Superbowl Michelada Cocktail Recipe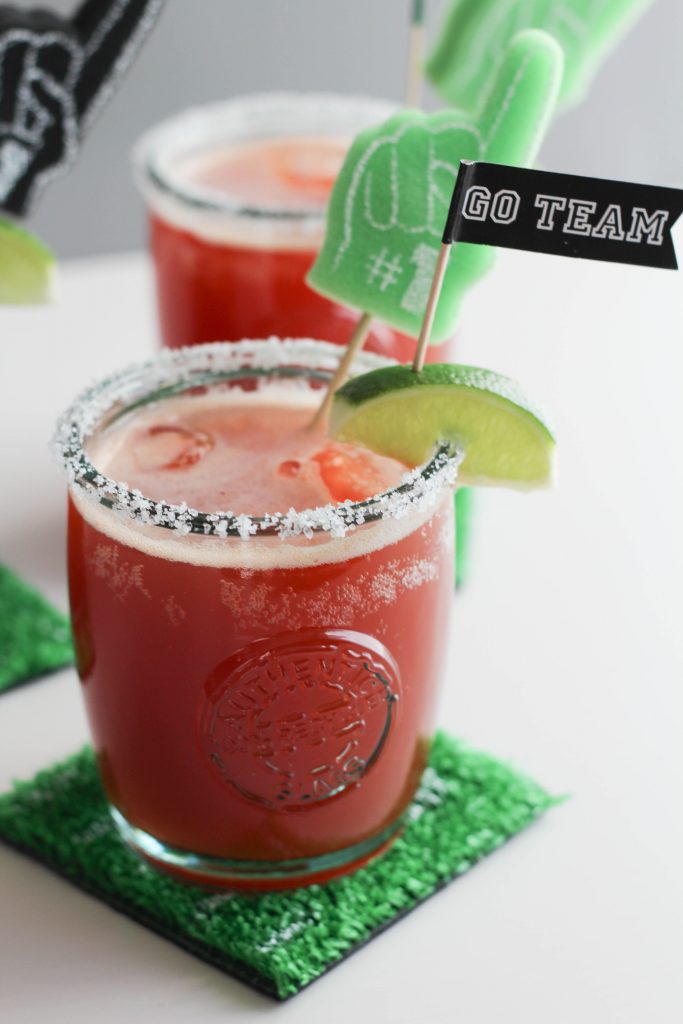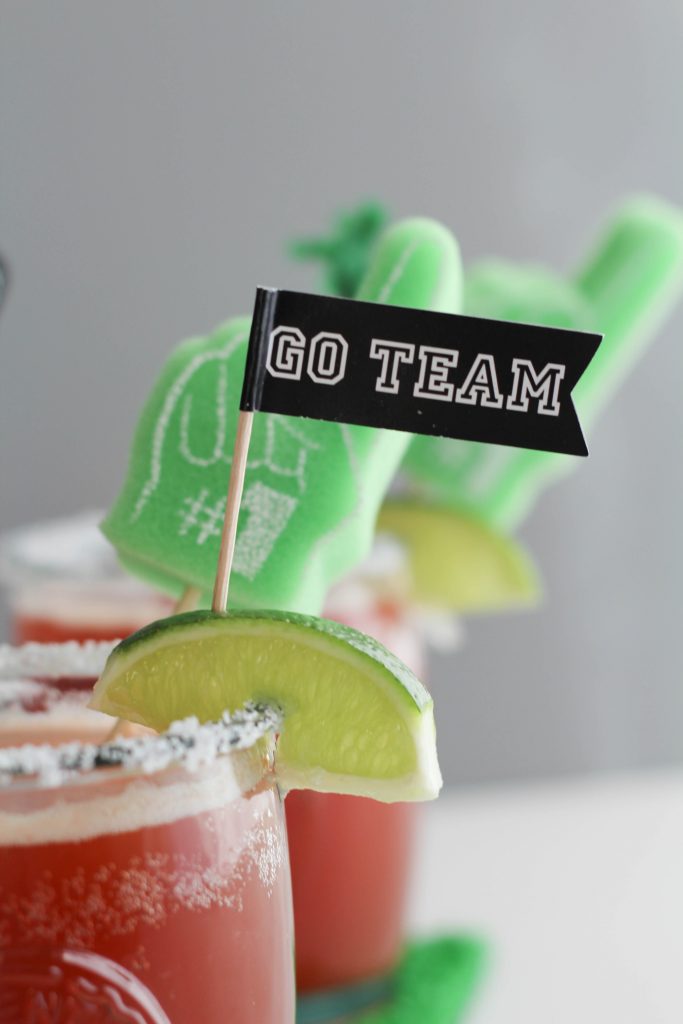 The big game is Sunday and I'm not sure about you, but I haven't planned a single thing yet. I'm still recovering from the Raven's loss.
One thing I do know…I'll be serving these tangy Superbowl Michelada cocktails!
A bit of spice, a salty rim, and the cutest foam finger addition will make any football fan cheer. (More on those foam finger stir sticks tomorrow).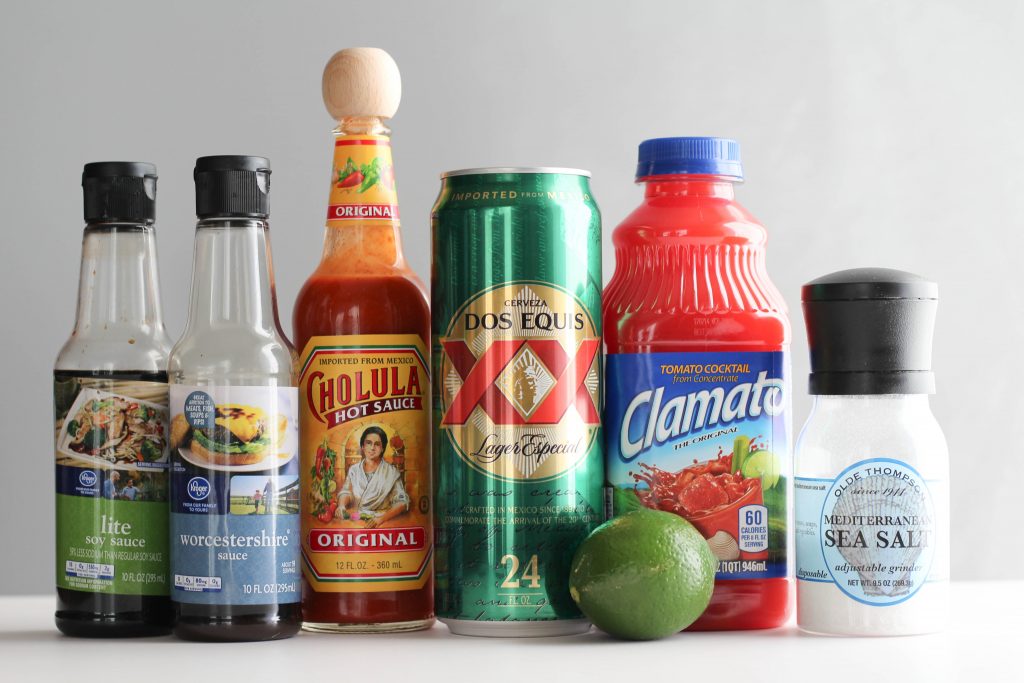 Here's what you'll need to whip up your own batch:
Mexican Lager Beer (I used Dos Equis)
Clamato Juice
3 splashes (or more, depending on spice) of hot sauce
2 splashes worcestershire sauce
2 splashes soy sauce
Juice of one lime
Lime segments for garnish
Coarse salt for the rim of your glasses
1). Put your salt onto a flat plate. Using a lime, rub juice around the rim of your glass. Dip the wet glass into the salt to rim your glass.
2). Fill your glass about 1/3 full with the Clamato juice. Add the splashes of hot sauce, worcestershire sauce, and soy sauce. Add your fresh lime juice.
3). Fill the rest of your glass with ice cold beer.
4). Add ice, if needed, and garnish with lime wedge.
I really love this cocktail because it's really easy and fast to throw together, which means I can enjoy the halftime show without wasting all of my time in the kitchen!
Check back tomorrow to see how simple it was to make those little stir sticks too!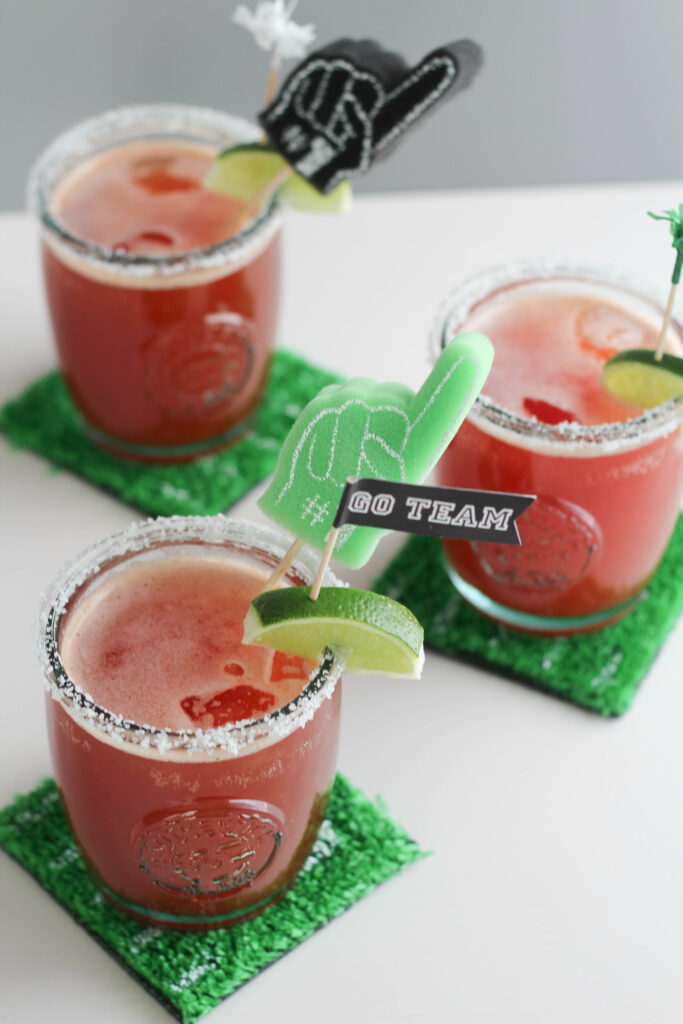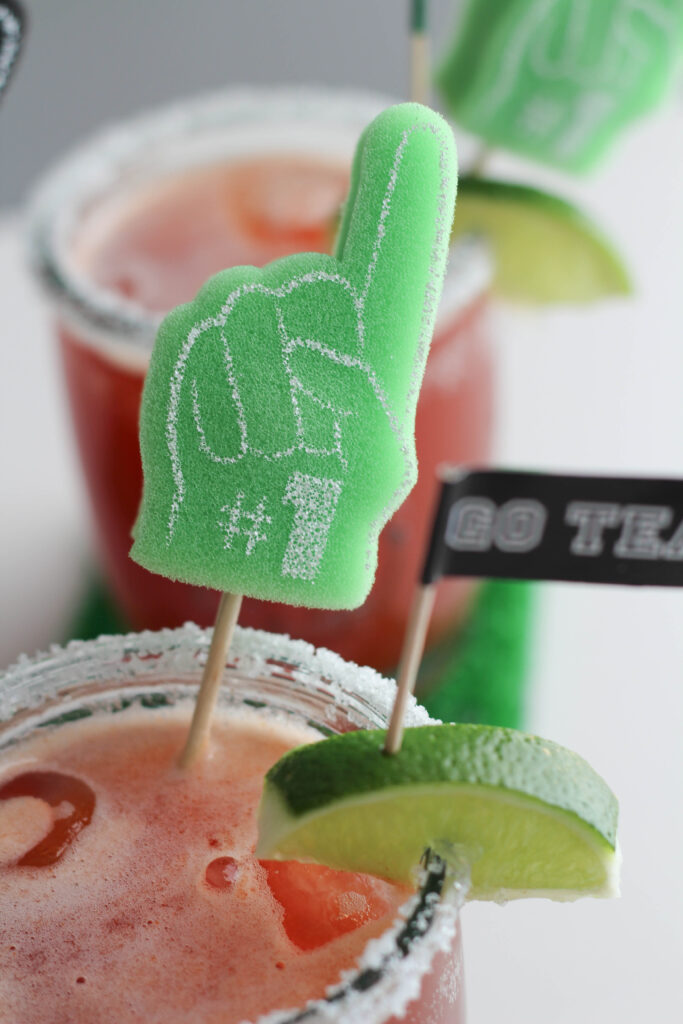 Disclosure
Sponsored posts or gifted items will be fully disclosed, and any thoughts and opinions shared are always honest and my own. Some posts contain contextual affiliate links, from which I may receive a commission on sales should you use them to make a purchase. No matter what, everything you see on Let's Mingle is something I genuinely like and recommend.