Spring is here and Summer is right around the corner. And with warmer weather comes more houseguests! Wedding season, vacations, holidays and events all seem to be more plentiful when the sun is shining and the weather is warmer.
When entertaining houseguests, I like to do fun little things to make them feel more welcome. If you've ever stayed at another person's home it can be a little awkward, so I try to do things that are unexpected, but thoughtful.
Welcome baskets with some of their favorite items, cozy slippers, or even warm cookies waiting for them when they arrive are all great ideas, but I really love something that's even more personal.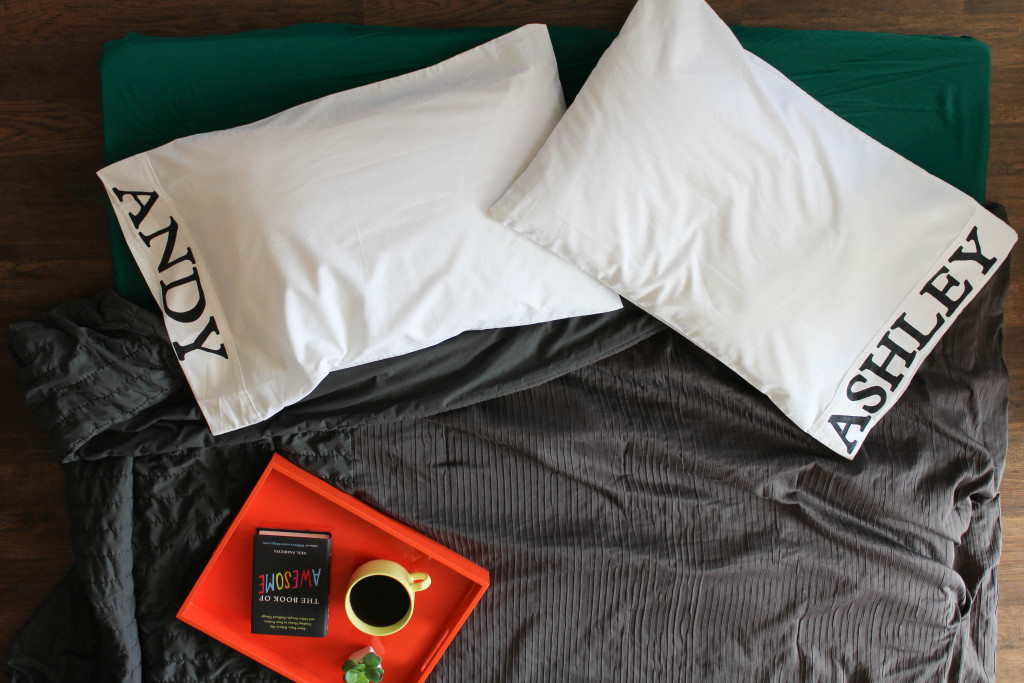 These DIY personalized pillowcases are a fun way to add a little personality to your guest room by adding your guest's names to their pillows! They're great because they can be taken home with your guests when they leave too!