DIY Personalized Pillowcases
Spring is here and Summer is right around the corner. And with warmer weather comes more houseguests! Wedding season, vacations, holidays and events all seem to be more plentiful when the sun is shining and the weather is warmer.
When entertaining houseguests, I like to do fun little things to make them feel more welcome. If you've ever stayed at another person's home it can be a little awkward, so I try to do things that are unexpected, but thoughtful.
Welcome baskets with some of their favorite items, cozy slippers, or even warm cookies waiting for them when they arrive are all great ideas, but I really love something that's even more personal.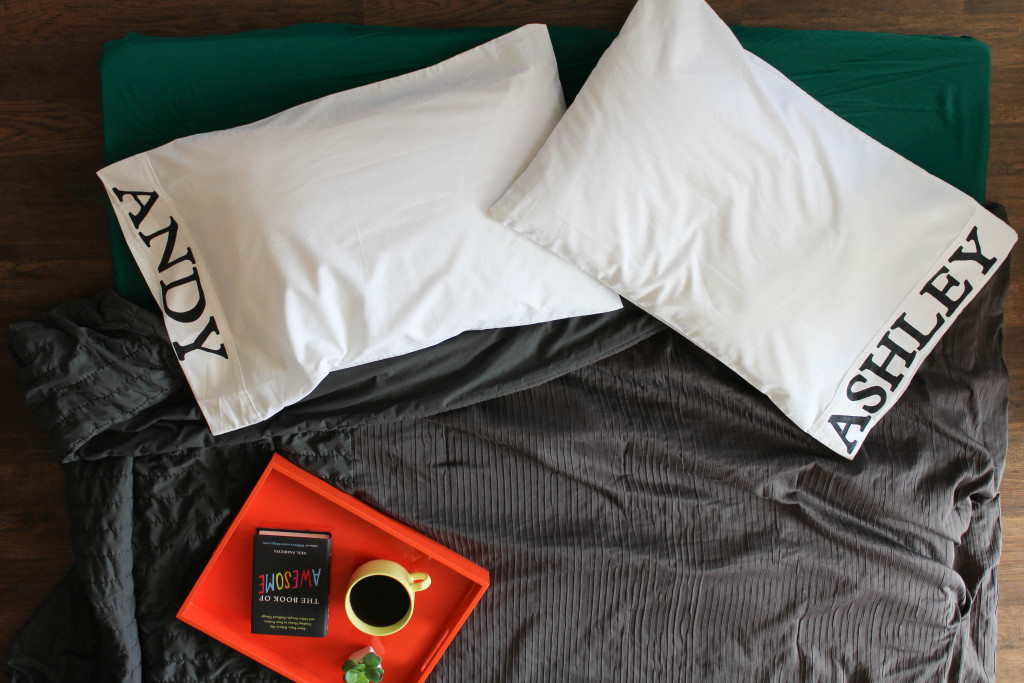 These DIY personalized pillowcases are a fun way to add a little personality to your guest room by adding your guest's names to their pillows! They're great because they can be taken home with your guests when they leave too!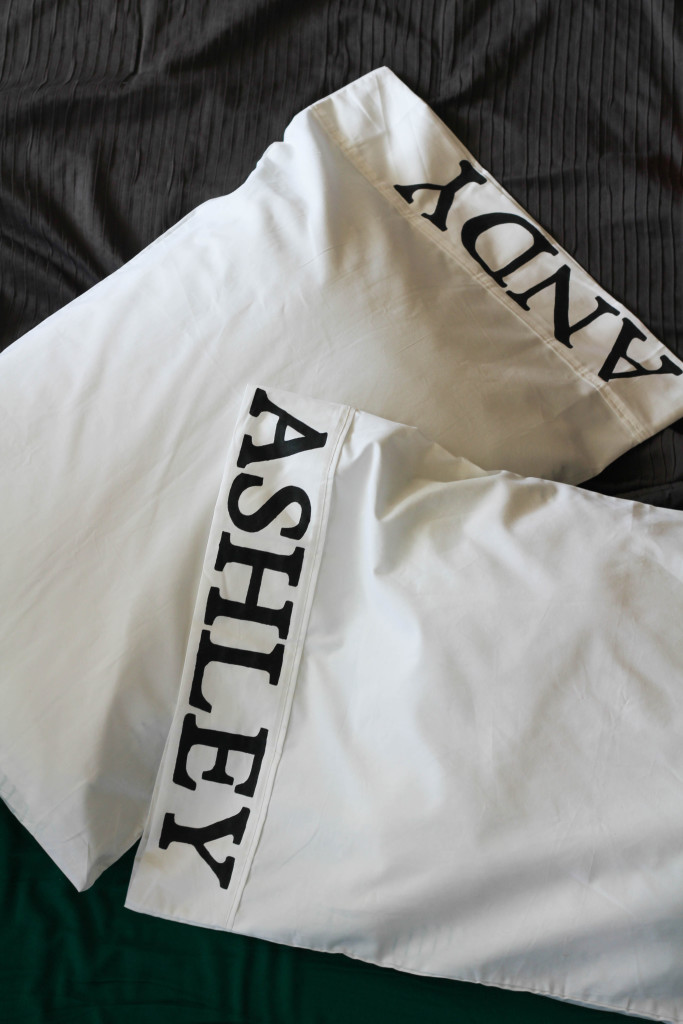 Want to create some DIY personalized pillowcases of your own?
Here's what you'll need:
Plain Pillowcase
Flat Fabric Paint (Not the puff paint kind!)
Alphabet Stencil or Custom Stencil
Paintbrush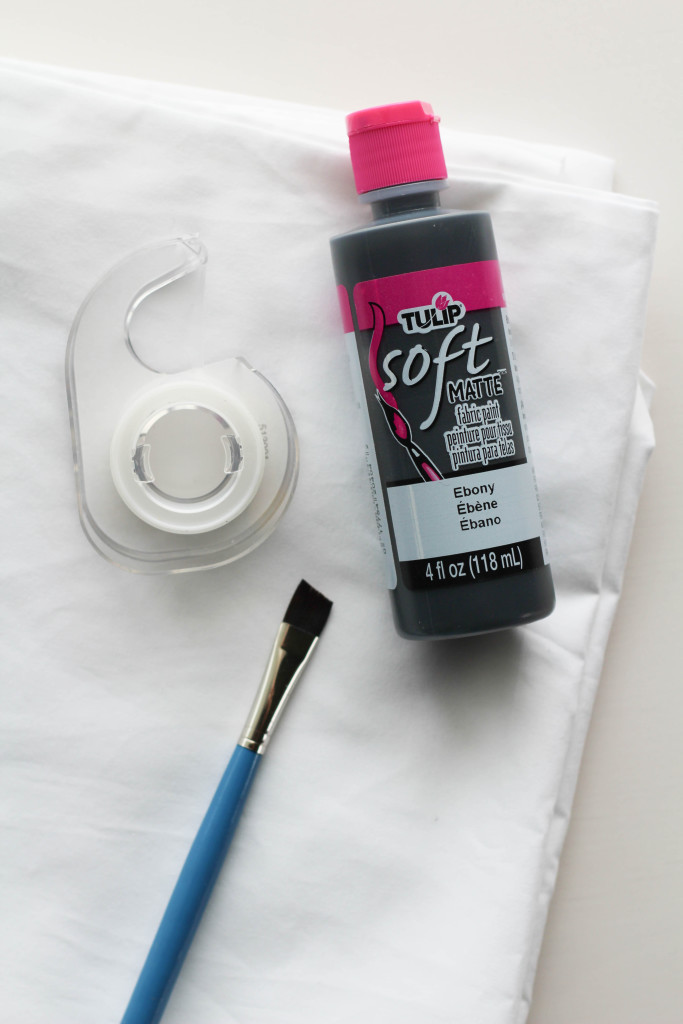 First, wash and dry your pillowcases.
Next up, place your stencil on the pillowcase wherever you want the custom name to appear.
I used my Cricut machine to create my stencil, but you could use store-bought alphabet stencils too. If you are using alphabet stencils, let each letter dry completely before placing the next stencil to avoid smearing!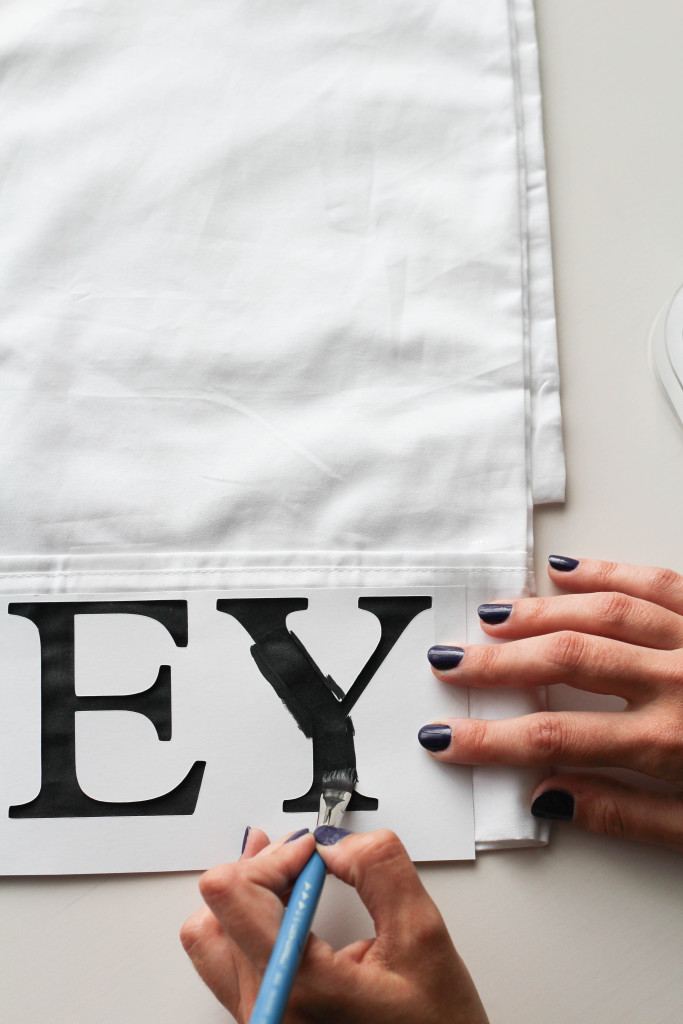 Let dry, and voila. Totally done.
They really are that simple to make, but add such fun to a guest room when friends or family are in town.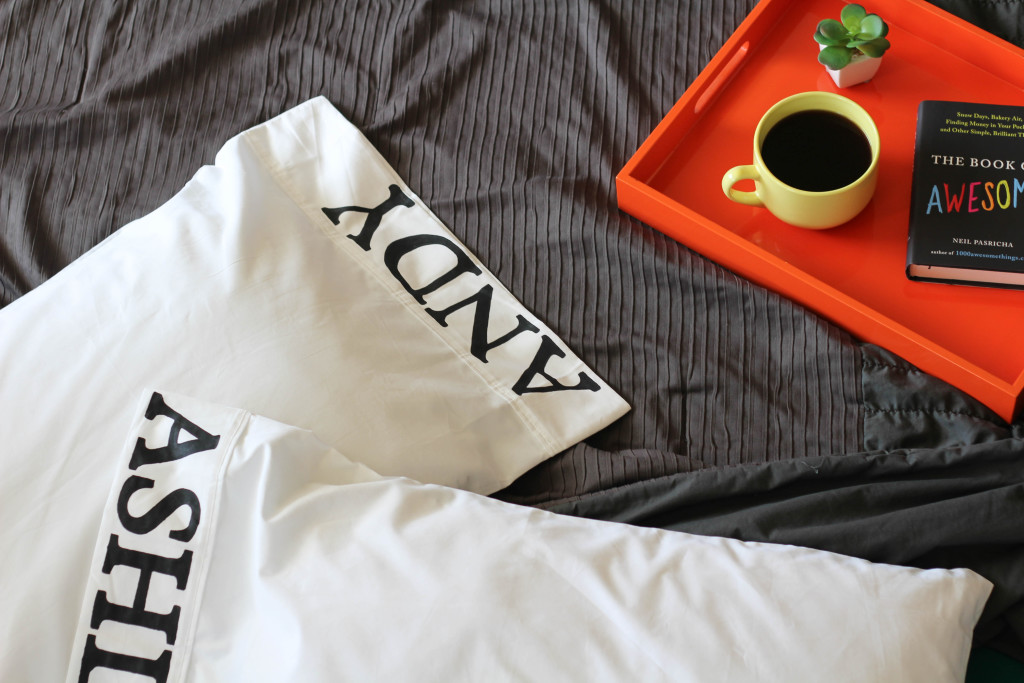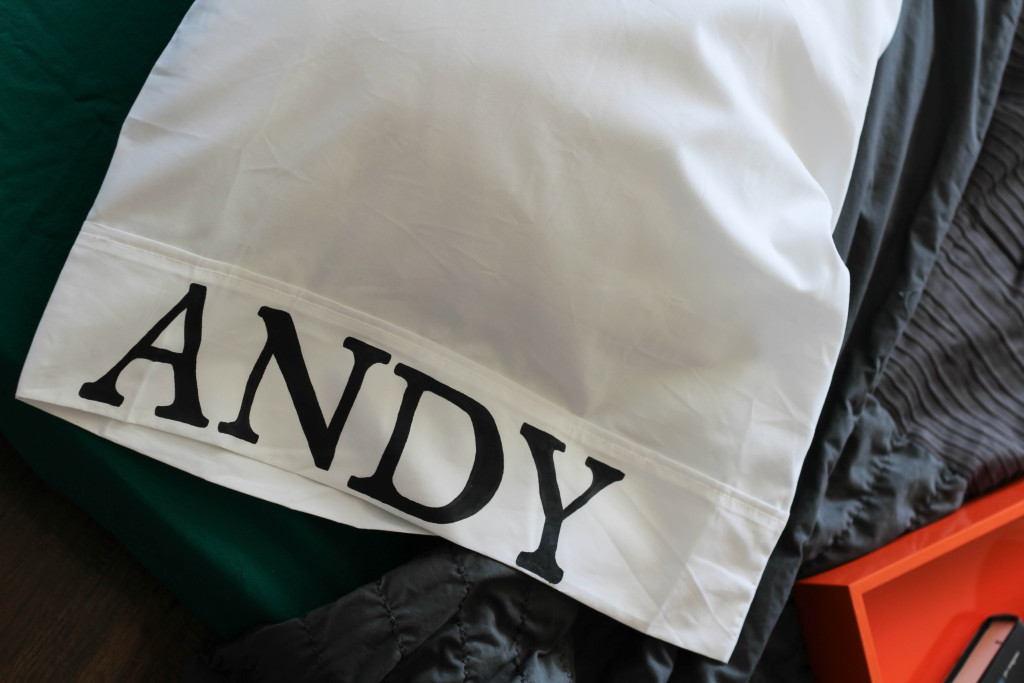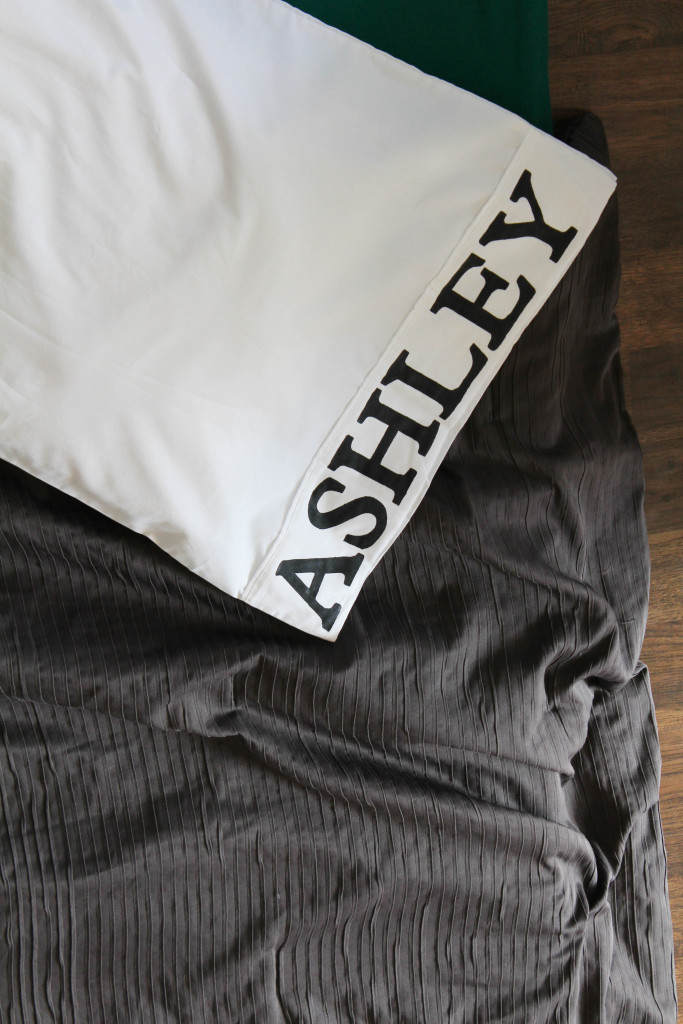 And if you're just a little bit jealous of your houseguests, you could easily make your own DIY personalized pillowcases to keep in your room or the kids rooms too!

Disclosure
Sponsored posts or gifted items will be fully disclosed, and any thoughts and opinions shared are always honest and my own. Some posts contain contextual affiliate links, from which I may receive a commission on sales should you use them to make a purchase. No matter what, everything you see on Let's Mingle is something I genuinely like and recommend.