Bacon and Blue Cheese Stuffed Olives
Easter is Sunday and for me it's all about the food. (Is that bad to admit…? I'm going for honesty here).
Our family usually plans for a big brunch (my fave) but depending on your traditions, this easy appetizer recipe could be just the thing you need to keep those hungry guests happy while you get your dinner prepped.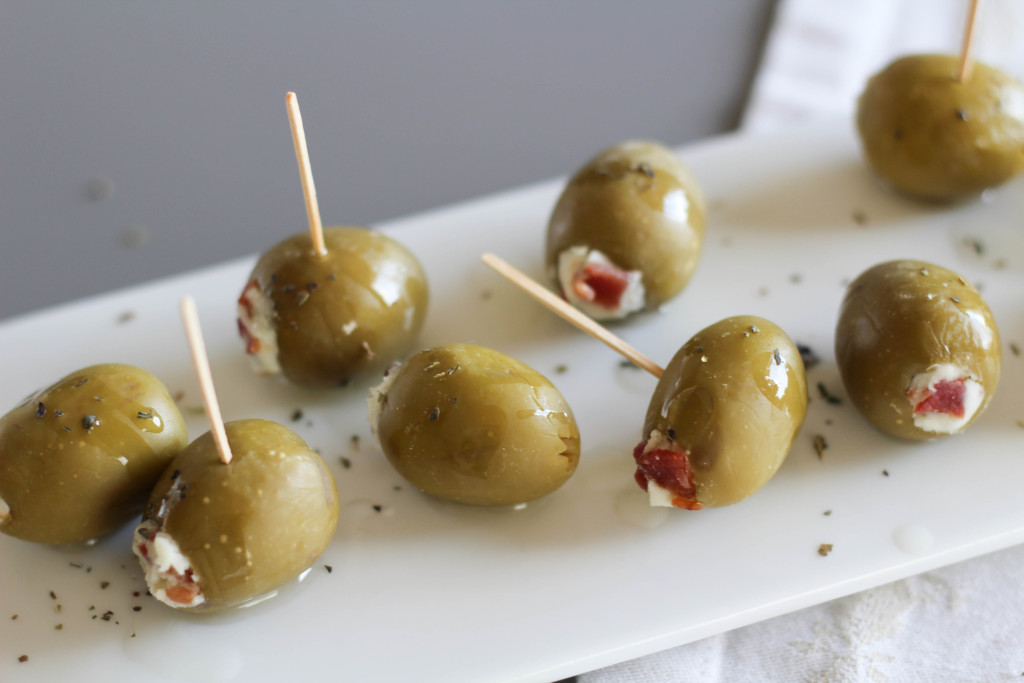 If you are like me, these next three ingredients are at the top of your list. Bacon. Blue cheese. And olives. Holy yum.
Combine them all together and you have the easiest app on the block. These bacon and blue cheese stuffed olives only take a handful of ingredients and come together in no time at all.
Here's what you'll need to make your own:
Olives (I used Super Colossal Spanish Queen Olives)
Crumbled Blue Cheese (.5 oz)
Bacon (8 strips)
Olive Oil and Basil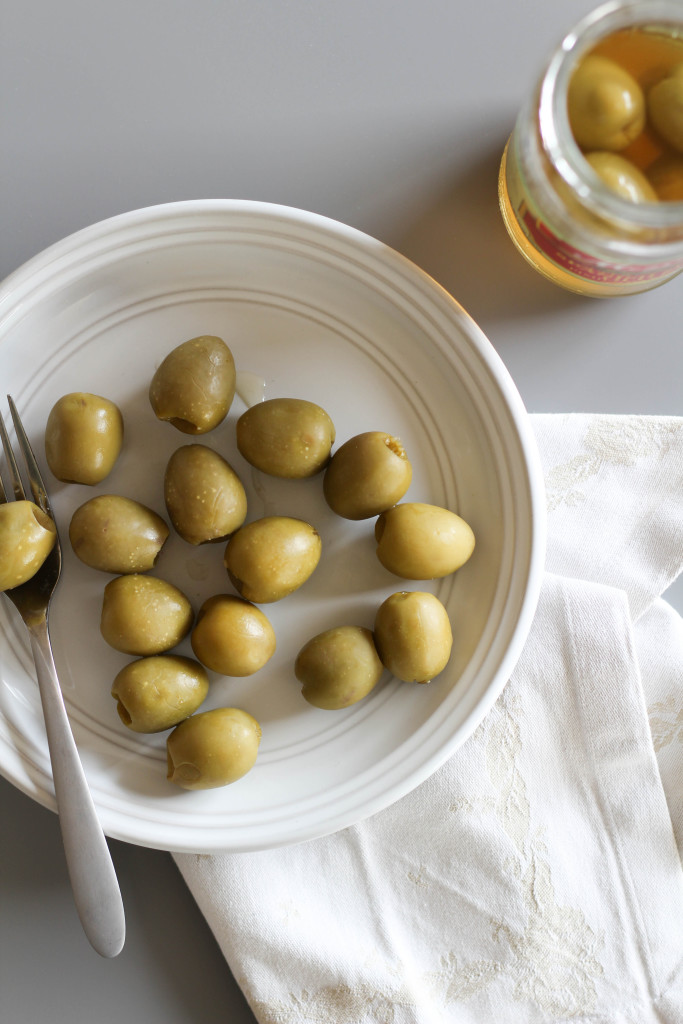 If you are using pimento stuffed olives (like I did), the first step is to remove the pimentos! I like using stuffed olives to start because the olives are already a good size to fill and after removing the pimentos, they are hollowed out and ready to go. If you decide to use a different type of olive, there might some additional prep work involved to get your olive all ready to stuff!
Next, go ahead and fry some bacon. I used 8 strips, but you could use more if you really LOVE bacon.
I make sure to cook the bacon until it is really crispy. (You want to ensure the bacon will be easy to crumble). If you want to save time, buy the pre-cooked bacon from your local grocery store. All you need to do is pop the strips in the microwave and they usually turn out perfectly crispy.
Once your bacon is cool enough to handle, crumble until it's in small pieces. In a bowl, mix with your crumbled blue cheese.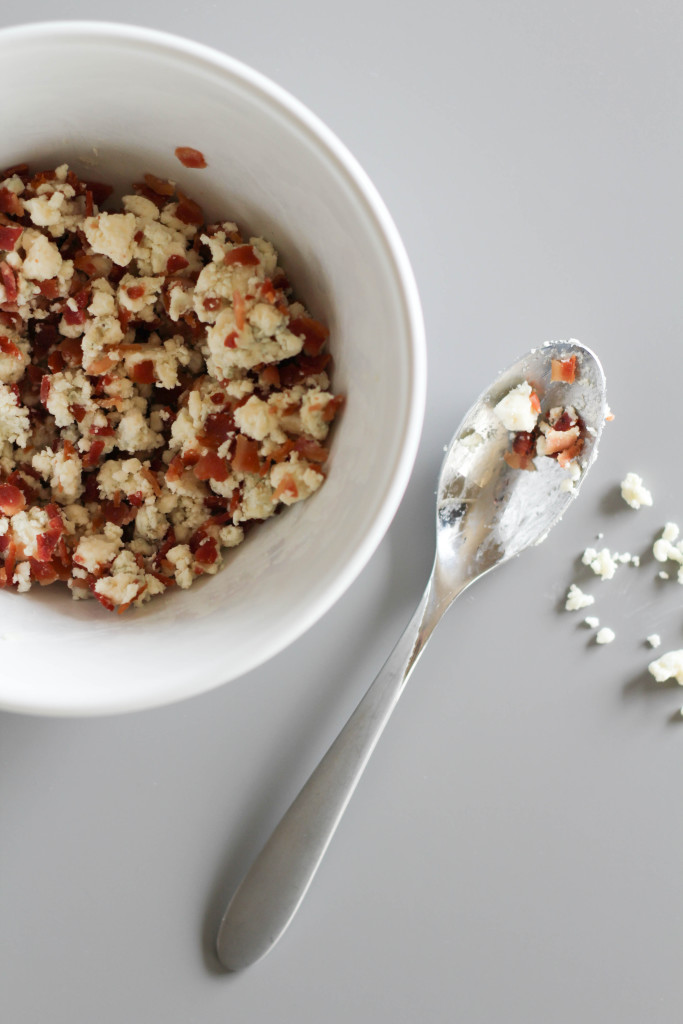 Bacon and blue cheese goodness. I might have eaten some of this right out of the bowl. Just saying.
Stuff your little olives until they are packed and spilling a bit out of their tops.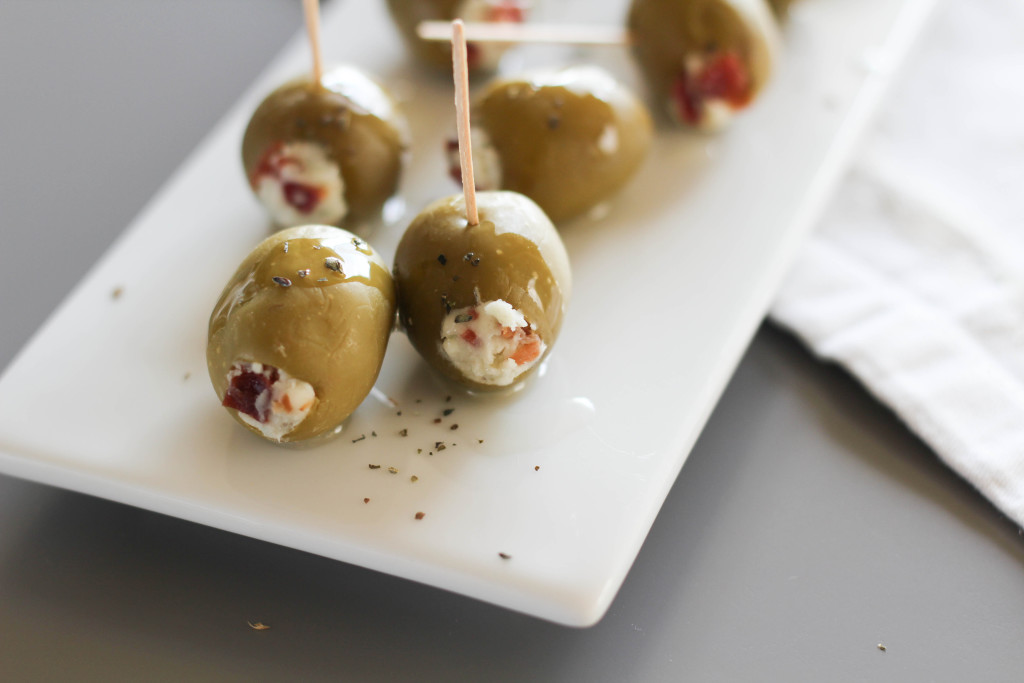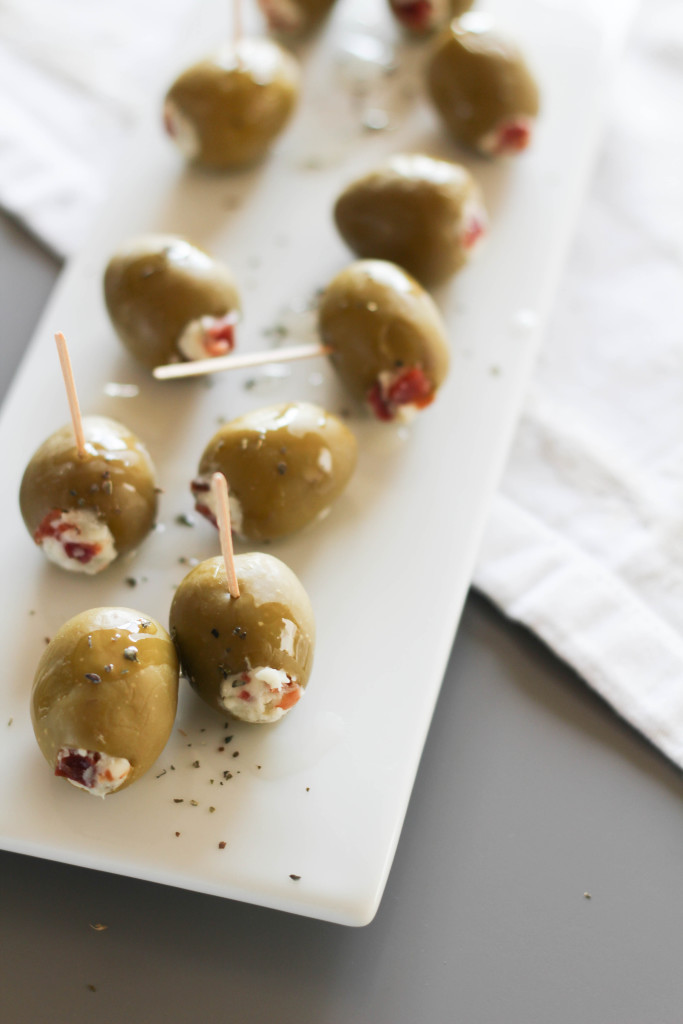 I like to drizzle the bacon and blue cheese stuffed olives with a bit of olive oil and a smidge of basil.
If you don't like herbs (like my husband) omit the basil.
This recipe makes about 50-60 olives depending on the type of olives you decide to use.
Either way, these bad boys are delish and sure to be a crowd pleaser!

Disclosure
Sponsored posts or gifted items will be fully disclosed, and any thoughts and opinions shared are always honest and my own. Some posts contain contextual affiliate links, from which I may receive a commission on sales should you use them to make a purchase. No matter what, everything you see on Let's Mingle is something I genuinely like and recommend.