Printable Cinco de Mayo Invitation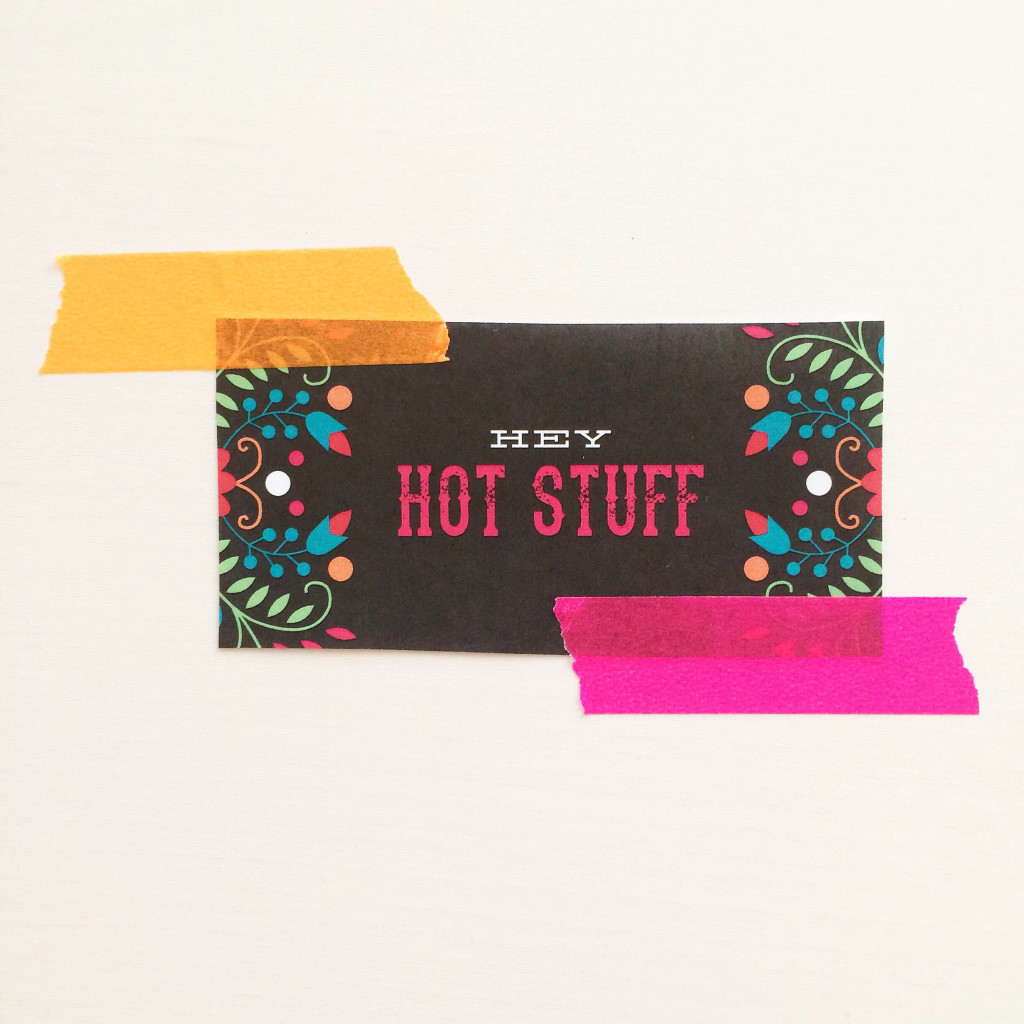 Can you guys believe that May is right around the corner? Where on earth did April go?!
Cinco de Mayo is just about two weeks away. Holy frijole! (See, I'm already in the mood).
Usually, when I plan a get together they tend to take a turn from "small and intimate" to "over the top" before long. Go hard or go homeless, right? (That's what I tell myself anyways. Thanks to E-40 and Big Sean for the tip).
Invitations are always the first thing that your guests see. It can get people super excited and looking forward to your soiree. They also happen to be the first place that I like to set the tone about what's to come.
A traditional paper invite always has it's place, but why not make your invites a little more fun?
I prefer to catch people off guard and mail something unexpected, which is why, for Cinco de Mayo, I'm mailing hot sauce bottles! These printable Cinco de Mayo invitations are REALLY easy to put together and, lucky for you, I'm including the printable files so that you can make your own!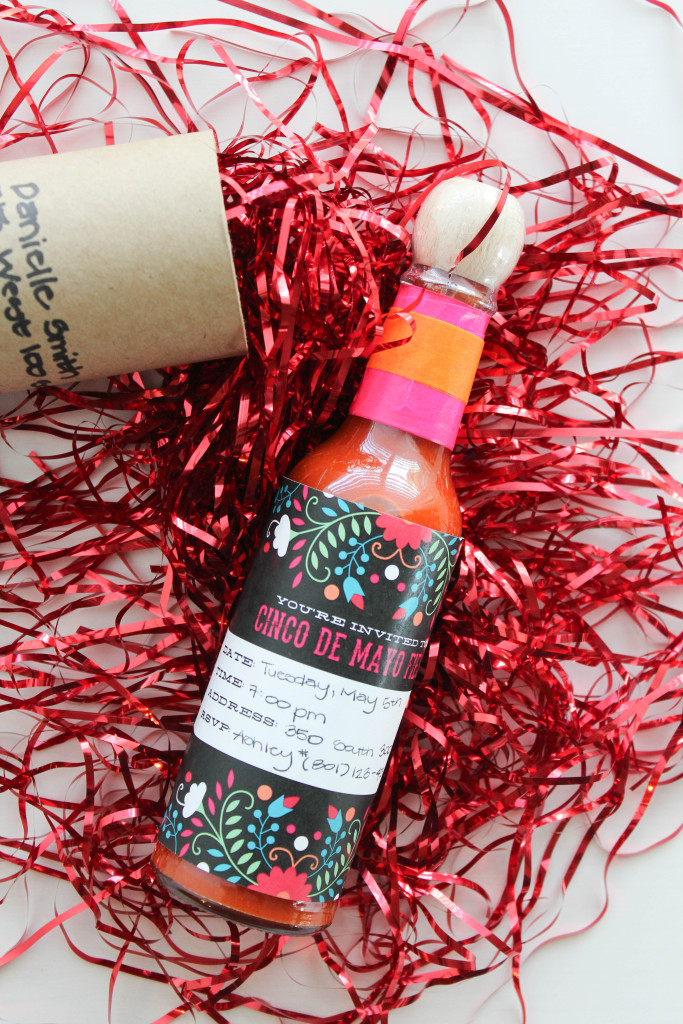 Here's what you'll need to make them:
Bottle of your favorite hot sauce ( I used a 5 oz. bottle or Cholula)
Double sided tape
Mailing tube that fits your bottle of hot sauce
Metallic stuffing (or anything you prefer)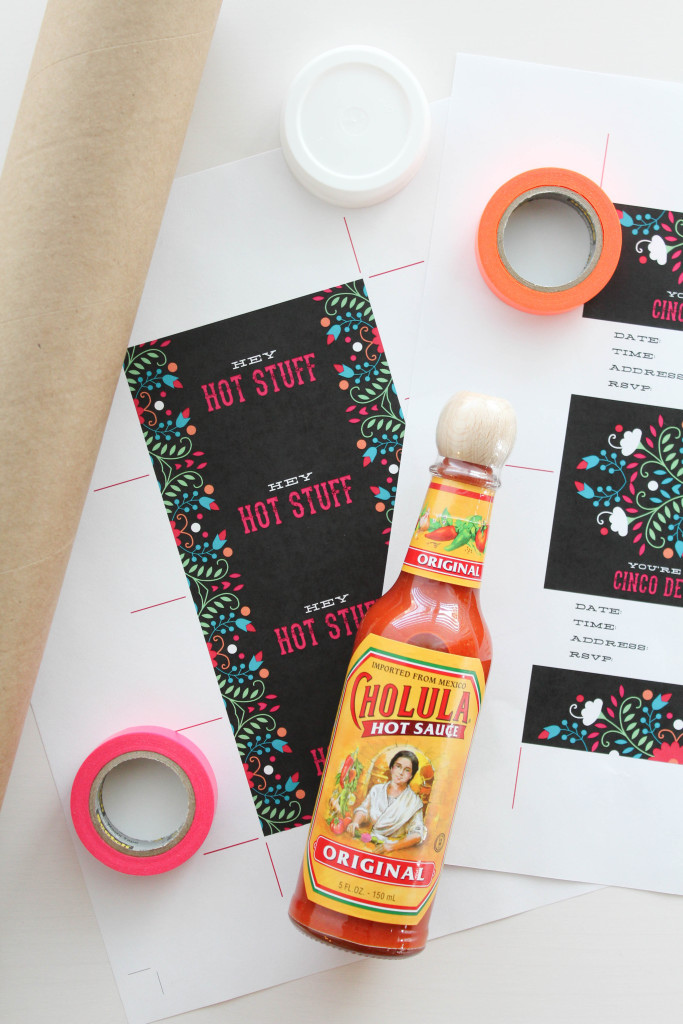 First off, before we start, can we talk about how freakin' adorable these mailing tube labels are?!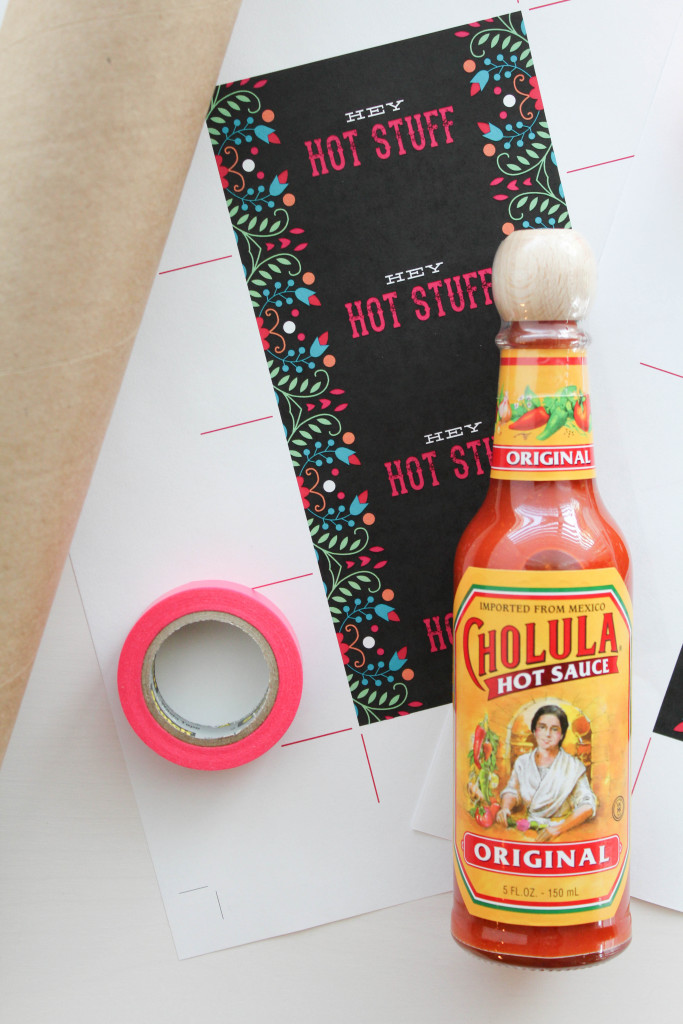 You had me at "hot stuff".
I used these labels to dress up my mailing tubes, but you could really use these on anything.
Ok…back to business.
First, print and cut out your Cinco de Mayo files.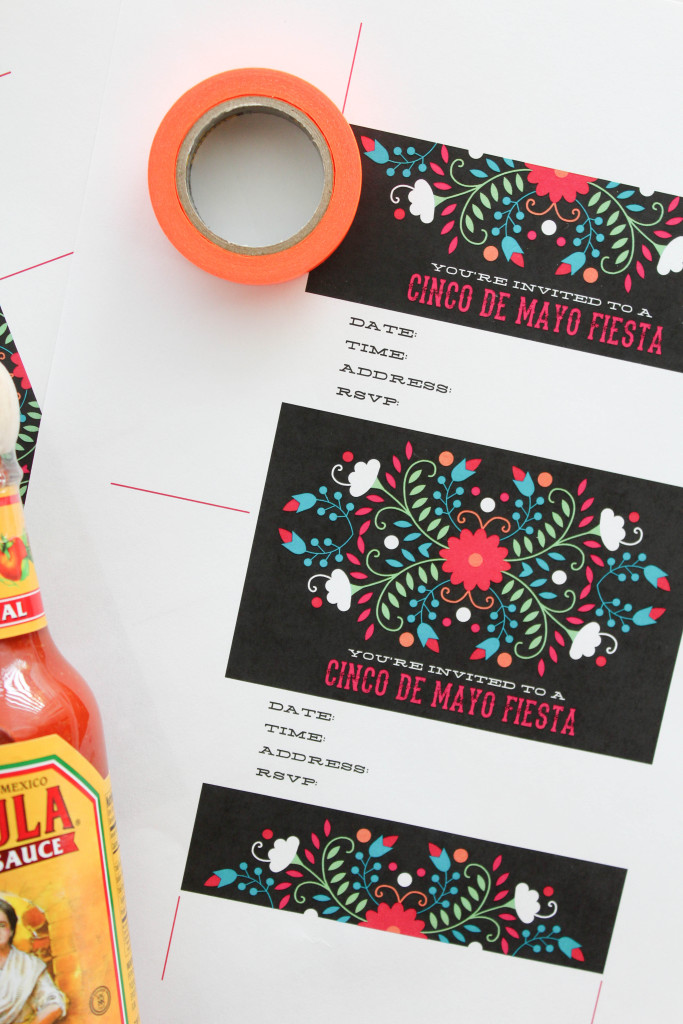 Write your party details on the invitation before attaching them to your bottles. It's a lot harder to write on a round bottle, than it is to write on a flat surface. If you are using an ink that smears, let it dry completely before placing onto your hot sauce bottle.
Using the double sided tape, attach the invite to the bottle, covering up the existing label. If you use the same hot sauce bottle that I did, the invitation will cover your front label completely. If you are using a different bottle, I would recommend removing the existing label first, before attaching your invitation. (You can do this easily by soaking the bottle in warm soapy water).
The Cholula bottle has a little wrapper around it's neck, but it's under the tamper seal, so instead of taking the seal off, I chose to cover it up with some brightly colored washi tape instead.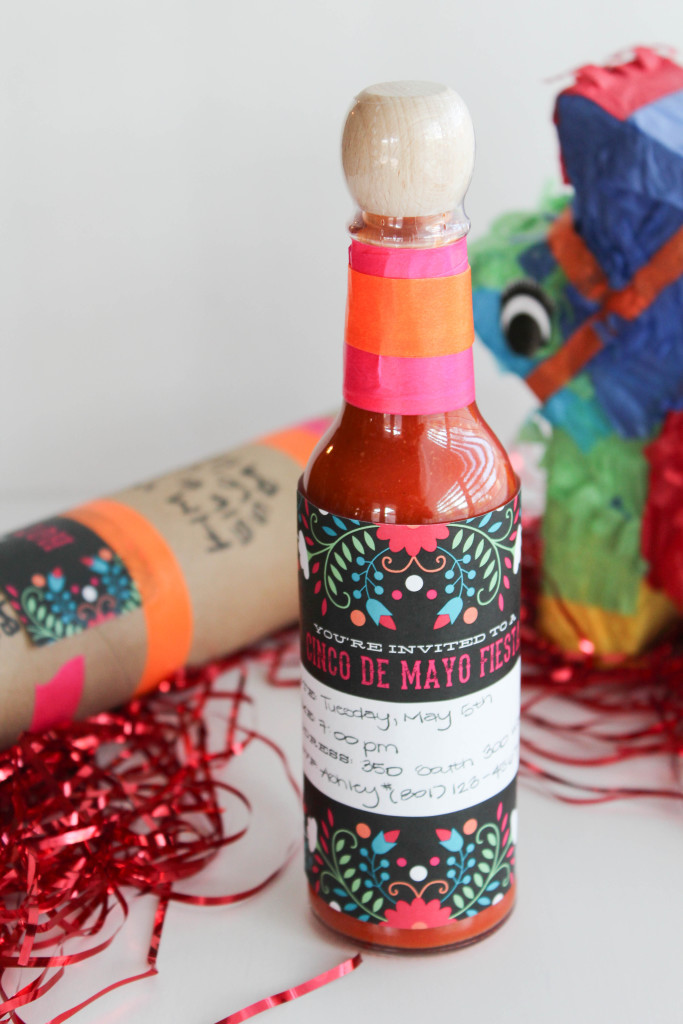 The tape adds some more color, and made my life easier. Anything that makes stuff easier for me is a win in my book.
Stuff your mailing tube with your metallic paper shreds or anything that will keep your bottle from bouncing around in the mail. Add some in the bottom, and also on top of your bottle, once inside the tube.
Seal your tube using packing tape, to ensure it stays sealed in transit!
Add your return address, and the mailing address of where you're sending it, right onto the outside of your tube.
Add your "Hey Hot Stuff" label onto the outside of the mailing tube in a fun spot.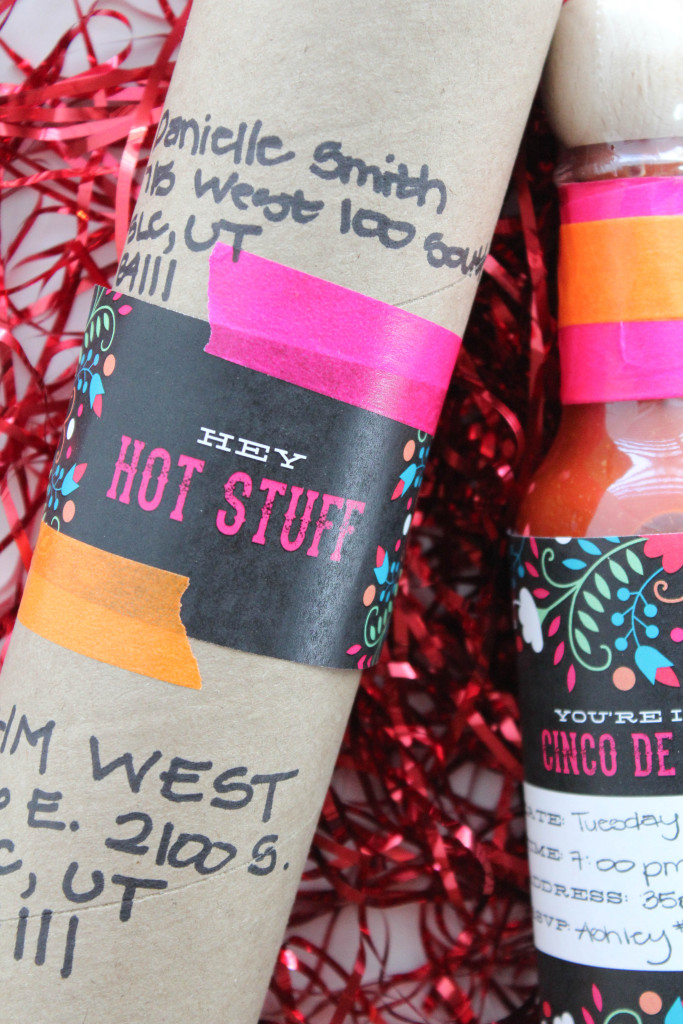 That little guy will definitely get some attention.
Add some flashes of washi tape onto the outside of your mailer, and cover with packing tape, so nothing falls off!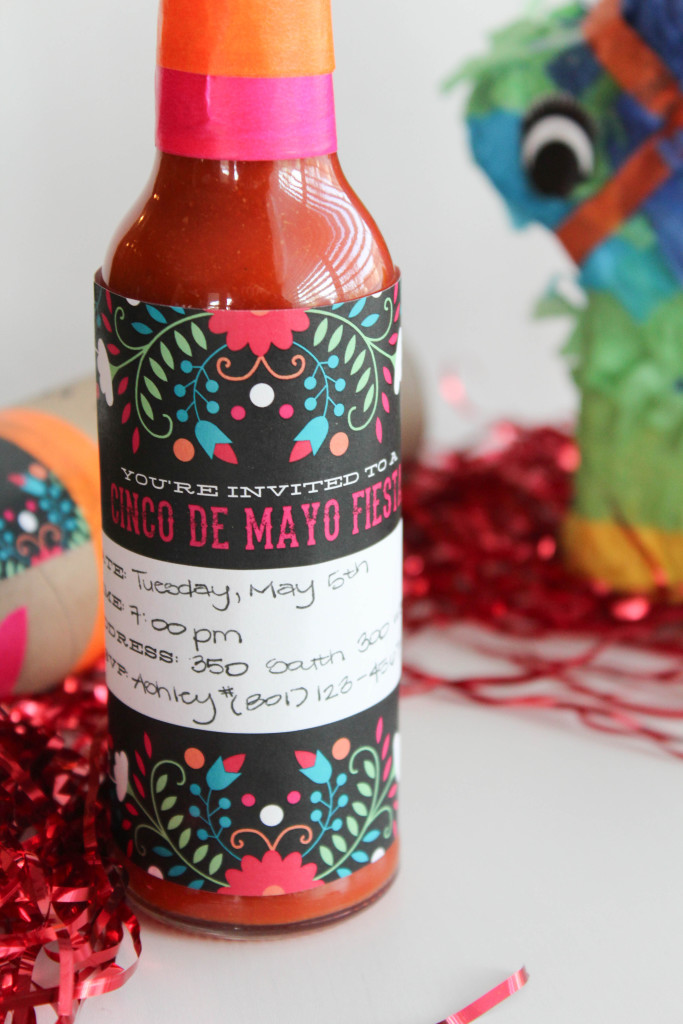 It's that easy!
You have a fun invitation that's going to wow your guests and it was quick and super simple to put together. Plus, you just stocked everyone's Cholula supply. They'll thank you.

Disclosure
Sponsored posts or gifted items will be fully disclosed, and any thoughts and opinions shared are always honest and my own. Some posts contain contextual affiliate links, from which I may receive a commission on sales should you use them to make a purchase. No matter what, everything you see on Let's Mingle is something I genuinely like and recommend.