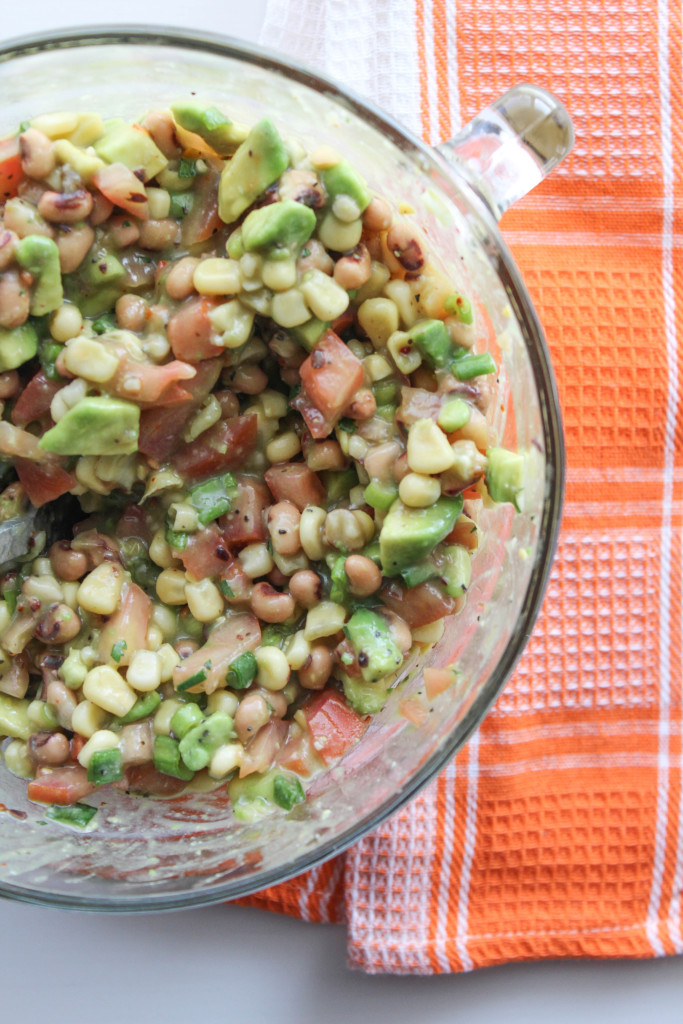 I find that you're either a sweet or a salt person. No, not personality wise…I'm talking snacks. Snacks are my love language. People have given me the nickname "snack time" in the past. I don't mess around with this subject.
I also happen to be obsessed with sugar, but I think everyone else in my family prefers salt. All the better for me, since I don't have to hide my Oreos and Little Debbie snack cakes behind the cereal and flour in our pantry.
Anytime a bag of chips is opened in our house, they seem to be inhaled eaten before I can blink. Do you guys have the same problem?
Making salsa (to go with all of those chips) is also a required past time of ours in the fall. It's become a tedious fabulous tradition. No joke, we usually make anywhere from 50-120 jars depending on how many tomatoes come from the garden and how crazy we're feeling on any given day.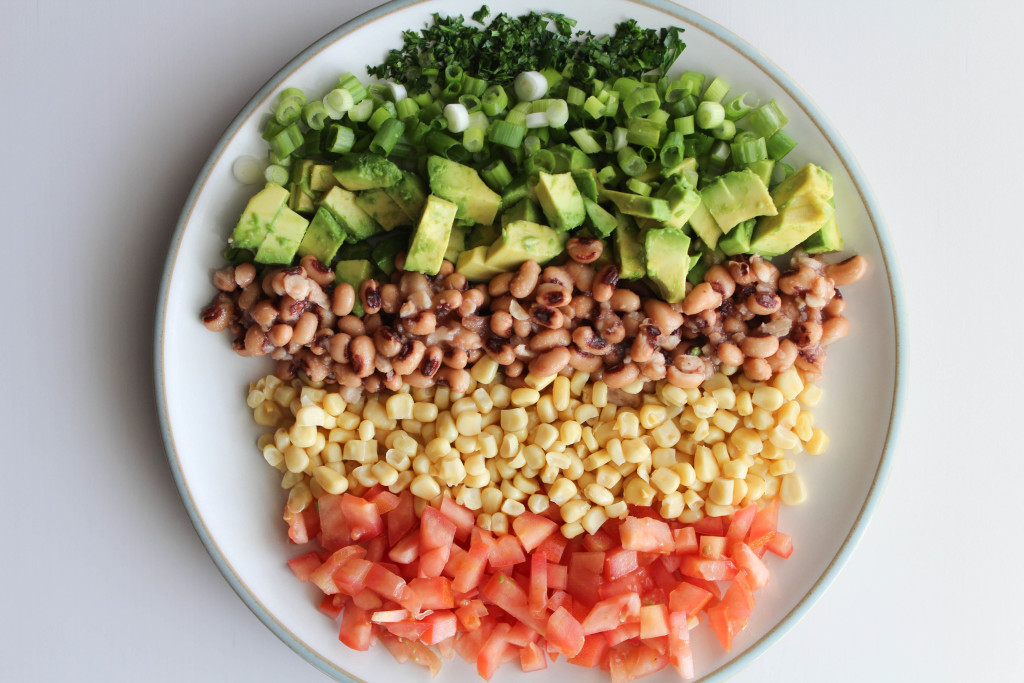 I'll be sure to share our salsa recipe with you guys later. But for now, I'm going to share a recipe for super duper easy vegetable salsa that happens to be a family favorite.
You can serve it any time of the year, it takes hardly any time at all to prepare (YAY), and it's delish, which is the most important part, if you ask me!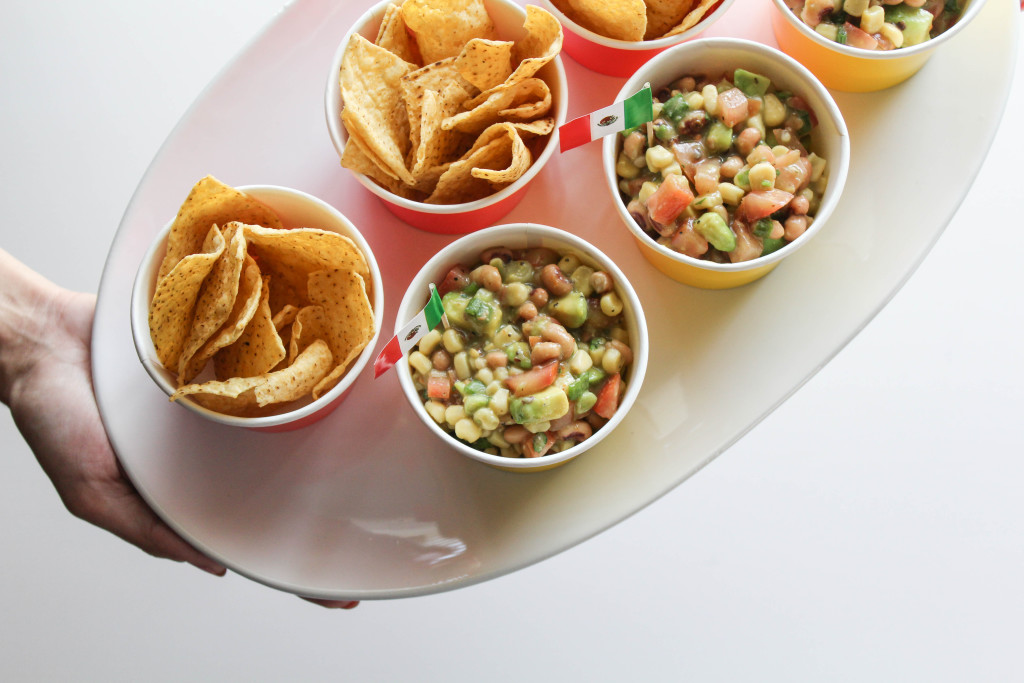 I decided to serve the salsa in individual cups with tortilla chips, to make it easier for parties and get togethers, but you could totally keep it in a big bowl and just dip right in. It's hard to stop eating it once you start.
Oh, and to up the cuteness factor, I added Mexican flags to the cups, of course. This salsa would be a perfect addition for a Cinco de Mayo fiesta too!
Here's what you'll need to make your own:
1 can white corn, drained
1 can black-eyed peas
2 large tomatoes – diced
2 large avocados – diced
1 bunch of green onions – diced
Cilantro to taste
1 package dry italian seasoning
Italian dressing to taste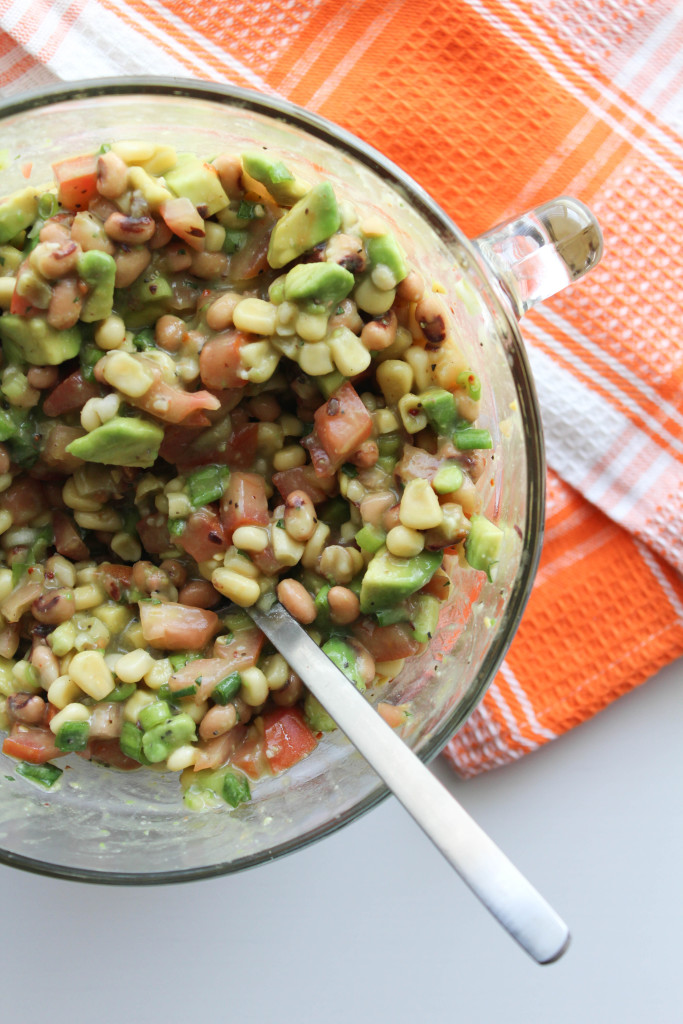 Mix all of the ingredients together in a large bowl.
Add a bit of your Italian dressing. I usually add enough to give it just a bit of moisture. If you like your salsa runny, add more dressing.
And that's all there is too it!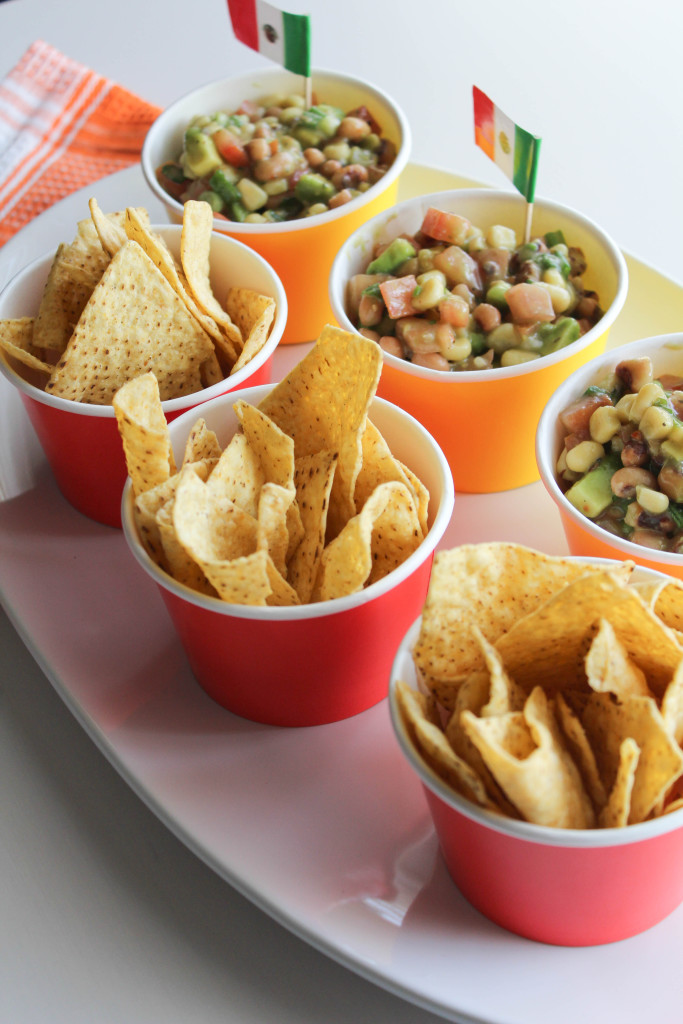 Serve with chips and save the recipe. This easy vegetable salsa really is just that…too easy. And too delicious not to make again and again!

Disclosure
Sponsored posts or gifted items will be fully disclosed, and any thoughts and opinions shared are always honest and my own. Some posts contain contextual affiliate links, from which I may receive a commission on sales should you use them to make a purchase. No matter what, everything you see on Let's Mingle is something I genuinely like and recommend.