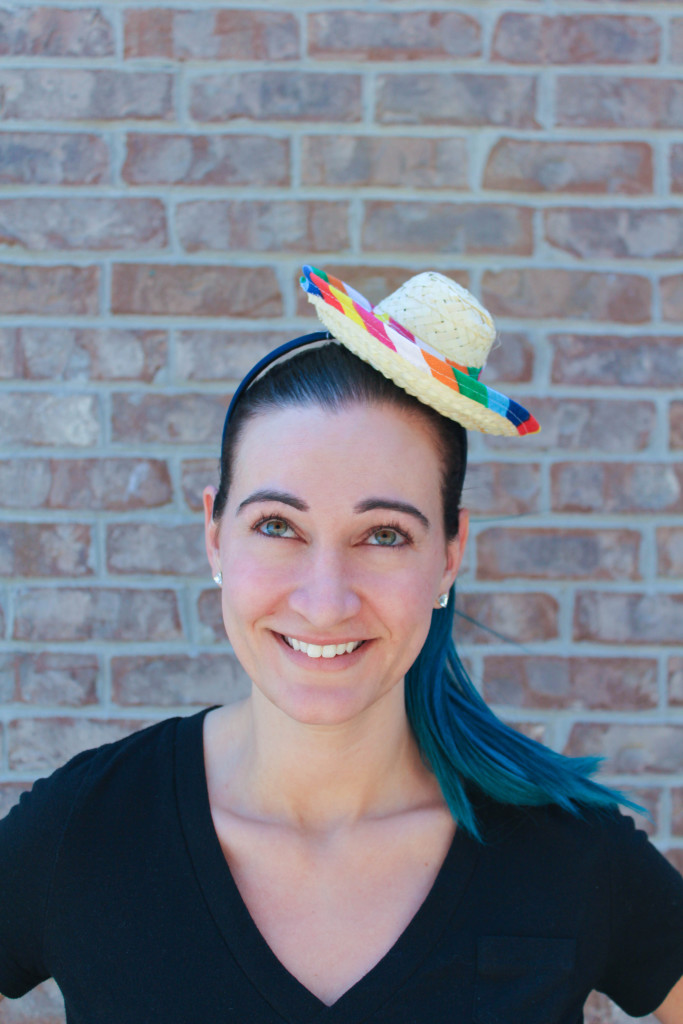 Guys, I'm kind of obsessed with today's DIY post.
I know I'm a bit biased, but these little party hats are just the cutest. Yes, they are a little silly, but the cuteness factor definitely surpasses everything else.
I may have worn this around for most of the afternoon. And danced. Just a little bit.
If you happen to live in Utah, you'll probably catch me sporting one of these DIY sombrero headbands around on Cinco de Mayo. I can't seem to get enough of em'.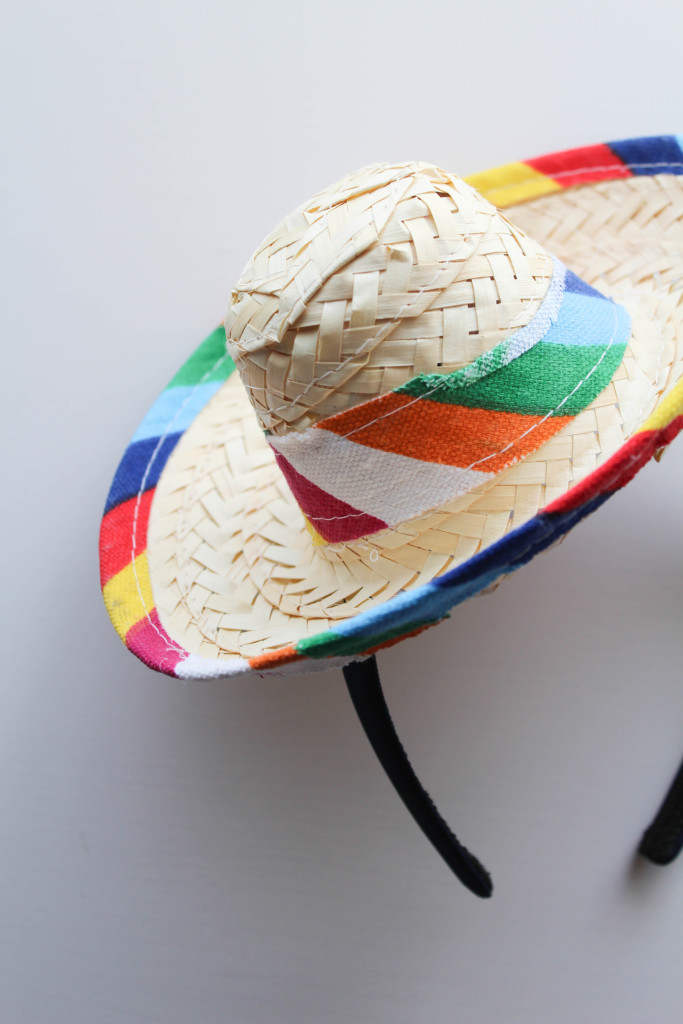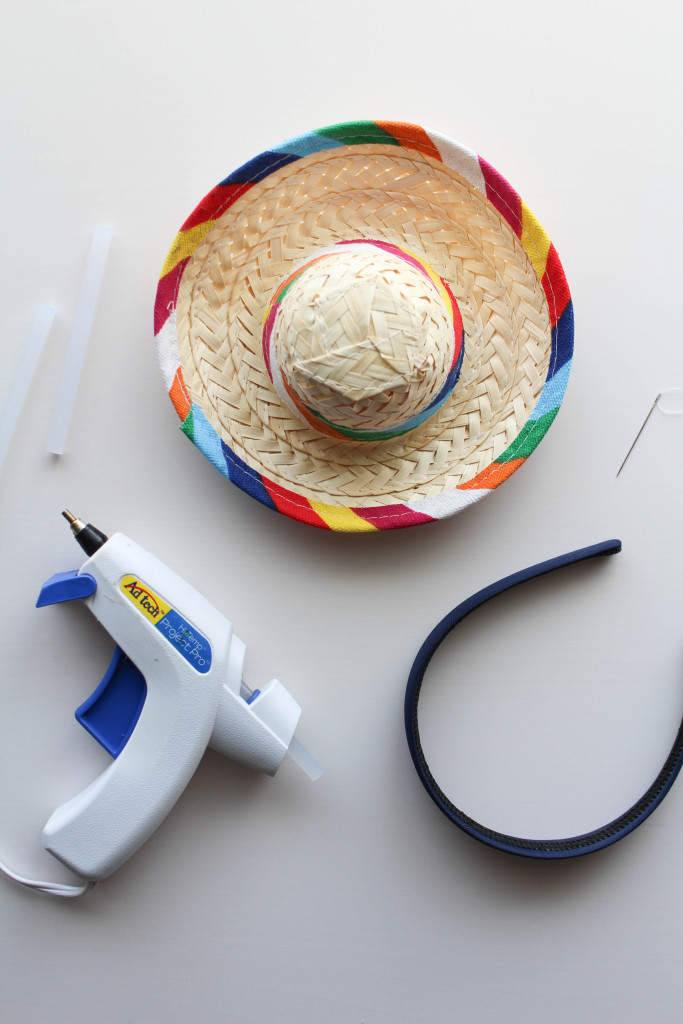 Here's what you'll need to make your own:
hot glue and glue gun
mini sombreros (Find them here)
fabric headband (These would work great!)
needle and thread
I chose to use a fabric headband instead of a plastic one, because the hot glue tends to stick better. On plastic, hot glue likes to peel off pretty easily!
First, decide where you want to place your mini sombrero on the headband. Either directly on top and in the center, or slightly off to the side. I chose to place my slightly off to the side.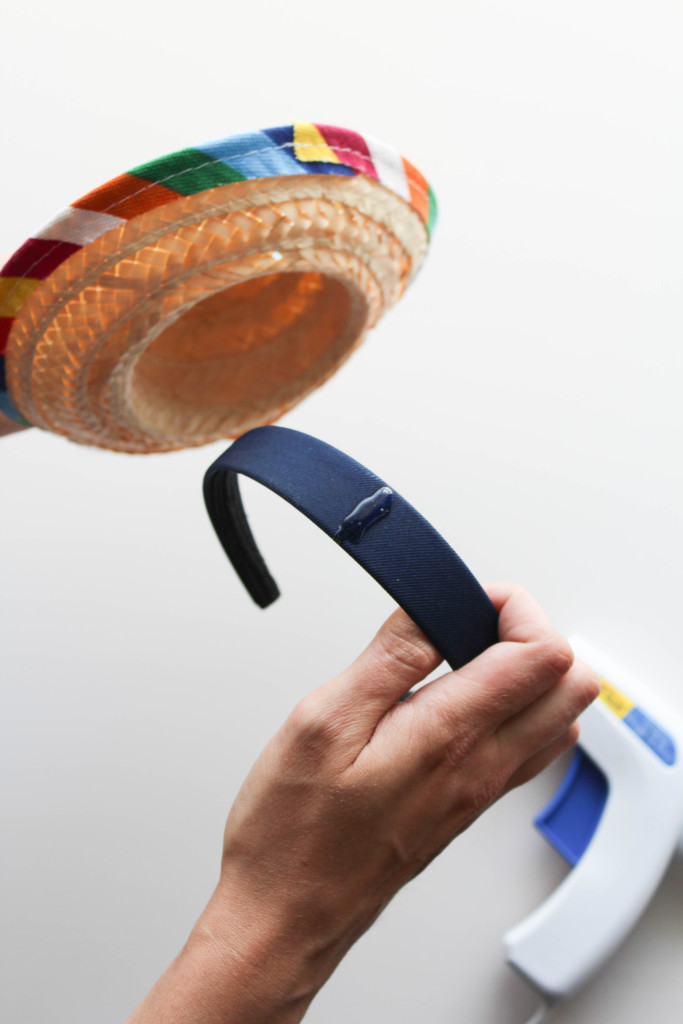 Add a band of hot glue to your headband.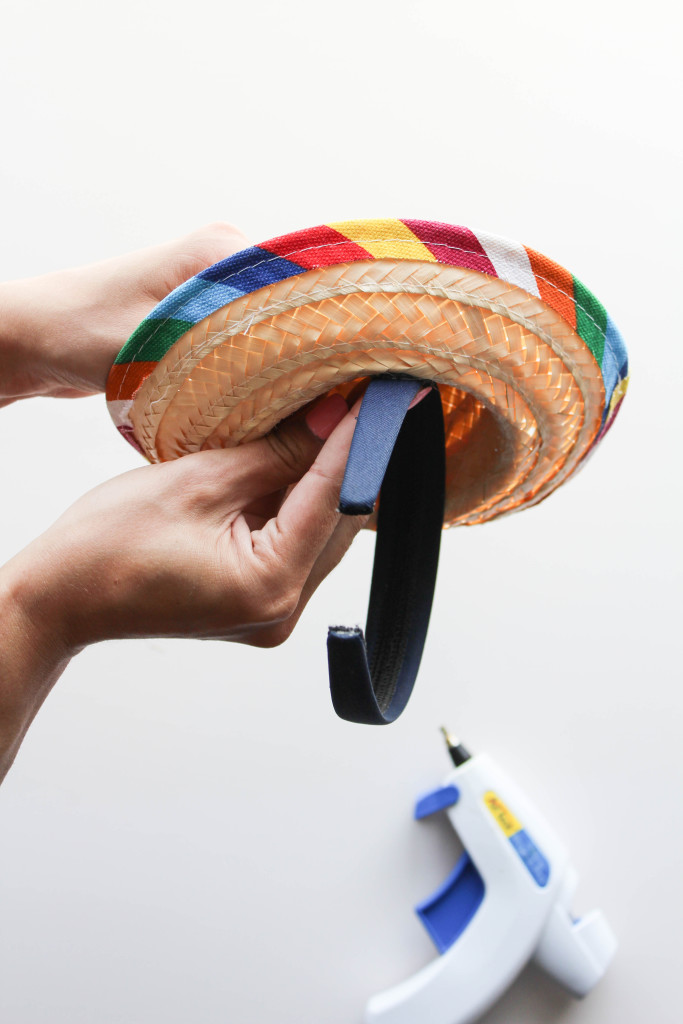 Press one side of your sombrero onto the hot glue. (You're going to be gluing both sides!)
Once you have one side glued onto your headband, repeat the same steps on the other side, being careful not to pull your first glued end off!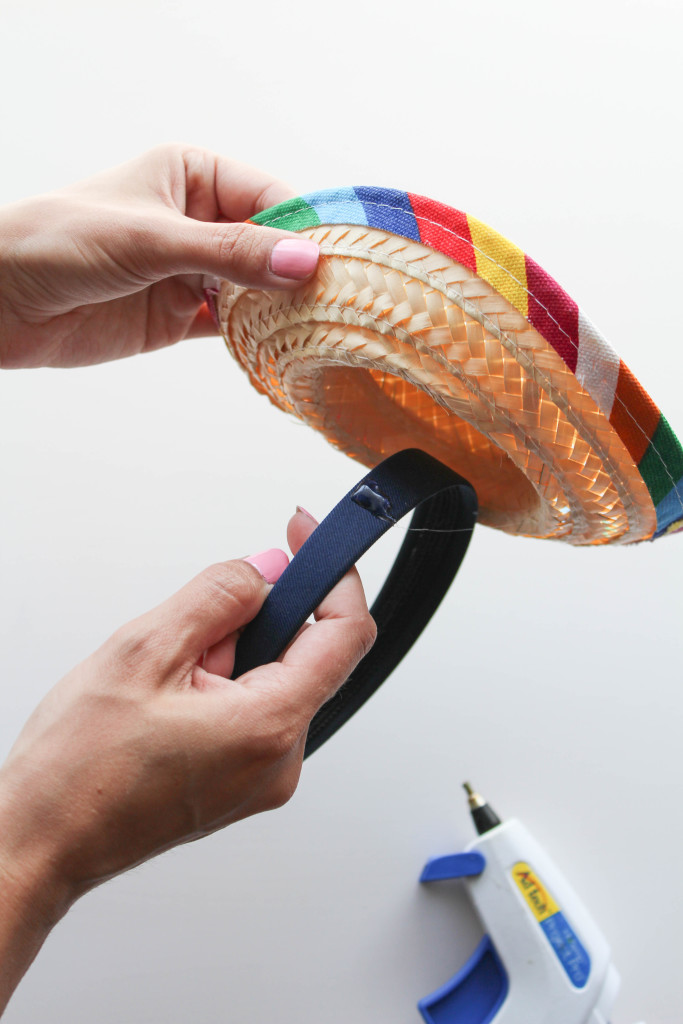 Once both sides are glued, secure the sombrero around the headband with a needle and thread. I weaved mine through the hat and around the band a few times before knotting my strand off. This just helps to ensure the hat remains in place, regardless of how rowdy your crew tends to get!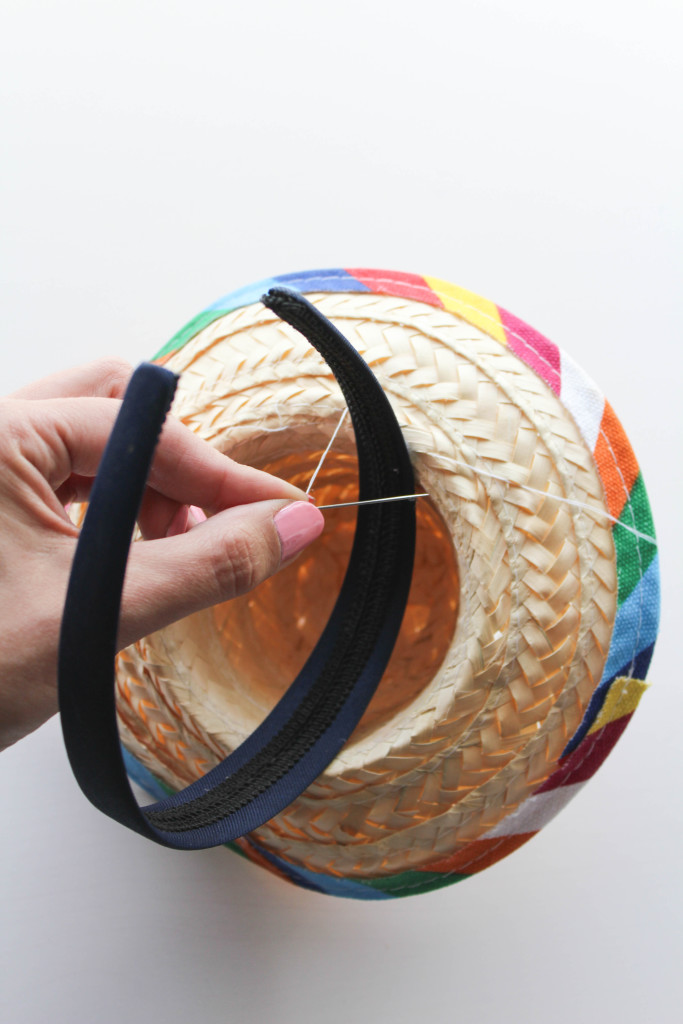 I accidentally dropped these guys on the floor a few times (Ooops!) and they still held up without so much as a inch moving, so they're pretty sturdy!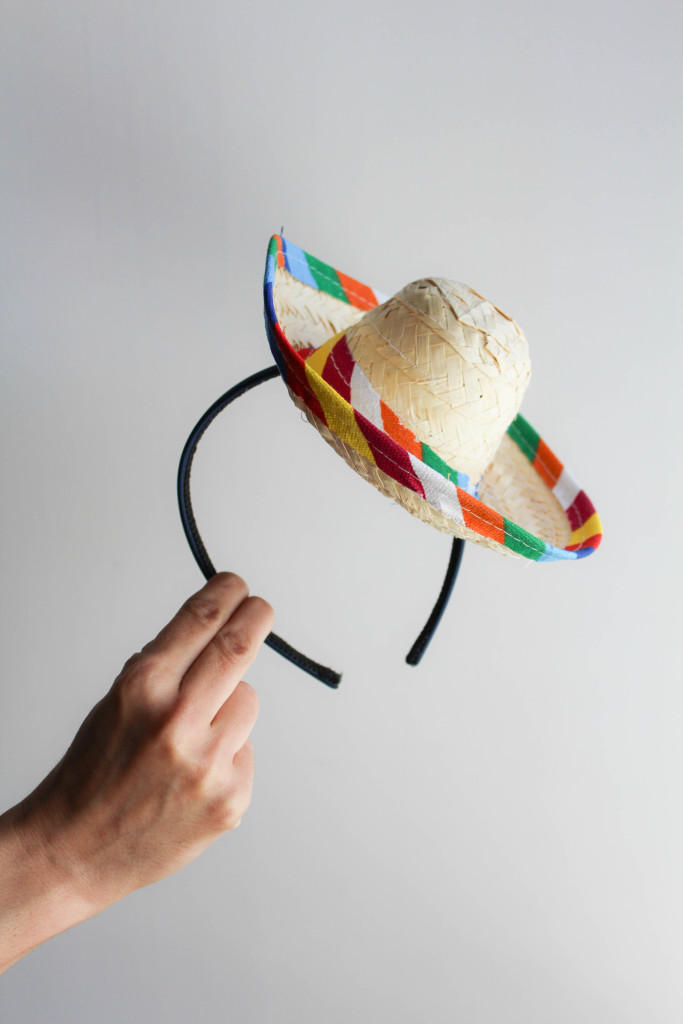 Tell me these wouldn't be adorable for a Cinco de Mayo photo booth or a fun fiesta dinner!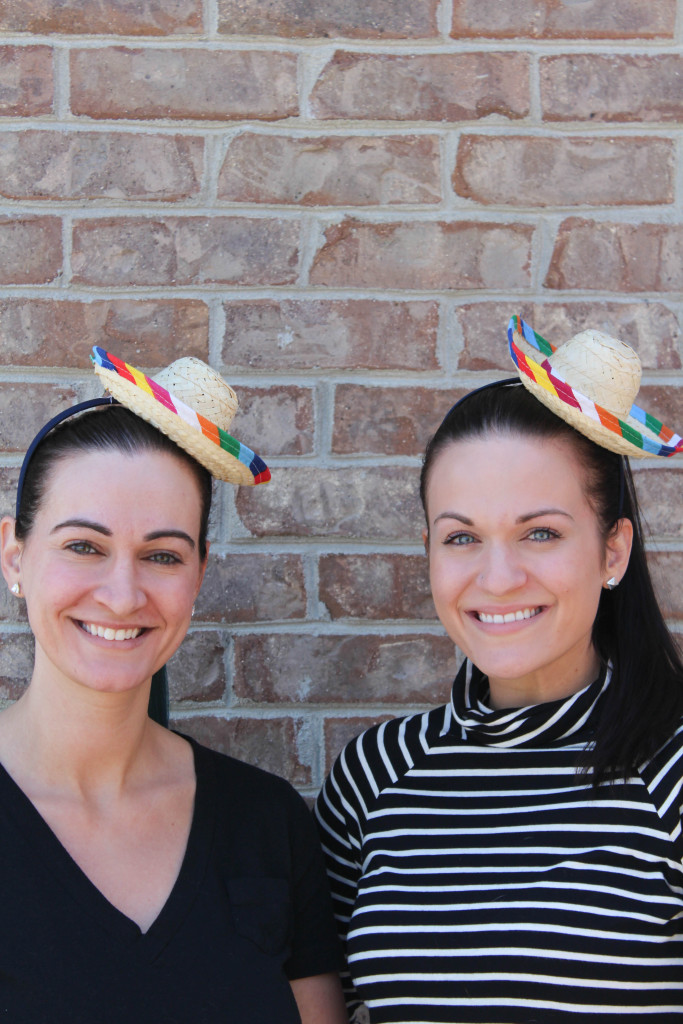 So fun, right?!
My husband didn't seem to appreciate them quite as much as I did, but it's his loss.
If you have a group of gals (or guys!) that would rock these babies hard, like I would, whip up a batch for your next get together! They are super easy and you could get a ton made in one afternoon! Fast and easy…? Total win.


Disclosure
Sponsored posts or gifted items will be fully disclosed, and any thoughts and opinions shared are always honest and my own. Some posts contain contextual affiliate links, from which I may receive a commission on sales should you use them to make a purchase. No matter what, everything you see on Let's Mingle is something I genuinely like and recommend.