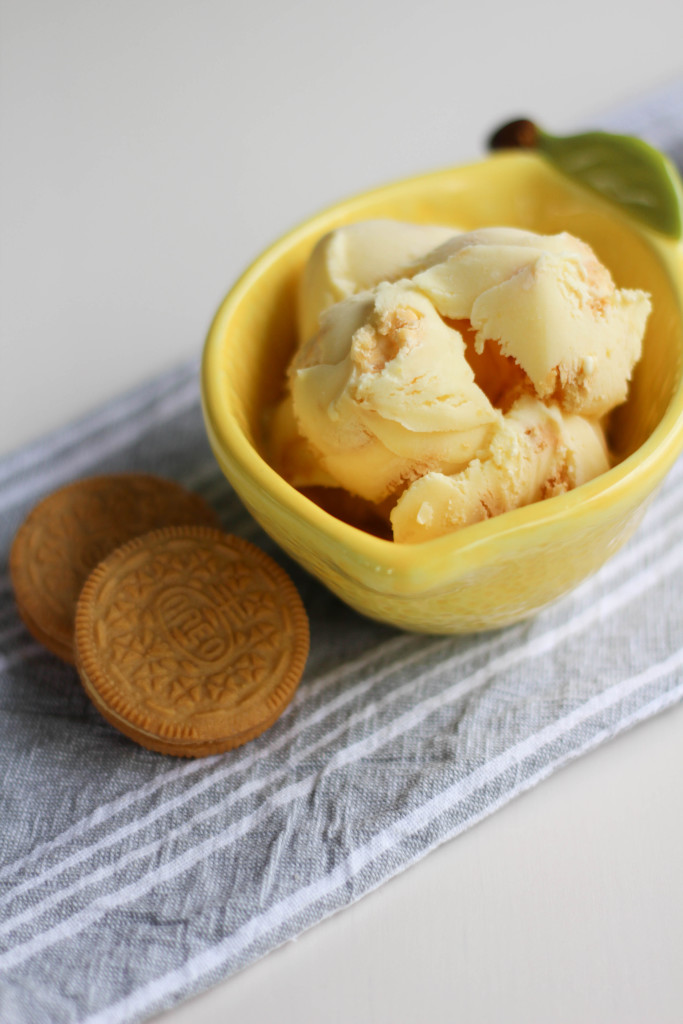 Let me start off by saying that I'm not a huge lemon person.
Weird that I'm posting about lemon ice cream and I don't even like the flavor of lemon that much…? Yep, totally, but there's one thing that completely sold me on lemon flavor.
LEMON OREOS. (Insert wide-eyed and shocked emoji face here).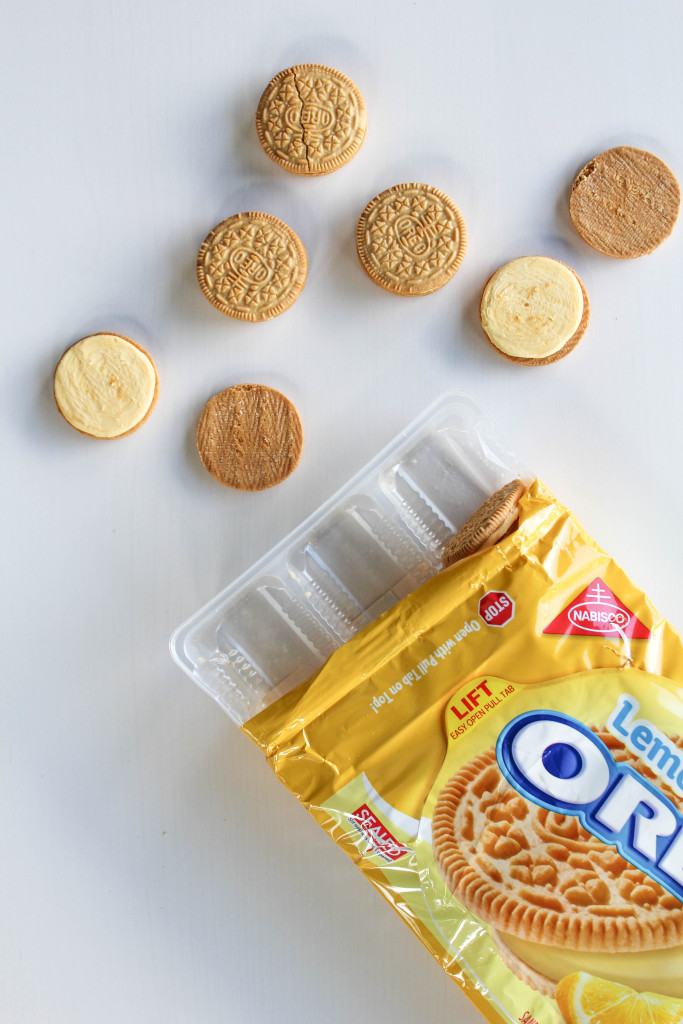 Have you guys tried them yet?
Hooooly cow. These babies are beyond delish. (And I don't even like lemon, remember).
They are light and not overwhelmingly lemon-ey. Add in those vanilla Oreo cookies, total yum.
My sister convinced me to try them a few months ago. Being the sugar addict that I am, I definitely didn't say no, regardless of the lemon flavor.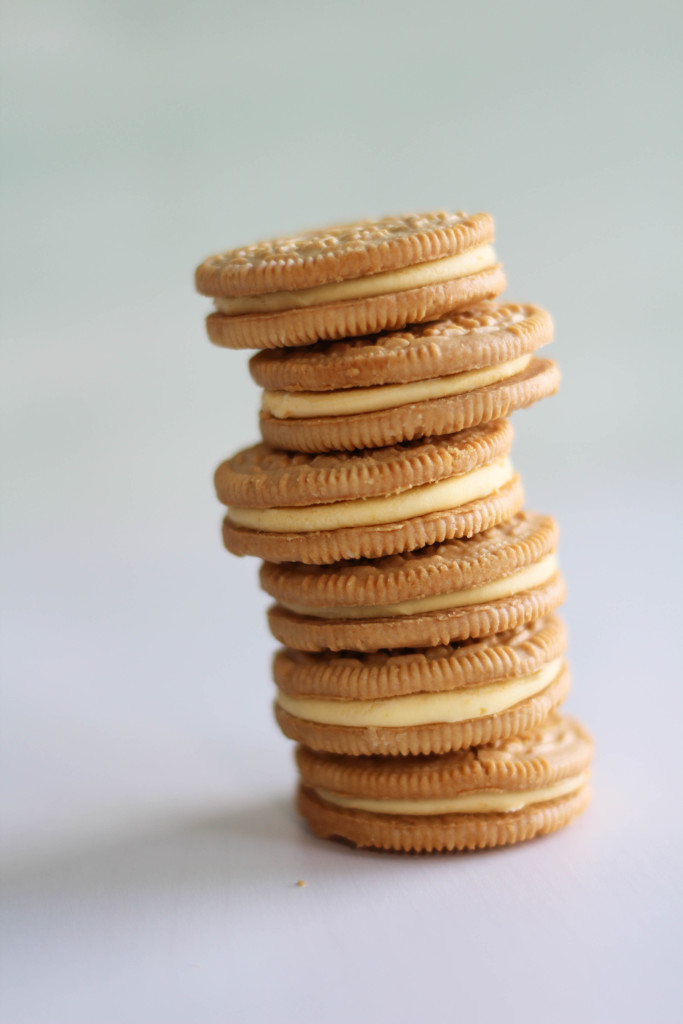 She's the exact opposite of me. She lives in lemon paradise. (She even has a lemon obsessed board on pinterest). I call her an old lady because of her obsession. Not sure why we associate a love for lemon bars and lemon treats with old age, but we've run with it.
Either way, she got me with these lemon Oreos. I can't deny that they are magical and they are the very inspiration behind today's post.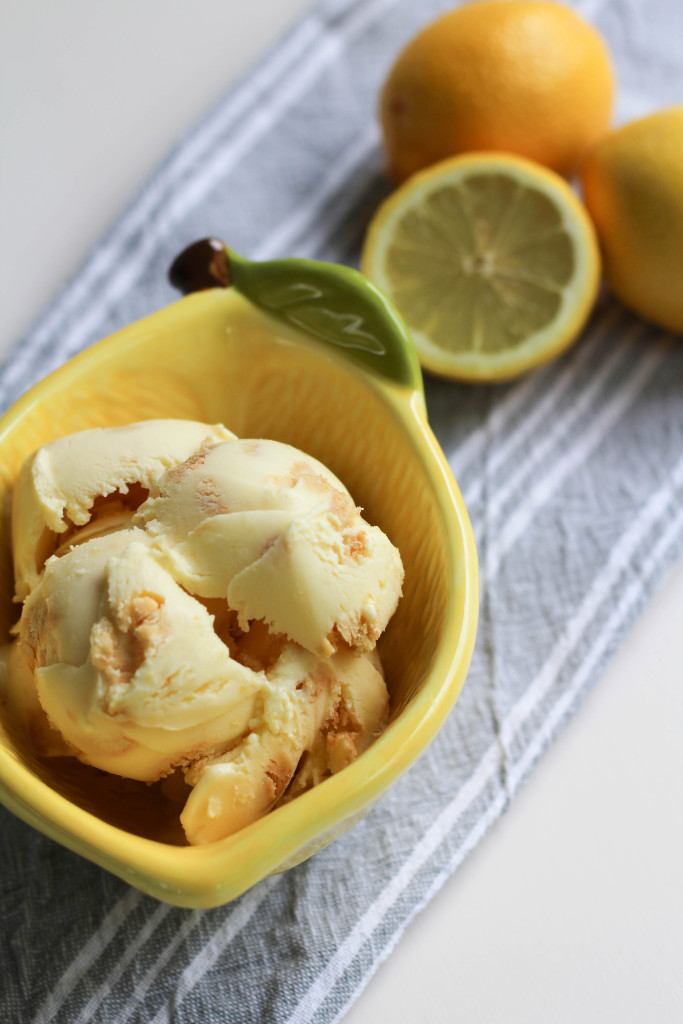 Lemon Oreo ice cream!
If you love lemon flavor, you'll be obsessed with this ice cream. It's packed full of citrus and lemon Oreo cookies in each bite.
It definitely screams "summer" in a bowl.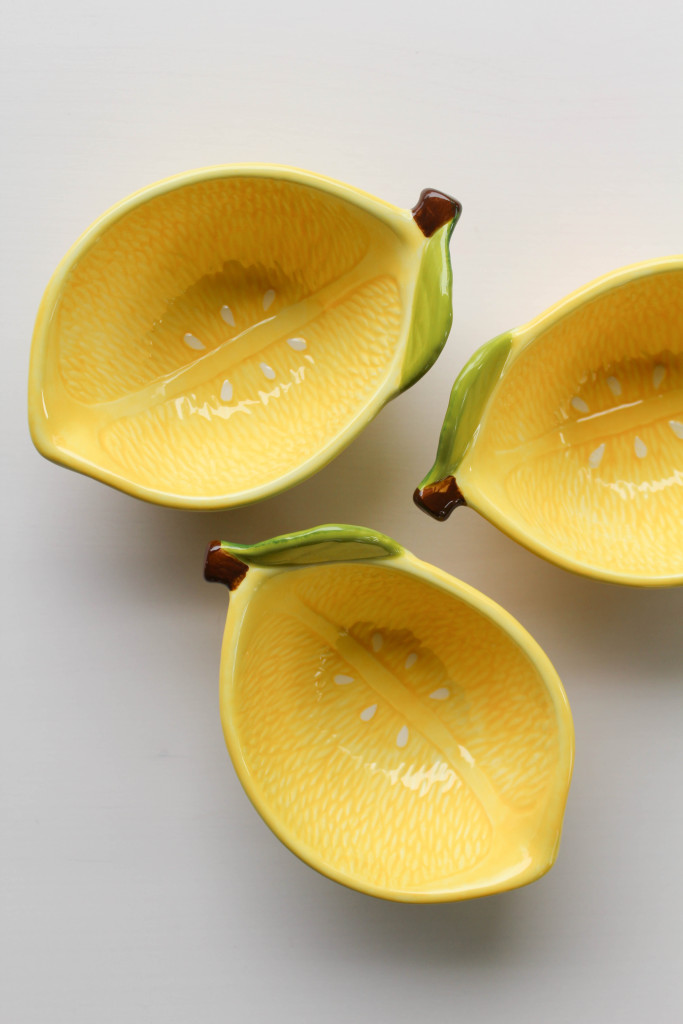 And can we talk about those bowls for a second…? How adorable are they?! Perfect for lemon oreo ice cream, if you ask me. (You can find them here).
Ready to make some ice cream for the lemon lover in your life?
Here's what you'll need:
1 1/2 cups heavy cream
1 cup whole milk
3/4 cup of sugar
4 teaspoons finely grated fresh lemon zest
1/8 teaspoon salt
6 large egg yolks
2/3 cup fresh lemon juice
2 or 3 drops of yellow food coloring
1 Package of lemon Oreo cookies
Bring the cream, milk, sugar, lemon zest, and salt to a boil in a heavy saucepan. Stir until all of the sugar is dissolved.
 Whisk the egg yolks in a bowl until blended. Add the cream mixture slowly, whisking constantly.
 Transfer the mixture back to your saucepan and cook over low heat, stirring constantly, until thick enough to coat the back of a spoon (about 3-5 minutes). Do not let it boil!
 Once thick enough, remove from heat and pour it into a clean bowl.
Stir in the fresh lemon juice and add your drops of food coloring.
Cool the mixture to room temperature, stirring occasionally.Once it has reached room temperature, move the mixture into the fridge and chill until cold (about 2 hours).
Crush the Oreo cookies into fairly chunky pieces. You can use as many as you want, but I used about 8 cookies, just to ensure there would be enough cookies pieces in each bite, of course!
Once your mixture has chilled in the fridge, place it into your ice cream maker and process the ice cream according to the manufacturer's instructions. (Each machine is different!)
Add the crushed Oreo cookies into the ice cream mixture during the last 5 minutes of churning.
Once done, place back in the freezer to harden up just a little bit, then enjoy!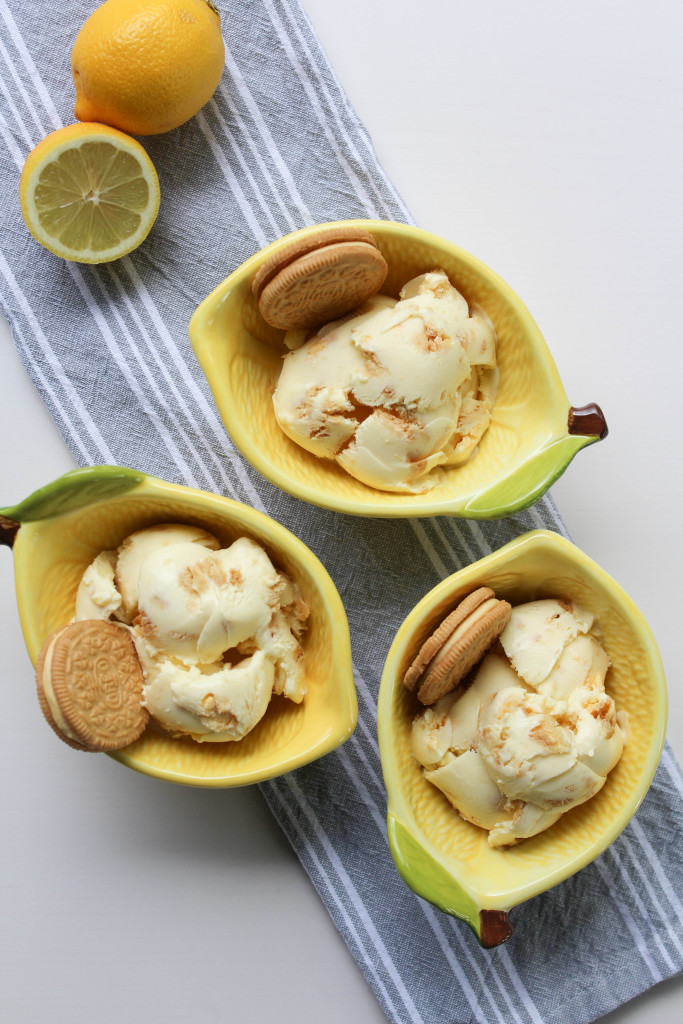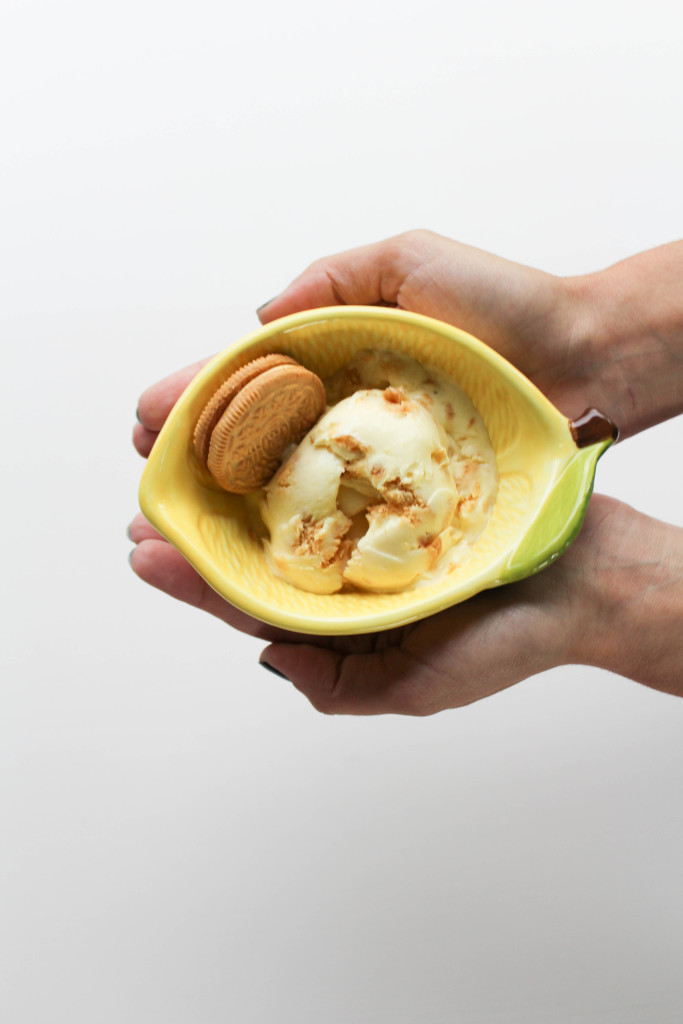 Disclosure
Sponsored posts or gifted items will be fully disclosed, and any thoughts and opinions shared are always honest and my own. Some posts contain contextual affiliate links, from which I may receive a commission on sales should you use them to make a purchase. No matter what, everything you see on Let's Mingle is something I genuinely like and recommend.