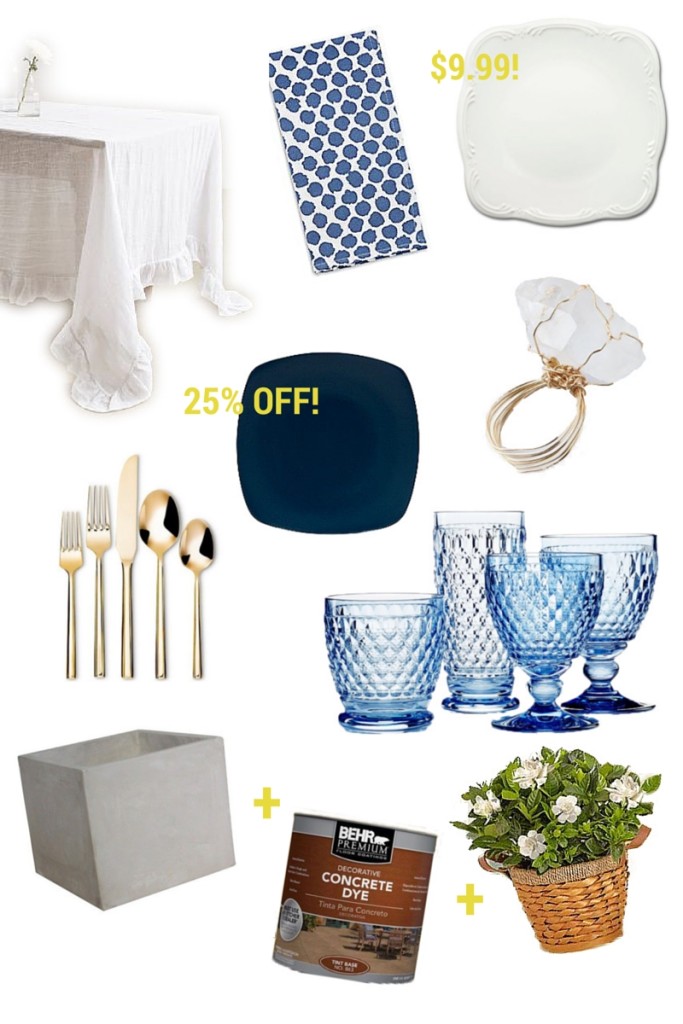 Tablecloth / Napkin / Dinner Plate / Napkin Ring / Salad Plate / Flatware / Drinkware / Planter / Concrete Dye / Gardenia
I can't believe that today is the first day of May!
And you know what that's means…
Summer is right around the corner but Mother's Day is only 10 days away!! Are you ready yet?
I tend to be a procrastinator when it comes to picking out gifts, but if a party or an event is involved, I am a super planner.
I love getting lost in the fun details and putting together a pretty little table. And that's exactly what I'm doing today!