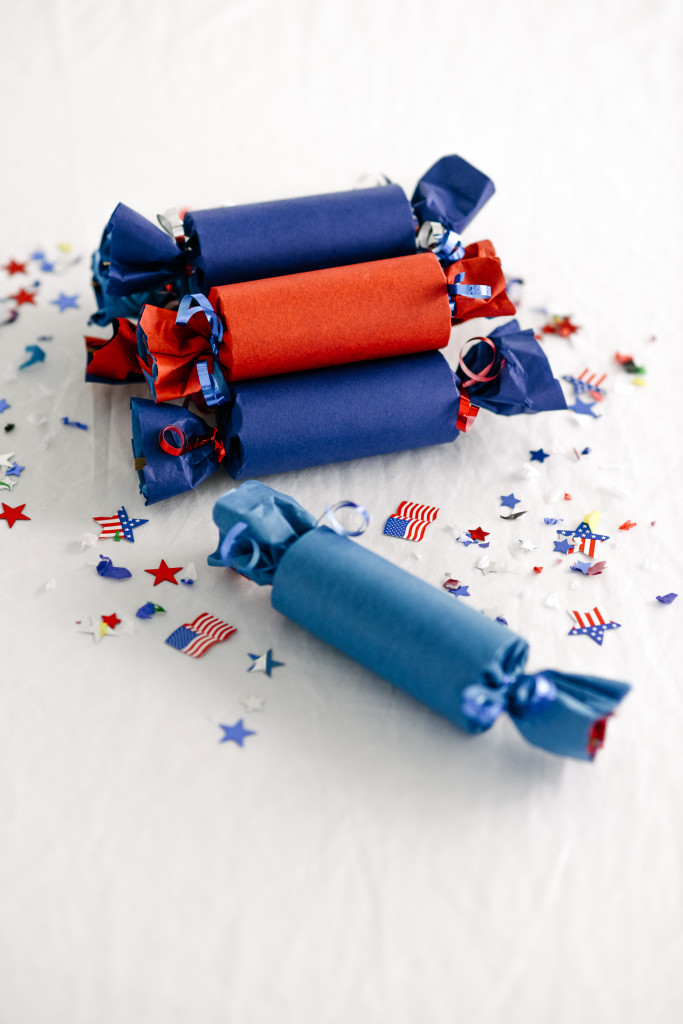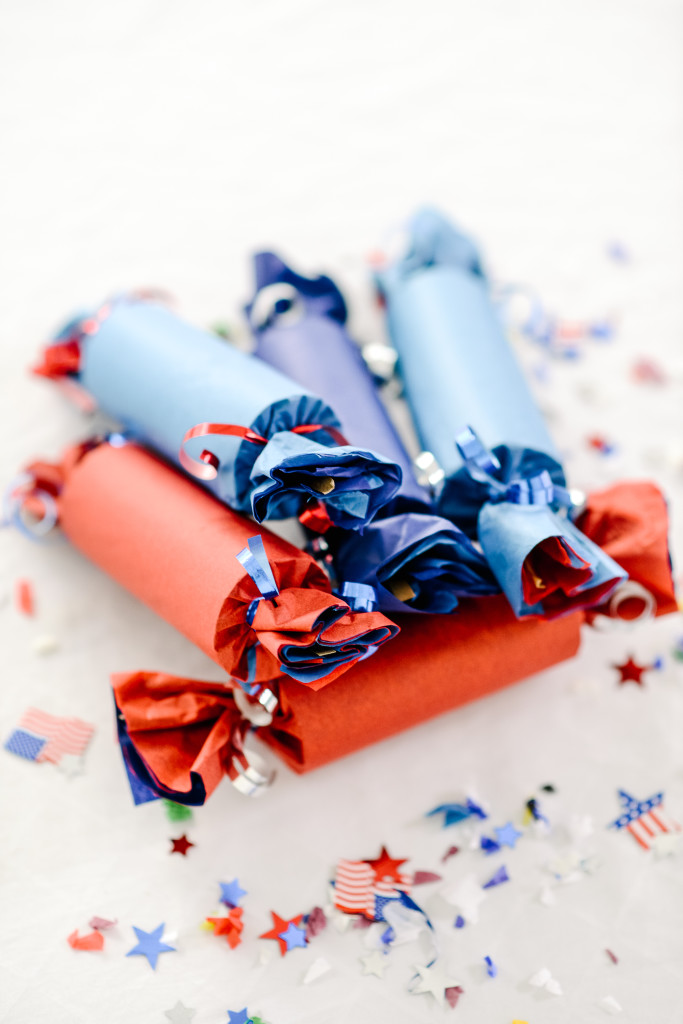 I don't know about you, but I've been ROASTING in the heat these last few days!
It's been above 100 degrees all weekend here and I've been making every excuse to stay indoors.
Pretty sad that I was longing for summer weather all winter long and now that it's here, I'm trying to keep cool. (#summerfail)
Oh, well. The grass is always greener, right?
Either way, it's a good excuse to stay inside and have some DIY fun instead!
There is a certain birthday coming up this week and I couldn't resist having a little fun making a mess and basking in all of the red, white, and blue glory.
Today's DIY will let you do just that too! (Sorry about the mess in advance. This is your only warning, but the fun is well worth it, I promise.)
These fourth of July poppers are a cinch to make, really fun to play with, and the perfect activity for the kids that doesn't involve flames, explosives, or the emergency room. Not too shabby, right?