Blueberry Kona Pop Iced Tea Recipe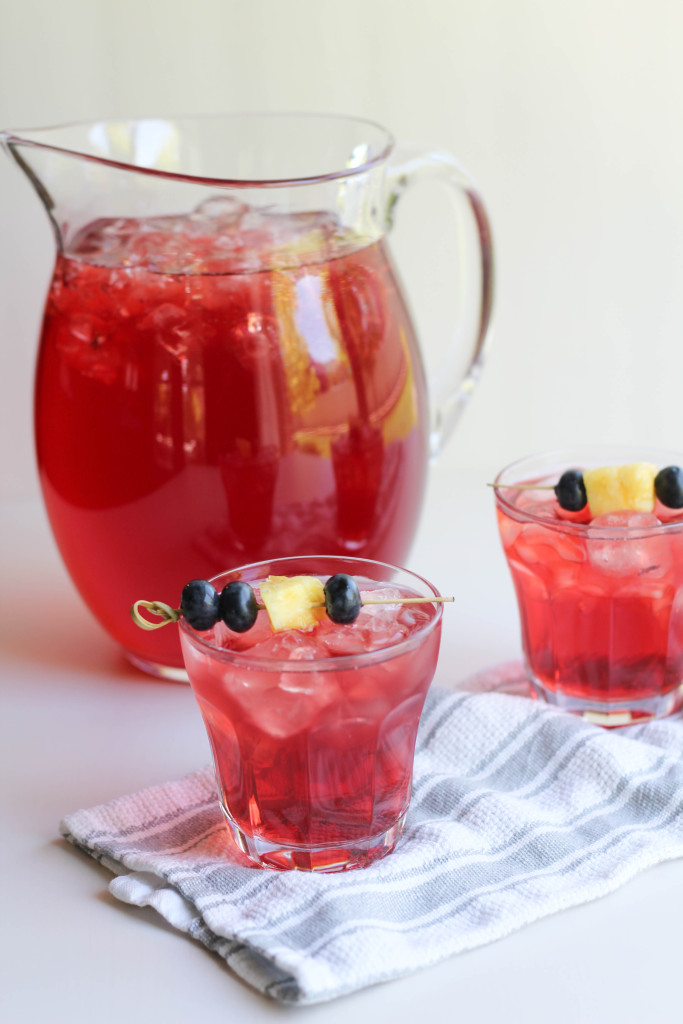 Today is national iced tea day!
Iced tea is one of my very favorite drinks to serve in the warmer months. It's really easy to make, a thirst quencher, and you can make large batches at a time, which is great for a crowd!
A few years ago, I was turned on to Teavana tea.
I don't usually like fruit flavored teas, (I'm more of a classic tea kinda gal, myself) but, for some reason, Teavana hooked me with a sample of their Blueberry Kona Pop iced tea, a combination of their Blueberry Bliss Rooibos and their Pineapple Kona Pop tea flavors.
It was DELISH!
I bought the mixed tea and their special German rock sugar on the spot.
And today, I'm sharing how to make your very own batch with this Blueberry Kona Pop iced tea recipe!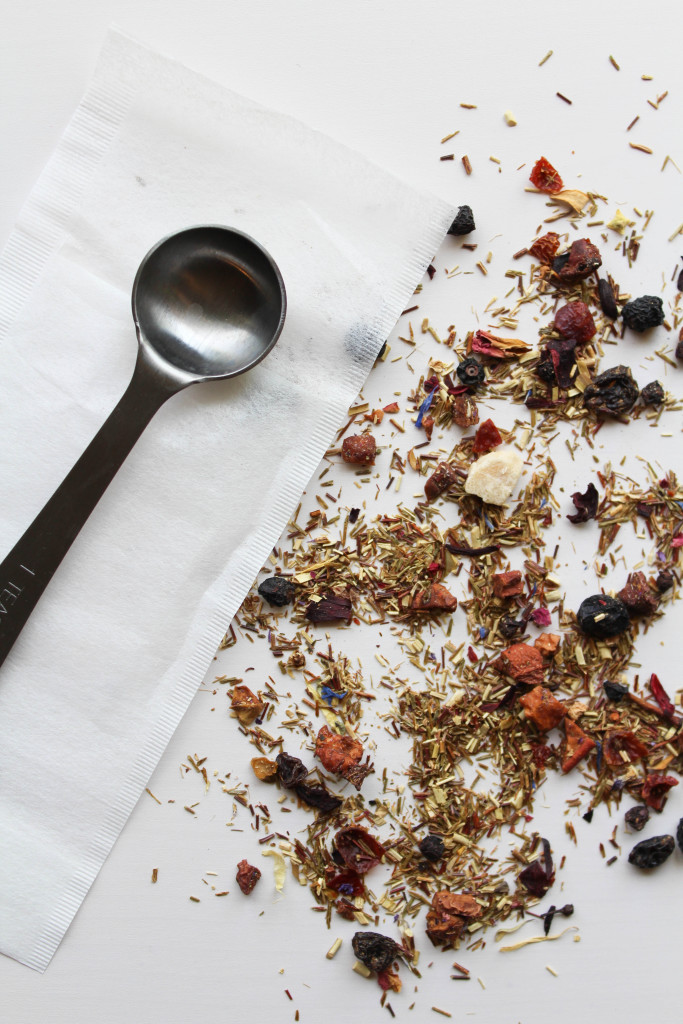 Not only is the tea delicious, but it's so pretty! I especially love all of the big pieces of dried fruit!
But let's get to the good stuff…how to brew your own batch!
Here's what you'll need:
8 cups of boiling water
Paper Tea Filter Bags (find them here)
4 Tbsp. German rock sugar (get it here)
4 Tbsp. Pineapple Kona Pop Herbal Tea (get it here)
4 Tbsp. Blueberry Bliss Rooibos Tea (get it here)
Fresh pineapple and/or blueberry for garnish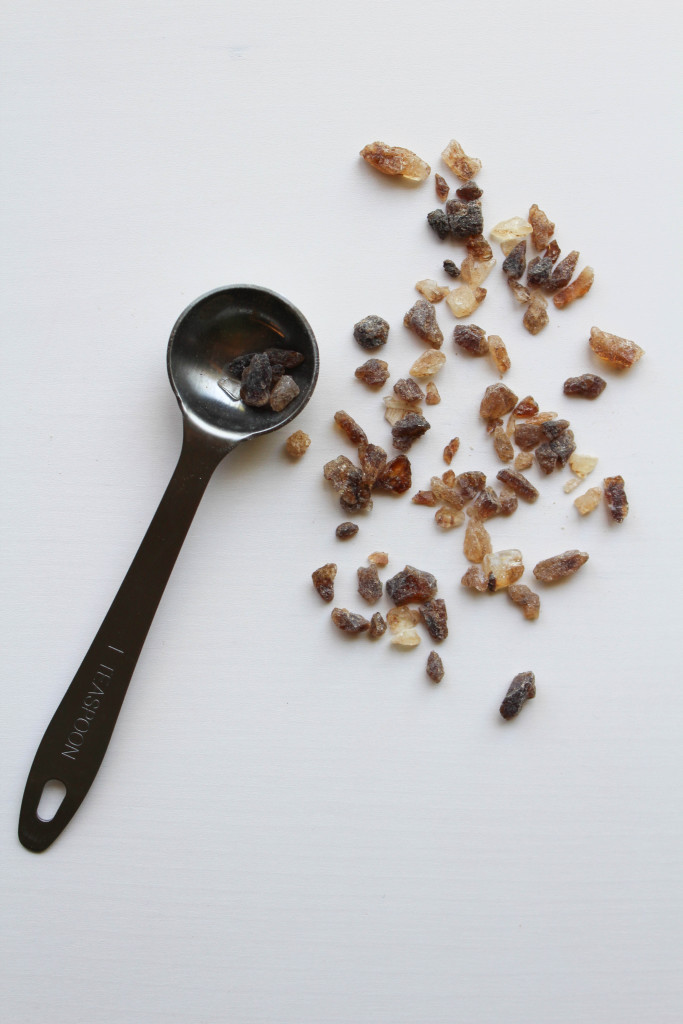 First, add the rock sugar to your pitcher. (That's some pretty sugar, if you ask me!) Use a small amount of boiling water to dissolve the sugar.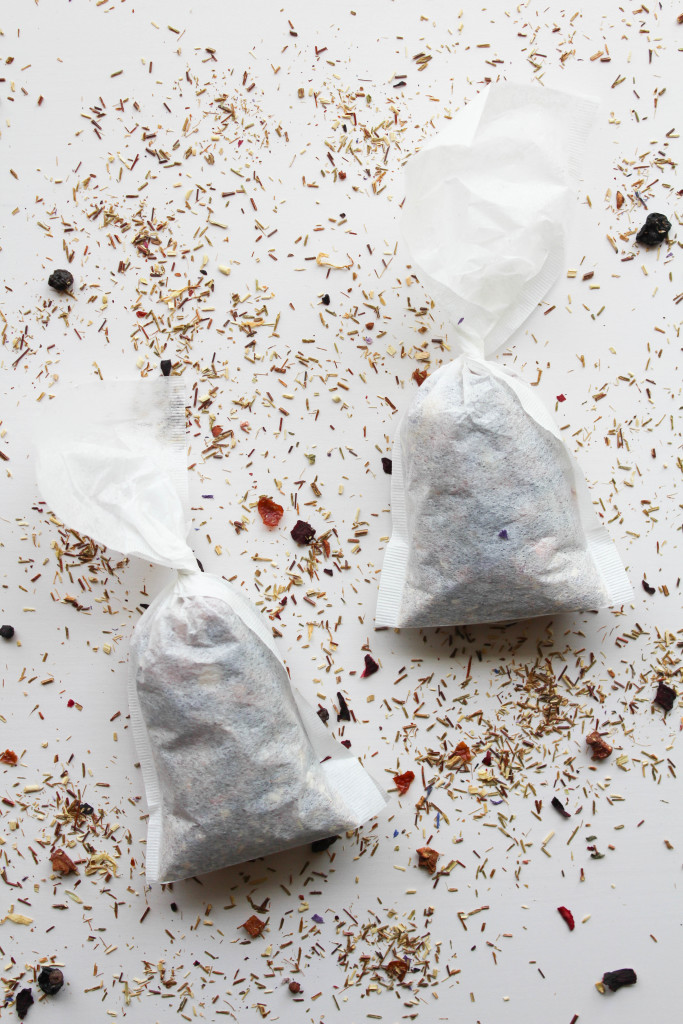 Add 4 tbsp. of each flavor of the loose leaf tea to your filter bags. (I needed to use two to fit them both). You can also have Teavana pre-mix your tea for you at the store when you purchase your tea!
Add your boiling water to your pitcher.
Add your tea bags, allowing the tops of the bags to rest around the top of your pitcher (you don't want the bags fully submerged, since they are not fully closed!)
Steep for 10 minutes.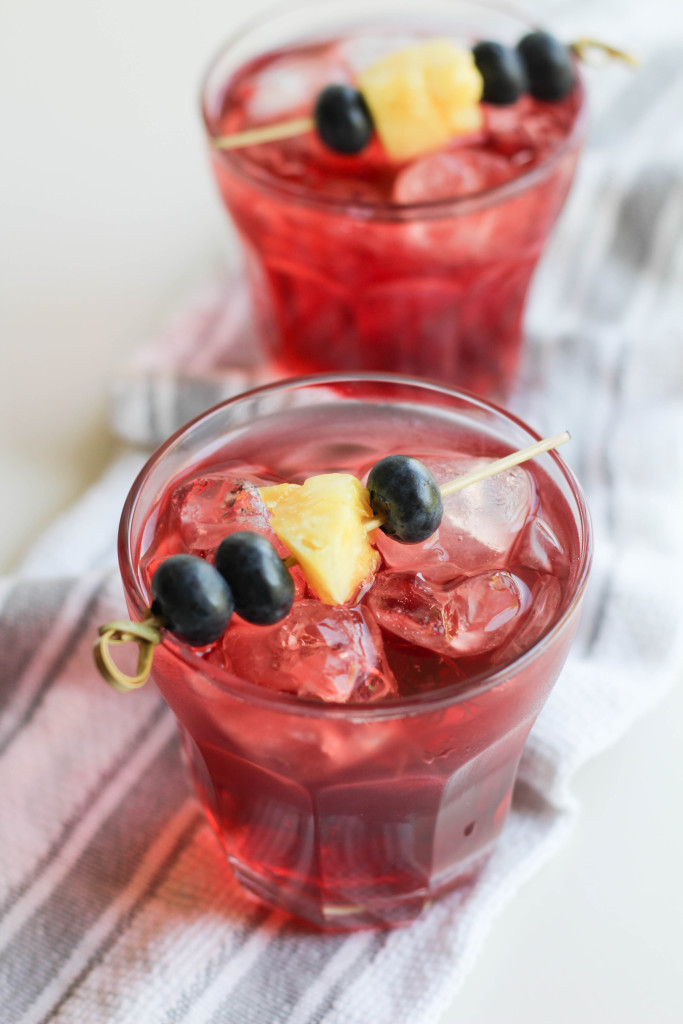 Remove tea bags and allow tea to cool for a bit before serving. You can chill it in the fridge for about 20 minutes to speed up the process.
Pour your tea into ice-filled glasses and garnish with fresh pineapples and blueberries.
Disclosure
Sponsored posts or gifted items will be fully disclosed, and any thoughts and opinions shared are always honest and my own. Some posts contain contextual affiliate links, from which I may receive a commission on sales should you use them to make a purchase. No matter what, everything you see on Let's Mingle is something I genuinely like and recommend.