Have you guys ever tried watercoloring?
I haven't.
I've seen it all over the web and I got a little intrigued. It can't be that hard, right?
So what did I do to test out this new technique….? I tried to decorate sugar cookies, of course! (Don't ask me why I started there.)
It seemed easy enough and I wasn't about to back down from a project that included sugar, so I jumped in head first.
I was actually a little surprised with how they turned out on my first go, and can't wait to try some other ideas that are floating around in my head.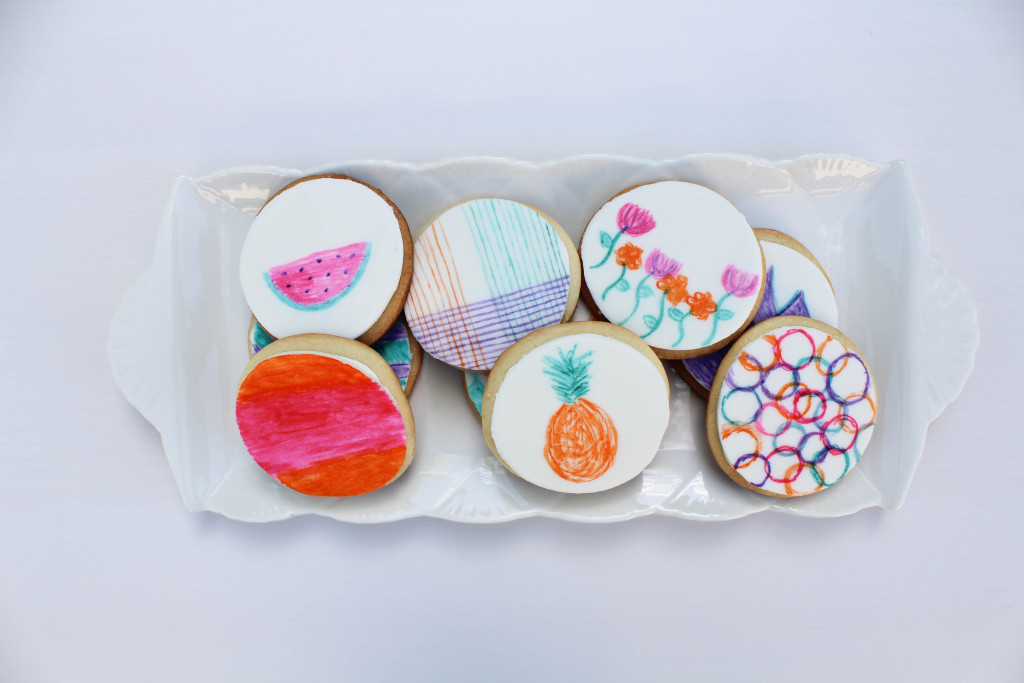 These watercolor sugar cookies would be a cute gift idea, and would be easy enough to make with older kids too.
Here's what you'll need to make your own:
Baked sugar cookies ( I used this recipe)
Jar of frosting (or you can use homemade if you prefer)
White fondant (I used this brand )
New paintbrush
Gel food coloring
Water
Cookie cutter (I used a circle)
First, using a cookie cutter, cut out your sugar cookie dough and bake your cookies. Once done, let them cool completely.
While your cookies are cooling, roll out your fondant and cut out fondant pieces using the same cookie cutter that you used to cut out your cookie dough. (These fondant pieces will be placed on top of each cookie, so you want them to be the same size and shape).
Once done, let them dry out. I let mine hang out on the counter overnight. This ensures they will have a hard surface, with little moisture when you are ready to start painting them!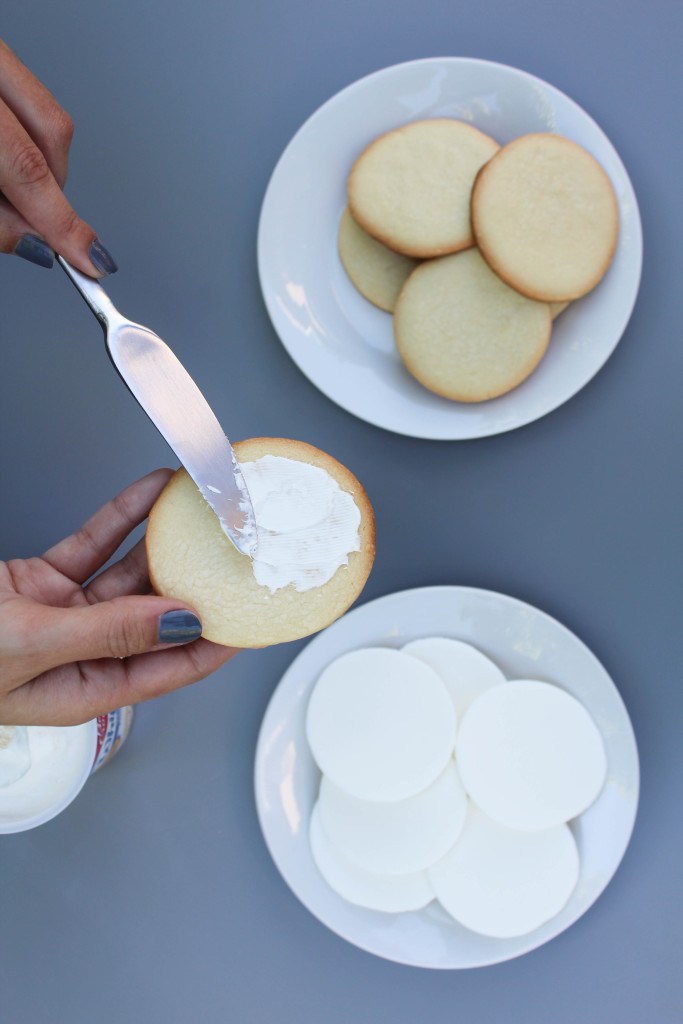 When your fondant is dry enough, attach each fondant piece to the tops of your cookies by using a bit of frosting. Secure in place gently, and, you guessed it, let them dry out on the counter for another hour or two before painting. (There is a lot of waiting with this project!)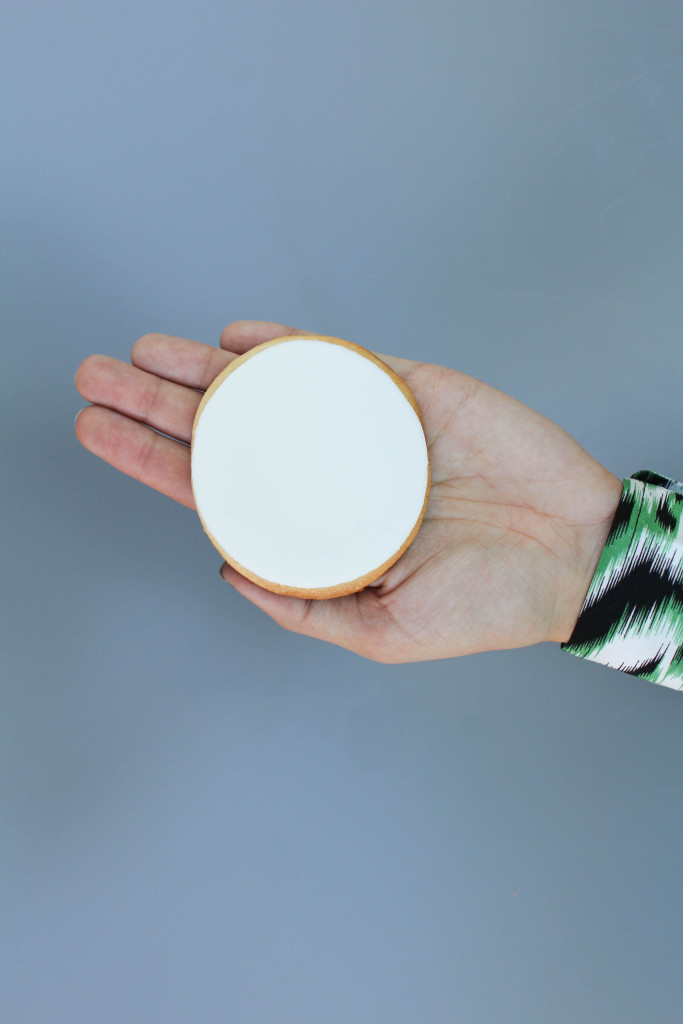 Now, finally the fun part! Let's decorate those cookies!
Mix only a few drops of your gel food coloring drops with a few drops of water. The food coloring is very concentrated so a little bit goes a long way! Stir with a toothpick.
Dip your paintbrush into a bit of water first and then dip into your desired color. This helps to give it more of that "watercolor" look.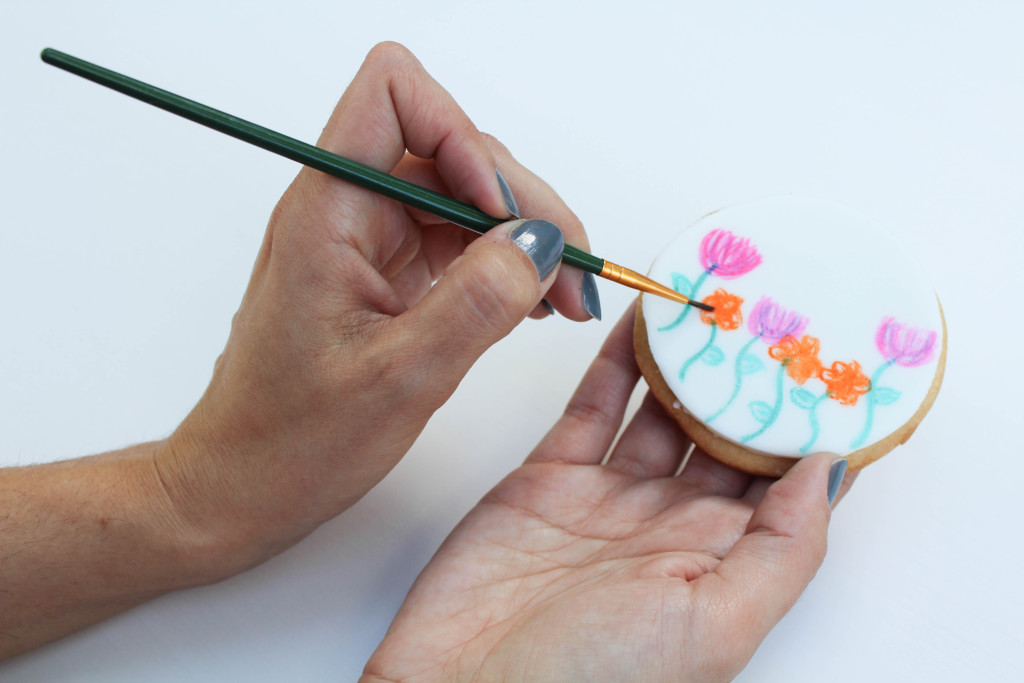 If I thought I had too much water on my brush, I dabbed a bit of it off before applying to the tops of my cookie. If you get too much water on your cookie, your fondant won't be a very happy camper.
Experiment with different colors, brushes, and techniques. More color will give your more saturation and more water will give you more of a pastel look. You can experiment on paper or a paper towel first, to get used to the brushes. I made enough cookies to test on first, just in case I had a few bad eggs in the process (which I did!) so I was used to how the paint would take to the fondant.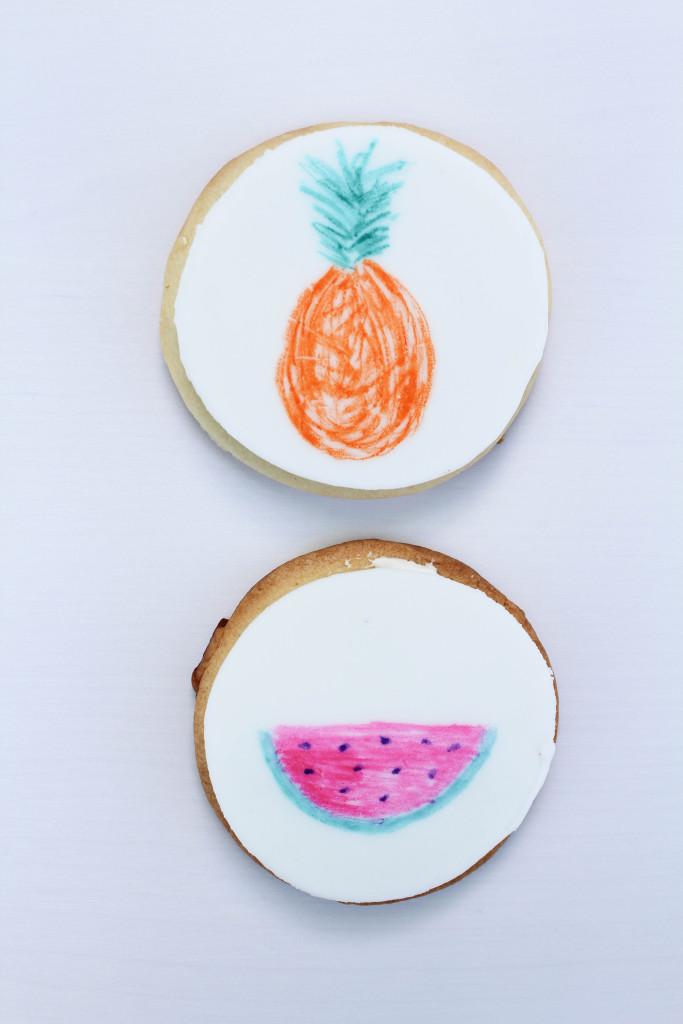 Allow your cookies to dry when done, and enjoy!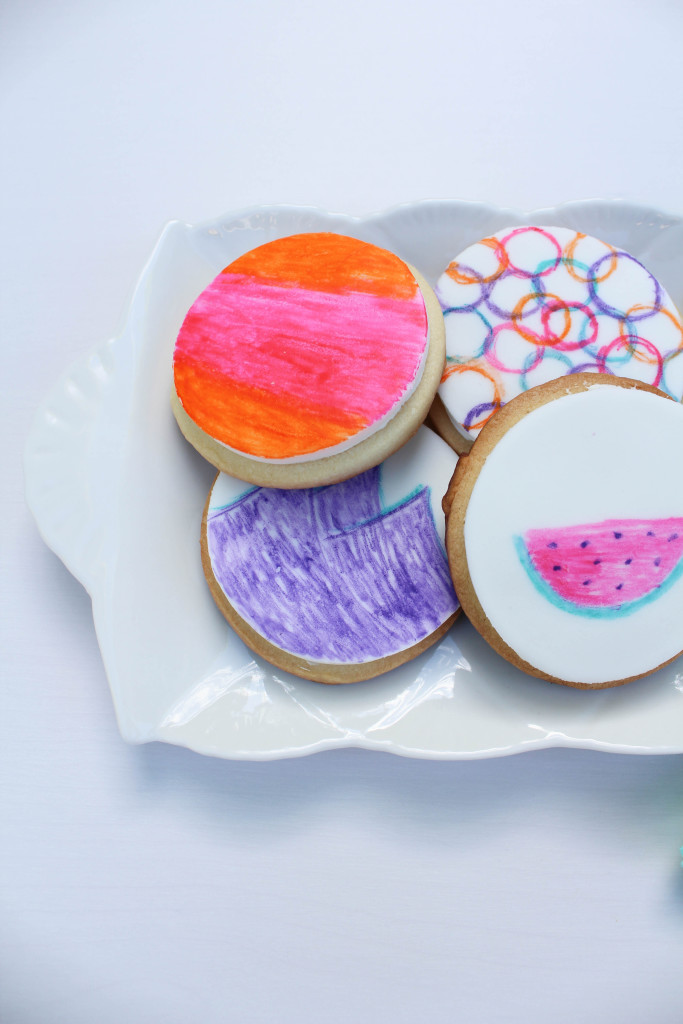 I definitely need to take some more time to learn some more technique for the whole process, but overall, it was really fun and easy enough to do just starting out. Get some friends together and spend a night drinking some wine and painting some watercolor sugar cookies for your next girl's night in! 😉
Disclosure
Sponsored posts or gifted items will be fully disclosed, and any thoughts and opinions shared are always honest and my own. Some posts contain contextual affiliate links, from which I may receive a commission on sales should you use them to make a purchase. No matter what, everything you see on Let's Mingle is something I genuinely like and recommend.