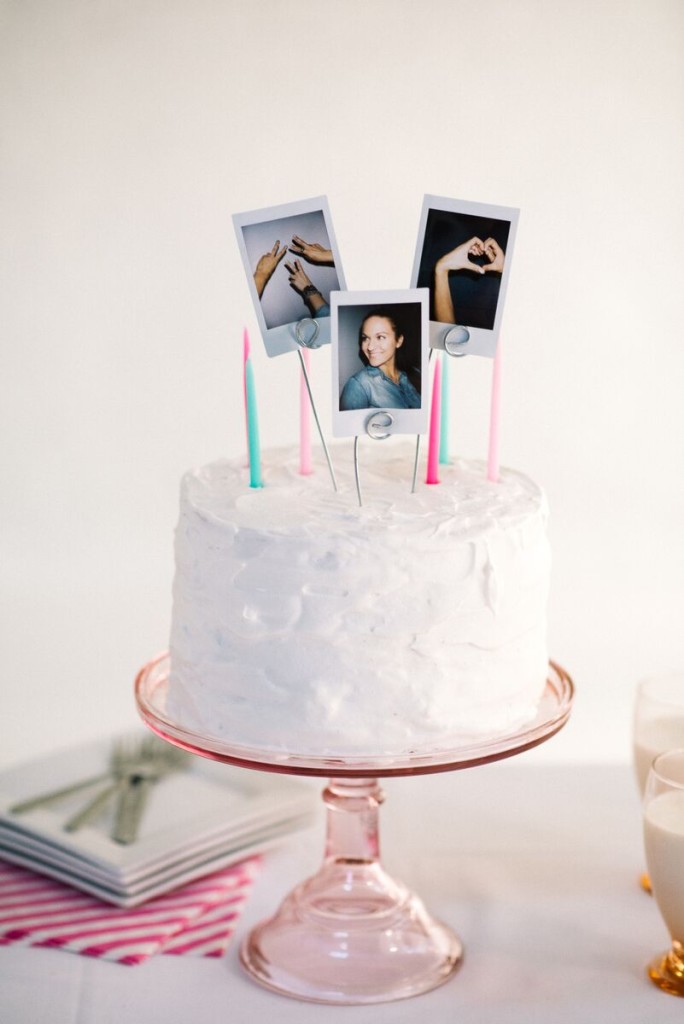 Remember one post back, when I mentioned topping this cake with a fun cake topper?
Did you really think I'd leave you guys hanging without a cake topper project…? Absolutely not. Duh.
I'm sure most of you happen to have a polaroid camera hanging around. They were all the rage a few years back and they're not going anywhere anytime soon! (Have you seen the new wide camera?! Love!)
I've seen SO many awesome ways to incorporate polaroid pictures into everyday life and I've been kind of obsessed with celebrating the infamous polaroid in my own way…which would have to tie into a party, of course.
So I combined one of my favorite things (dessert) with polaroids…and this baby was born…a DIY polaroid cake topper!