DIY Fireworks Table Runner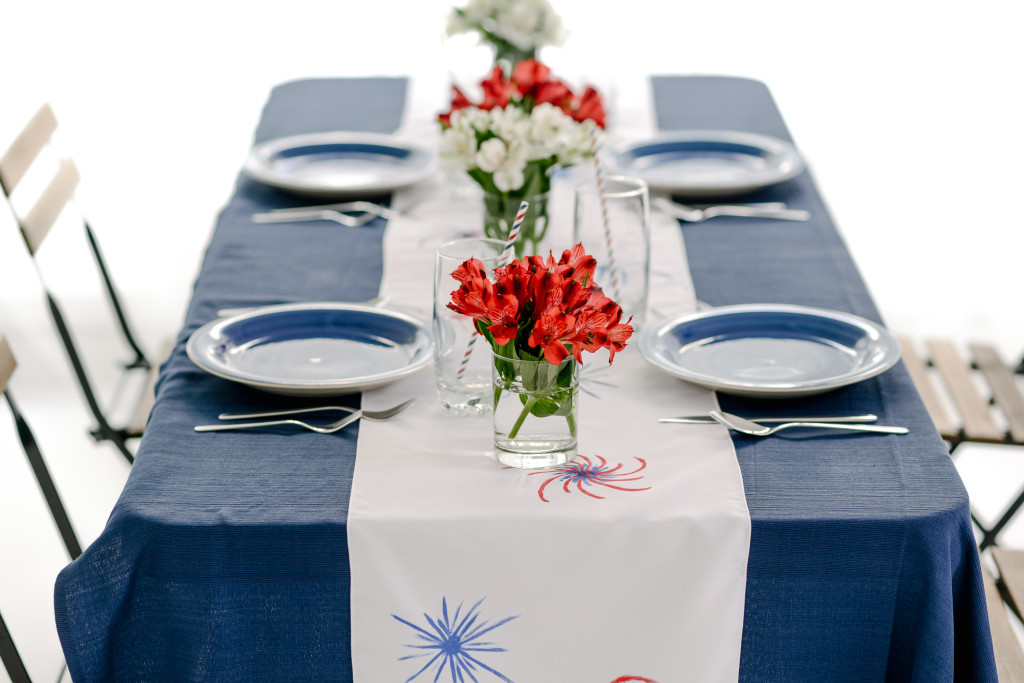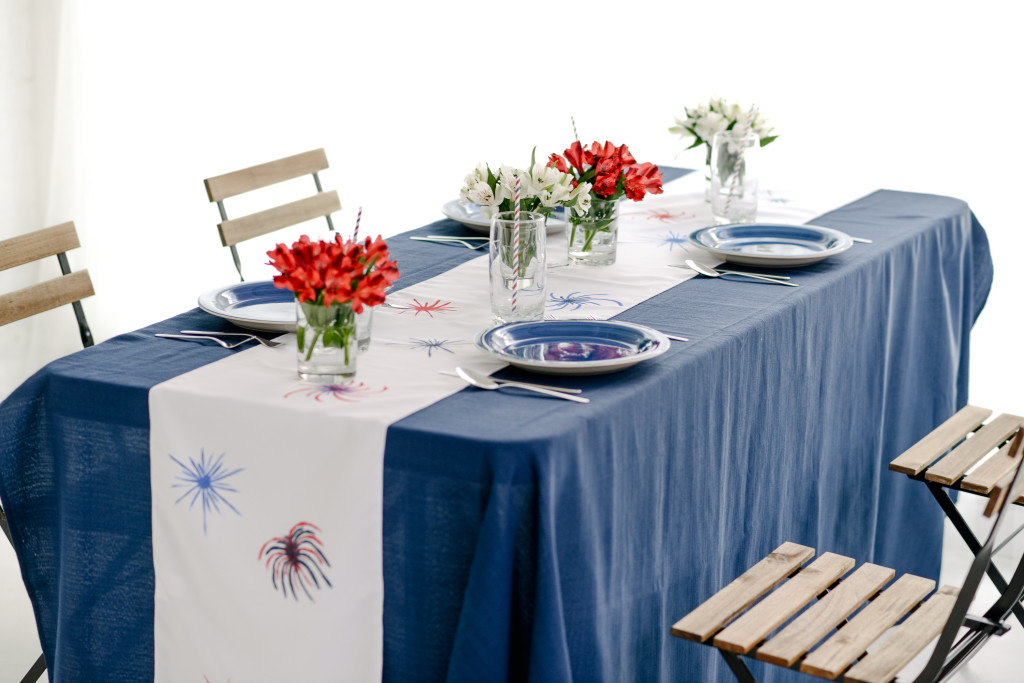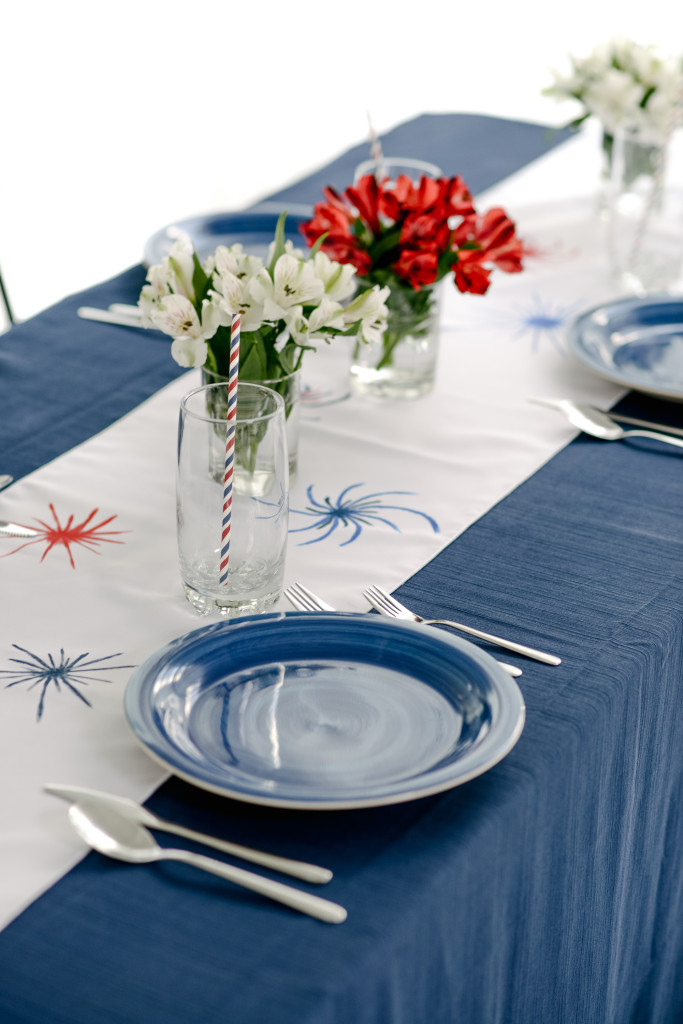 The 4th of July is tomorrow and I'm planning to head up into the mountains to try and escape some of these crazy temps down here in the valley.
I'm all for the heat, but 104 degrees is pushing it.
Mimosa's in the mountains. Doesn't that just sound better?
Do you guys have any fun 4th of July plans? Stressing out about any last minute get togethers that you got roped into? Or just trying to finish up last minute details for a family bbq?
If so, I have the perfect last minute DIY project that is soooo super easy to do and something that can easily be done in less than an hour. Plus, you only need a few things to pull it off.
This DIY fireworks table runner is the perfect little accent to your 4th of July table and something you could easily use every year. Just incorporate different dinnerware and tabletop accessories to make your designs different each time!
This DIY is really easy. I promise that just about anyone can do it and it would also make a really fun activity for the kids to do too!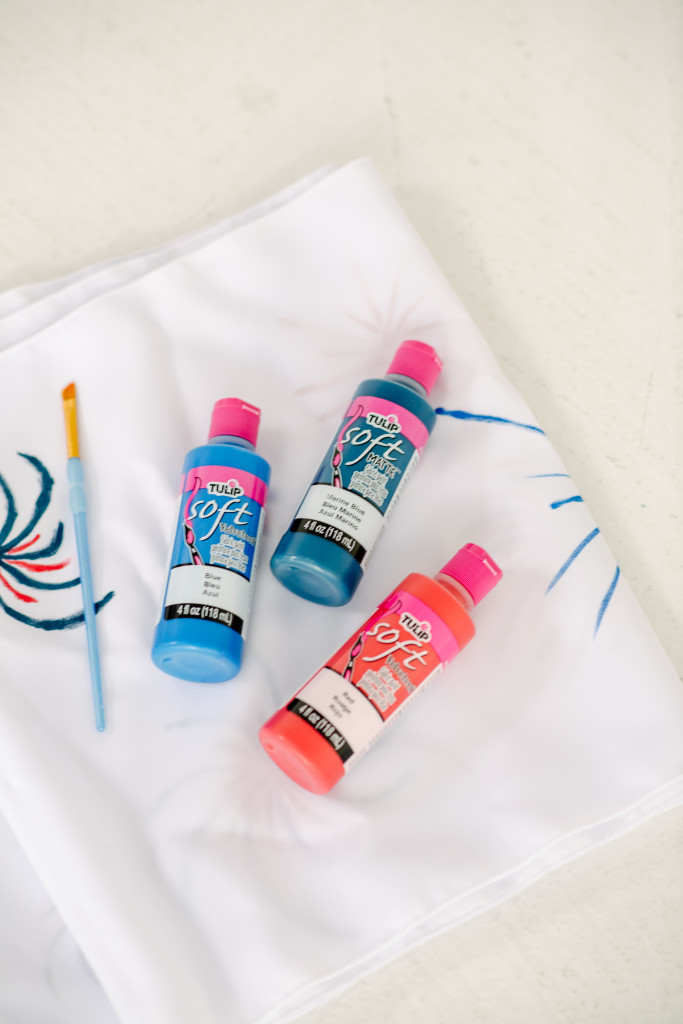 Here's what you'll need to make your own:
White Runner (I used this one)
Fabric Paint – I used navy blue, red, and royal blue
Paintbrush
First, check the directions on the bottles of your fabric paint. Some brands require that you wash your fabric first before painting.
Next, just paint your "fireworks" onto the runner.
I created different styles for my fireworks. Some as a straight starburst, some falling designs, and some twisting ones.
Keep in mind when painting your fireworks that they always start from a center point, so start your lines in the center before moving out.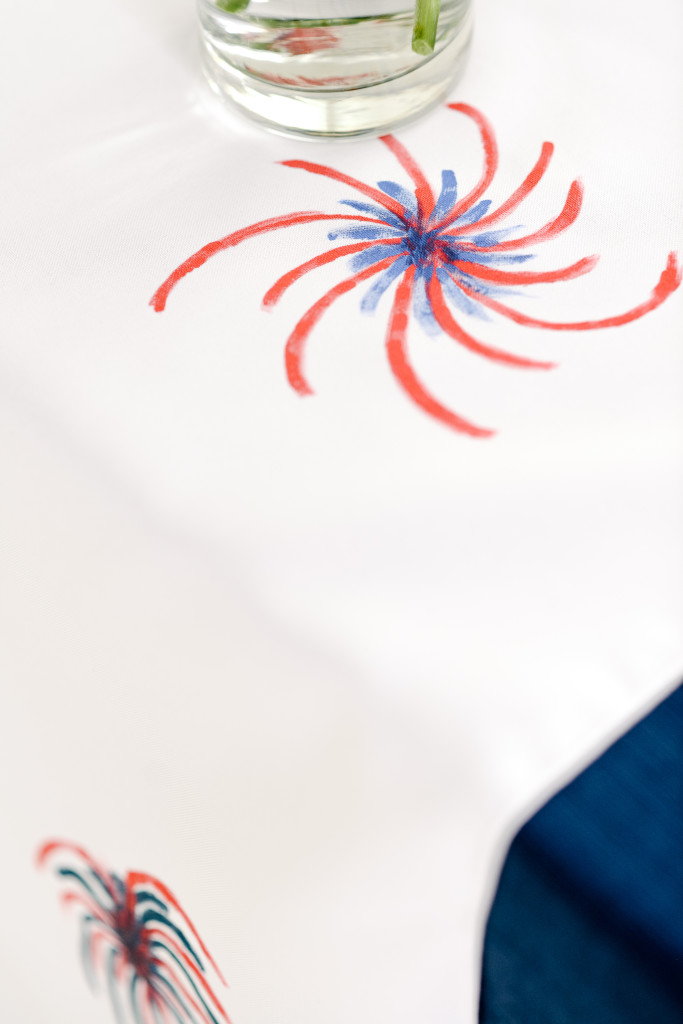 Mix some colors together too to create more dimensional patterns!
Allow the paint to dry, and place onto your table!
Told you it was easy. 😉
This DIY fireworks table runner could also make a really cute gift too! Pair it with some cute table decor, some fun dishes, and a bouquet of flowers, and you have a 4th of July table in a box, all ready to go!
Photography by: Haley Nord Photography
Disclosure
Sponsored posts or gifted items will be fully disclosed, and any thoughts and opinions shared are always honest and my own. Some posts contain contextual affiliate links, from which I may receive a commission on sales should you use them to make a purchase. No matter what, everything you see on Let's Mingle is something I genuinely like and recommend.