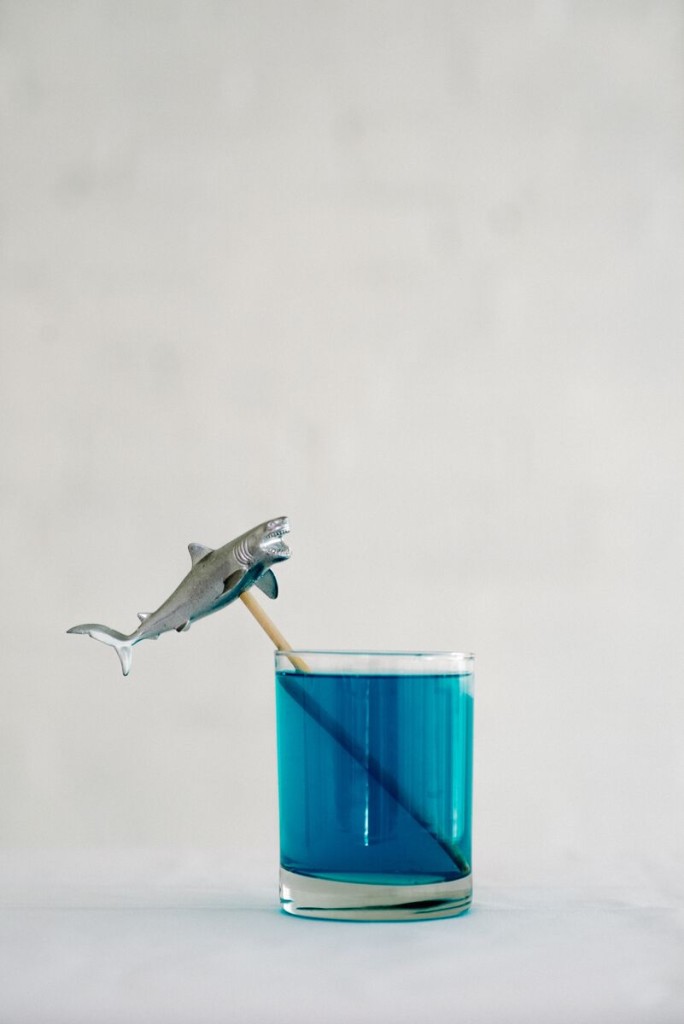 It's here. It's finally here!
It also happens to be taking a giant bite out of my productivity this week.
What am I talking about…?
SHARK WEEK, of course!
It's that little week in the Summer when you are glued to your tv in equal parts of both amazement and fear. (Unless that's just me).
Not gonna lie, sharks terrify me, but at the same time, I am oddly fascinated with them too.
Definitely pro shark over here! I just don't plan on swimming with them anytime soon.
I think I've got the hubs hooked on Shark Week now too. He's not happy about it (which I know because he constantly complains about it) but I don't see him getting up and leaving anytime it's on tv either. (I'm onto him).
Do you look forward to it as much as I do?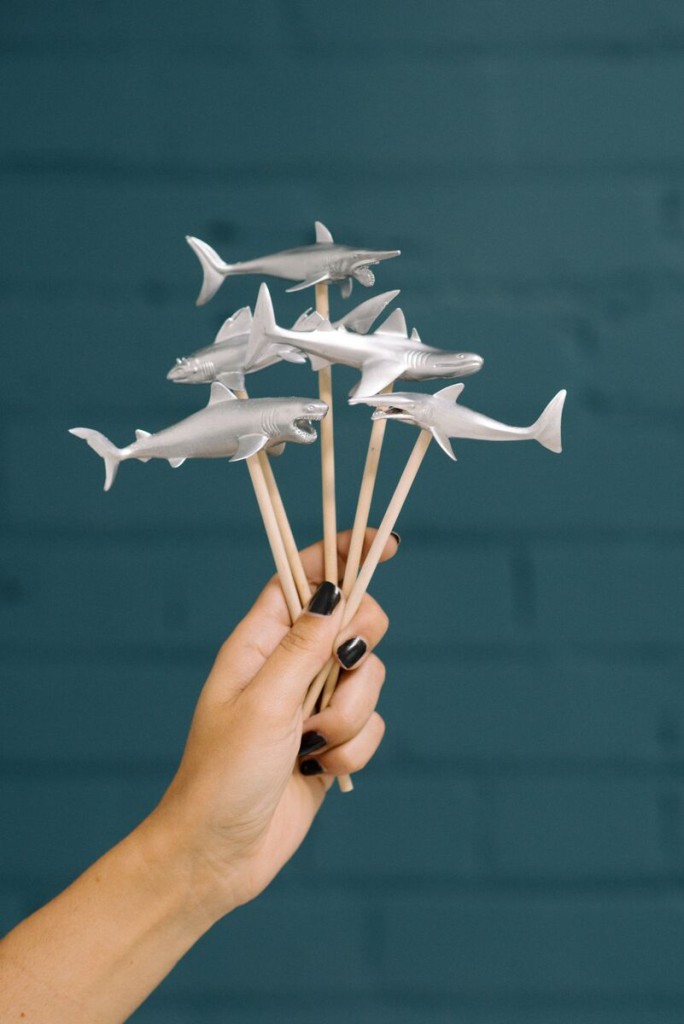 To commemorate this glorious week, I have some fun things in the works for you guys.
First up, these DIY shark stir sticks!
They are really easy to make and add so much fun to your drinks!
And you don't have to keep them for shark week. Use them for birthday parties, pool parties, or a fun shark themed event!
Here's what you'll need to make your own:
Plastic Shark Toys (I picked up a box of them at Michaels)
Wooden Dowels – size 3/16″, cut down to the size you need to fit in your glass
Spray Paint
Drill and 7/32″ drill bit
Krazy Glue (optional)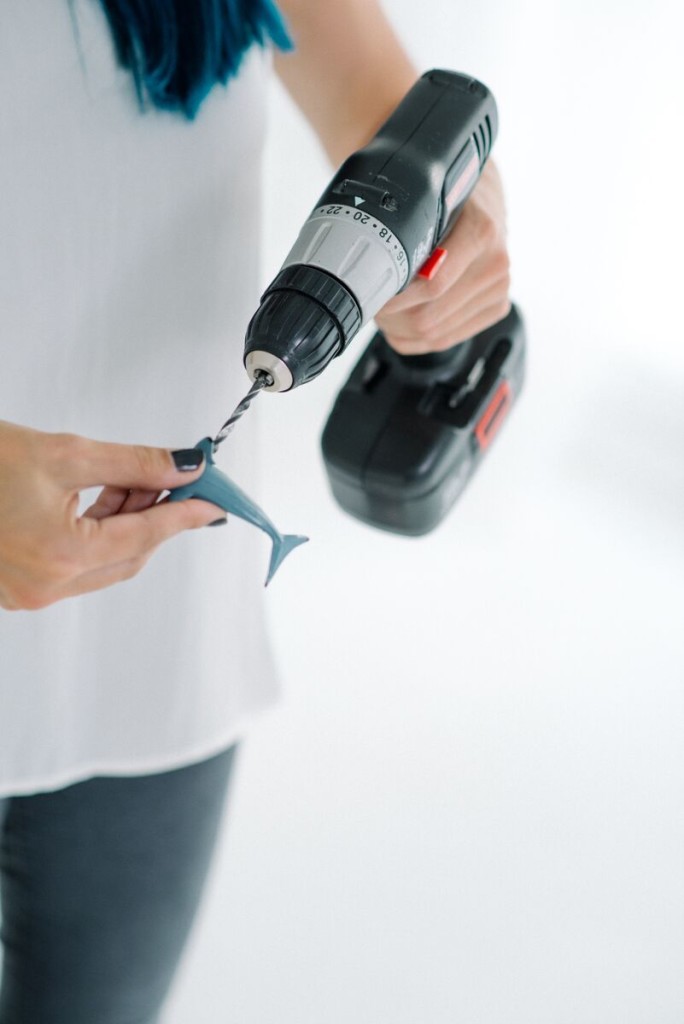 The first thing you'll want to do, is drill a small hole about half-way into the center and bottom of your shark. Don't go all the way through, but leave enough room for the dowel to be secure.
Once you have all of the holes drilled, spray paint your sharks in whatever color you prefer. I used silver but other colors could be just as fun!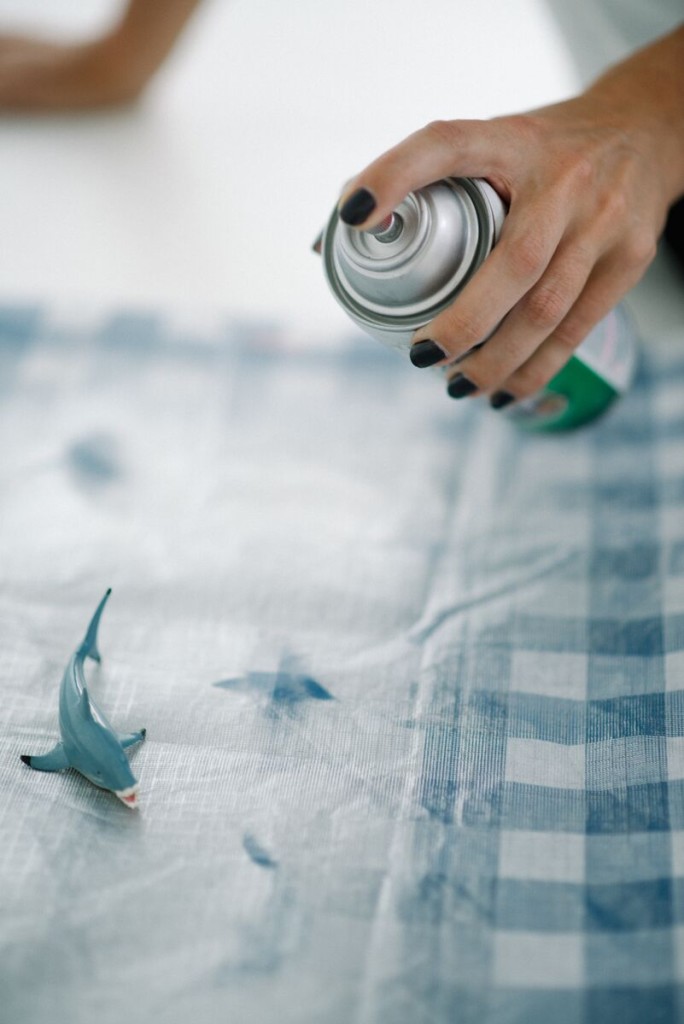 Allow the paint to dry completely. Usually about 24 hours.
Once done, insert your wooden dowel into the drilled hole. If you want a really secure fit, apply some krazy glue around your wooden dowel before inserting and allow to dry completely before use.
Mine were a pretty snug fit so I chose not to use the glue.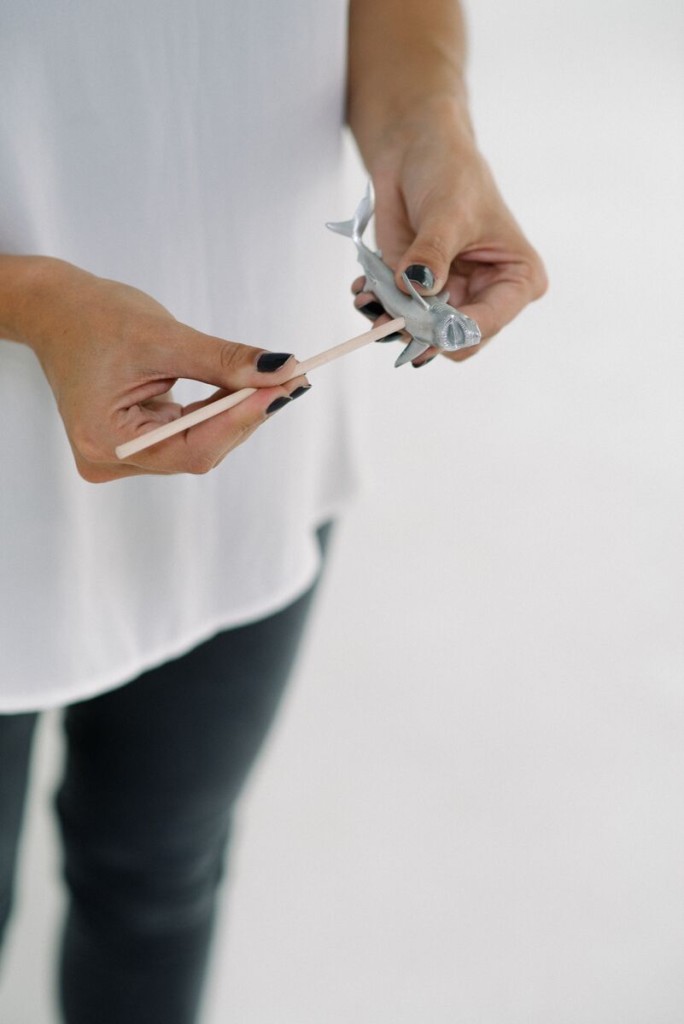 Pop these babies into your drinks and enjoy!
These DIY shark stir sticks are also great to use as drink markers so you don't lose your drink. Just use a variety of different sharks so that your guests know which glass is theirs!
Photography by: Haley Nord Photography
Disclosure
Sponsored posts or gifted items will be fully disclosed, and any thoughts and opinions shared are always honest and my own. Some posts contain contextual affiliate links, from which I may receive a commission on sales should you use them to make a purchase. No matter what, everything you see on Let's Mingle is something I genuinely like and recommend.