Healthy Strawberry Margaritas
This week is only a 4 day work week for the residents of Utah (aka, me) and I couldn't be more thrilled.
Pioneer Day, the day that the pioneers settled in the state, is on Friday and I intend to celebrate the state holiday with a cool cocktail in hand. (Not exactly very "Utah-esque" of me, but what can I say. I'm an expat. 😉
My sister, who happens to be a health crazed freak beast from the planet Mars (no, seriously, she ENJOYS health food. I don't get it), shared this recipe for healthy strawberry margaritas with me and I definitely feel a lot less guilty having a second (or third, or fourth, ahem), when I'm sipping on these guys.
She tried to hook me with the fact that it's super healthy, has basic ingredients with no added sugar, and that you can understand all of the ingredients on the label, but, of course, I had zero interest in that.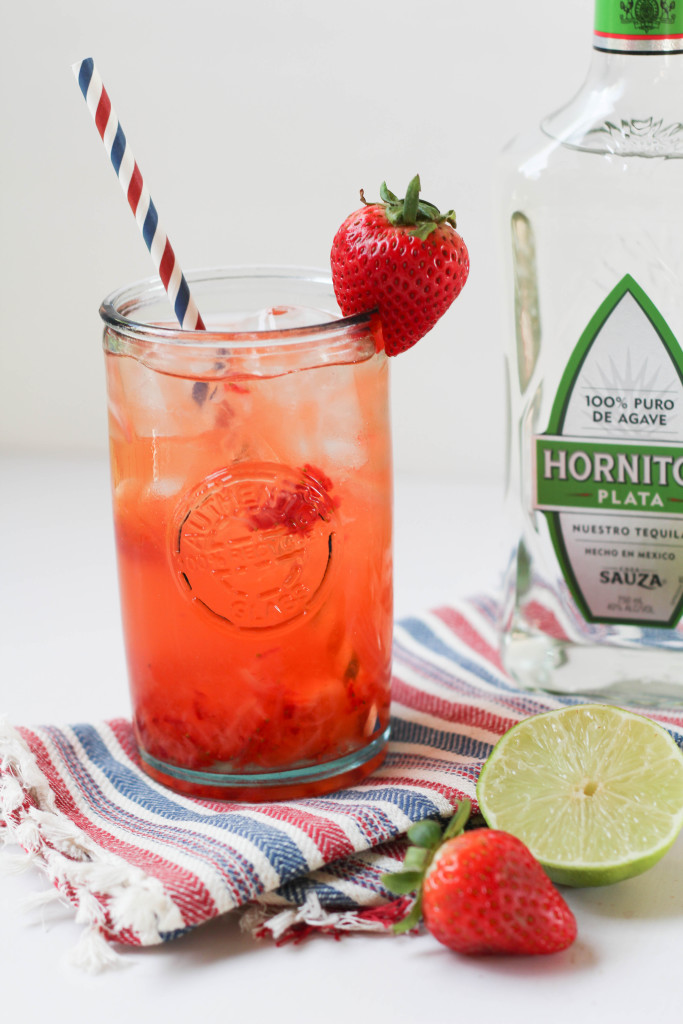 I tried it. It was good. I was sold. I'm uncomplicated. (And I like sugar. Sue me).
But for all of you crazy health people, this cocktail's for you. And it tastes good too, so there's that.
The recipe is for a single cocktail, but you could easily make a batch in advance so you're not stuck in the kitchen playing bartender all night if you're having people over.
Here's what you'll need to make your own:
1.5 shots lime juice
2 shots water
1-2 shots of tequila (depending on the level of tipsy you're aiming for 😉
.5 shot of agave nectar
About 3 Strawberries (depending on size and how much strawberry flavor you want. I went for the big and juicy ones)
Ice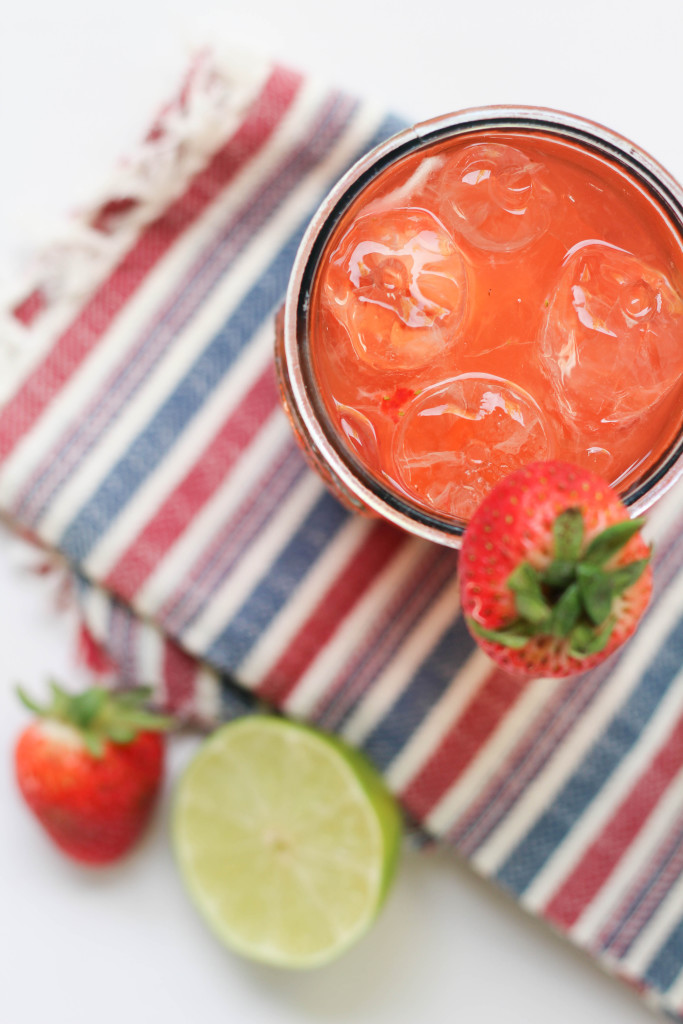 Combine your water and strawberries into a shaker.
Muddle the strawberries using a muddler or the back of a spoon, if you don't have one. (I bought this one. It makes muddling so much easier, especially if you are working with tough fruit!)
Add your lime juice, tequila, agave nectar, and ice.
Shake.
Strain into a glass filled with ice. Garnish with a strawberry, a lime slice, or both!
Enjoy!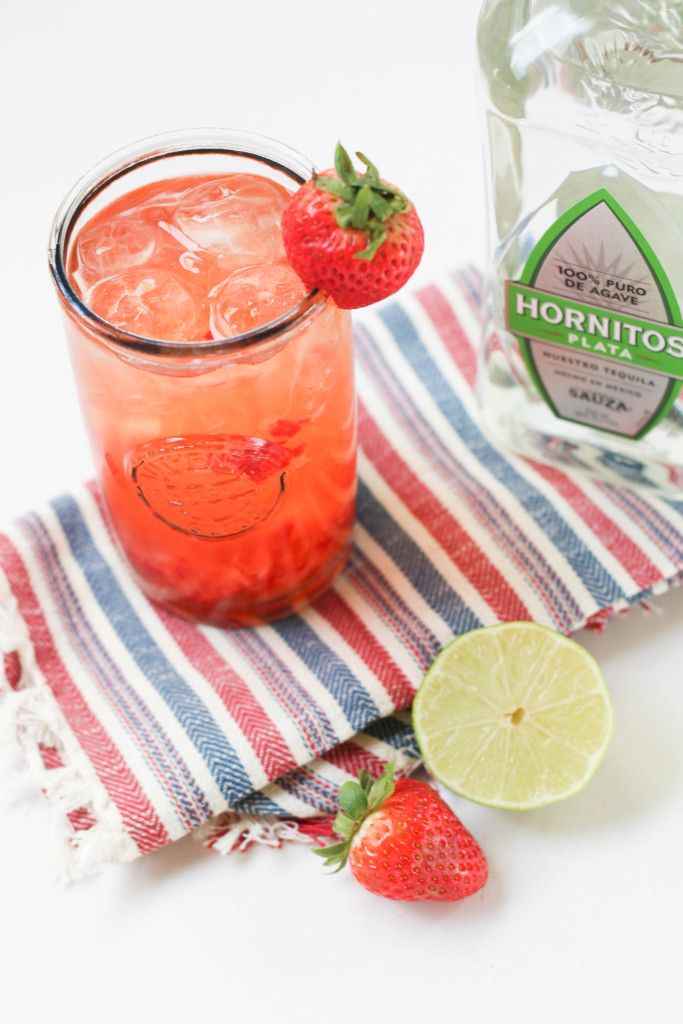 Try subbing out the strawberries for fresh raspberries, blackberries, peaches, or blueberries too.
These healthy strawberry margaritas are so easy to throw together and the perfect cocktail to quench your thirst this summer too!
Disclosure
Sponsored posts or gifted items will be fully disclosed, and any thoughts and opinions shared are always honest and my own. Some posts contain contextual affiliate links, from which I may receive a commission on sales should you use them to make a purchase. No matter what, everything you see on Let's Mingle is something I genuinely like and recommend.