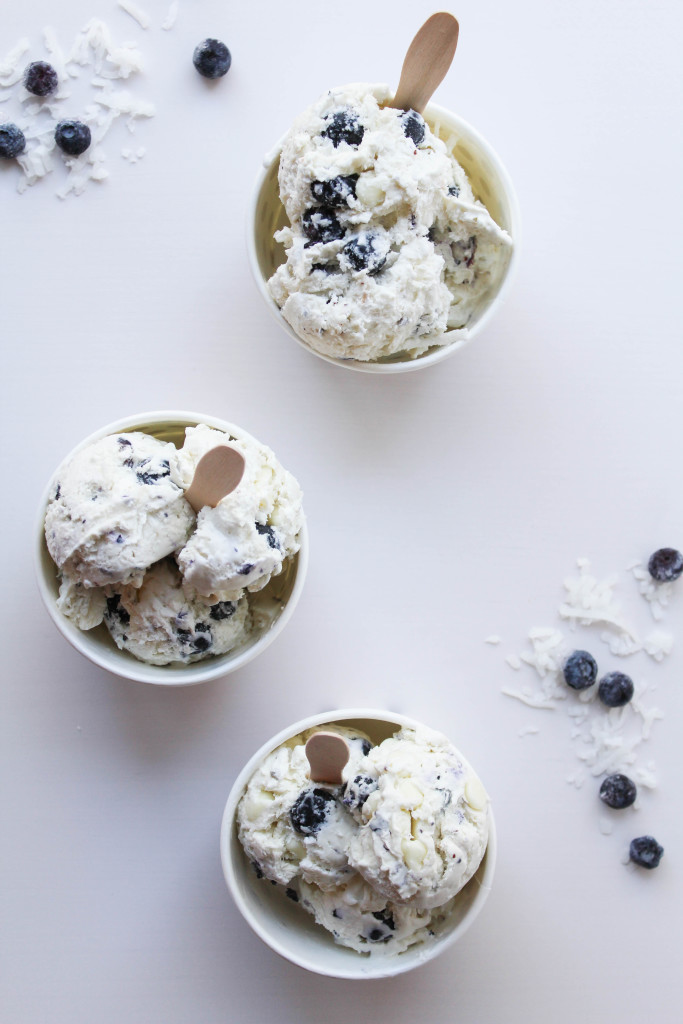 Are you guys ready for the easiest ice cream recipe ever?
No, really. This stuff is a cinch to make.
No ice cream maker…? No problem.
Don't want to sit over the stove or wait for things to chill for hours in the fridge before freezing? Again, no worries here.
This blueberry ice cream is a breeze to make and only takes about 10 or 15 minutes. You can't mess it up and the results are beyond yummy.
People will think you slaved over it for hours and you'll keep the little secret to yourself that in reality it only took you minutes. (That's my kinda ice cream recipe).
Not only does this ice cream have fresh blueberries in every bite, but I also added in coconut flakes and white chocolate chips to take it to a whole other level.
I should have named this stuff blueberry bliss…because that's definitely how you'll be feeling when you eat it.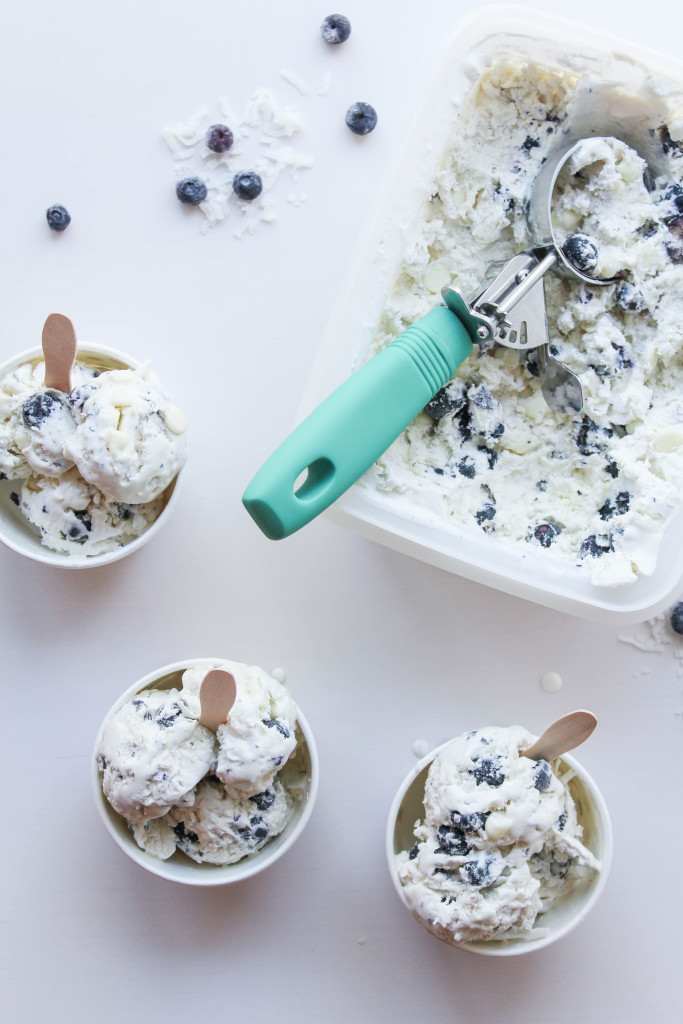 Ready for the recipe?
Here's what you'll need to make your own:
1 pint of heavy whipping cream
1 14 oz. can of sweetened condensed milk
2/3 cup of white chocolate chips
2/3 cup shredded coconut flakes
1 1/2 cups fresh blueberries
And, no, I didn't leave anything out. That is really all you need to create this heavenly treat. Crazy, right?!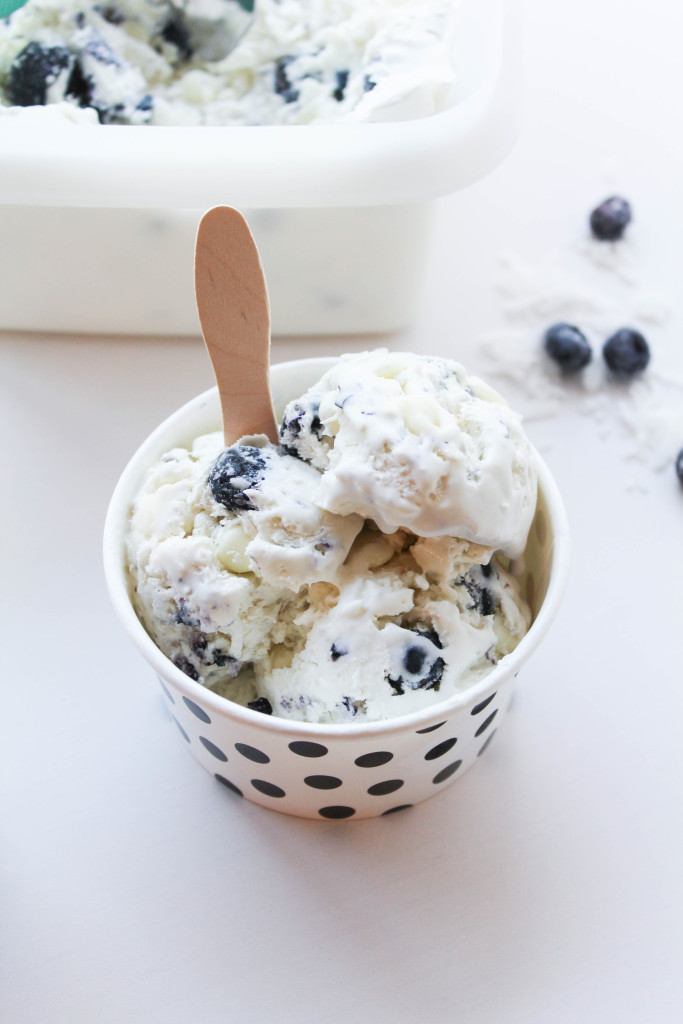 First, pour your heavy whipping cream into a bowl.
Using a hand mixer, whip until thick and heavy peaks have formed.
Pour the can of condensed milk into the whipping cream mixture.
Using your mixer again, mix until the combination if completely combined and thick.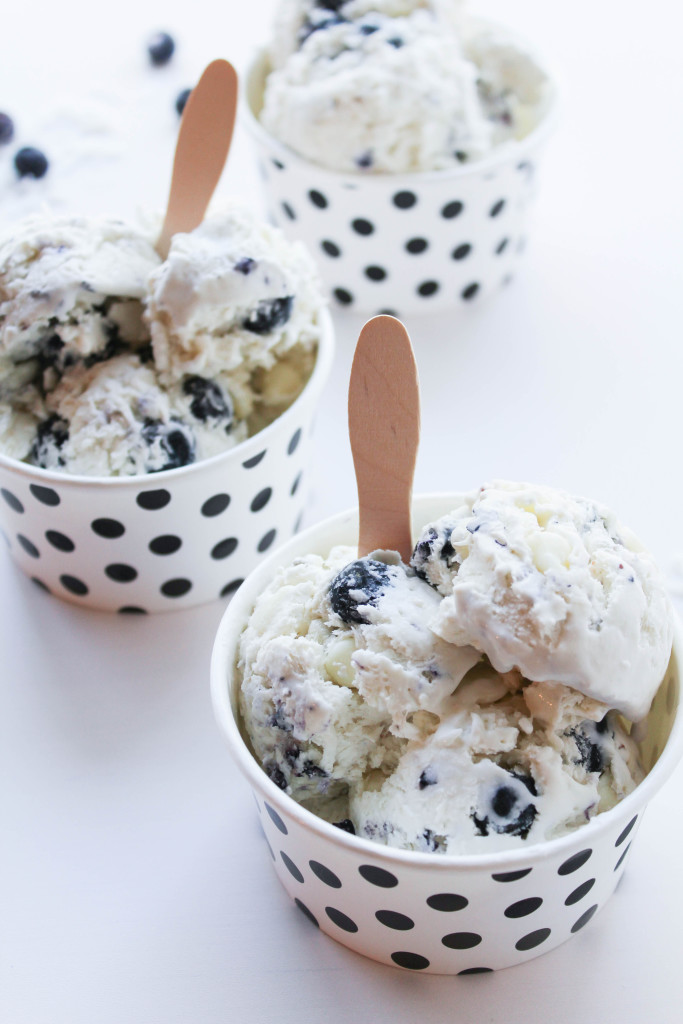 Add your chocolate chips, coconut, and whole blueberries into the mix. (If you want more of a blueberry flavor throughout the ice cream, use frozen blueberries that have thawed. They will be juicier!)
Mix until combined.
Pour into a freezable container, cover, and freeze overnight.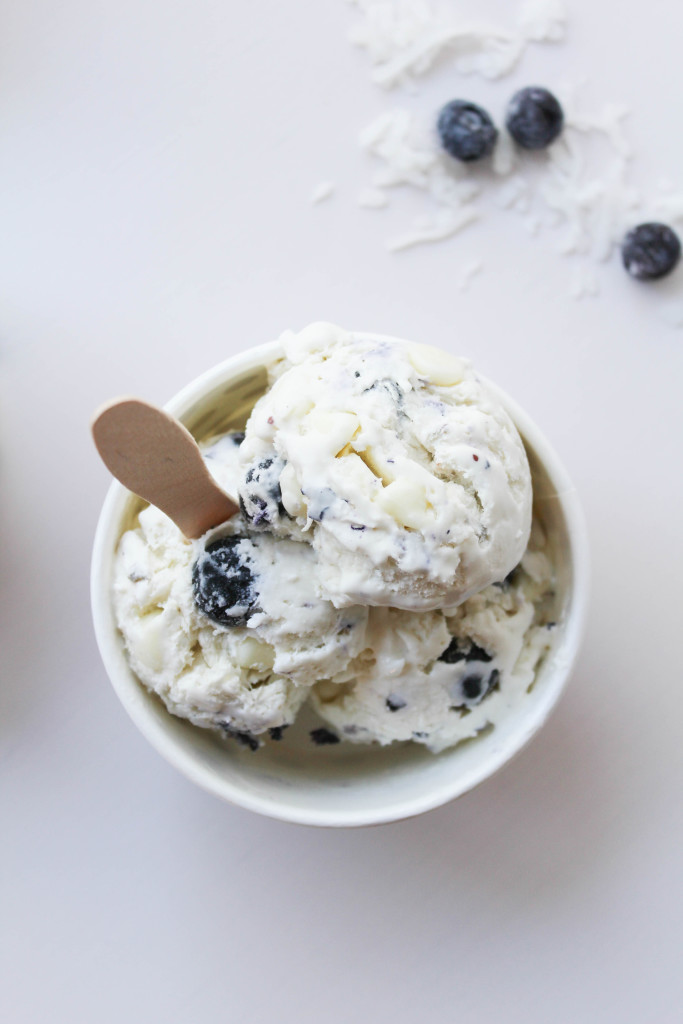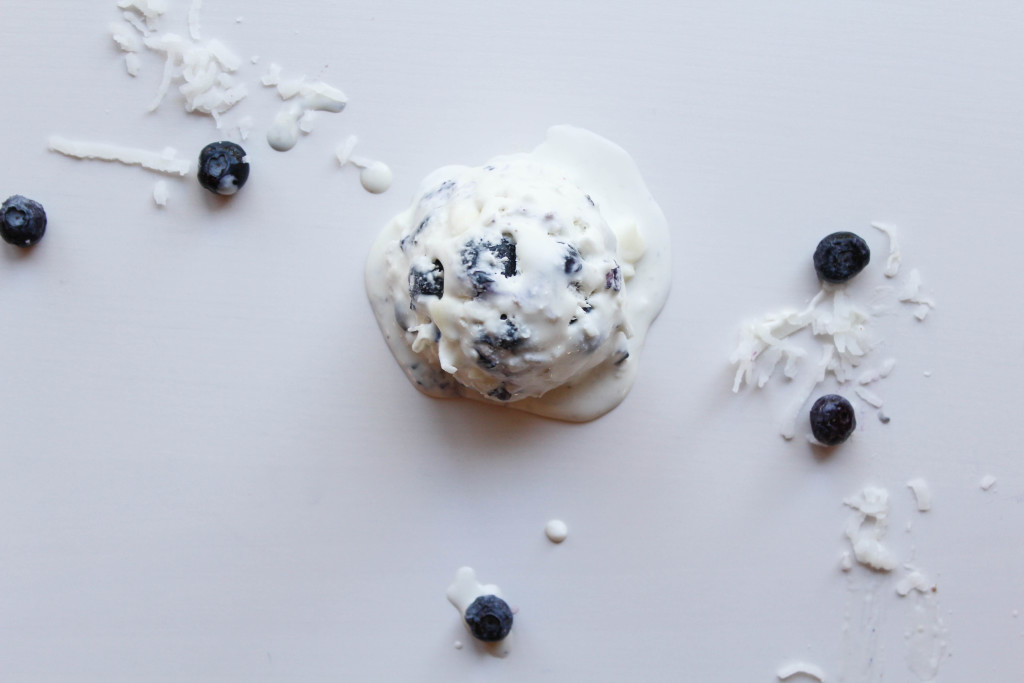 I told you guys this blueberry ice cream was easy!
Now all you have to do is sit back, scoop up, and enjoy.
Don't blame me when this stuff runs out. At least it's easy enough to whip up another batch.
Happy eating!
Disclosure
Sponsored posts or gifted items will be fully disclosed, and any thoughts and opinions shared are always honest and my own. Some posts contain contextual affiliate links, from which I may receive a commission on sales should you use them to make a purchase. No matter what, everything you see on Let's Mingle is something I genuinely like and recommend.