Mini Cake Banner Printable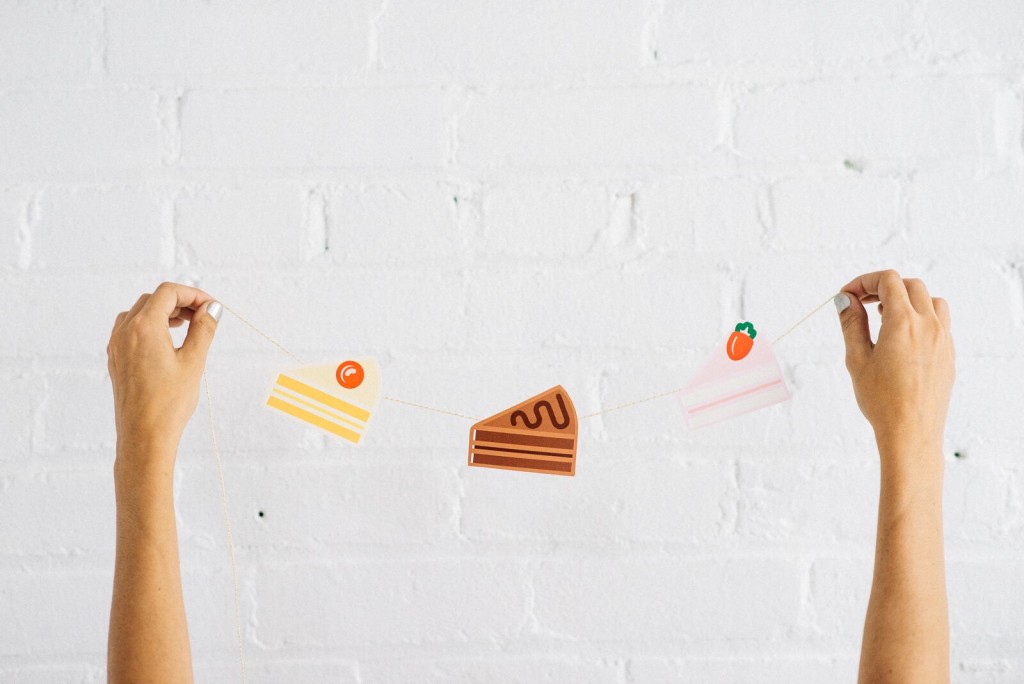 I definitely don't need an excuse to celebrate around here.
Hello…my entire blog is based on entertaining, but this week is a special one.
It officially marks Let's Mingle's 1/2 birthday!
6 months of posting all things confetti, cake, and entertaining related!
A bit of a stretch for a celebratory post, yeah probably, but it's still a fun reason to party, and honestly, blogging is hard work, so why not celebrate?
It's especially hard when you still work a regular job and blog on the side. So a huge shout out to all of the other bloggers holding down a 9-5 and still finding time in your lives for blogging and sharing what you love with your readers!
But let's get back to the good stuff.
What good is a party without cake…? If you ask me, it's not. (Then again, I consider cake to be a regular breakfast staple, so maybe I'm not the best person to ask).
If you don't have any cake to serve, I've got the next best thing, if not better.
A mini cake banner printable!
Besides the cuteness factor of this little guy (which is off the charts) there are SO many other perfectly good reasons to use it at your next party!
Besides the banner being extremely easy to make, it's also free. So there's that. But, it's perfect for a number of different everyday celebrations too! Or just perfect for the cake lover in your life too. 😉
Here's what you'll need to make your own:
Printable cake banner file (download it here)
Scissors
Ribbon, twine, or string
Tape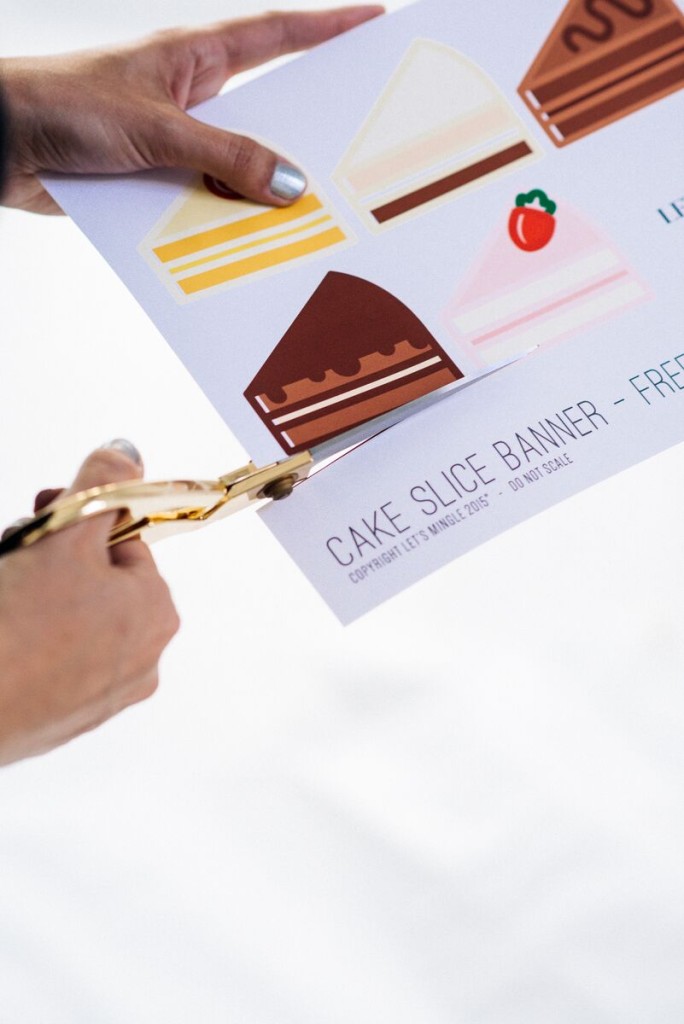 First, print out the banner file and cut out the individual pieces of cake. (They are so adorable. I can't even choose a favorite).
Cut your ribbon in the length that you'll need for your banner.
Measure the distance you want between each slice of cake and simply tape the ribbon to the back of each slice, ensuring that the slices are the same distance apart.
(If you tape your cake slices closer to the tops it will limit the amount of flipping and twisting each piece wants to do!)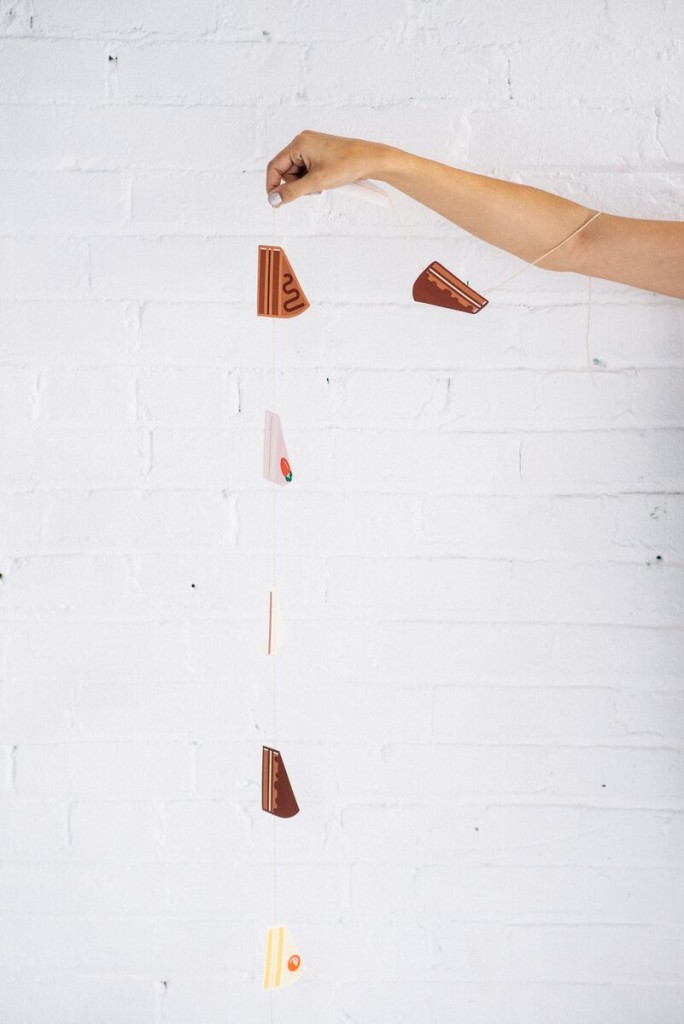 Then all you need to do is hang your finished banner!
The possibilities for this mini cake banner printable are endless. Use it to decorate a first birthday high chair, a cake table, a wrapped birthday gift, or use it year round for decor in your office, which I just might be tempted to do!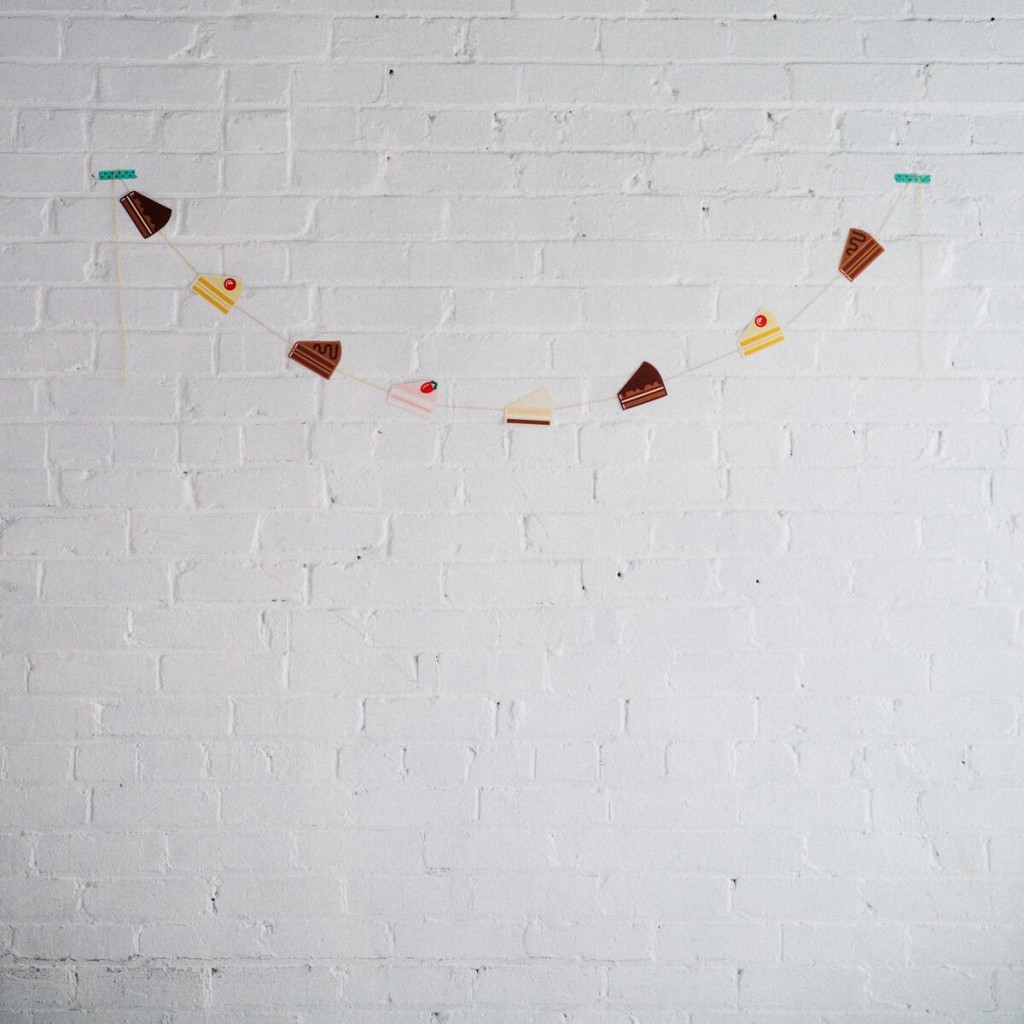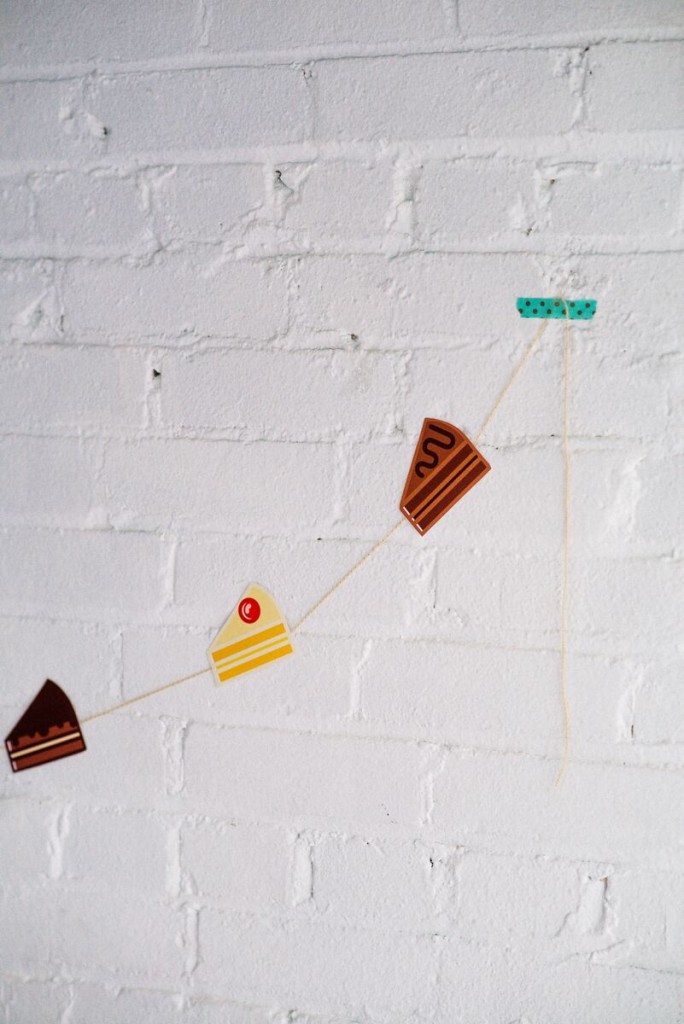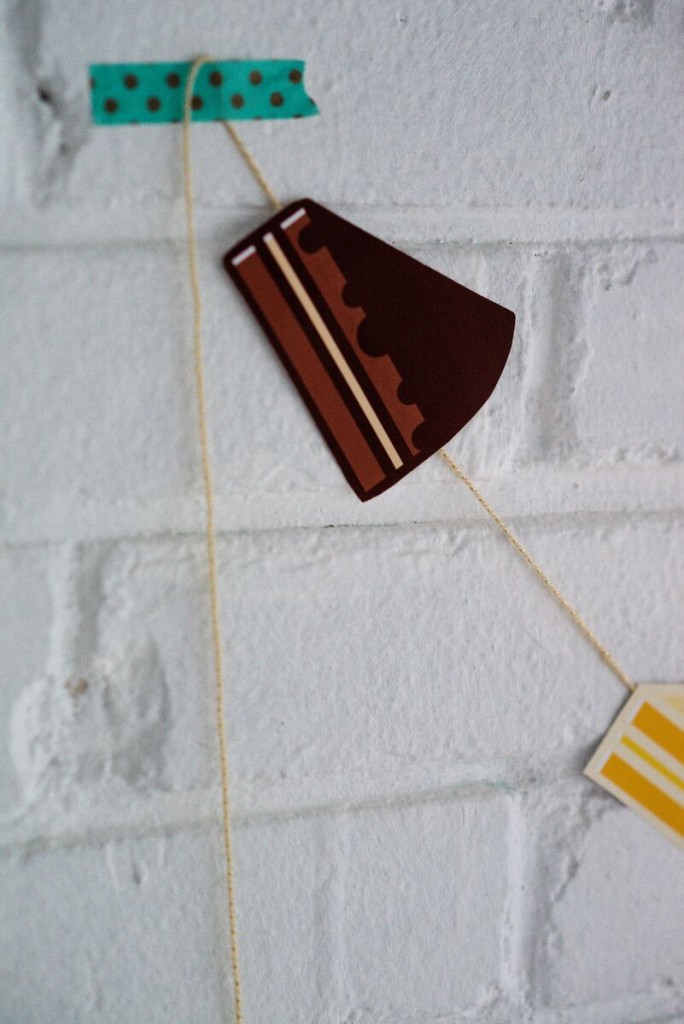 Either way, these little slices of cake are sure to sweeten up your next party!
Photography by Haley Nord Photography
Disclosure
Sponsored posts or gifted items will be fully disclosed, and any thoughts and opinions shared are always honest and my own. Some posts contain contextual affiliate links, from which I may receive a commission on sales should you use them to make a purchase. No matter what, everything you see on Let's Mingle is something I genuinely like and recommend.