Strawberry Shortcake Layer Cake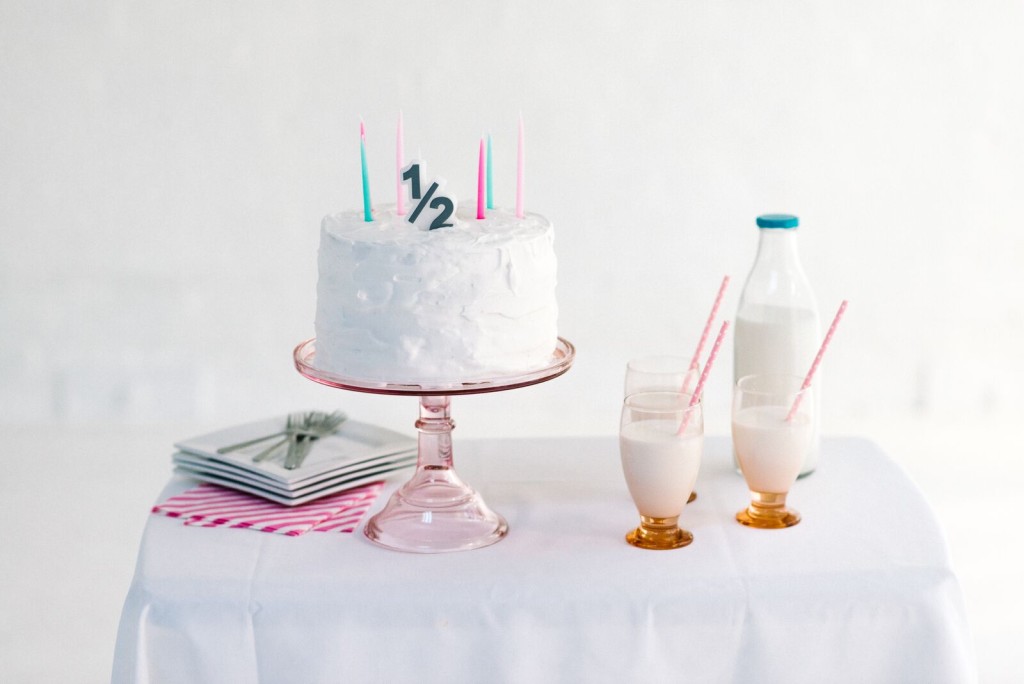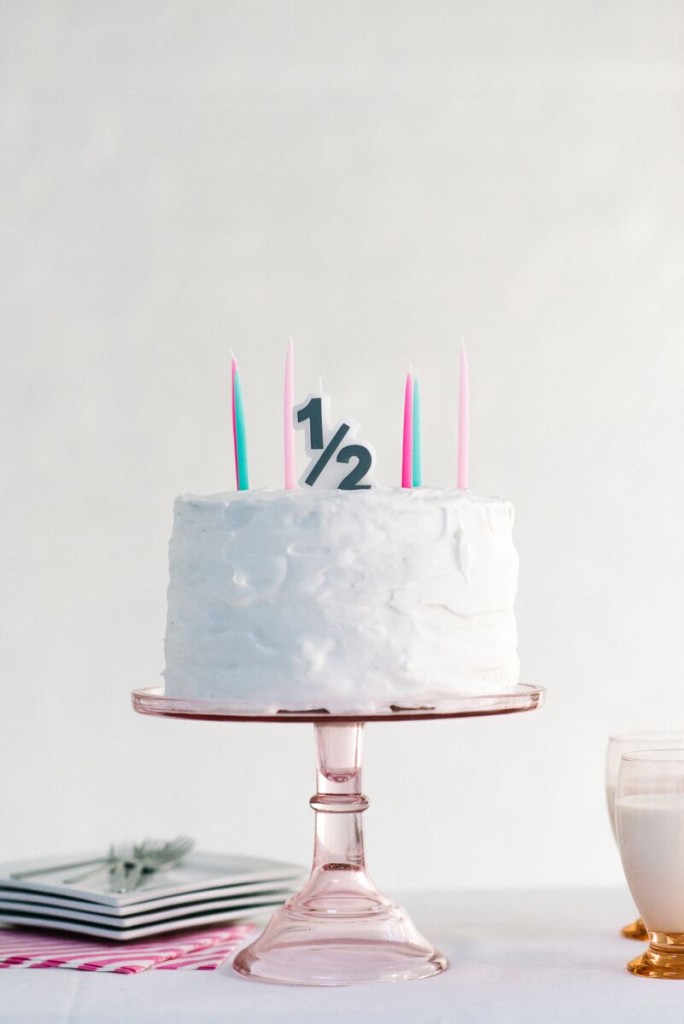 It's definitely not a birthday without cake and there was no way I was going to let the blog's 1/2 birthday slip by without whipping up a little something sweet!
But, with a birthday falling during the middle of the week, I opted for a bit of a short cut, instead of trying to make everything from scratch.
Yes, it's nice to be able to say you made a cake from scratch now and then, but in reality, sometimes a box cake needs to come into play to save time and your sanity. Sandra Lee has this whole semi-homemade thing down, so why not?
Since we are smack dab in the middle of strawberry season right now, I wanted to create a fun cake that incorporated the yummy berries but didn't want to make traditional strawberry shortcake….so instead, I made a layer cake incorporating the same flavors…
Strawberry Shortcake Layer Cake!
Fresh strawberries layered between alternating strawberry and vanilla cake layers and topped with whipped cream. Sign me up!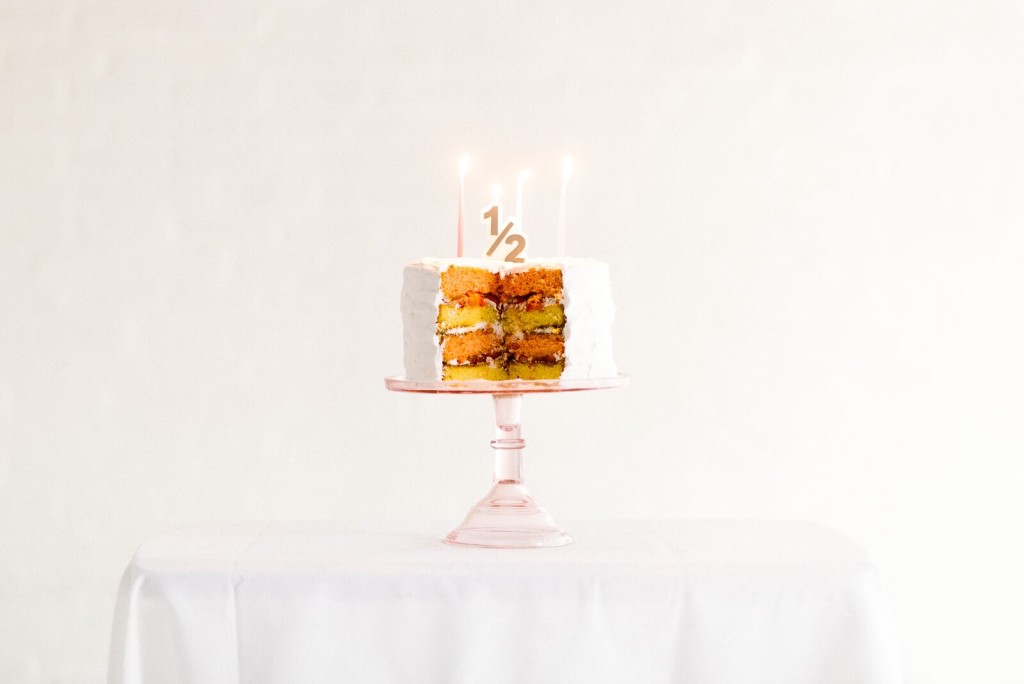 It's actually really easy to make, especially since I cheated in the ingredient department, and using whipped cream as the frosting keeps the cake light, not too sweet, and easy to spread too!
Here's what you'll need to make your own:
1 box of vanilla cake mix
Ingredients needed on back of vanilla cake mix box
1 3 oz. package of vanilla pudding mix
1 box of strawberry cake mix
Ingredients needed on back of strawberry cake mix box
1 3 oz. box of strawberry pudding mix
1 carton of fresh strawberries
2 tablespoons of sugar
2 1/2 tubs of whipped cream (I used the frozen kind and just let them thaw out in the fridge before using)
Cut up your fresh strawberries into slices and place in a bowl.
Add 2 tablespoons of sugar to the sliced strawberries and mix well.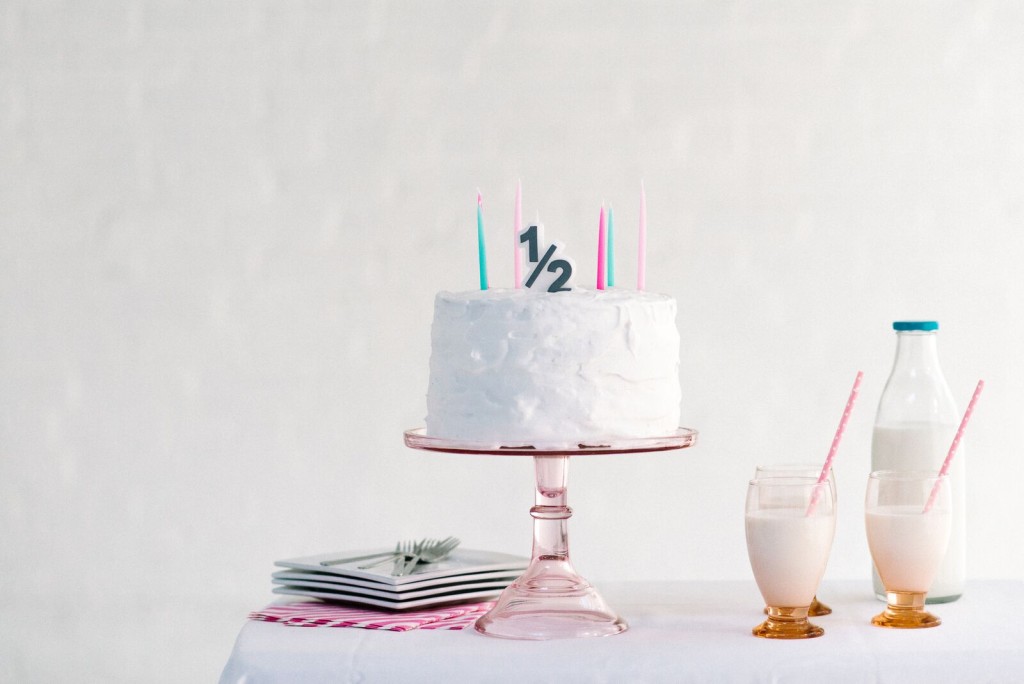 Cover and place in the refrigerator. (I allowed mine to sit overnight to get really juicy, but you don't have to wait that long).
Next mix up your vanilla cake mix, according to the directions on the back of the box. Before mixing, add in the vanilla pudding mix.
Once completely mixed, spray two different 9-inch round cake pans with non-stick cooking spray. Divide up and separate your cake batter between the two pans. (Your cake mix should make about 4 cups of batter, so put two cups of batter into each pan).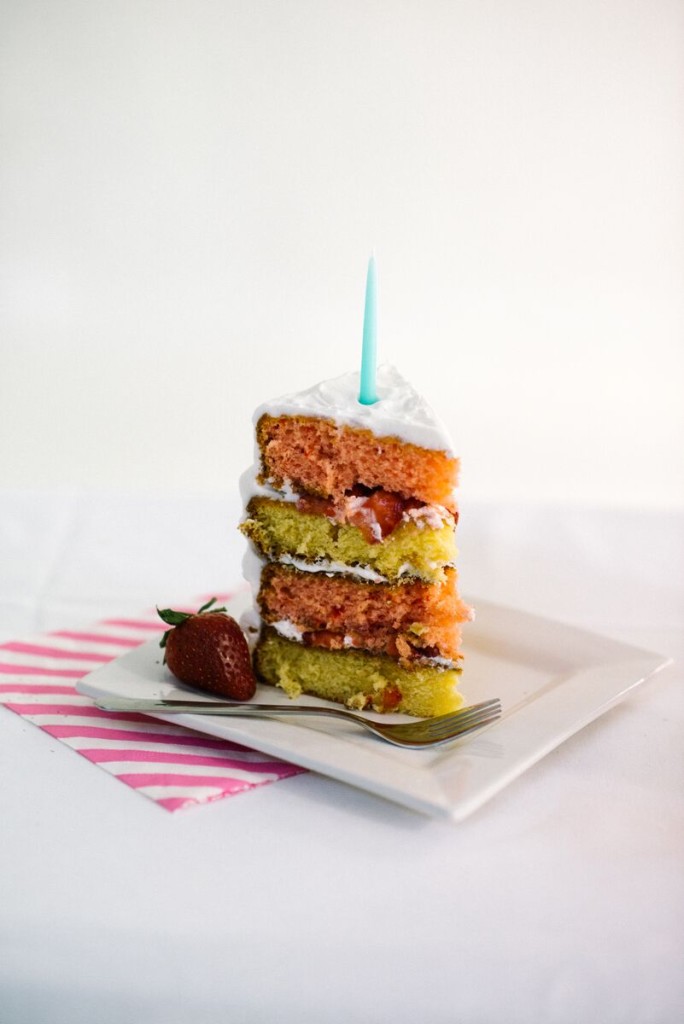 Bake according to directions on the back of the box.
Once done, allow to cool in pans and then remove cakes and place on a cooling rack.
While the vanilla cakes cool, repeat the same process with the strawberry cake mix.
After your cakes have cooled, it's time to stack them!
Place your bottom cake layer (vanilla or strawberry, your choice) onto your cake plate. Frost the top and sides of the cake layer with whipped cream, using a spatula. Don't worry about getting the sides completely perfect just yet, you'll be able to smooth out the entire cake when finished stacking.
Once frosted, place a thin layer of the sliced strawberries that you cut up earlier onto the top of your first cake layer.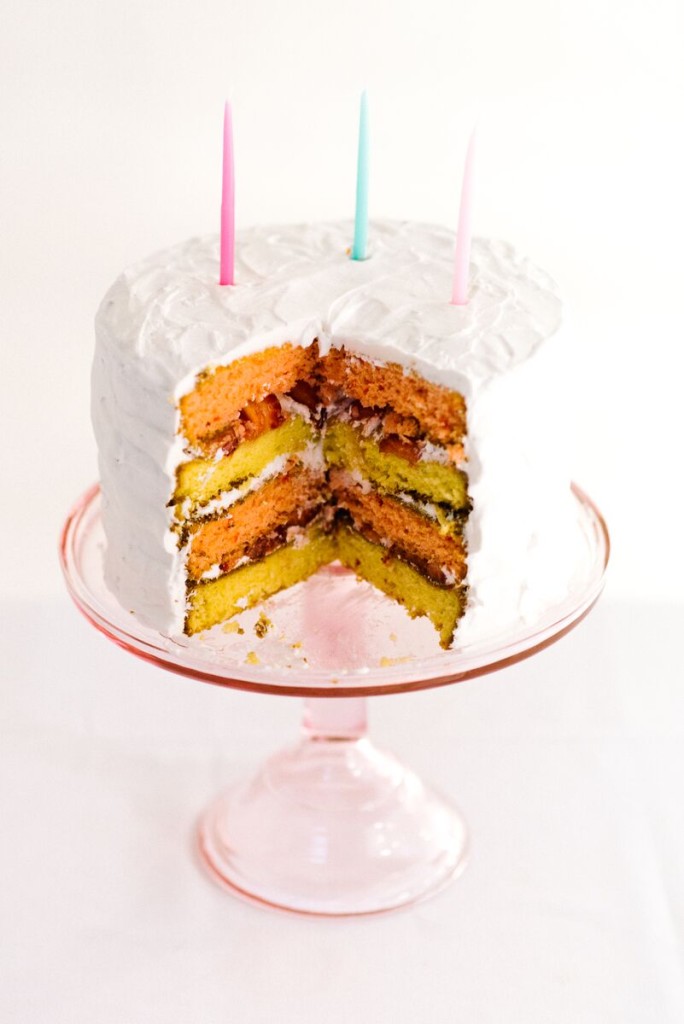 Next, place another cake layer on top of the first one, alternating between the flavors (if you started with vanilla, use strawberry next and vice versa) and repeat the frosting process, making sure to cover the sides and fill in the little gap between the layers.
You'll want to reserve the remaining strawberries for the last layer of cake, so once the second layer has been frosted, stack the third layer on top and frost again. You'll be a frosting master after you're done!
Once the third layer have been covered in whipped cream, place the final layer of strawberries on top.
Next, place the last layer of cake on top of your strawberry layer and frost.
Once completely frosted, smooth out the top layer and the sides with your spatula. Fill in any bare spots or gaps as needed with more whipped cream.
Top with candles, fresh strawberries, or a fun cake topper (Like that 1/2 birthday candle that I picked up at Target) and enjoy!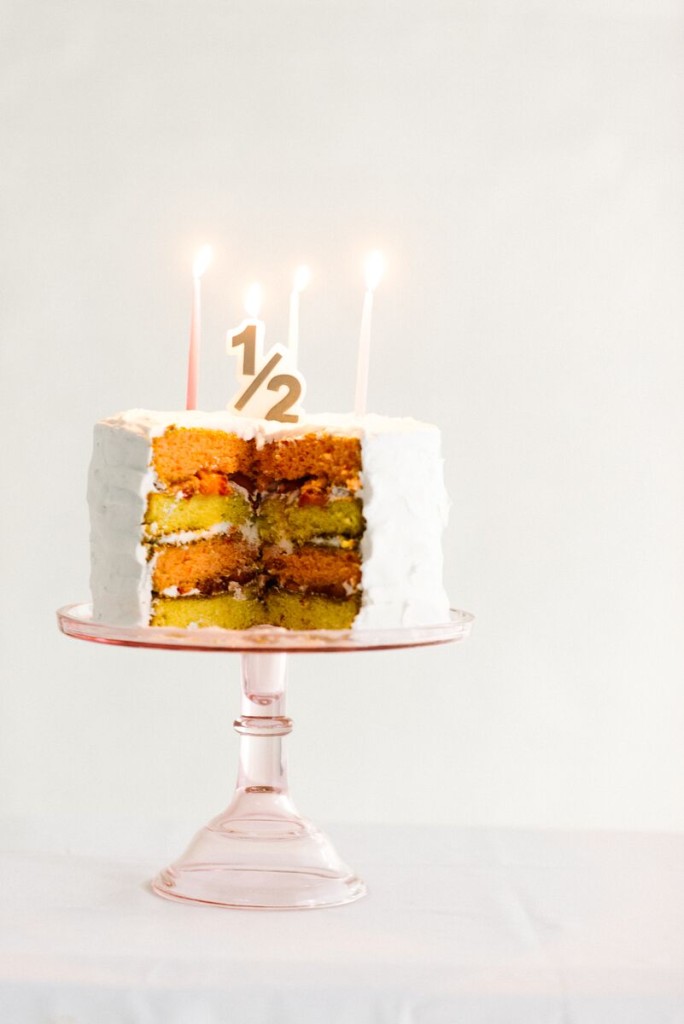 If you can't eat the whole strawberry shortcake layer cake in one sitting, which I hope is the case, cover and store in the fridge.
Photography by Haley Nord Photography
Disclosure
Sponsored posts or gifted items will be fully disclosed, and any thoughts and opinions shared are always honest and my own. Some posts contain contextual affiliate links, from which I may receive a commission on sales should you use them to make a purchase. No matter what, everything you see on Let's Mingle is something I genuinely like and recommend.