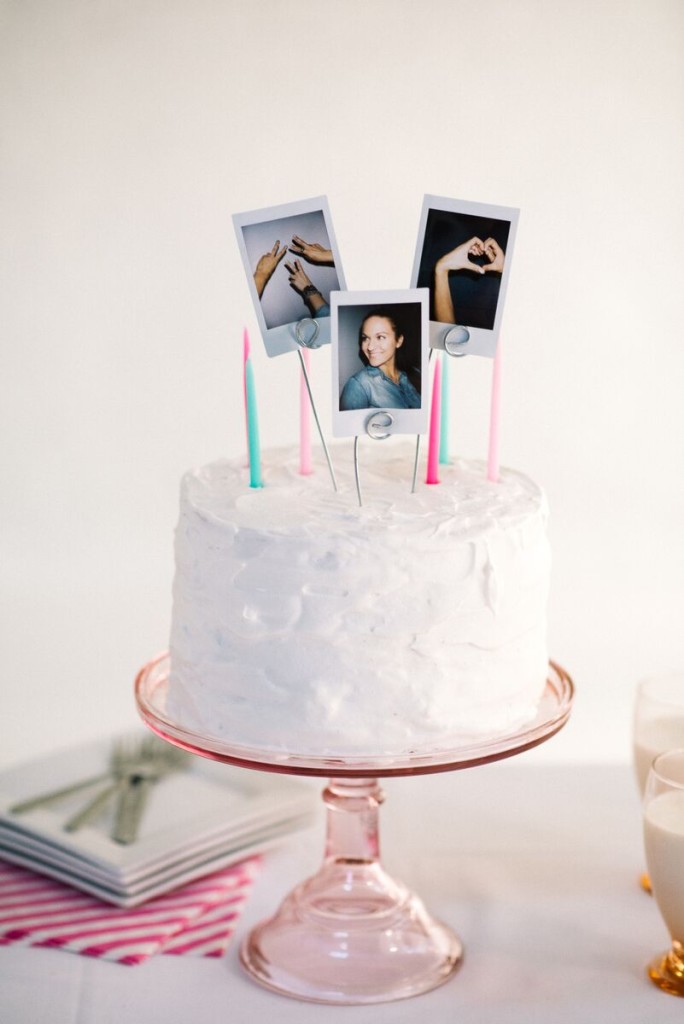 Remember one post back, when I mentioned topping this cake with a fun cake topper?
Did you really think I'd leave you guys hanging without a cake topper project…? Absolutely not. Duh.
I'm sure most of you happen to have a polaroid camera hanging around. They were all the rage a few years back and they're not going anywhere anytime soon! (Have you seen the new wide camera?! Love!)
I've seen SO many awesome ways to incorporate polaroid pictures into everyday life and I've been kind of obsessed with celebrating the infamous polaroid in my own way…which would have to tie into a party, of course.
So I combined one of my favorite things (dessert) with polaroids…and this baby was born…a DIY polaroid cake topper!
They are beyond easy to make and take no time at all. (I'm all about an easy project).
Plus, you can still keep your polaroid pictures to use for something else after the topper. These are double duty polaroids, people!
The other great thing about these toppers…? You can use them for ANY type of event. Just change out the pictures to suit the theme and you're all set!
Ready to make em'?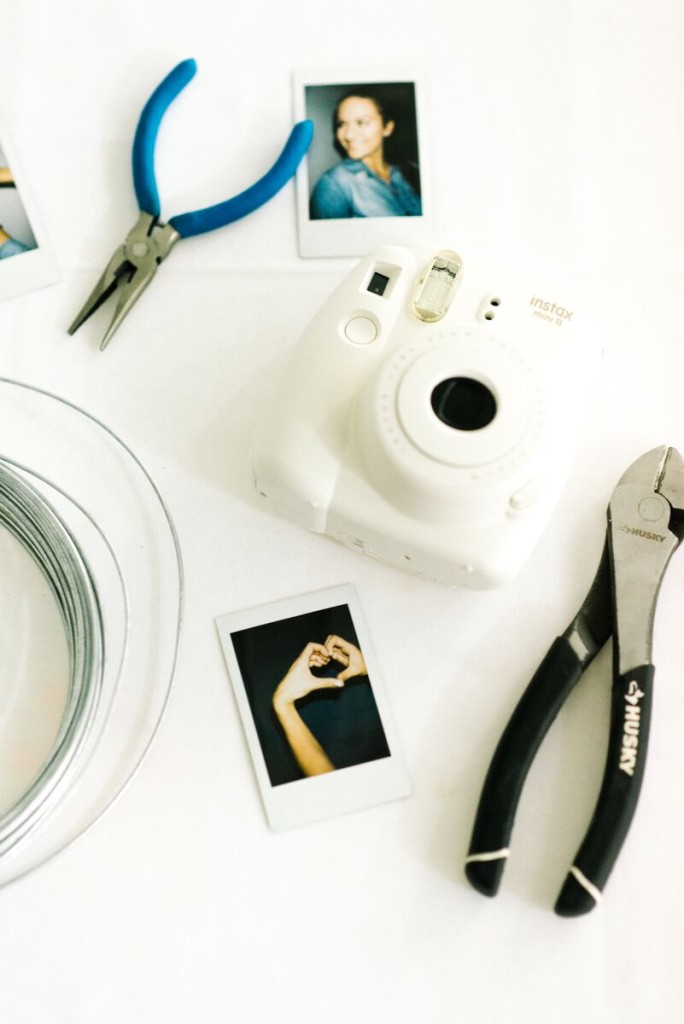 Here's what you'll need to make your own:
16 Gauge Wire (mine was in a roll)
Needle-nose Pliers
Wire Clippers
Polaroid Pictures
Using your wire clippers, cut a piece of wire a little longer than needed to stick into your cake.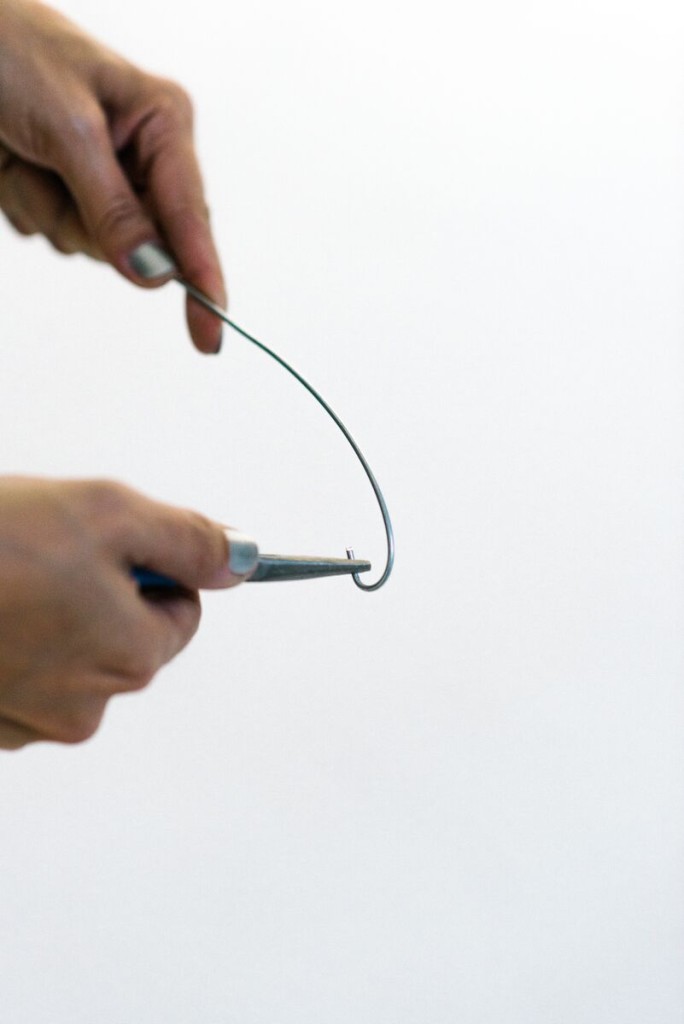 Using your needle-nose pliers, begin bending the wire into a circular shape at one end. You want to continue twisting the wire until you've formed a "curly cue" shape at the end.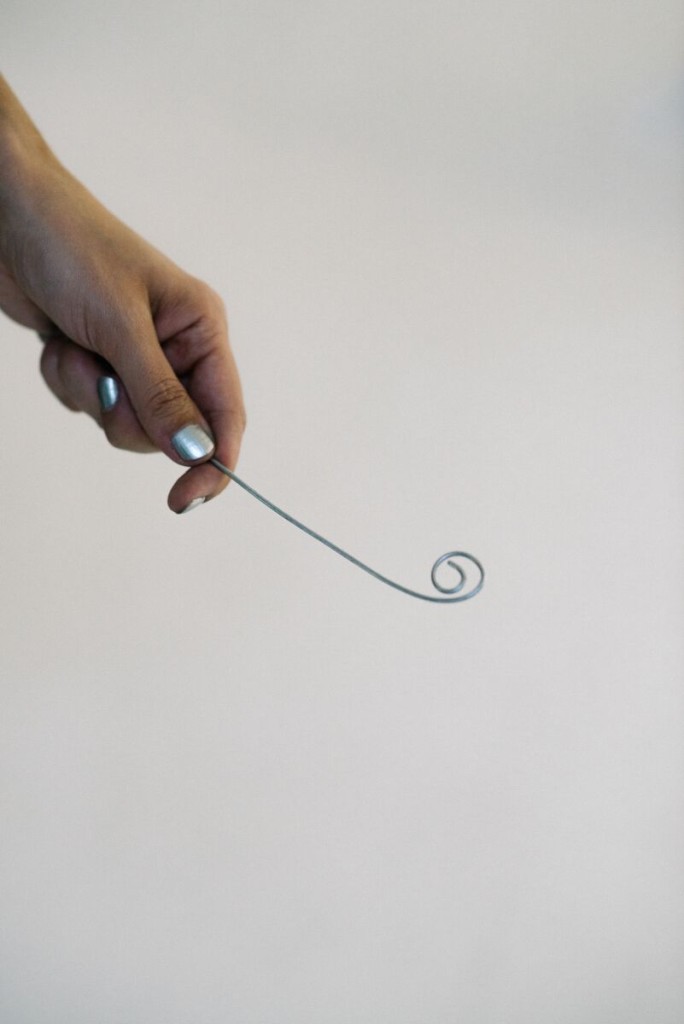 Once you have the curl complete, use your pliers again to pull the center out a little bit so that a polaroid picture can securely fit into the center of the holder.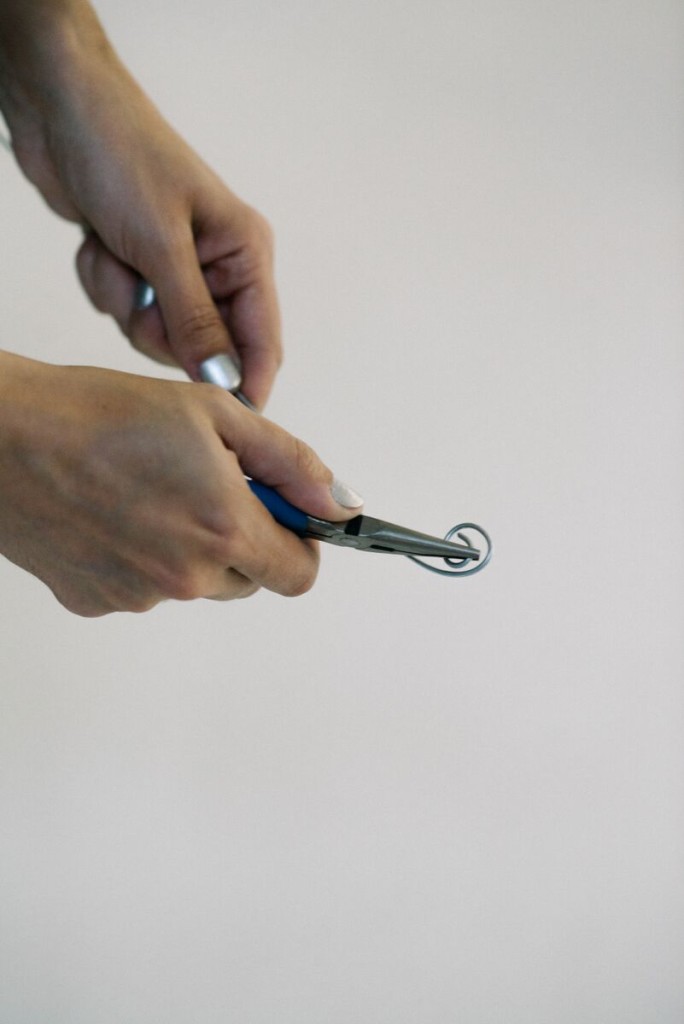 If your wire come in a roll, like mine did, it will be a little bent out of shape and slightly curled. Using your hands, mold the length of the wire (under your curl) back into a straight line.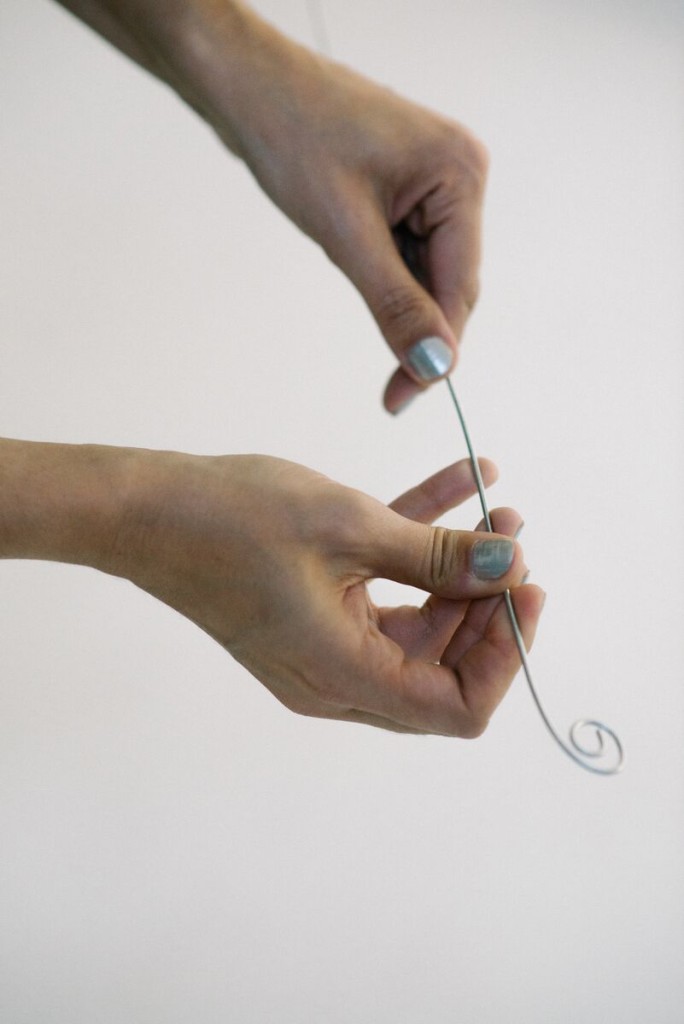 Then all you have to do is place your polaroid picture into the holder and voila! Your polaroid cake topper is complete!
(If you find that the holder is still too long for your cake, just clip the ends with your wire clippers).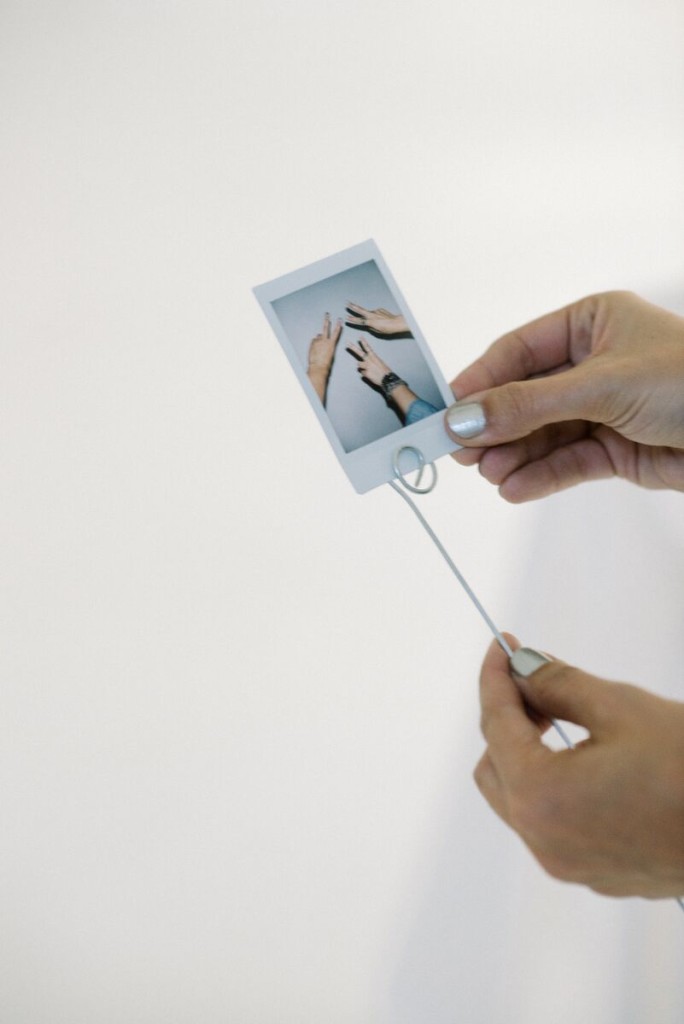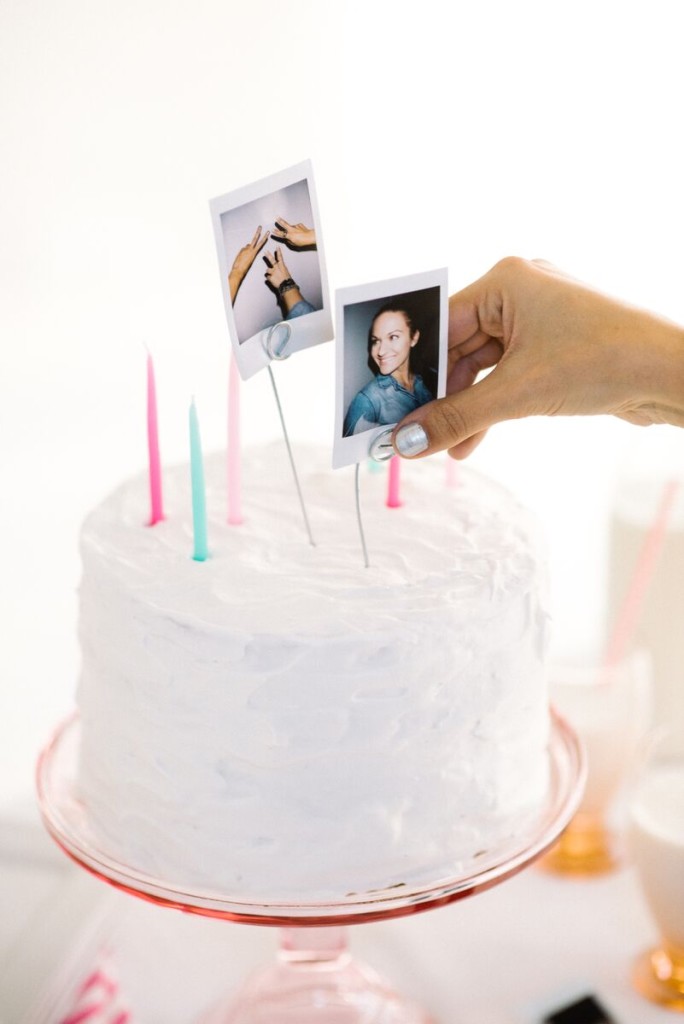 Create one topper for a small cake or a cupcake or create a trio, like I did, for a larger cake!
This DIY polaroid cake topper is so easy to do and gives a cake such a fun vibe! (Is that possible with a cake…? I think so).
Photography by Haley Nord Photography
Disclosure
Sponsored posts or gifted items will be fully disclosed, and any thoughts and opinions shared are always honest and my own. Some posts contain contextual affiliate links, from which I may receive a commission on sales should you use them to make a purchase. No matter what, everything you see on Let's Mingle is something I genuinely like and recommend.