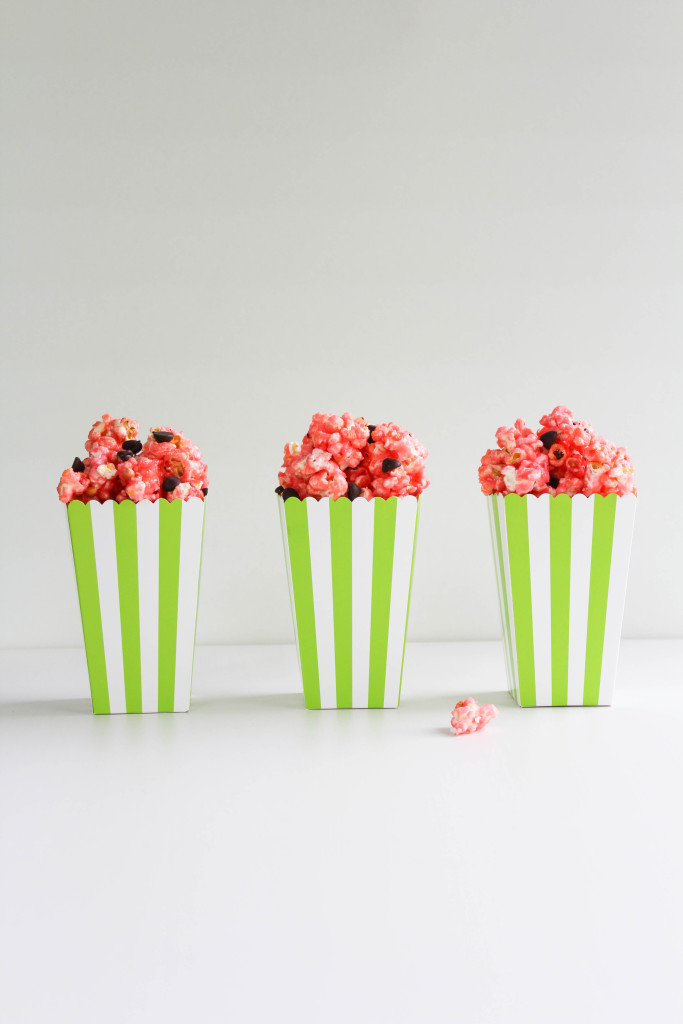 I hope you all had an awesome weekend! It's Monday, and I feel like Monday's are always pretty terrible.
Back to work and another full week ahead. And not to mention that we just started AUGUST! Where has this Summer gone?!
I usually try to keep a to-do list of holiday or seasonally appropriate activities and events to do/go to. (Do any of you guys do this too?) I feel like, as I get older, that it's the only way for me to really make time to enjoy things throughout the year and force me to sit down and appreciate each holiday/season. Especially being a blogger, I spend a lot of time pre-planning out ideas and posts for holidays that haven't happened yet. It's great for helping me maintain my sanity and stay organized, but it also doesn't really give me the opportunity to take in all of the fun either. And this summer I haven't accomplished much of anything on my list! I bought a paddle board and I haven't even taken it out of the box. 🙁 Please tell me I'm not alone here…I had really good intentions.
Oh, well. I have another 30 days to live it up and make this Summer count (I still need to get a snow cone too!) before the pumpkin spice latte takes over and I start thinking about Halloween (one of my very favorites!)
But, back to today. It's August 3rd….which means…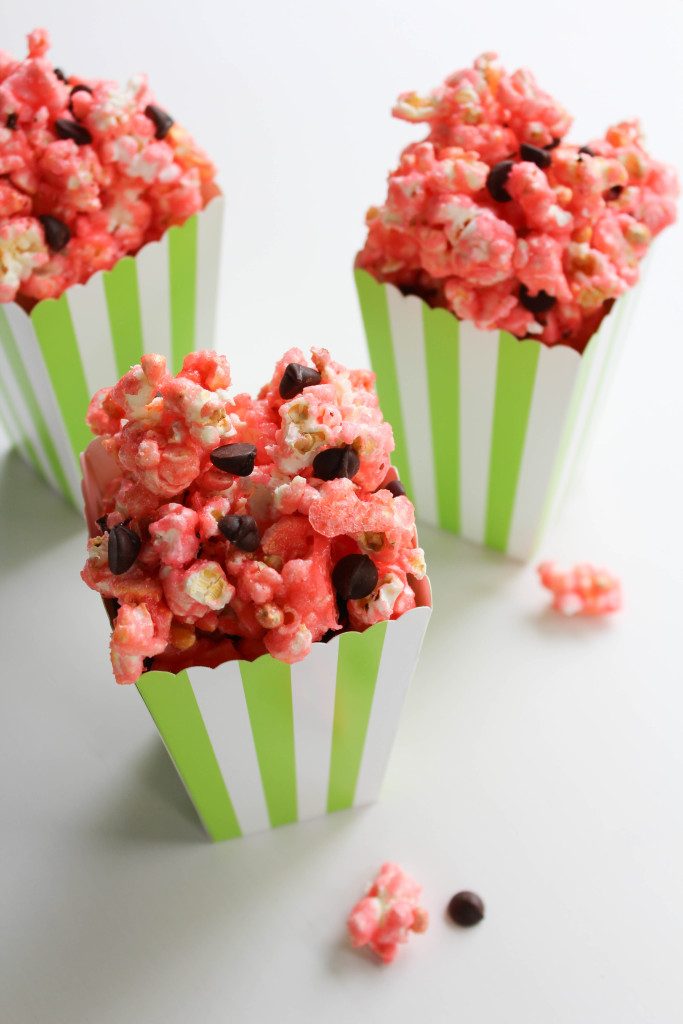 Today is national watermelon day!
Hoping to make the last month of summer just a little bit sweeter, I'm sharing a fun watermelon popcorn recipe with you!
Watermelon popcorn, chocolate chip "seeds" and a whole lotta yum!
This stuff tastes just like watermelon Jolly Rancher candy popcorn! It's so yummy, perfect for the kiddos, and I made it in about 30 minutes. SO easy!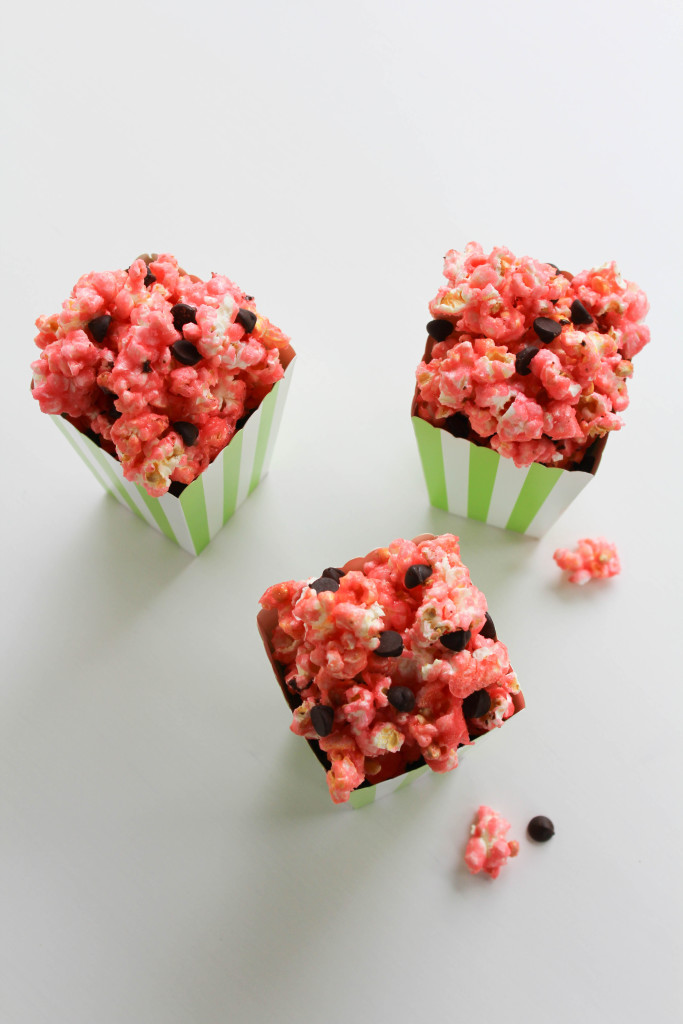 Here's what you'll need to make you own:
1 Bag of Popped Microwave Popcorn
3 Tbsp. Light Corn Syrup
1/4 Cup Butter
Box of Watermelon Jello Mix (3 oz. box)
1/2 Cup Sugar
1/4- 1/2 Cup Chocolate Chips (depending on how many you want in the mix!)
6 Drops of Red Food Coloring
First up, pre-heat your oven to 300 degrees.
While that is warming up, combine your butter and corn syrup in a saucepan and heat over medium heat.
Once the butter has completely melted, add the jello powdered mix, the sugar, and your food coloring. Mix well. (You can omit the food coloring from your popcorn, if you want, but I added it to give the watermelon popcorn a bit more of that bright watermelon color).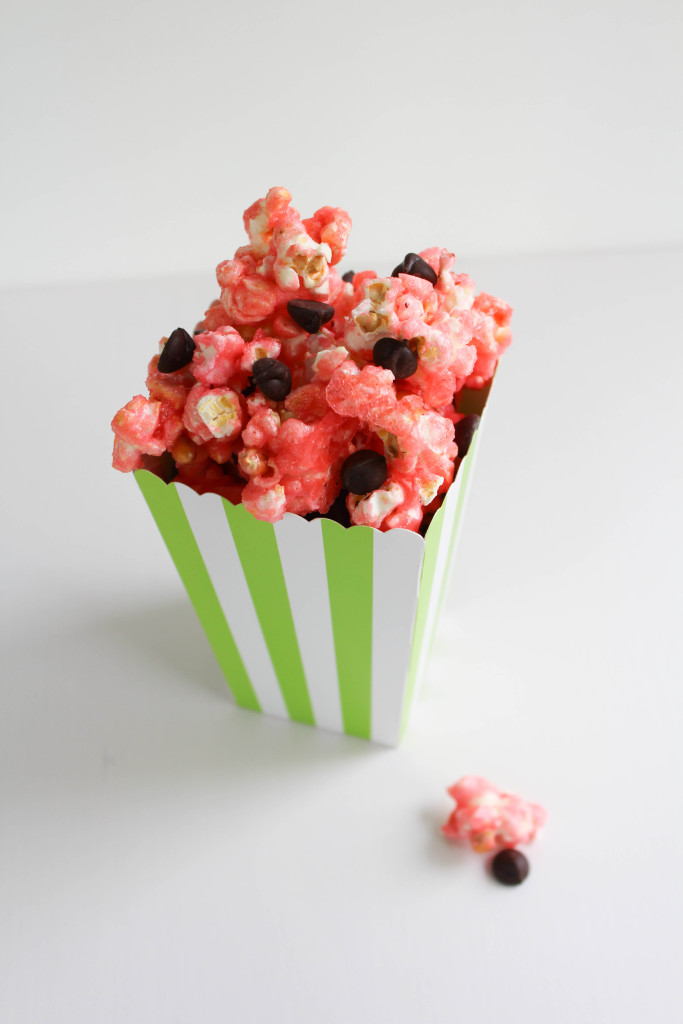 Bring the mixture to a boil, then turn the heat down slightly and allow to simmer for about 2 minutes.
Once the mixture has simmered, pour it over your popped popcorn in a large bowl and mix well, completely coating the popcorn.
Cover a baking sheet with parchment paper, then pour the coated popcorn onto the baking sheet.
Use you spoon to smooth it out into one layer, then pop into the over and bake for 10 minutes.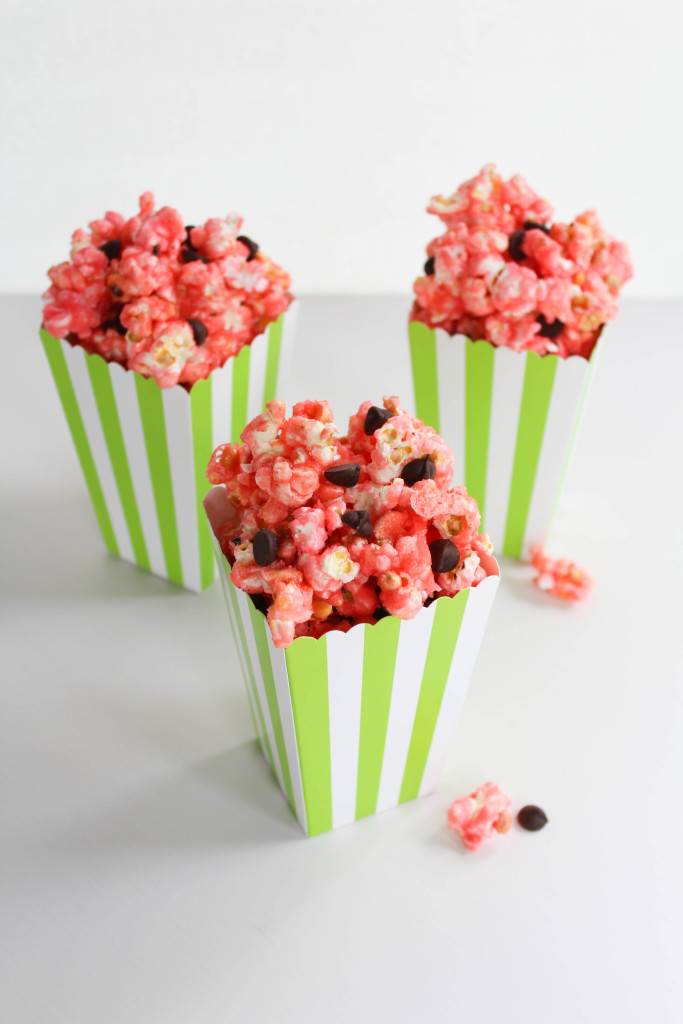 Remove your popcorn from the oven and allow it to cool completely.
Once cool, break up your popcorn and add the chocolate chips into the mix!
Easy, peasy.
You could also make popcorn using other Jello flavors too, like grape, cherry, or lime!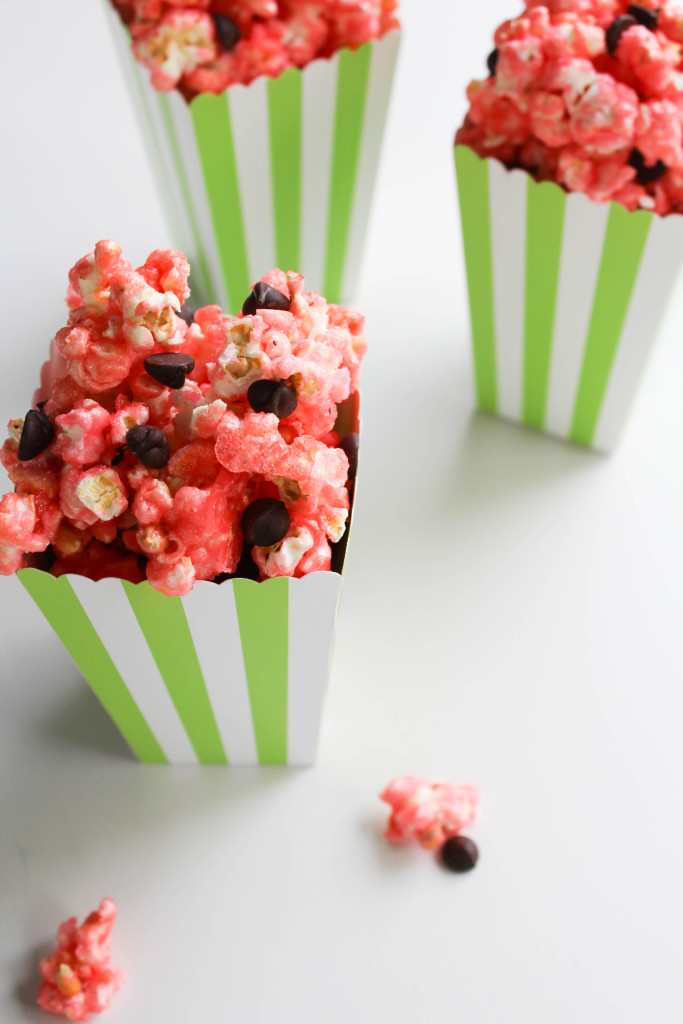 Disclosure
Sponsored posts or gifted items will be fully disclosed, and any thoughts and opinions shared are always honest and my own. Some posts contain contextual affiliate links, from which I may receive a commission on sales should you use them to make a purchase. No matter what, everything you see on Let's Mingle is something I genuinely like and recommend.