Buffalo Blue Cheese Corn on the Cob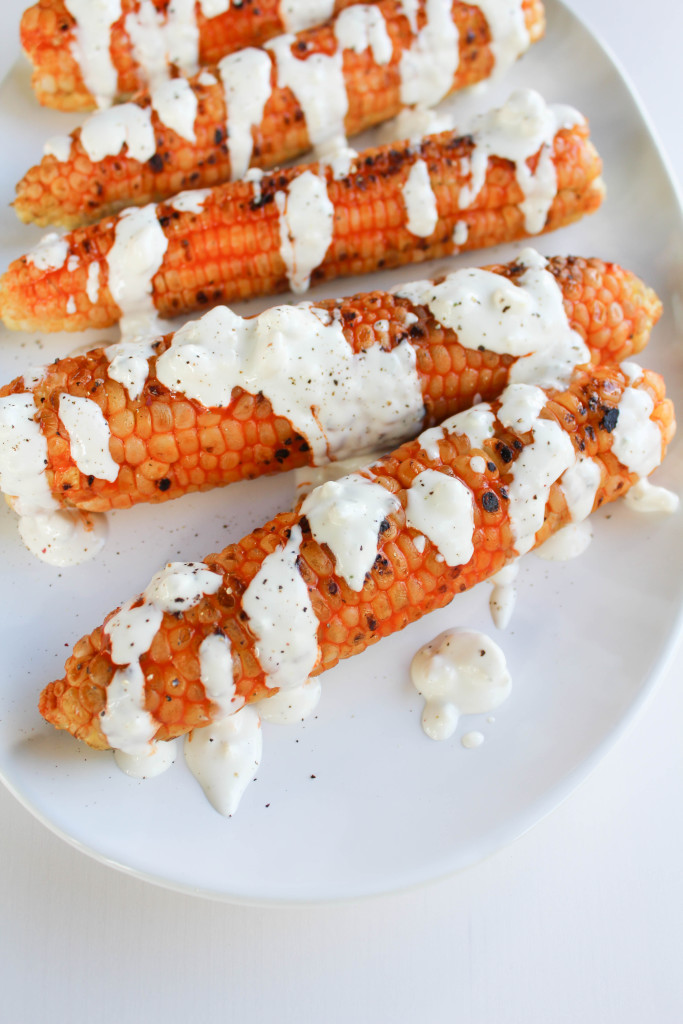 It's corn shucking season and I couldn't be more thrilled.
First, I love fresh corn on the cob, and second, it reminds me that Fall is right around the corner. With that comes my favorite holiday…Halloween!
Corn is one of those great late summer sides that is really easy to make and is so good. Perfect for BBQ's, picnics, you name it.
But sometimes it can also get a little bit boring.
Don't get me wrong…I love a good cob covered in melted butter, but why not kick it up a notch and pair something with a bit of a bite and a cool tangy flavor all at the same time…?
What could I be talking about…? Buffalo blue cheese corn on the cob!
This recipe is really easy to pull together and there is NOTHING better than homemade blue cheese.
(No, seriously, I was eating this dressing by the spoonfuls…it's that good).
It's the perfect partner for burgers, dogs, or anything else you are grilling up this summer.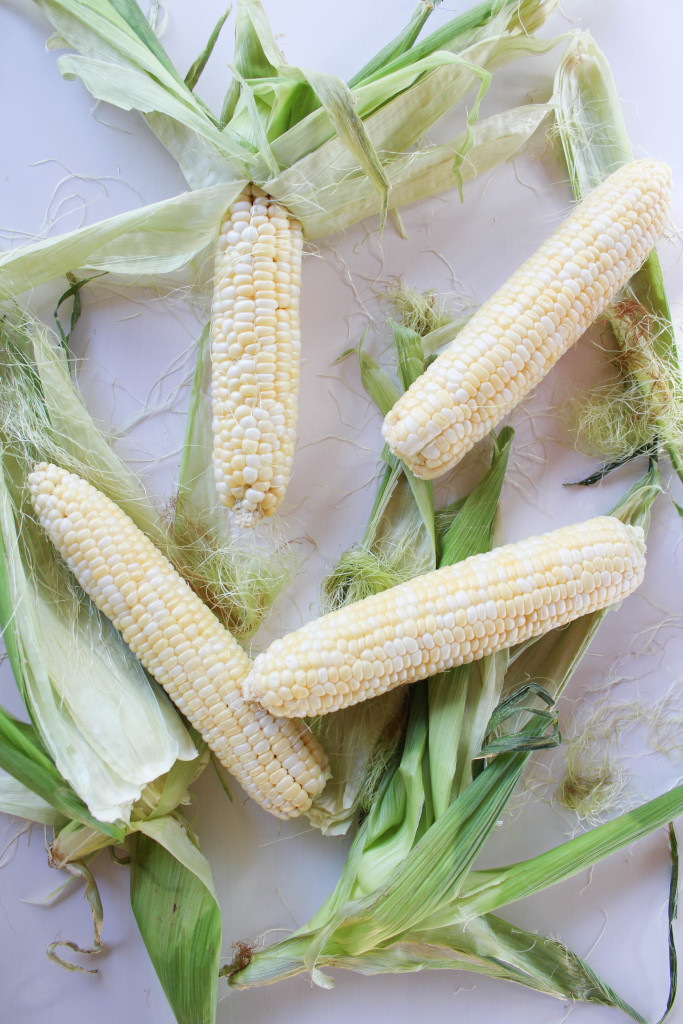 Here's what you'll need to make your own:
Blue Cheese Dressing
1/2 Cup Mayonnaise
1/4 Cup Buttermilk
1/4 Cup Sour Cream
Dash of Worcestershire Sauce
1/2 Cup Crumbled Blue Cheese (1/4 cup if you don't want as many chunks in yours!)
Salt and Pepper
Buffalo Sauce
2/3 Cup Hot Pepper Sauce (I used Frank's Red Hot Sauce)
1/2 Cup Unsalted Butter
White Vinegar
Worcestershire Sauce
1/4 tsp. Cayenne Pepper
1/8 tsp. Garlic Powder
Salt
First, shuck your corn and then cook. You can either boil your cobs (about 12 minutes in boiling water) or grill them on the bbq. Whichever you prefer.
While your corn is cooking, combine your hot sauce, butter, vinegar, worcestershire sauce, cayenne pepper, garlic powder and salt in a pot. Place over medium heat and bring to a simmer, stirring occasionally. As soon as your sauce begins to bubble, remove from heat and set aside.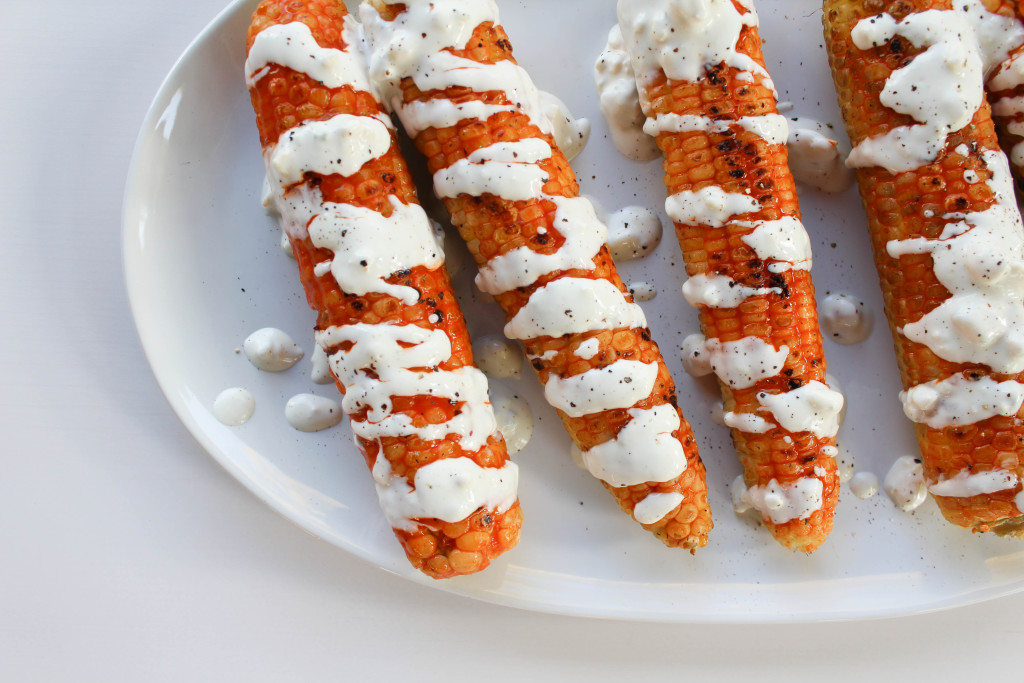 In a separate bowl, combine the mayo, buttermilk, sour cream, and worcestershire sauce. Mix well and then add in the crumbled blue cheese. Stir well, mixing in all of those yummy chunks! Chill in the fridge until ready to use.
Once your corn is ready, use a basting brush to coat your corn with buffalo sauce. When you have a good coat of sauce, top with the blue cheese dressing. You can drizzle on top or coat with the basting brush. Either way, it's delish!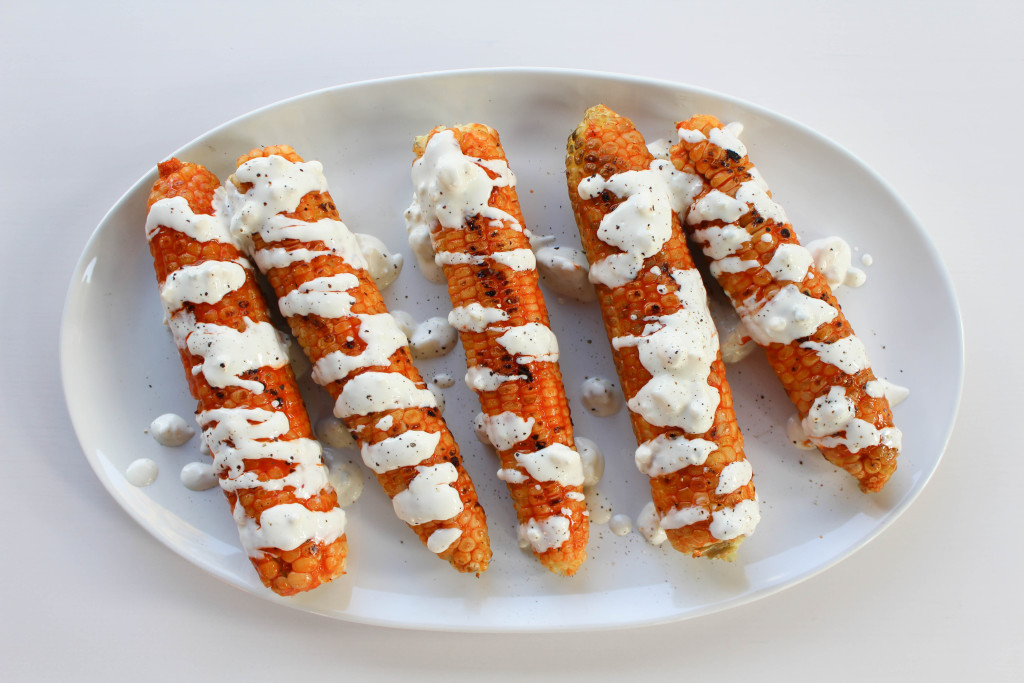 Keep in mind that this buffalo and blue cheese corn on the cob can be a bit messy to eat, but they are soooo worth the mess! The perfect bite of buffalo paired with the cool and tangy blue cheese. Yum!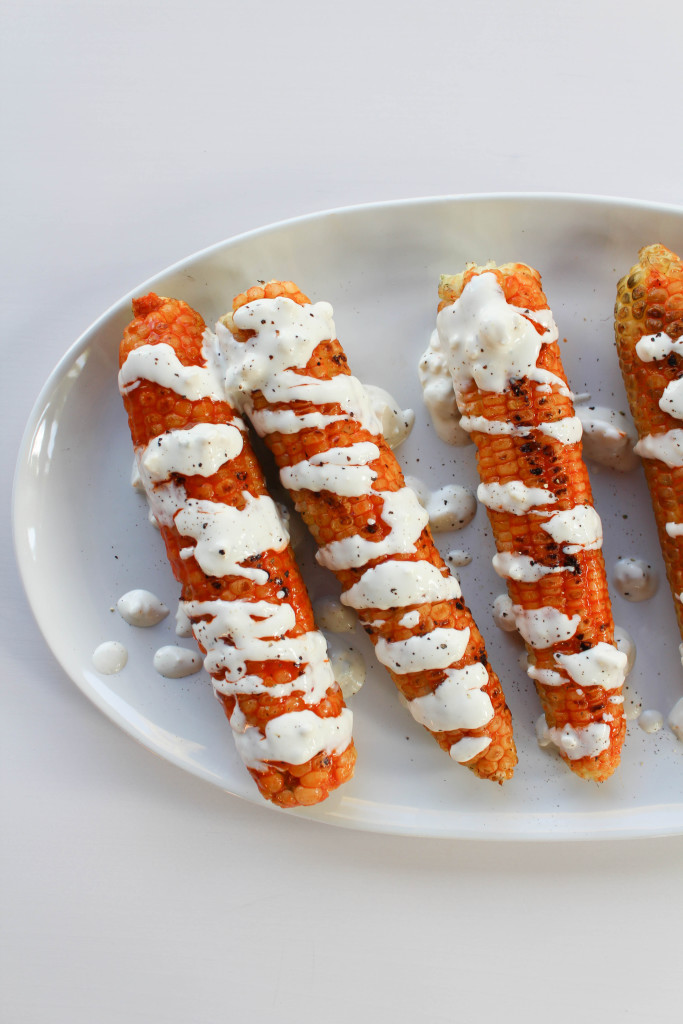 Disclosure
Sponsored posts or gifted items will be fully disclosed, and any thoughts and opinions shared are always honest and my own. Some posts contain contextual affiliate links, from which I may receive a commission on sales should you use them to make a purchase. No matter what, everything you see on Let's Mingle is something I genuinely like and recommend.