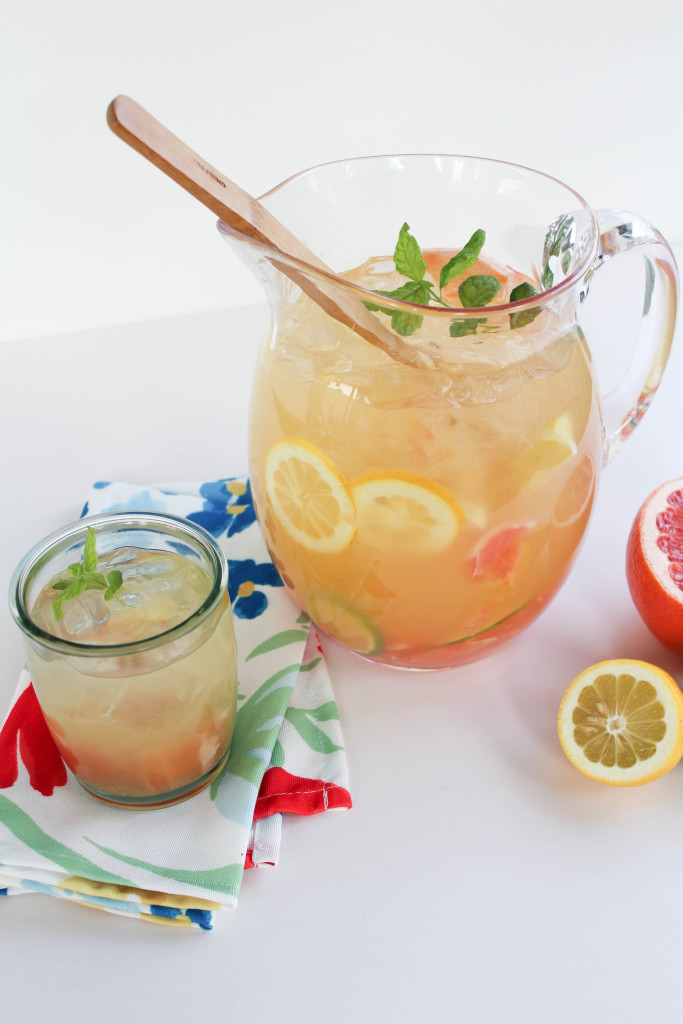 It's Thirsty Thursday!
If you're not familiar with this special weekly celebration, today is a great day to become familiar with it, because I'm sharing a special recipe that's a perfect match!
Sweet, tangy, and full of flavor, this cocktail is one that you'll want to drink now and pin for later.
Citrus flavors always remind me of Summer, so to celebrate these last few weeks before heading into the fall, I whipped up at delicious batch of citrus sangria!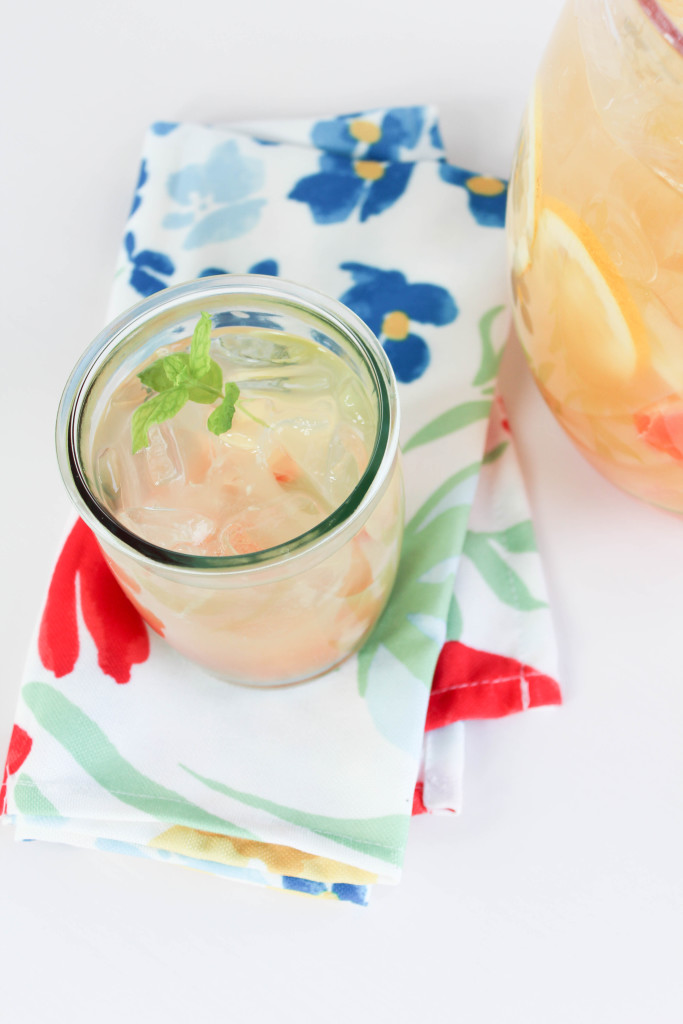 It's easy to throw together, so refreshing, and bright and colorful too! It's a great cocktail to serve at those summer bbq's or pool parties! (Or just for sitting on the porch too!)
I chose to use Riesling for the base of this cocktail, for two reasons. First, I love sweet. I'm not really into the really dry and sometimes bitter taste of wine and I wanted this drink to be really refreshing, so I picked a wine that was lighter and sweeter. And secondly, using Riesling eliminates the need to add any additional sweetener to this cocktail, which means it's basically healthy, right?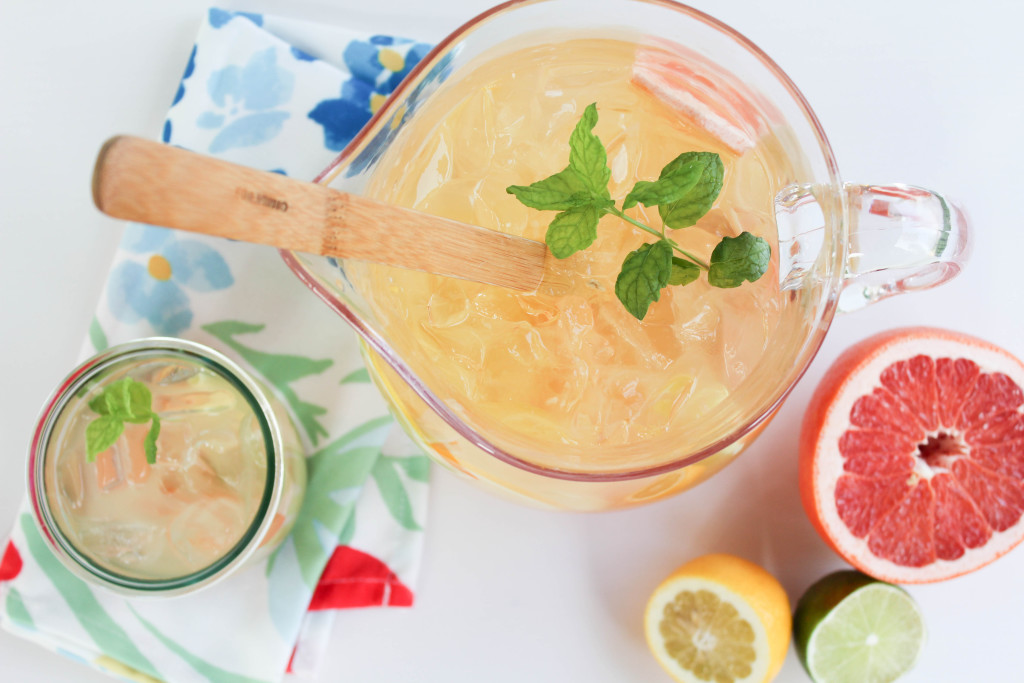 Here's what you'll need to make your own:
1 Bottle of Riesling
1-2 Cups of Fresh Citrus Fruit, peeled and sliced (lime, lemon, grapefruit, orange)
1/2 Cup Triple Sec
1/2 Cup Light Rum
1/2 Cup Orange Juice
2 Cups Water
Mint/Sliced Citrus for Garnish
Pour your fresh fruit into a large pitcher or punch bowl.
Add the bottle of Riesling, the Triple Sec, and the Light Rum.
Next, mix in the orange juice and the water.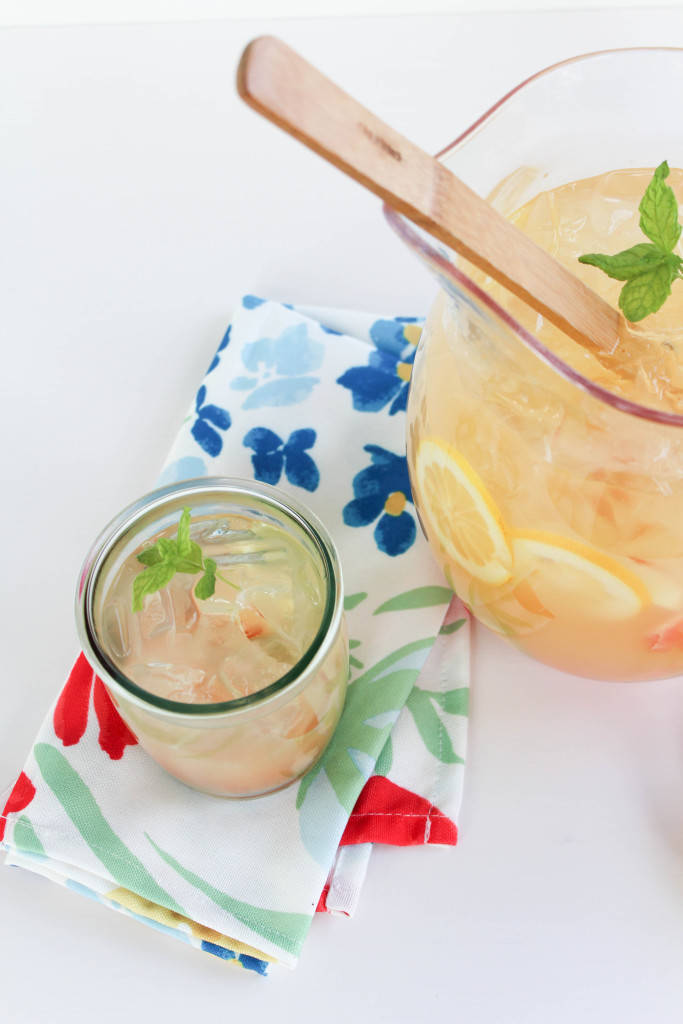 Stir well.
Allow the sangria to sit in the fridge for at least one hour before serving. If you can wait, or if you have to work tomorrow, letting it sit overnight is even better!
Once you are ready to serve, top your citrus sangria with a sprig of mint and enjoy!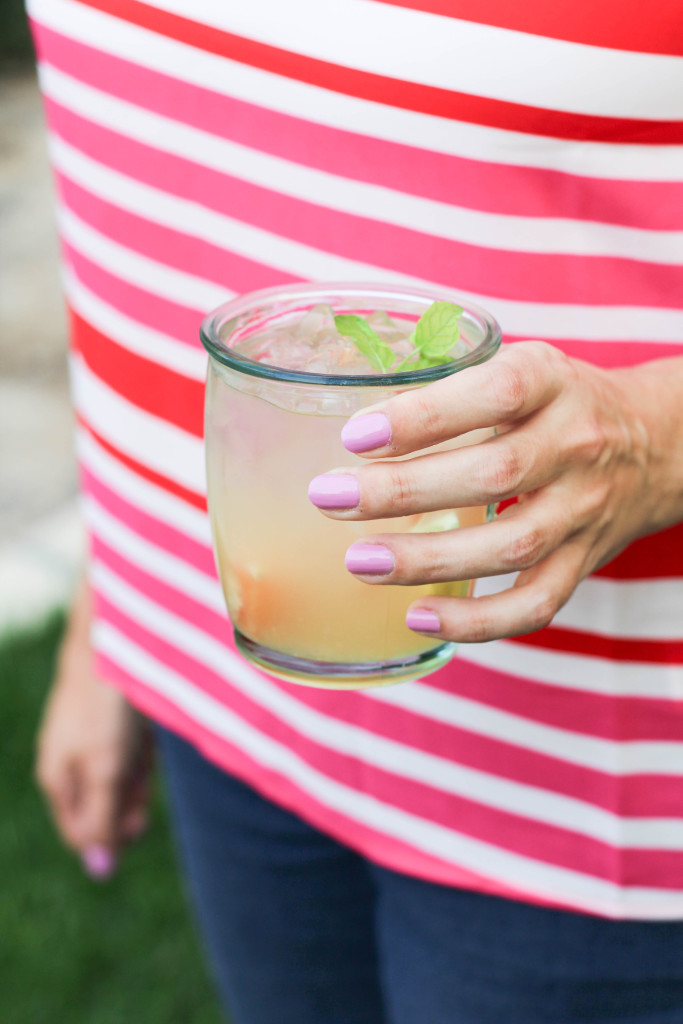 Disclosure
Sponsored posts or gifted items will be fully disclosed, and any thoughts and opinions shared are always honest and my own. Some posts contain contextual affiliate links, from which I may receive a commission on sales should you use them to make a purchase. No matter what, everything you see on Let's Mingle is something I genuinely like and recommend.