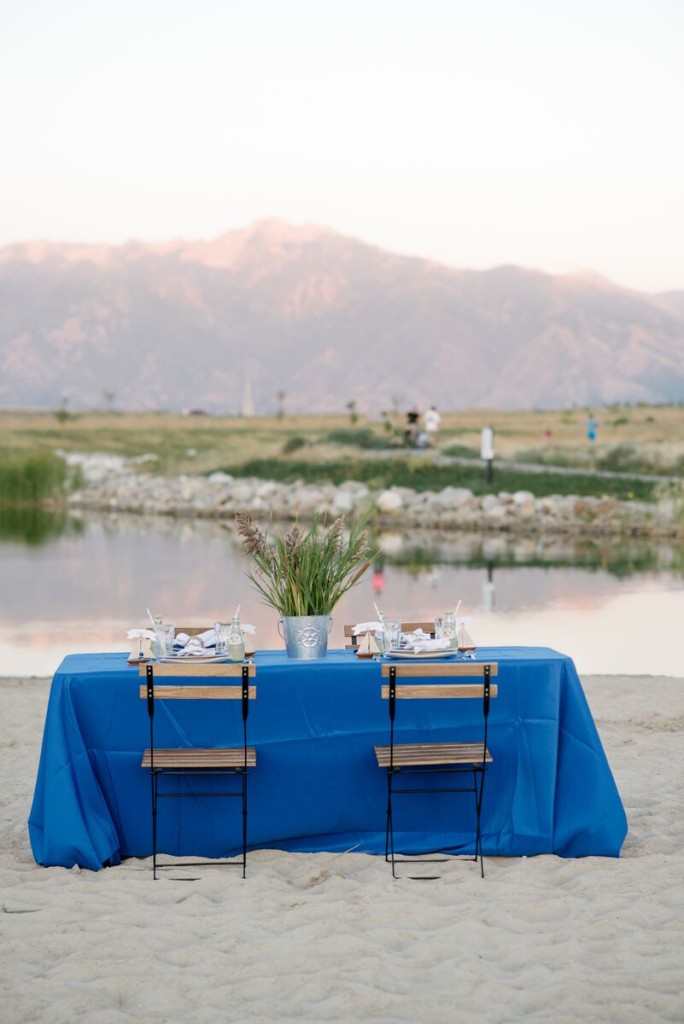 There's just something about navy, white, and natural elements that make me yearn for the ocean. Add some sand between my toes and a salty breeze and I'm a happy girl.
I might not have a beach close by, but that sure didn't stop me from tapping into my nautical side to create today's tablescape inspiration.
If you're like me and the closest thing to a beach near you is a man-made reservoir, you have to create your own little piece of ocean side paradise and it's actually pretty easy to do!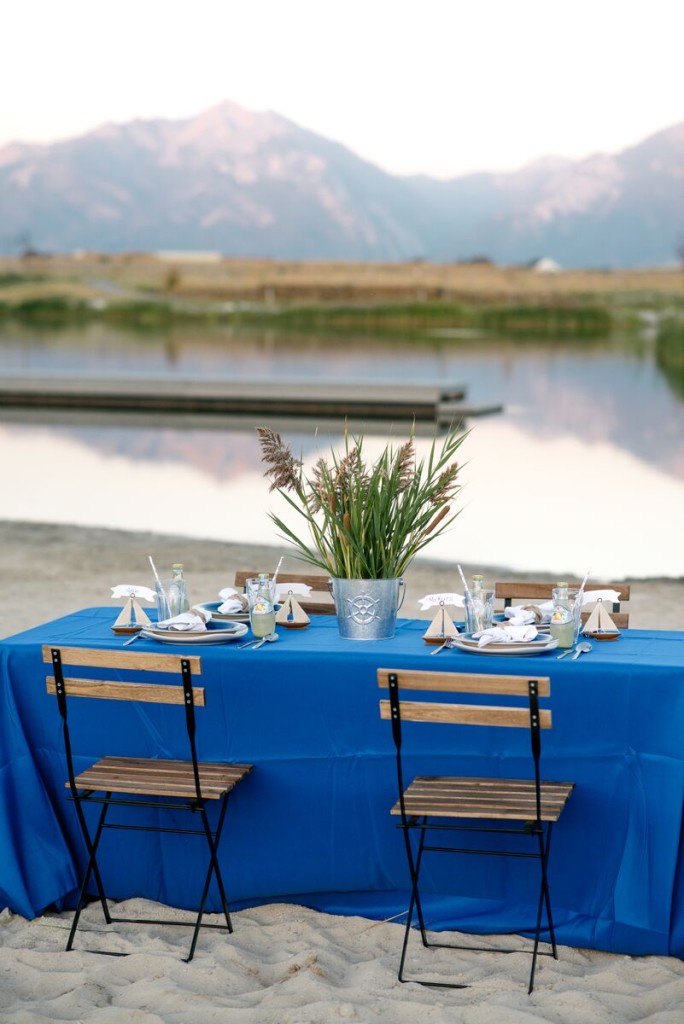 Nautical party themes are perfect for summer, but are still versatile all year round for events like birthday parties or baby showers. But if you have the opportunity to host your event outdoors, I think it definitely adds to the overall appeal of the beachy theme.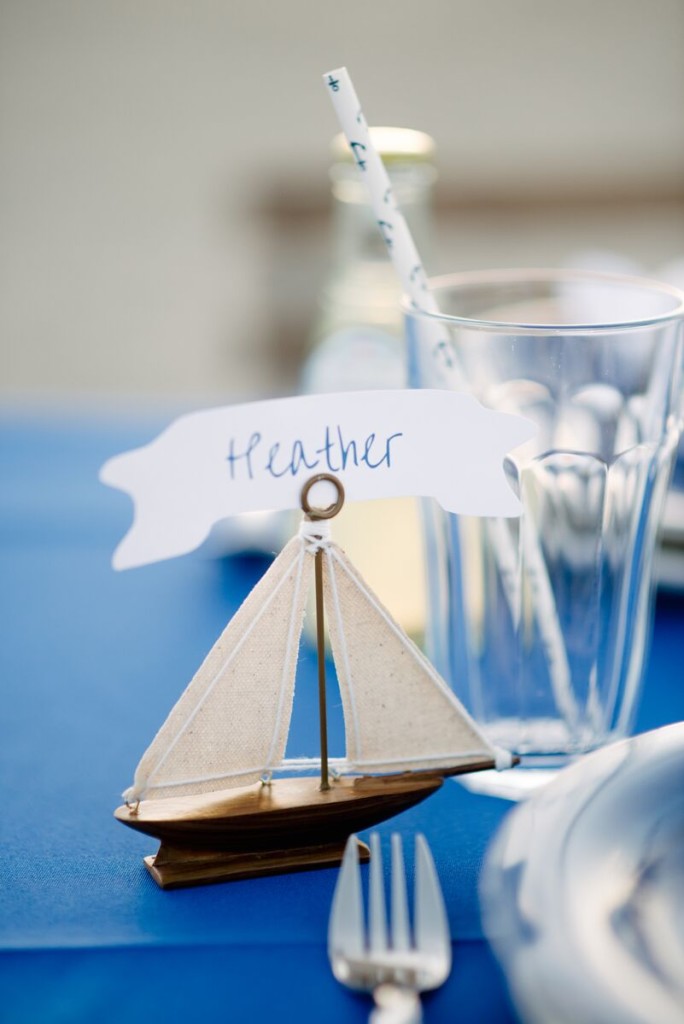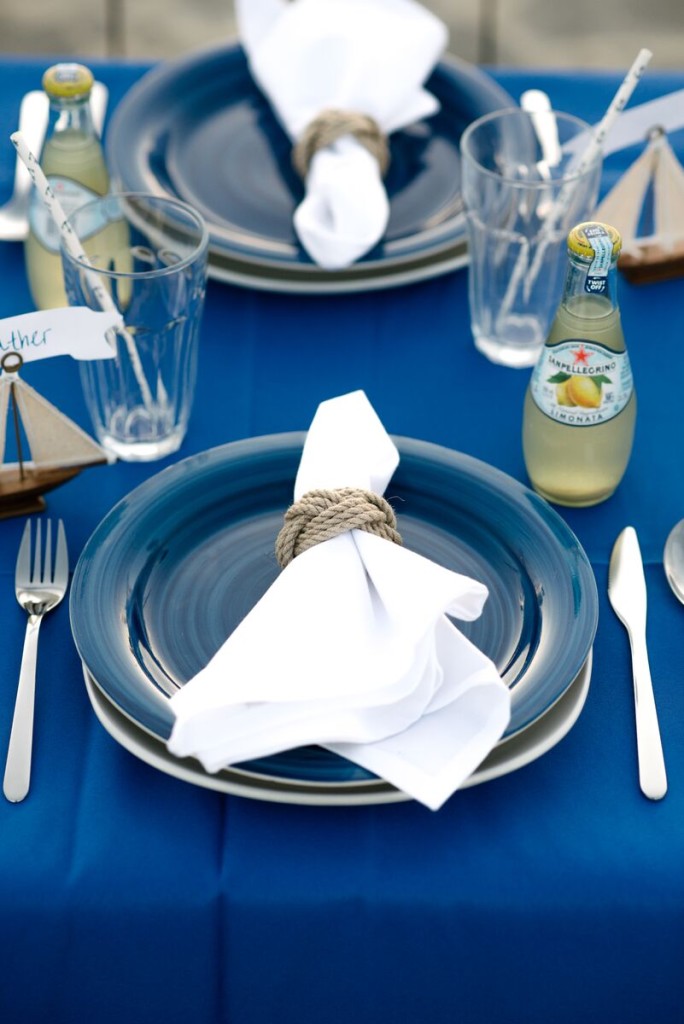 Before I even started planning this table design, I noticed those adorable sailboat place cards at Pottery Barn. They were just so cute, I couldn't resist them.
When planning a table, start with one main element that you really love (Those darn sailboats!) and then build from there. I think having one or two splurges per table are great (like the dishes or the place cards or a centerpiece), but you can usually find a ton of things to complete your table for much cheaper.
I picked up those blue dinner plates at the dollar store. Yep, you heard right, THE DOLLAR STORE. If you guys haven't checked out the dishes aisle at your local store, make sure you do. I've found a few different designs there that are great for a dinner party or two and you can feel guilt free for buying dishes just for a party because they were only $1 each! 😉
I usually keep white napkins and chargers on hand to use for a variety of different parties. They always come in handy, and if all else fails and you can't find a set of linens to match your exact color scheme or pattern, you can always use a neutral color instead.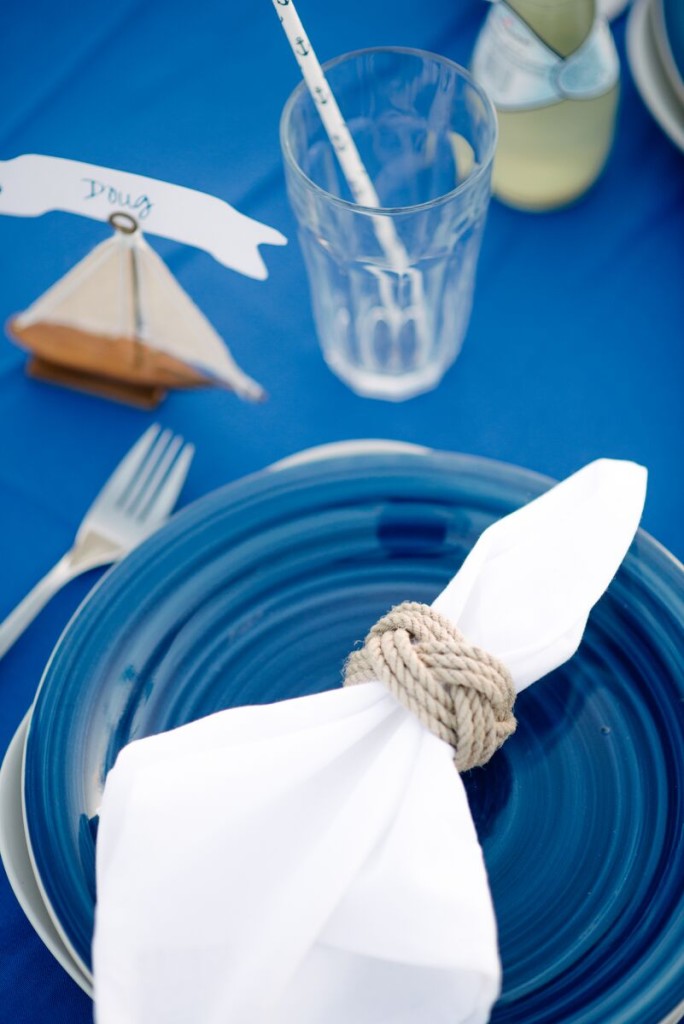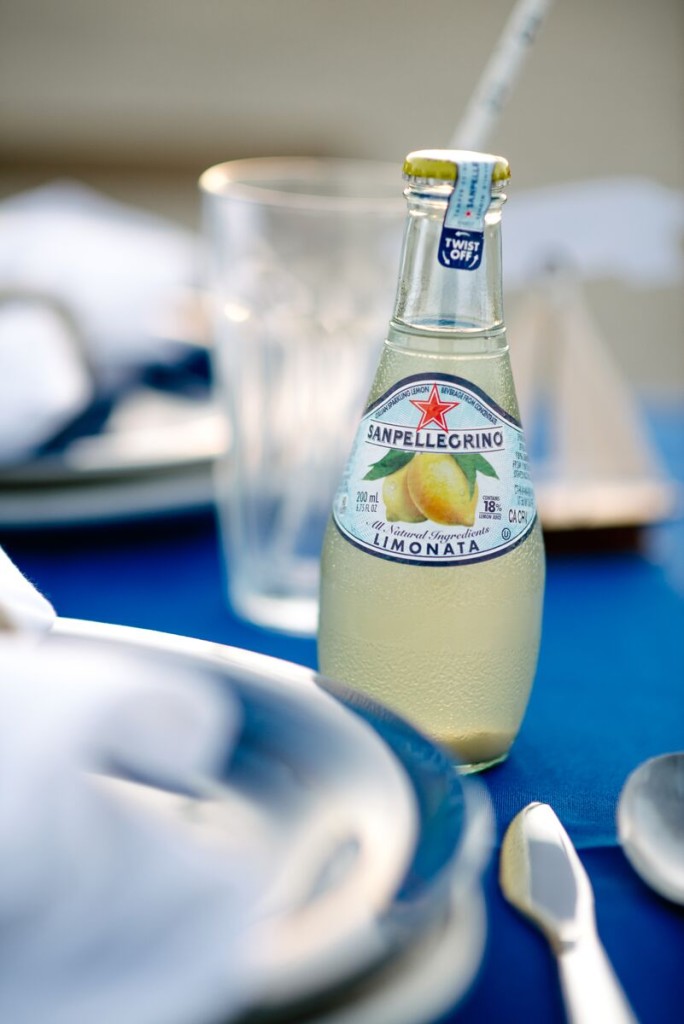 Another one of my favorite place to pick up dinnerware essentials is Ikea. I can pick up a set of silverware for 4 guests for under $10 usually. They are great quality, and again, you don't have to feel that shopping guilt for buying multiple sets of different silverware because they are so cheap! (I picked up those awesome chairs from Ikea too, which I've used SO many times!)
Napkins rings are a great way to tie your theme into the table and usually a place you can get really creative too! I picked these rope napkin rings at Michaels for $1, but you could easily DIY your own by picking up some rope or twine at your local home improvement store and hot gluing it around a basic plastic napkin ring or even a shower curtain ring too! Super easy and it gives the table that perfect nautical appeal!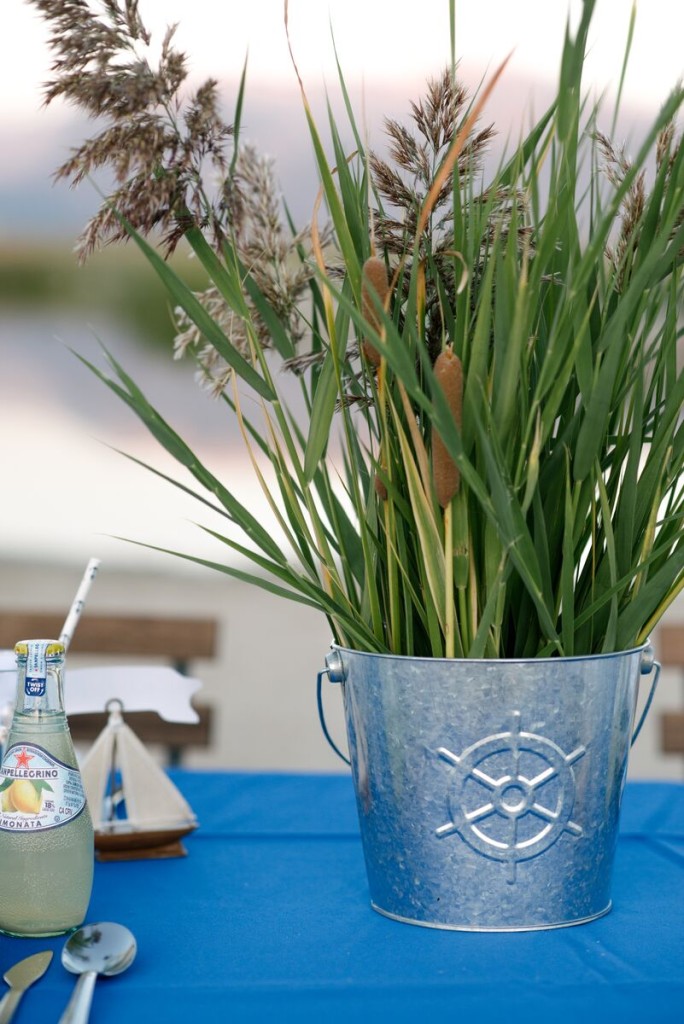 For the centerpiece, I went scavenging around our "lake" to find some greenery to use that would tie in the earthy elements. I found some tall grasses and really cute cattails to add. I filled my galvanized pail (from the $1 bin at Target!) with some sand and then used the sand as a base to add the greenery and keep it standing up straight and tall. It added the perfect elements to finish off the table.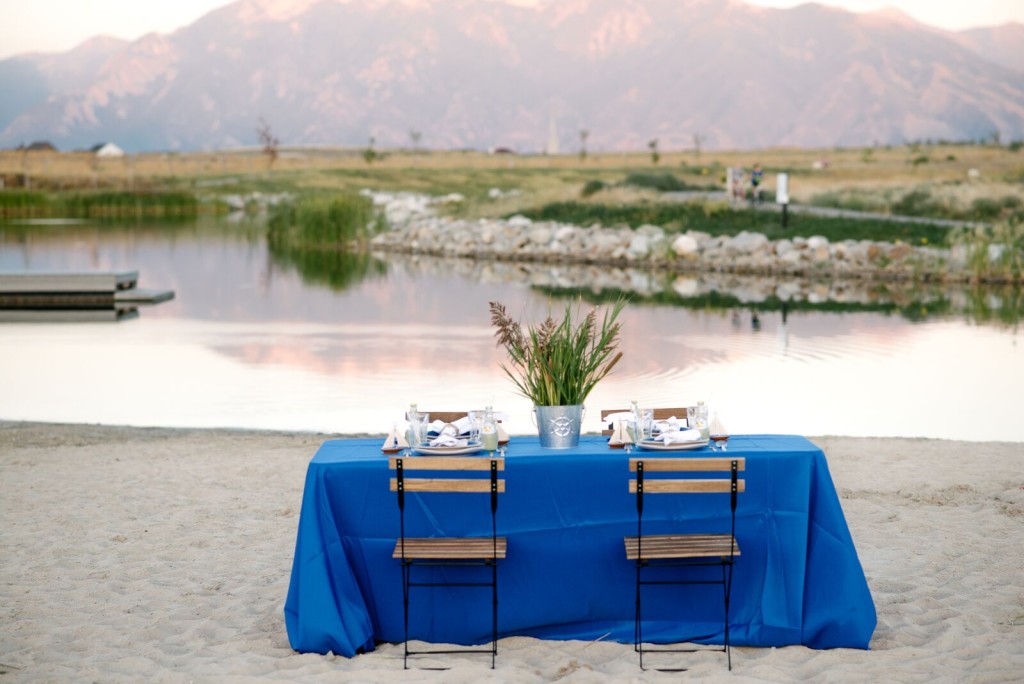 I usually pick up my table linens online (which was the case for this pretty navy tablecloth which was under $20!) because I tend to find them the cheapest there. I keep a variety of colors on hand, but if you know well enough in advance, you can generally order one in time for your event and save a lot of money doing it. I also think it's a lot easier to find the exact sizes I need too!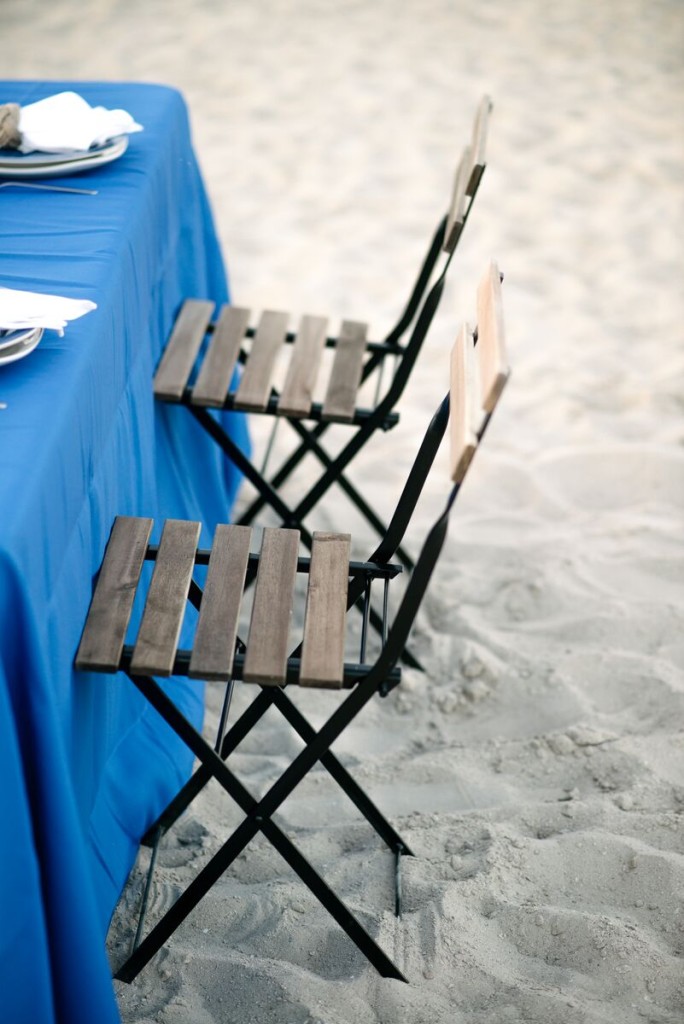 As you can tell, if you do some research and a little bit of shopping around, you can find some really great steals to pull this little nautical tablescape design together for your next event! Don't let the fear of cost stop you from hosting a get-together. Just tap into that creativity and grab a shopping party to help you pull it all together!
Disclosure
Sponsored posts or gifted items will be fully disclosed, and any thoughts and opinions shared are always honest and my own. Some posts contain contextual affiliate links, from which I may receive a commission on sales should you use them to make a purchase. No matter what, everything you see on Let's Mingle is something I genuinely like and recommend.