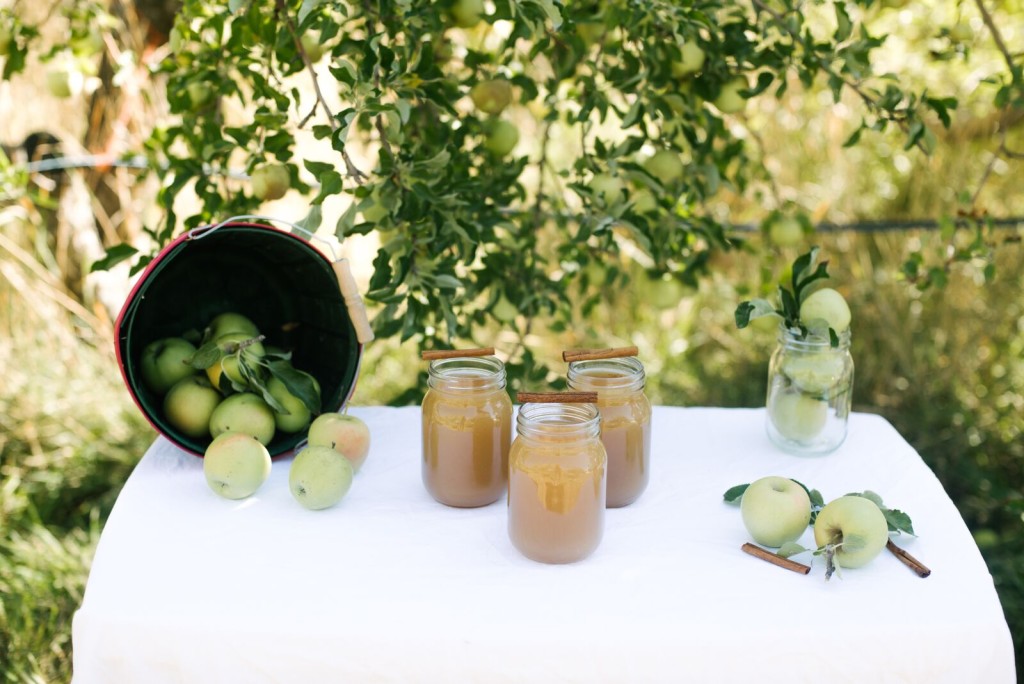 Today is the first day of Fall and I couldn't be more thrilled!
It's definitely my favorite season by far. Crisp evenings, crunchy leaves, pumpkin flavored everything, and Halloween!
One of the things I missed out on last year, was picking fresh apples at an orchard. It was on my bucket list for the season, but I waited too long and missed out. For future reference, the middle of October is too late!
This year, I wasn't about to let that happen! There are waaaaay too many things I want to make with them 😉
One of the most popular drinks of the season (Cough, cough, the pumpkin spice latte) seems to take center stage over the next few months, but I feel like there are a few drinks that lose the limelight and shouldn't!
Homemade apple cider is one of them and a perfect excuse to take a trip to the orchard for too!
Over the last few years, I've been pretty surprised with how many little orchards we have in the Salt Lake Valley. They seem to be tucked away into the most random places and normally, I'd never even notice them.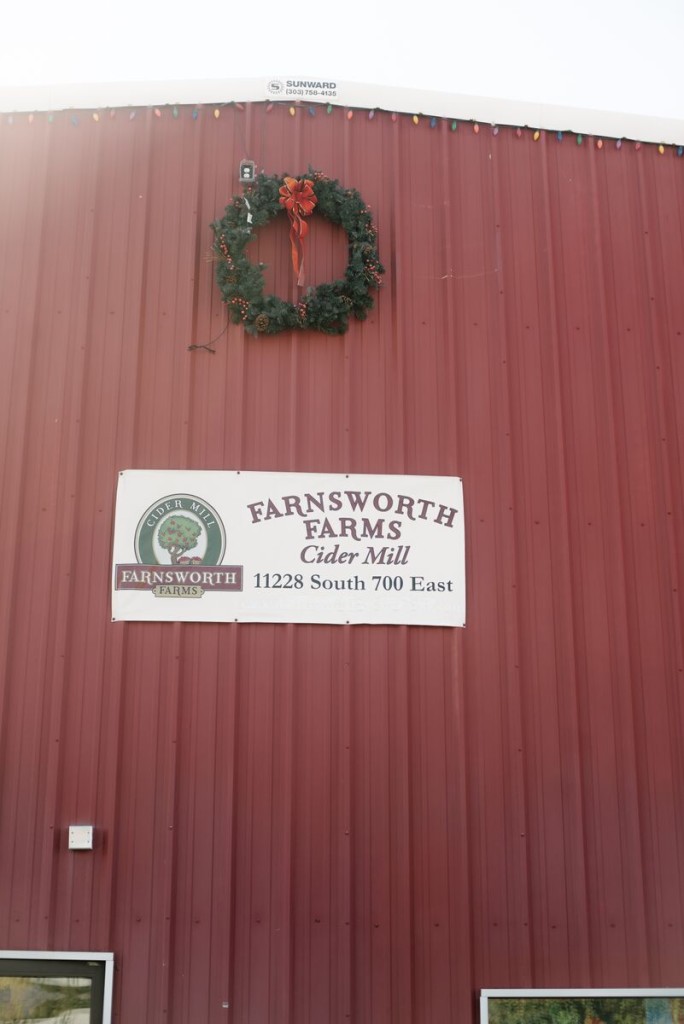 Farnsworth Farms in Sandy was just that. A cute little red barn, tucked away,  right off of a busy street.
They had a variety of different apple trees, pumpkins, fresh fruit, and earlier in the season they also have peaches available too!
They make the picking process really easy. Baskets (in various sizes) are available and the picked apples run about $1 a pound.  (If you plan to pick some, make sure to wear closed toe shoes to prevent little stickers from getting into your sandals!) If you don't want to pick your own, they have some already picked and ready to purchase too. (But picking my own is half the fun!)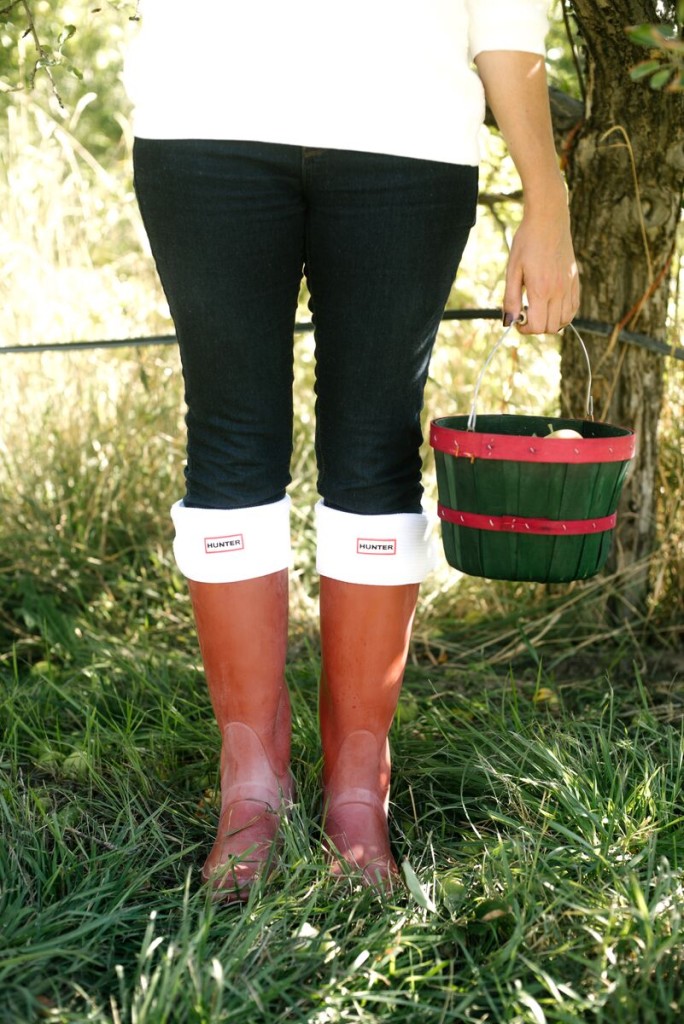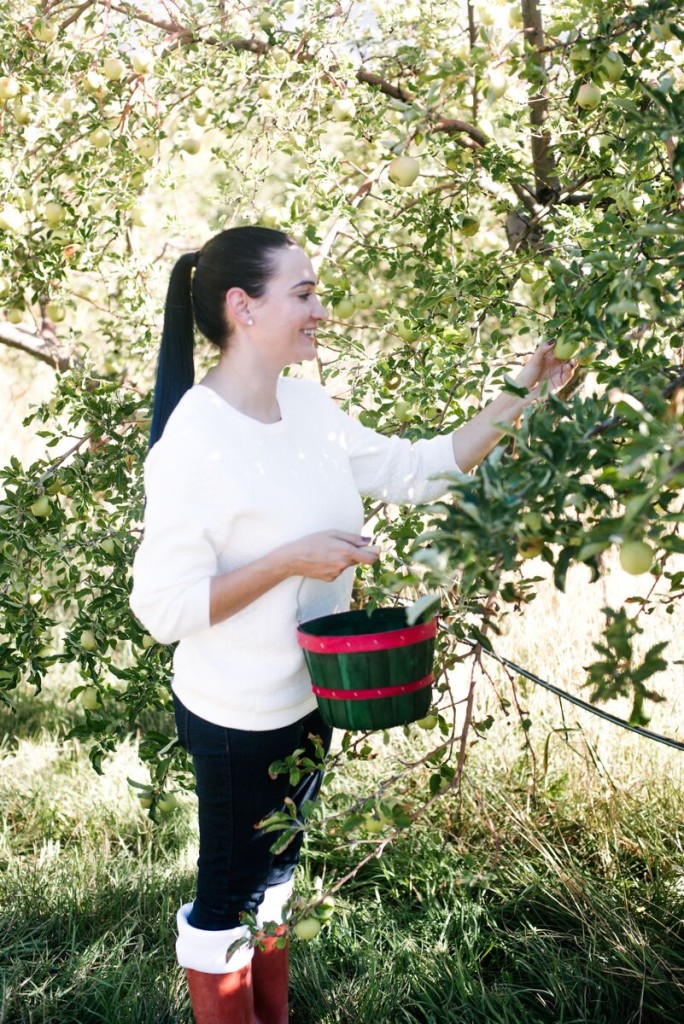 The sole reason I went was for a few different recipes that I'll be sharing here on the blog in the next few days, including apple cider.
Apple cider tastes and smells like fall should. It's warm, filled with spices, and so tasty. And it's actually really simple to make too!
But don't worry, if you're not into making your own batch, Farnsworth Farms has pressed apple cider on the shelf and available to purchase too. People go crazy for it and it usually sells out pretty quickly!
But if you want to jump into fall with open arms, like me, this cider is the best way to start!
Here's what you'll need to make your own:
6 Apples, any variety
7 Cups of Water
2 Cinnamon Sticks
1 Tbsp. Pure Vanilla Extract
1/2 Cup of Pure Maple Syrup
2 Slices of Orange Peel
1 Whole Star Anise
First, wash your apples well, core them, and cut them into quarters. (No peeling required).
Add your water to a large pot and start heating on the stove. Add your apple pieces, cinnamon sticks, vanilla extract, orange peels, maple syrup, and the anise to the pot.
Leave your pot uncovered and bring the whole mixture to a boil. Allow the mixture to boil on high for about 30 minutes.
Turn the heat down to low and cover with a lid. Allow the mixture to simmer for 2 hours.
After the cider has been cooking for the 2 hours, remove from the heat and allow to cool for a few minutes.
Remove the cinnamon sticks, orange peels, and the star anise from the pot and discard.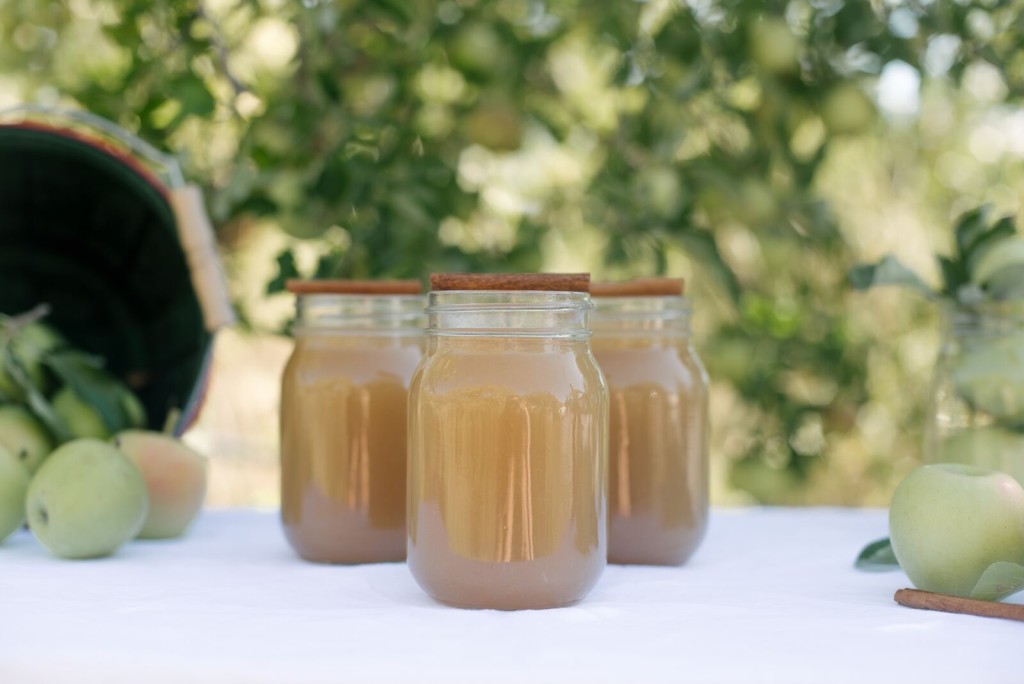 Using a handheld blender, puree all of the apples into the cider. You don't want any apple chunks in there, so puree well until the mixture is smooth and blended.
Pour into a glass and serve!
You can serve the mixture hot or cold and top with some fresh whipped cream or dust it with some cinnamon too. (It would also make a darling gift in a gift basket as well!)
The cider will last for 5-7 days in an airtight container in the fridge.
This apple cider is so easy to make and leaves the house smelling magical while it's cooking too!
And stay tuned for another recipe later this week that is another great way to use all of these fall apples! 😉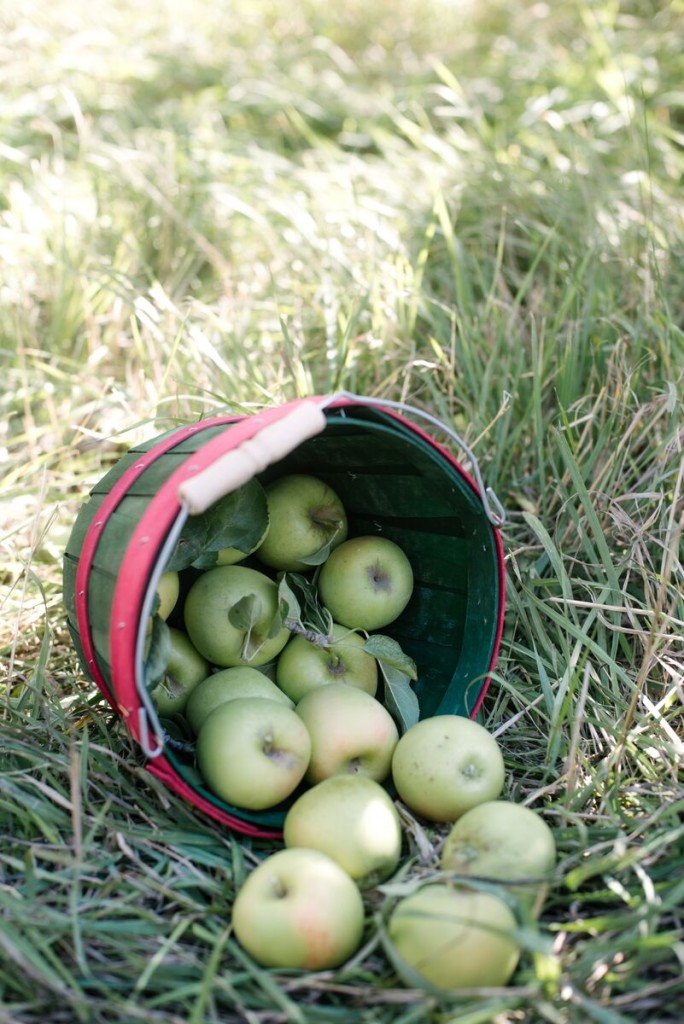 Photography by Haley Nord Photography 
Disclosure
Sponsored posts or gifted items will be fully disclosed, and any thoughts and opinions shared are always honest and my own. Some posts contain contextual affiliate links, from which I may receive a commission on sales should you use them to make a purchase. No matter what, everything you see on Let's Mingle is something I genuinely like and recommend.