These posts may become one of my very favorites here on the blog. An excuse to travel around the city and eat my favorite sweets and desserts…? What's not to love about that?!
If you've been following along for a bit, you'll know that I've started a new series on the blog titled "Sweet Stops", a monthly trip to a local sweets/treats/heavenly place here in Utah, where I share my favorites with you guys.
Today marks stop number 2! (Catch my first trip here).
If you've been to Salt Lake City before, you may have heard rummblings of a local cookie joint that's too good to pass up. A retro throwback to pin-up's of the past (and a sassy one at that!) Ruby Snap packs the flavor, charm, and spunk of those gals you admire from across the room and secretly wish they were your new best friend, but in cookie form, of course.
Located in downtown SLC, the store front is just as charming an before you even step foot through the door.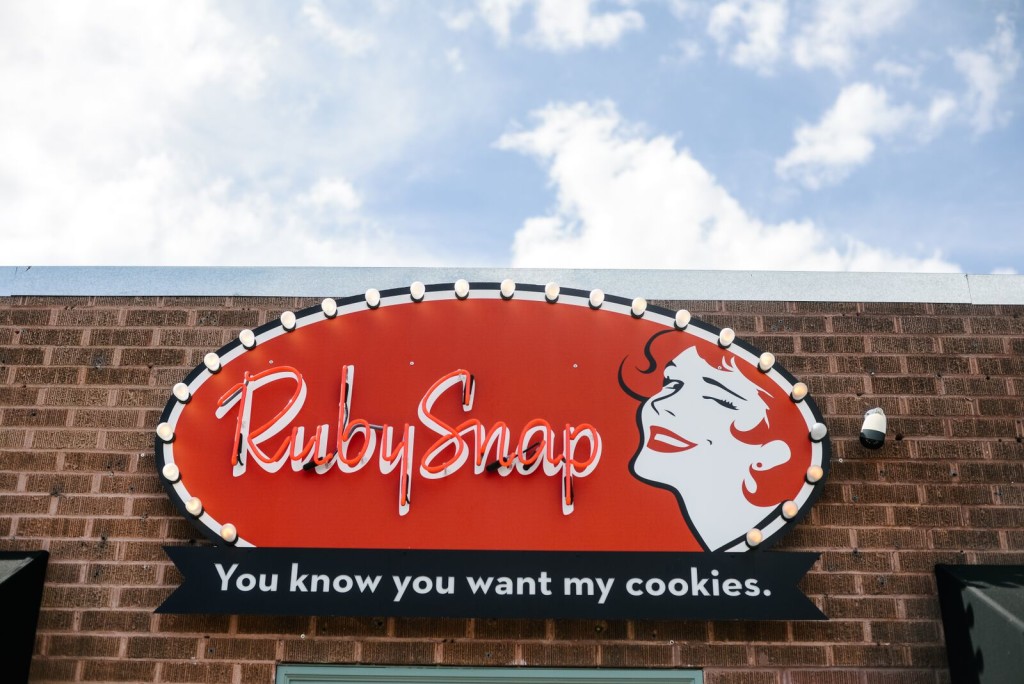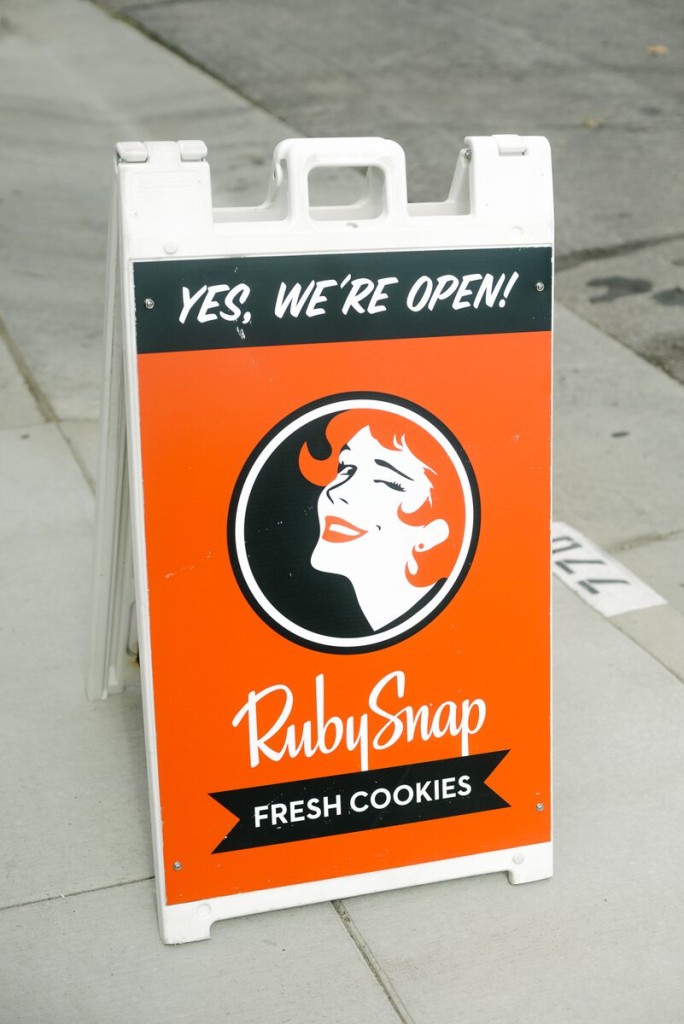 Ruby greets you with a wink when you arrive and the bright red door, framed with boxwoods, welcome you in.
Once you walk in, you're hit with the smell of freshly baked cookies and greeted by the perfect reminder of girl power. And a giant cookie case packed with deliciousness and running the length of the shop doesn't hurt either.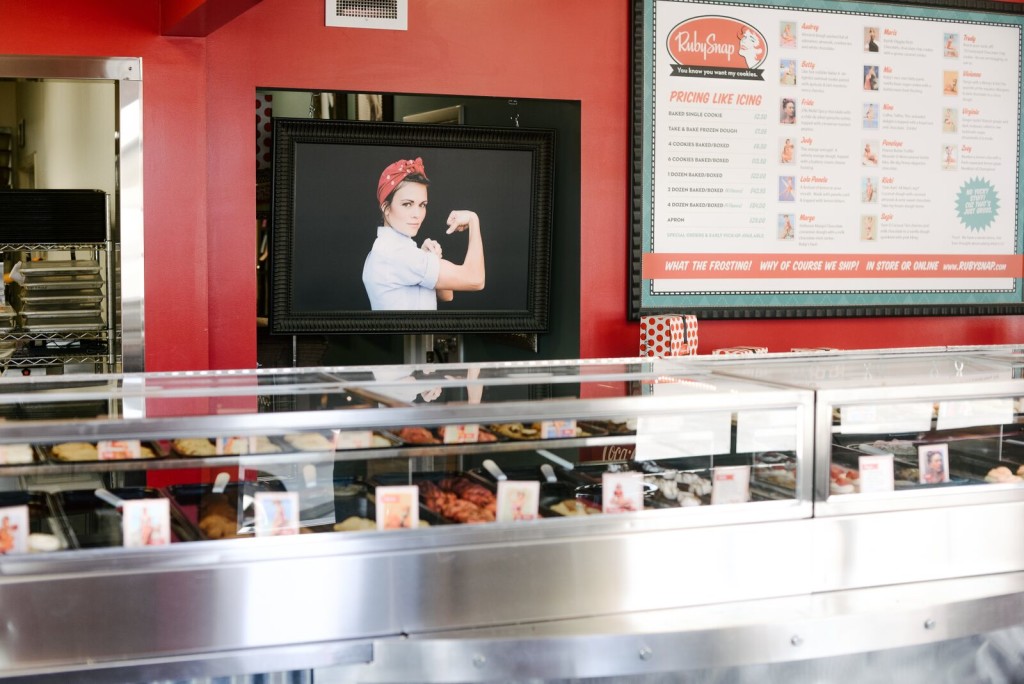 16 regulars grace the menu on the wall, and a few showstoppers (and the monthly specials) dot the glass case.
It really is hard to pick just a few to try, but if you're hard pressed between a few options, they offer free samples too! (Hallelujah!)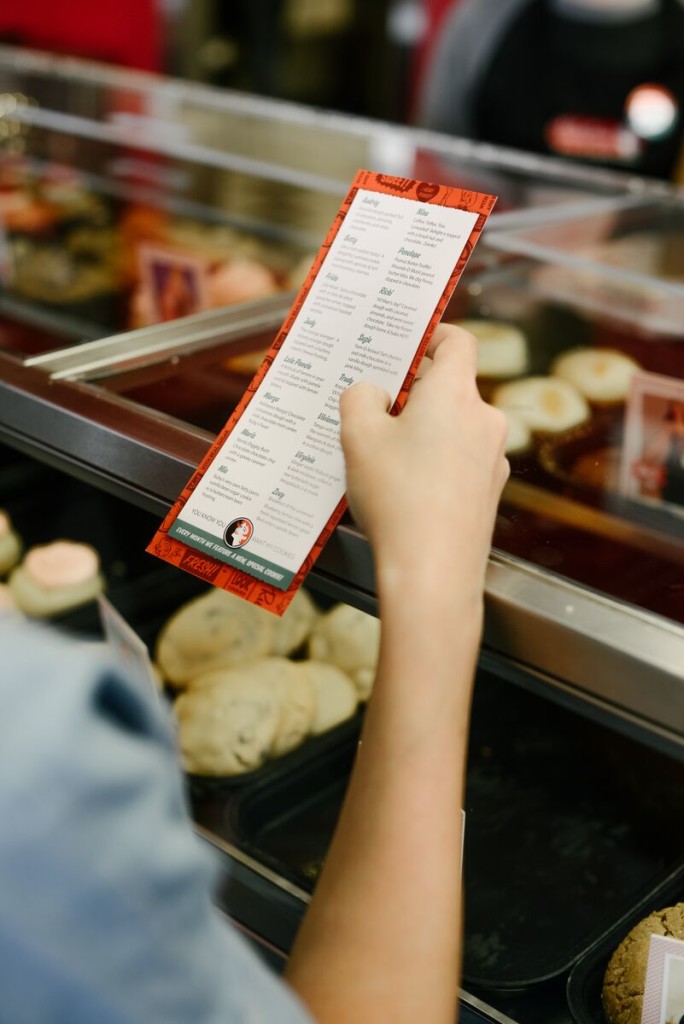 The cookies are named after fun retro gals and have some awesome classic pin-up pictures to match.
Ordering an "Audrey" or a "Margo" just seems more fun that your regular old chocolate chip. Am I right?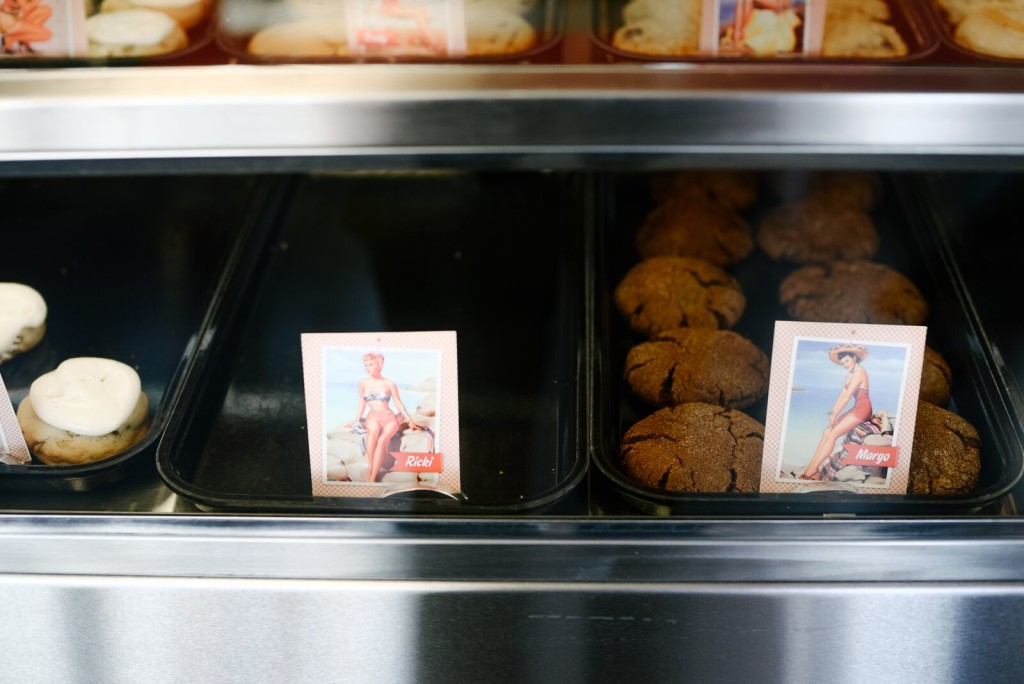 You can pick a single cookie, buy half a dozen, or go the full monty and get 12 of these bad boys. I grabbed a box 6, mostly because I couldn't decide on just one, and because my sweet loving self always wins out when it comes to sugar. More is more and whoever said "less is more" hadn't ordered these cookies.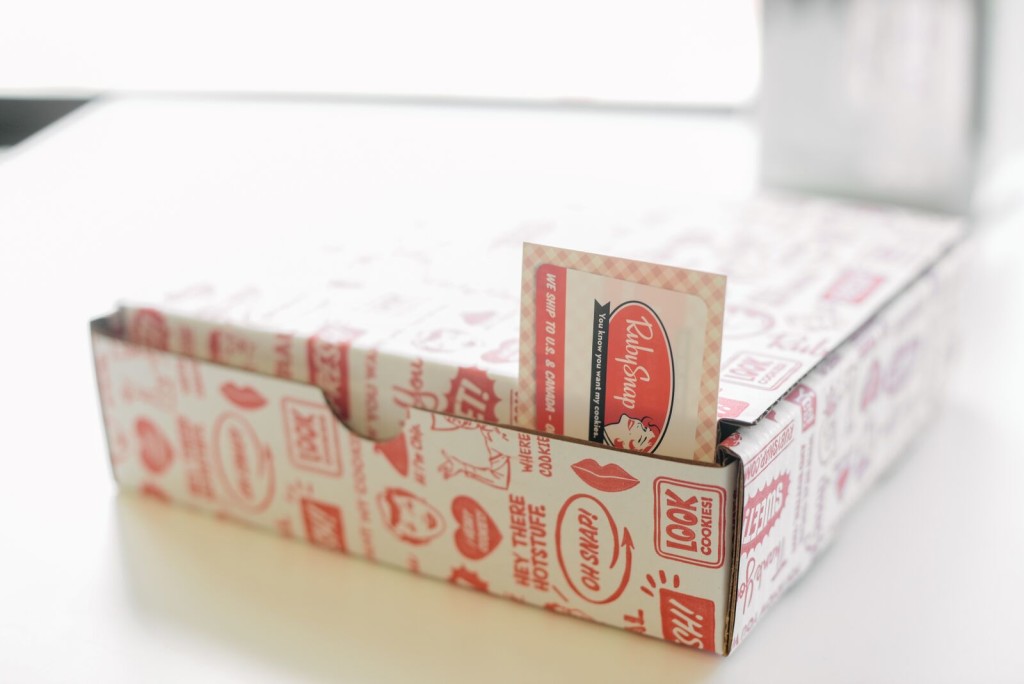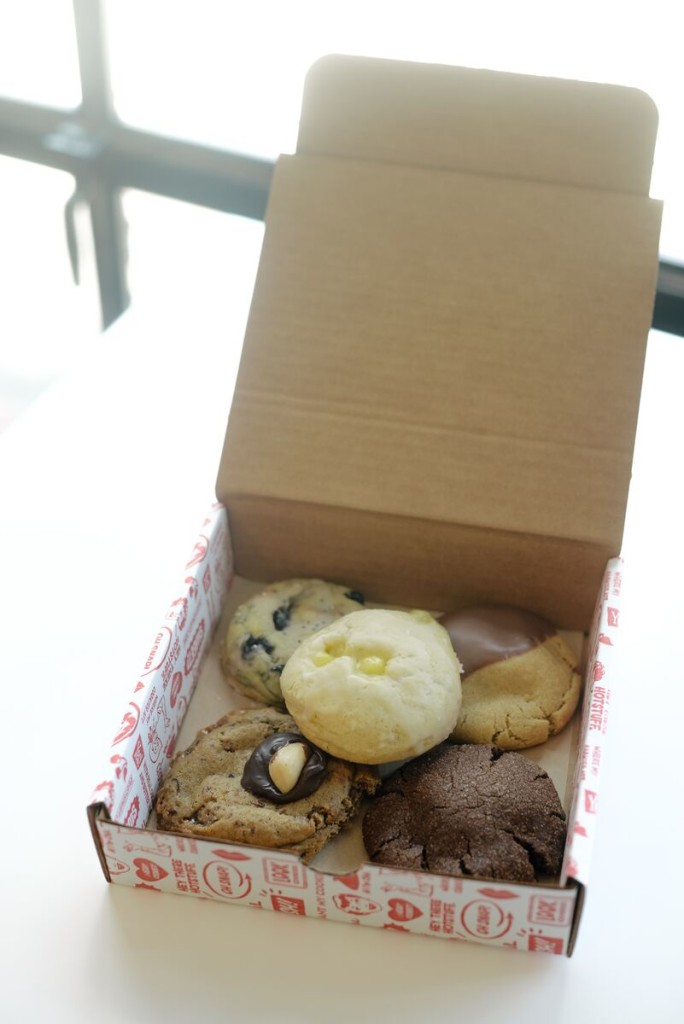 I picked "Nina", a coffee and toffee delight topped with a brazil nut and chocolate, "Penelope", a peanut butter truffle cookie that's dipped in chocolate, "Ricki" (whom I might have waited for to come out of the oven – and yes, they will serve them to you WARM!), a coconut cookie dough with coconut, almonds and semi-sweet chocolate, "Trudy", a knock-your-socks off old fashioned chocolate chip cookie, "Zoey", a blueberry lemon chia cookie with fresh squeezed lemon glaze, and "Lola Panela", a lemon cookie topped with lemon bitters.
Needless to say I was a happy camper.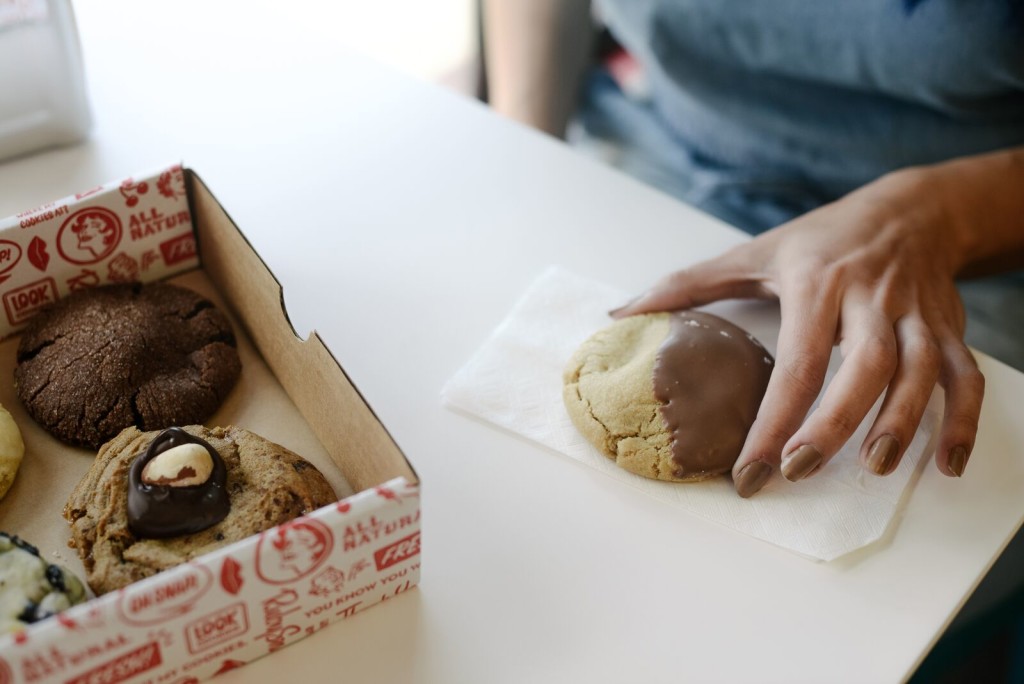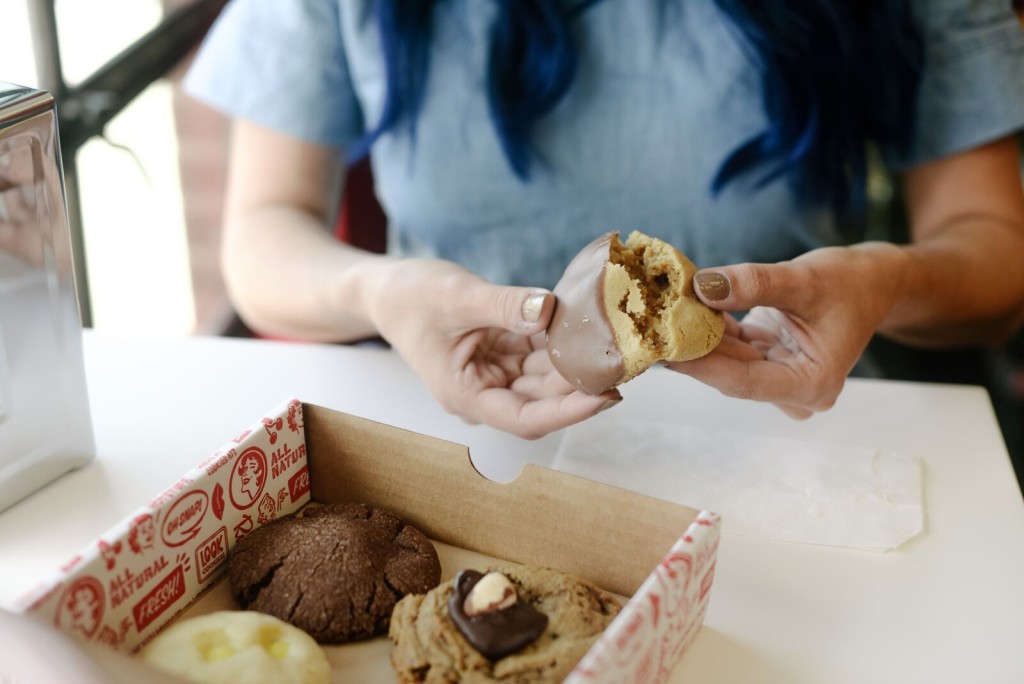 Penelope, is, and (I think) always will be my favorite.
There's just too much moist peanut buttery goodness not to love. And did I mention chocolate?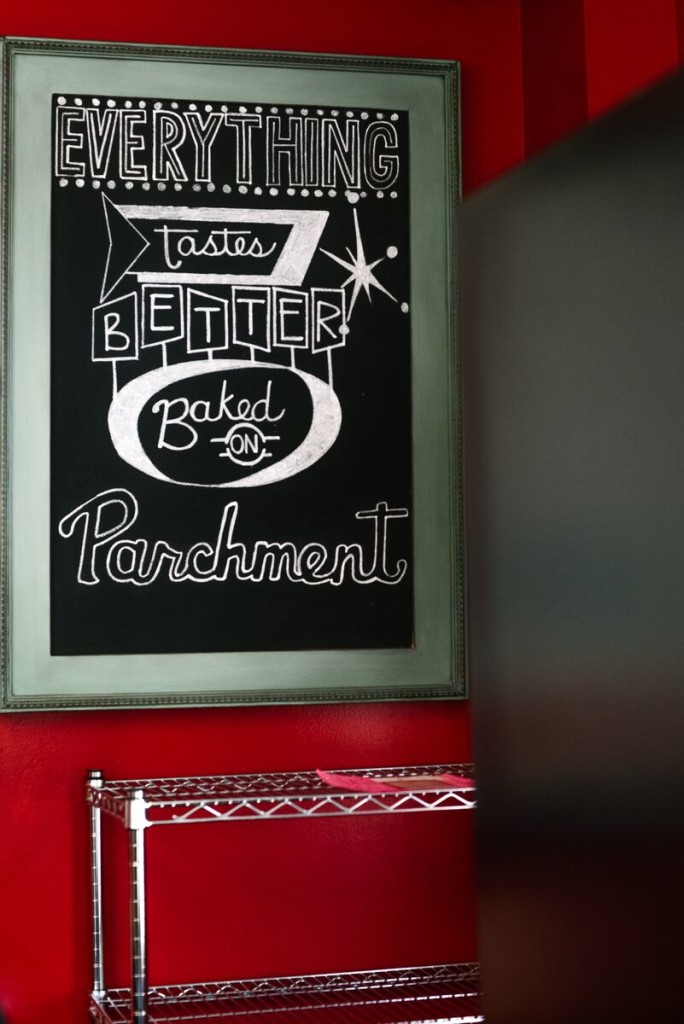 I think I'd have to agree with Ruby, that everything tastes better baked on parchment.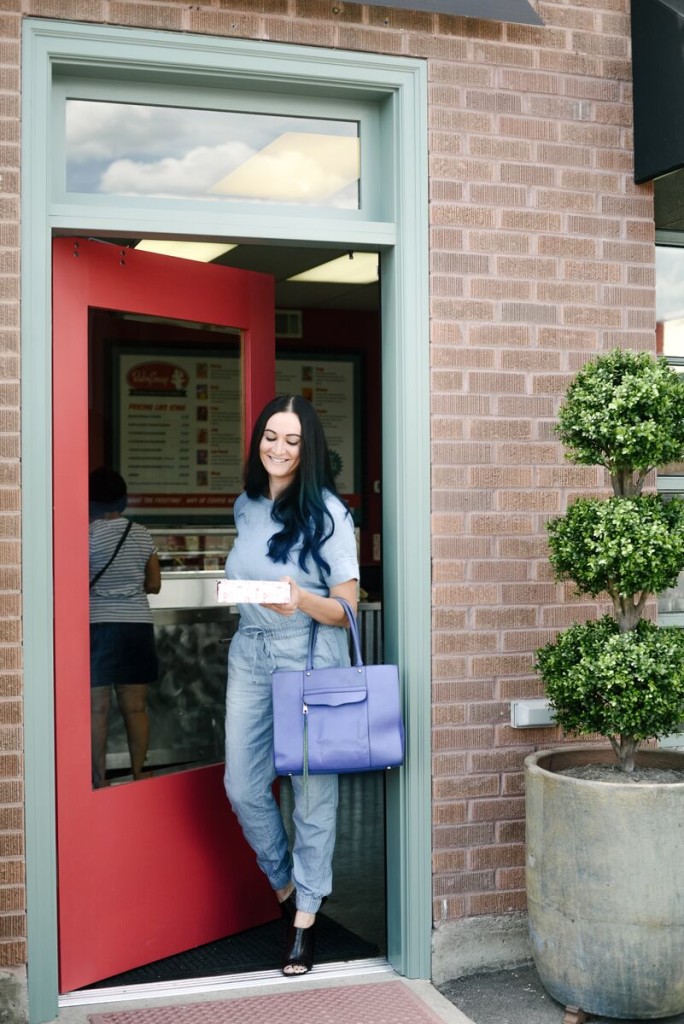 If you are a SLC local or just stopping into town, Ruby Snap is a definite must for the cookie lover in all of us. Do yourself a favor and pick up a cookie, or 6. 😉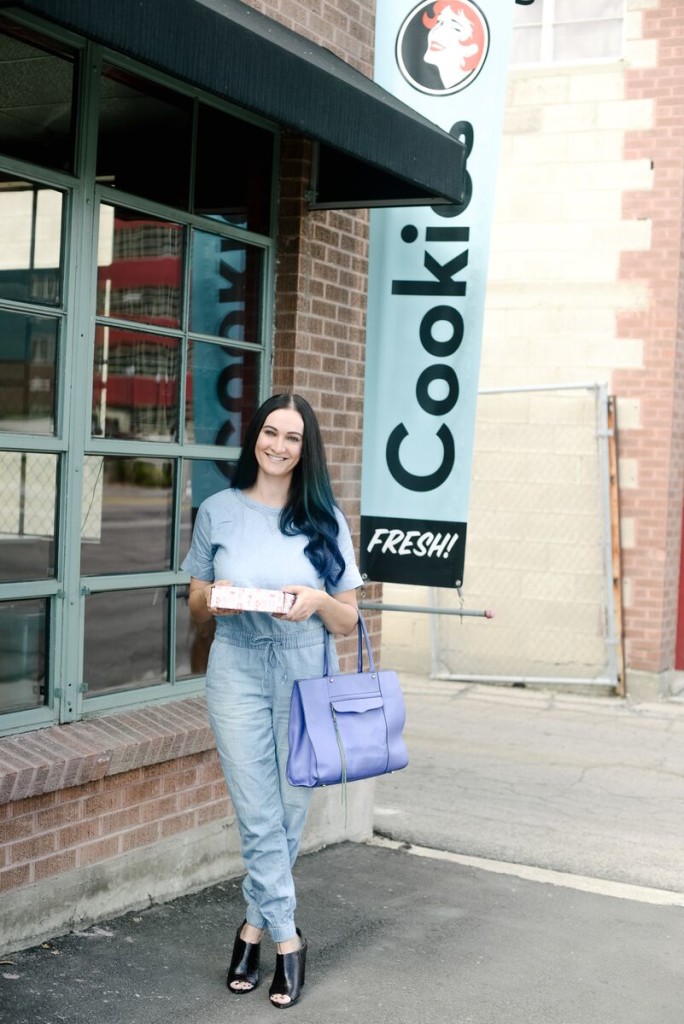 Photography by Haley Nord Photography
Disclosure
Sponsored posts or gifted items will be fully disclosed, and any thoughts and opinions shared are always honest and my own. Some posts contain contextual affiliate links, from which I may receive a commission on sales should you use them to make a purchase. No matter what, everything you see on Let's Mingle is something I genuinely like and recommend.