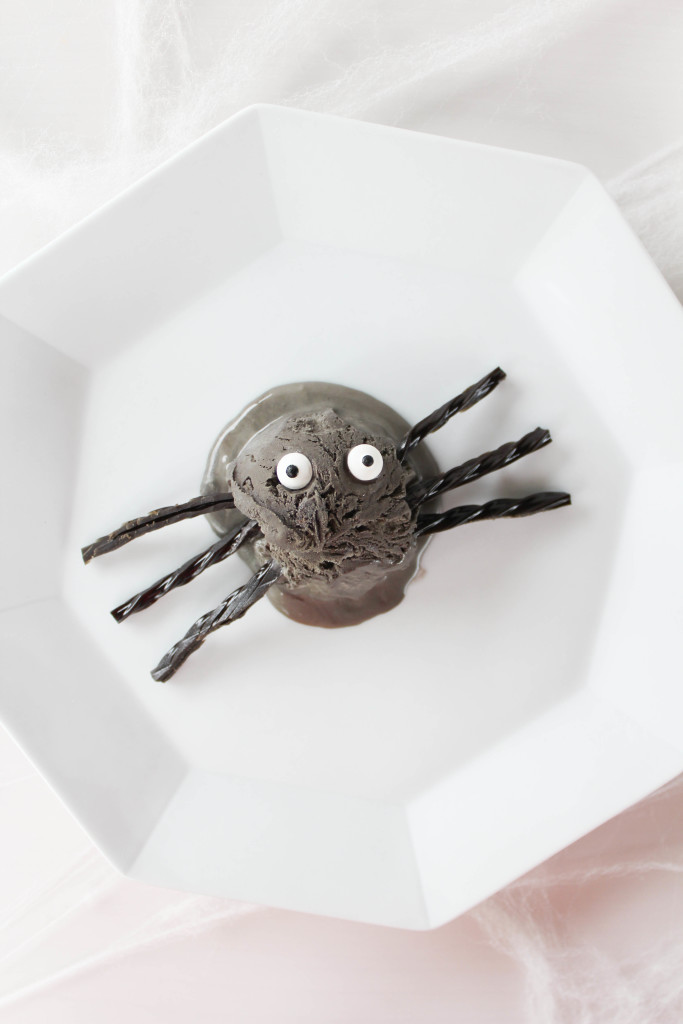 The witching hour is almost upon us, and what am I doing? Making ice cream.
Black licorice ice cream, to be exact.
I was never really a fan of black licorice until I got older. I feel like one day I just woke up and started liking it. Weird? Maybe. But either way, I'm sold now and I couldn't let Halloween pass by without concocting a little bit of my own black magic.
But black licorice ice cream alone isn't much fun. I needed to add a little something…
And that something turned out to be eyeballs and some creepy legs. And before I knew it, black licorice ice cream spiders were born!