Oogie Boogie Halloween Cocktail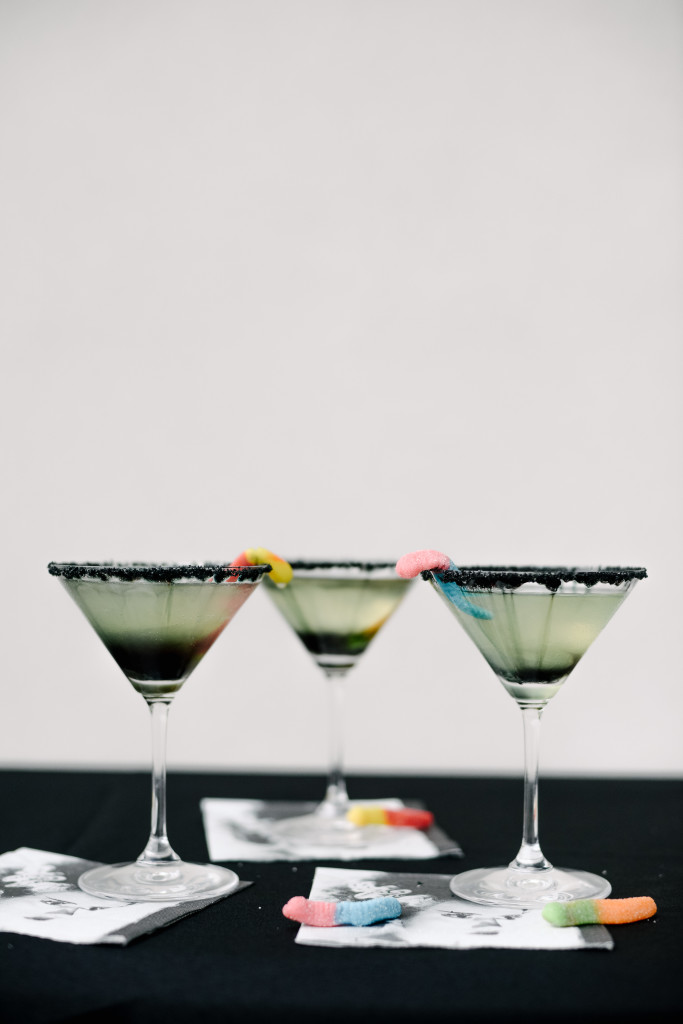 One of my favorite movies to watch to kick off the Halloween season is The Nightmare Before Christmas. What are some of your favorites?
I guess it really could go either way for both holidays, but I'm still partial to it for Halloween.
Jack and Sally are the best Halloween characters and really seemed to get popular as costume choices over the last few years too! And how can you not love cute little zero?!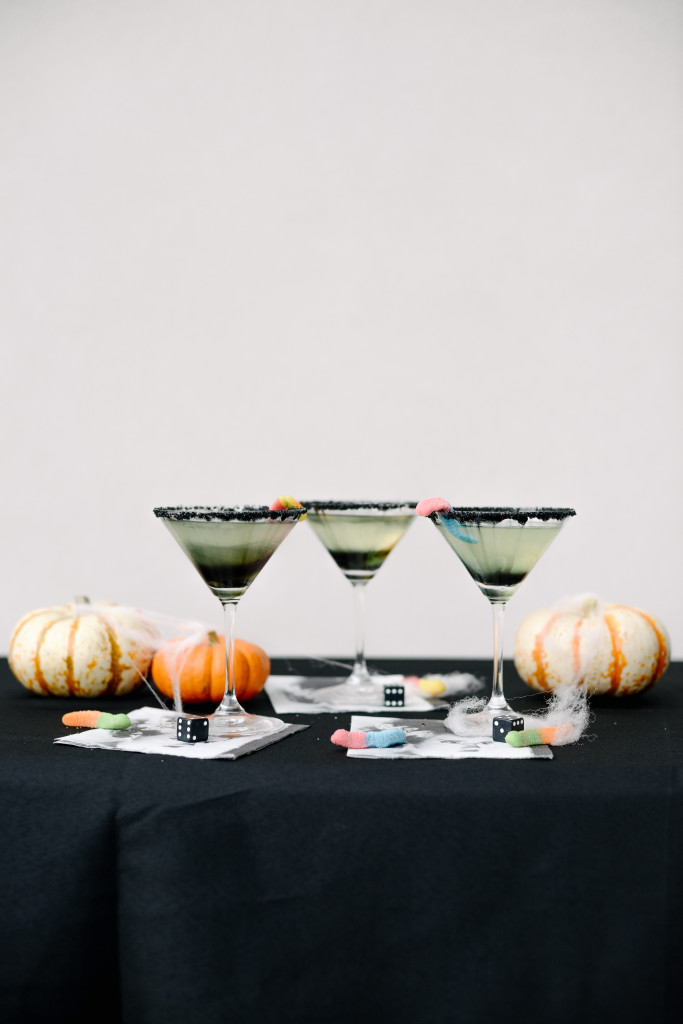 But how great is Oogie Boogie as a villain? Definitely a great character with his dice and constantly wormy filled self!
I used a little bit of inspiration from him when mixing up this devilishly good Halloween cocktail recipe.
Apple flavors, a hint of sour, lemon-lime fizz, and candy worms…of course!
This Oogie Boogie Halloween cocktail is definitely a winner to serve to the guests at your next spooky gathering!
Ready to share the nightmare?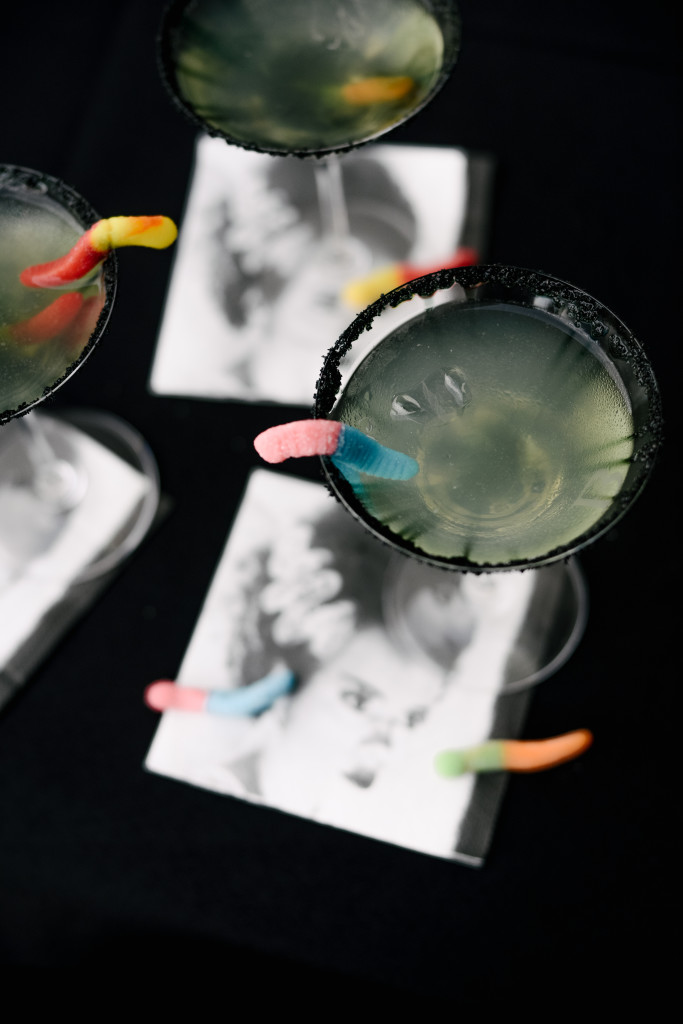 Here's what you'll need to make your own:
1.25 ounces Green Apple Vodka
1.25 ounces Sour Mix
Lemon-Lime Soda
Black Rimming Sugar
Candy Worms
Begin by rimming your martini glasses with black sugar. (I picked my black sugar up at World Market and those fun cocktail napkins too! How great are they?!)
First, flip your glass upside down and dip into a shallow bowl filled with water, or use a lemon or lime wedge to rim the edge of the glass.
Pour your rimming sugar onto a plate.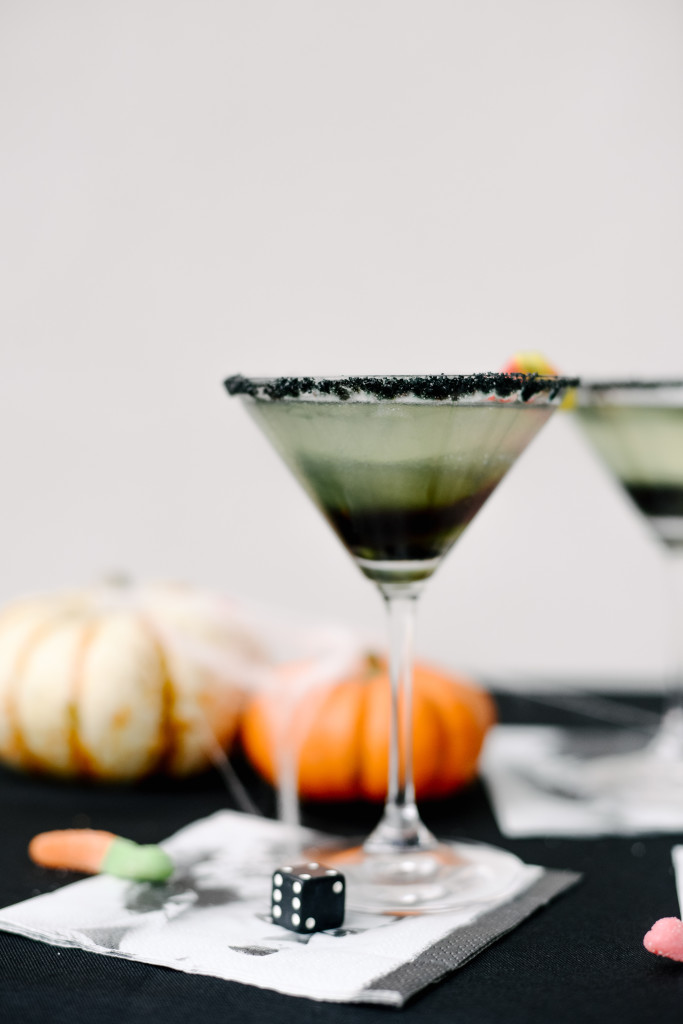 Again with your glass upside down, dip your wet glass rim into the rimming sugar on the plate. Flip your glass back around and you have a very cool, and perfectly ghoulish, cocktail rim. Pretty easy, right?
Next, add ice, vodka, and sour mix to a shaker.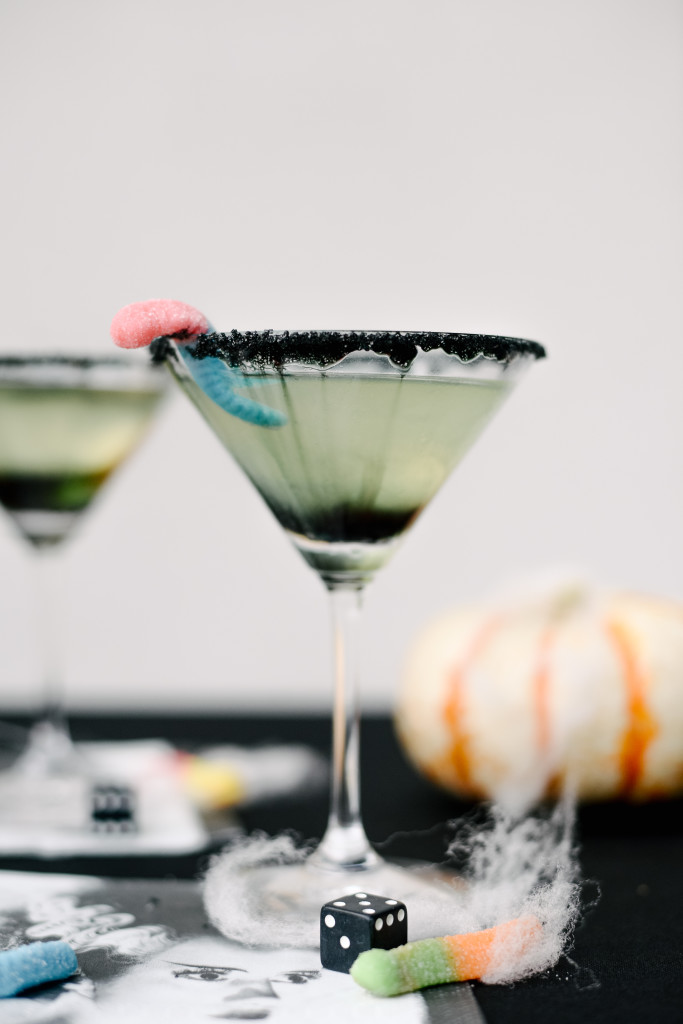 Shake and then strain into the sugar rimmed martini glass.
Top with sprite and garnish with candy worms.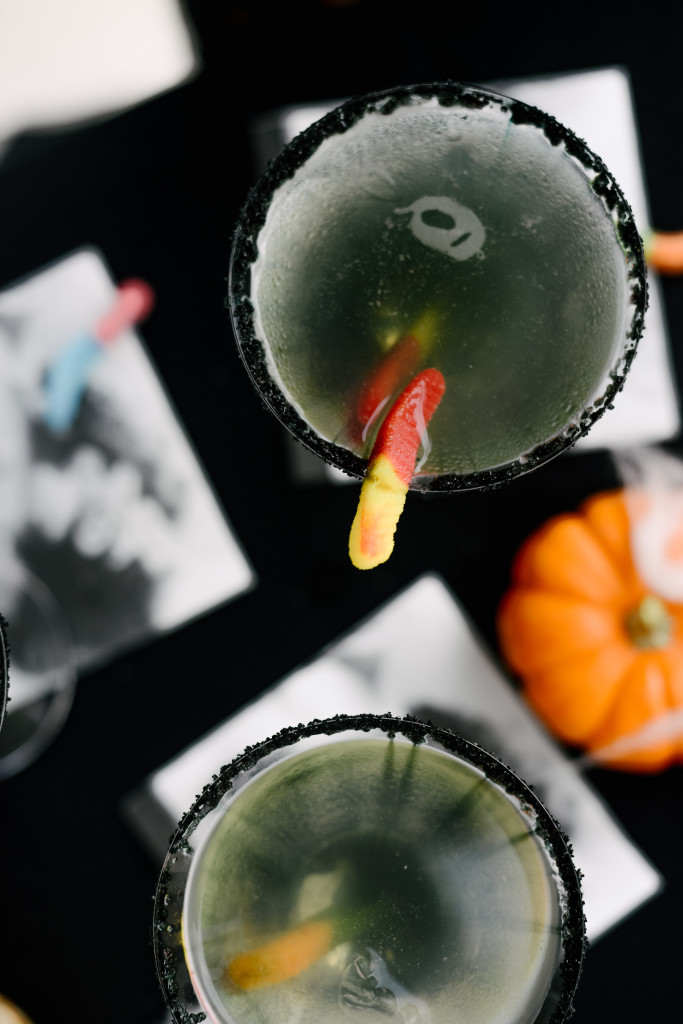 I really love how great the cocktails look when the rimming sugar runs down inside the glasses too, creating a black sugary trail that adds to the creepy factor! So much fun and so little work to create it!
If you want to add a little bit more fun, serve your Oogie Boogie cocktails with dice!
Enjoy!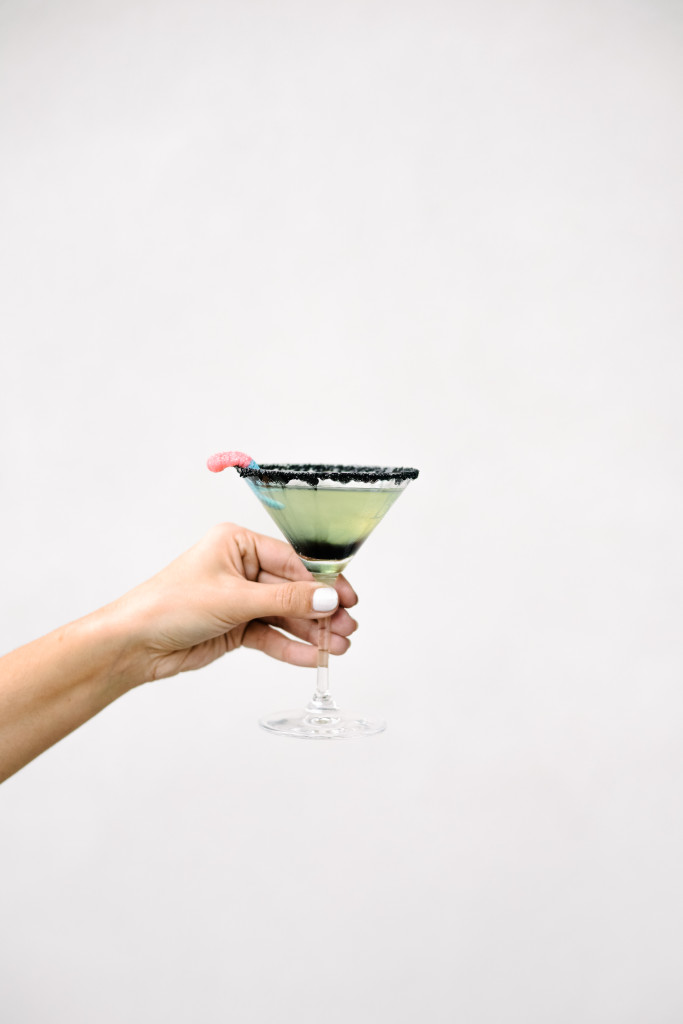 Photography by Haley Nord Photography
Disclosure
Sponsored posts or gifted items will be fully disclosed, and any thoughts and opinions shared are always honest and my own. Some posts contain contextual affiliate links, from which I may receive a commission on sales should you use them to make a purchase. No matter what, everything you see on Let's Mingle is something I genuinely like and recommend.