Cranberry Splash Cocktail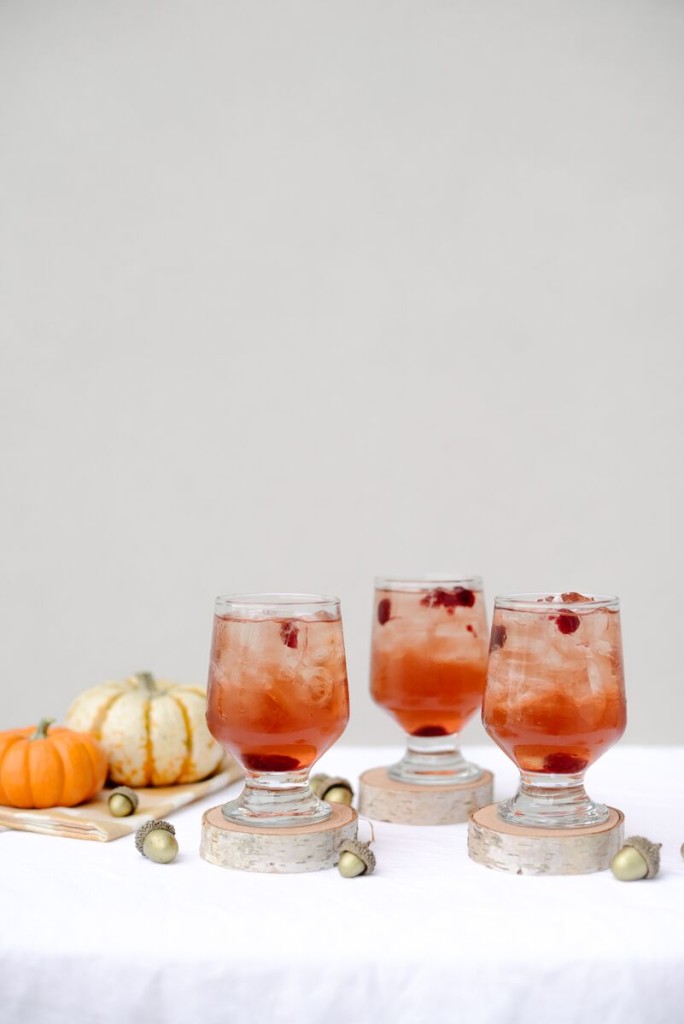 It's definitely starting to feel like the holiday season around here. Our temps have started dropping and there have been a few mornings when I could see my breath in the air. Slightly depressing since I love warm weather, but the one good thing that I do always look forward to with the change of season is Thanksgiving and Christmas!
My family has a few different traditions that we incorporate each year, but I am always on the lookout for other fun ideas to bring into the mix, much to my family's dismay. But, hey, someone's gotta do it, right?
We have a lot more traditions centered around Christmas, but I have wanted to try to bring a little more flavor into Thanksgiving.
Since there are no grand kids around yet, I might just try to incorporate a new cocktail recipe each year or a cocktail making competition between family members! A fun take on the holidays, but also delish and fun to create.
This cranberry splash cocktail will definitely be a contender this year!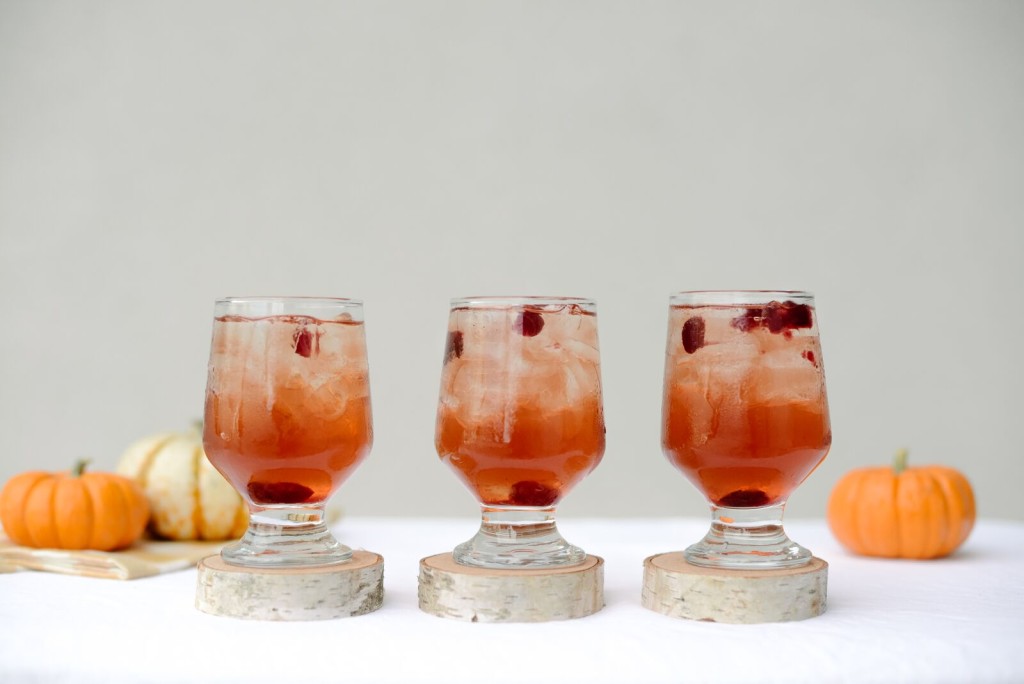 Vodka, orange liqueur, and even some fresh cranberries take this refreshing cocktail up to the next level and I don't think anyone will mind if you steal a few of the fresh cranberries for the cranberry sauce if you hand them a glass of this yummy cocktail.
Here's what you'll need to make your own:
1.5 oz. Vodka
1/2 oz. Orange Liqueur
1/2 oz. Dry Vermouth
2 oz. Cranberry Juice
1 Cup of Ice
Fresh Cranberries for Garnish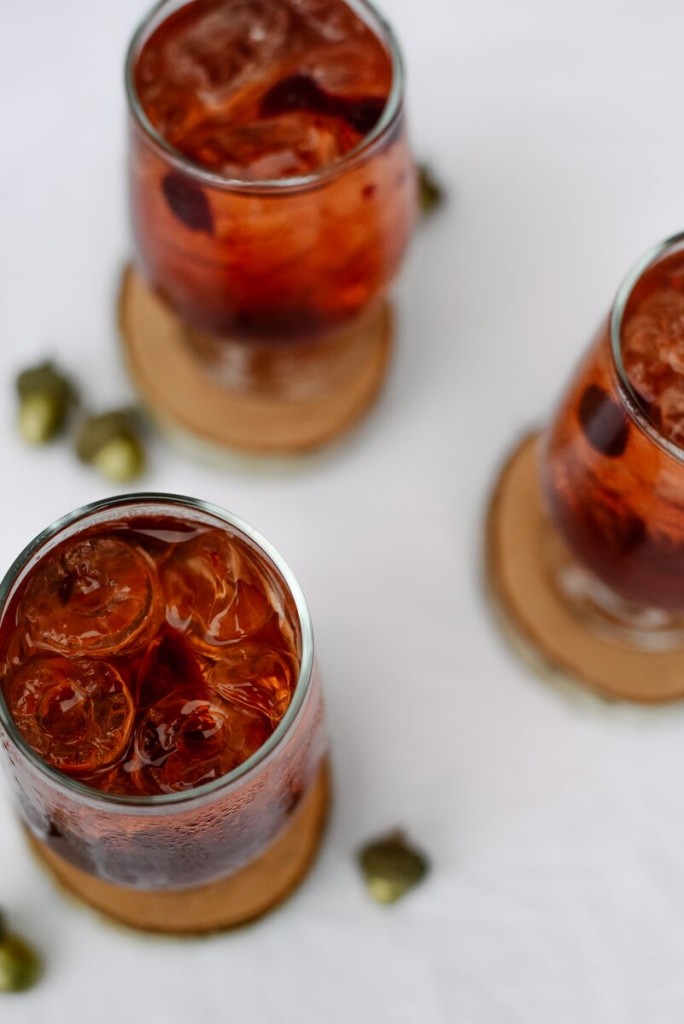 Combine the vodka, orange liqueur, vermouth, cranberry juice, and ice in a cocktail shaker.
Shake well to mix and to chill the cocktail. Pour into glasses, and serve.
Garnish with fresh cranberries.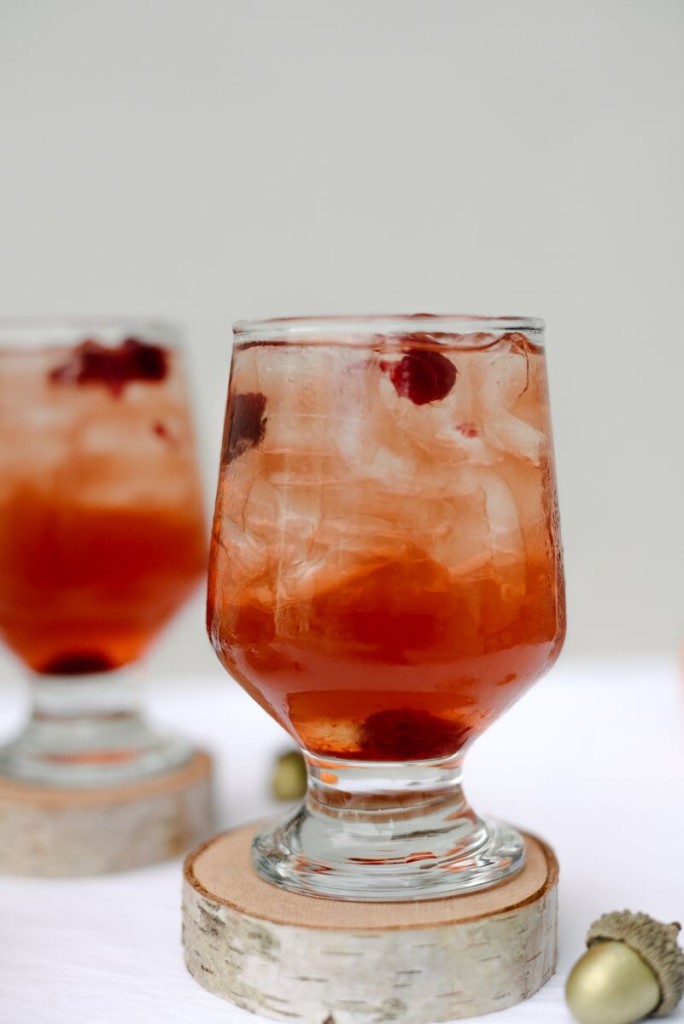 If you really want to pump up the cranberry flavor, use cranberry flavored vodka in exchange for the regular vodka, and muddle a few cranberries into the bottom of your shaker first before shaking.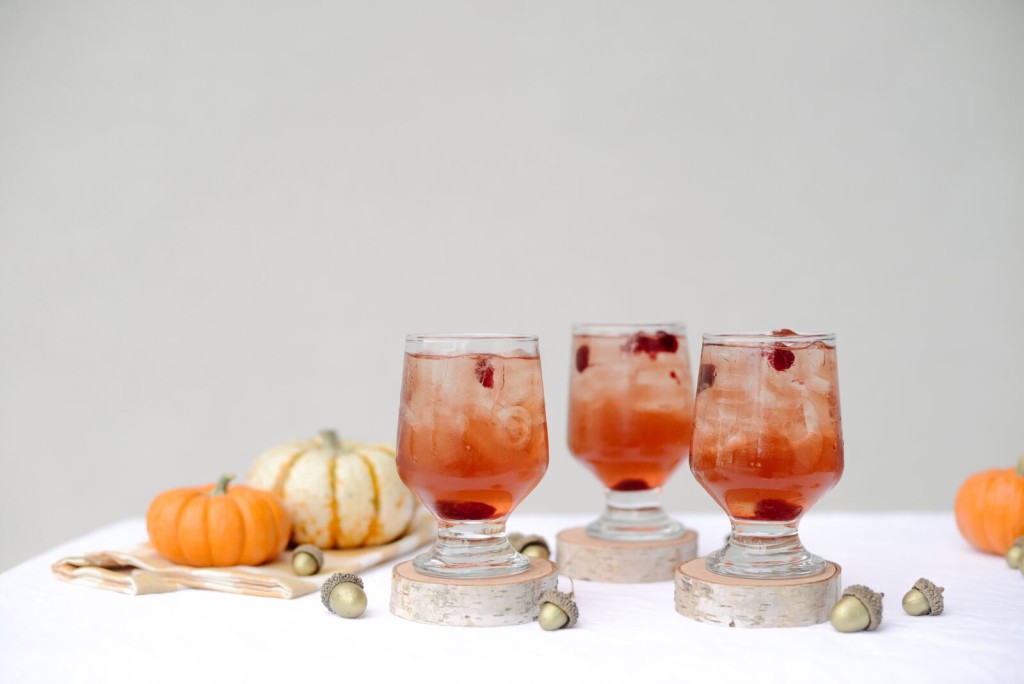 Your cranberry splash cocktail looks extra festive served on some cute (and sparkly!) wooden coasters too…check out the DIY for them later this week!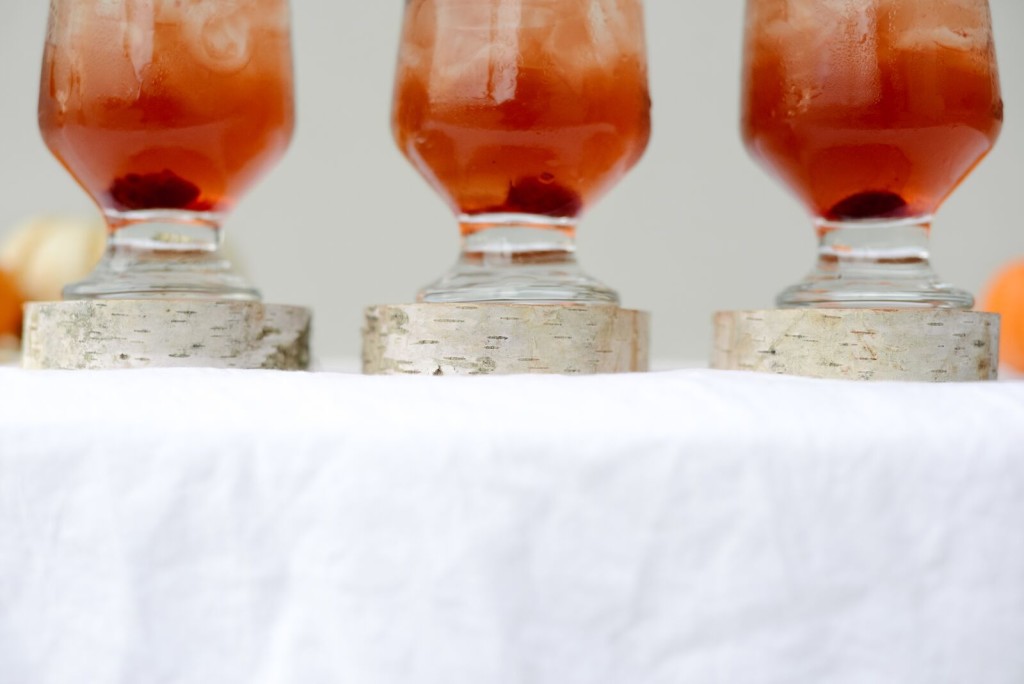 Photography by Haley Nord Photography
Disclosure
Sponsored posts or gifted items will be fully disclosed, and any thoughts and opinions shared are always honest and my own. Some posts contain contextual affiliate links, from which I may receive a commission on sales should you use them to make a purchase. No matter what, everything you see on Let's Mingle is something I genuinely like and recommend.