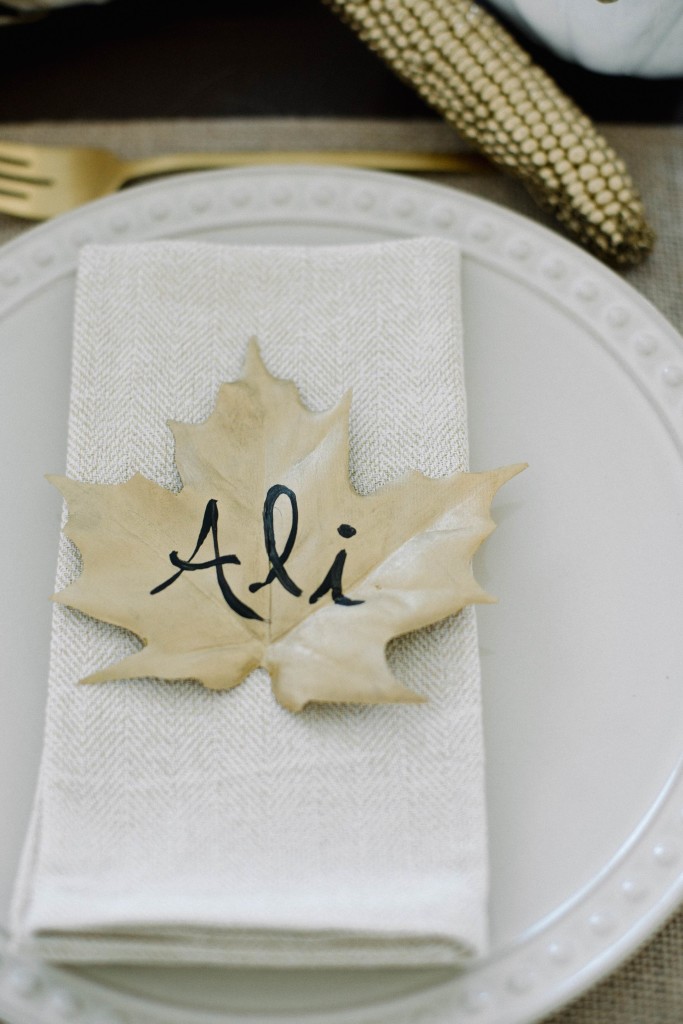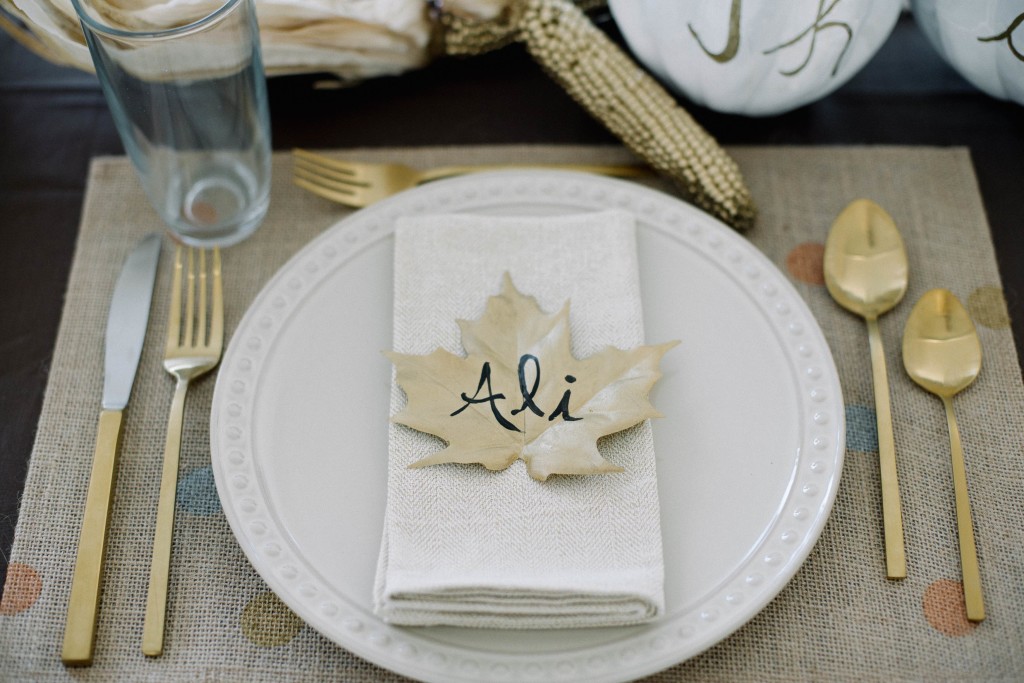 I'm keeping the DIY train going today and sharing another project from the gold Thanksgiving tablescape design that I shared earlier this week.
And if you haven't noticed, the DIY's are all SUPER simple to put together. So don't stress if you are hosting the big dinner this year. You still have plenty of time to put this whole design together with tons of time to spare!
I shared how to make those metallic polka dot placemats yesterday, but the table design wouldn't be complete without those pretty little gold leaf placecards!
They are an easy way to add a simple, yet elegant touch to each place setting and won't take longer than an afternoon to create either.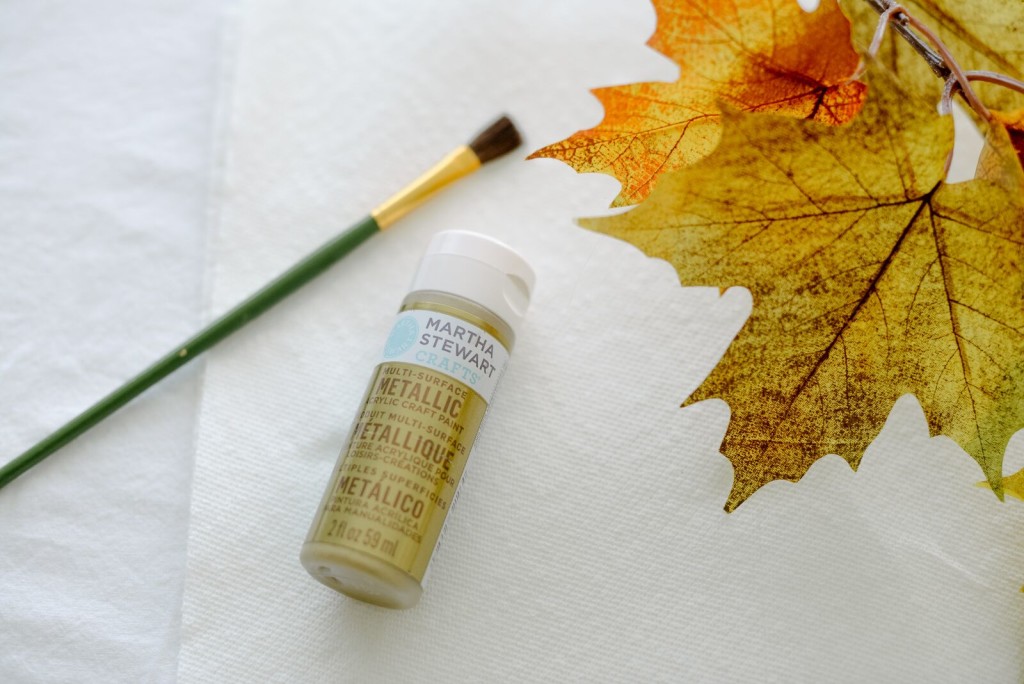 Here's what you'll need to make your own:
Gold Craft Paint
Faux Leaves
Black Sharpie or Paint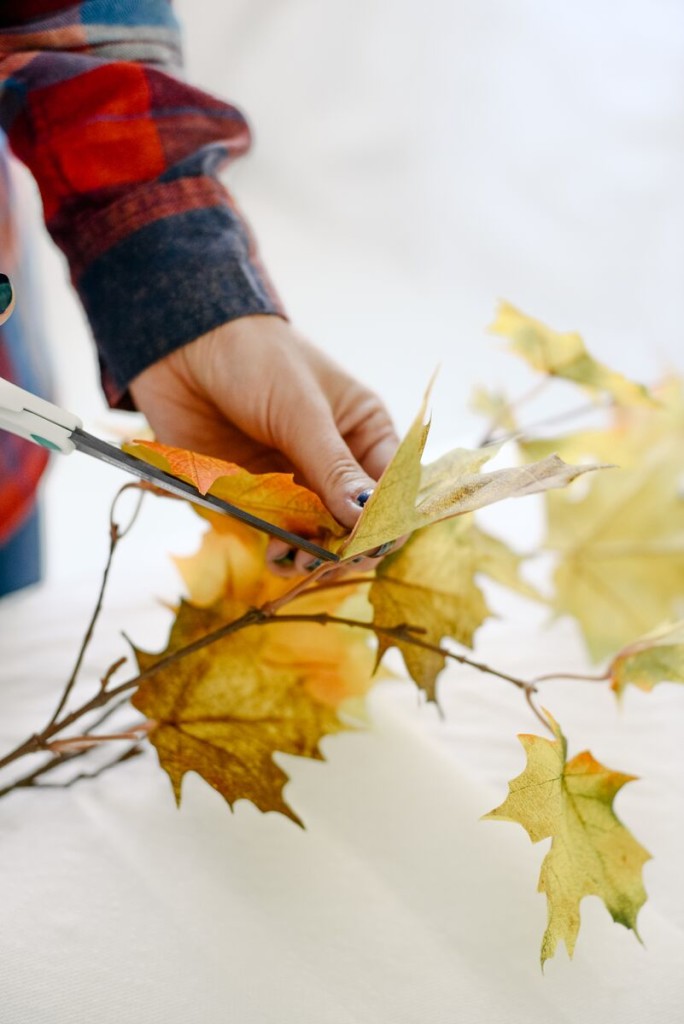 I picked up a branch of these gorgeous maple leaves at my local craft store. You could use real leaves as well, but they won't be as durable, and you'll have to be more delicate with the process. If you have purchased your faux leaves on a branch, like I did, cut your leaves off as close to the leaf as possible. I didn't want any branch pieces sticking out from the bottom of my finished leaves.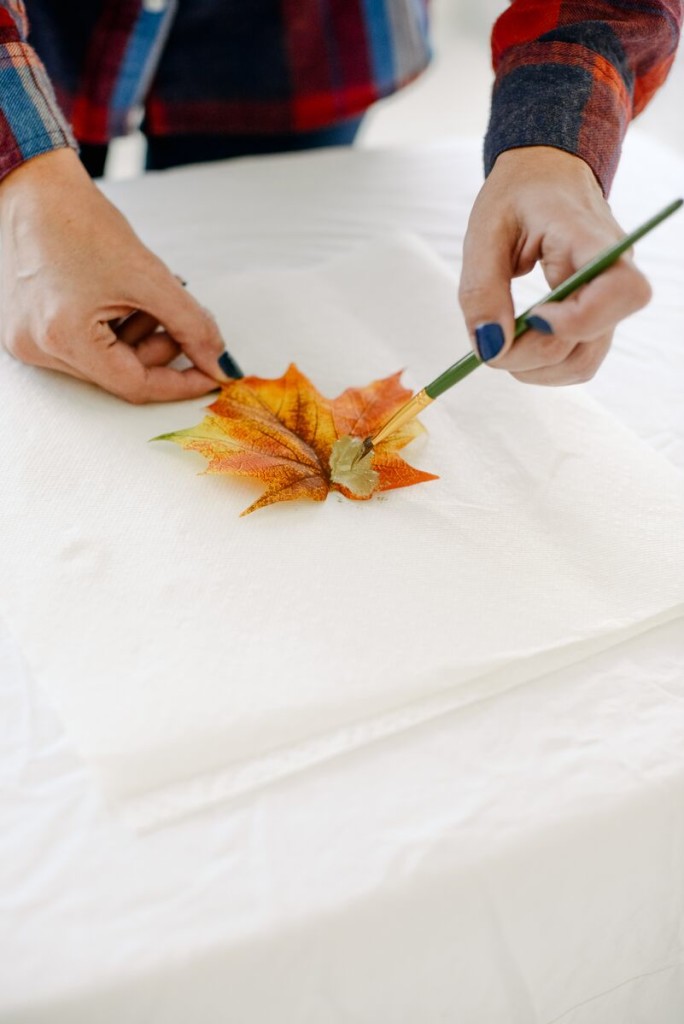 Place your leaf on a surface that can get dirty or use a paper towel, and begin painting your leaf with gold craft paint.
Depending on your paint and the color of the leaves you buy, you might need to apply more than one coat. If so, allow the paint to dry completely in between each application.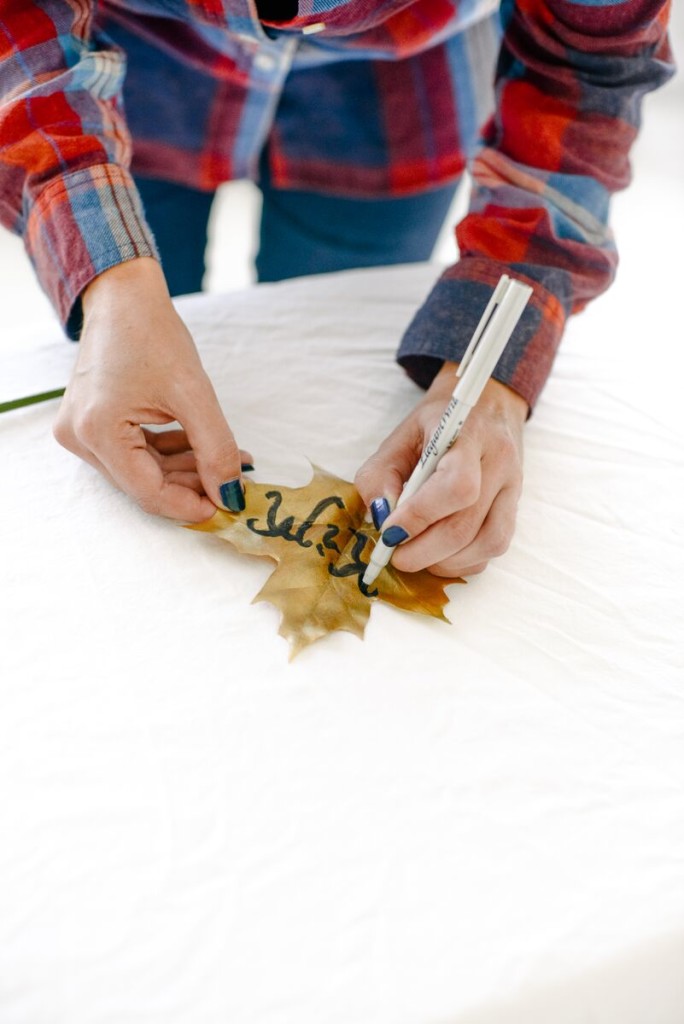 Once your paint has dried, use a black sharpie or black paint to write your guests names right onto the top of your finished leaves. Allow the paint or the marker to dry completely before using.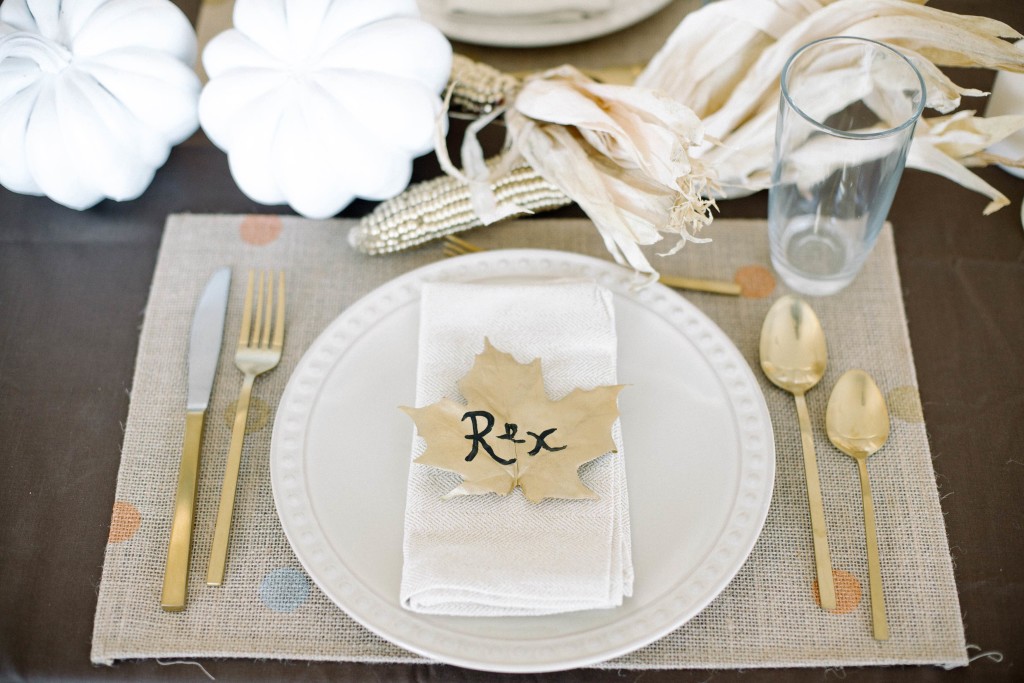 And that's it! Just a few simple steps to achieve a pretty little placecard for all of your special dinner guests!
And remember, if you are using silver or copper instead of the gold accents for your table, you can just as easily create these leaf placecards using other paint colors too!
Photography by Haley Nord Photography
Disclosure
Sponsored posts or gifted items will be fully disclosed, and any thoughts and opinions shared are always honest and my own. Some posts contain contextual affiliate links, from which I may receive a commission on sales should you use them to make a purchase. No matter what, everything you see on Let's Mingle is something I genuinely like and recommend.