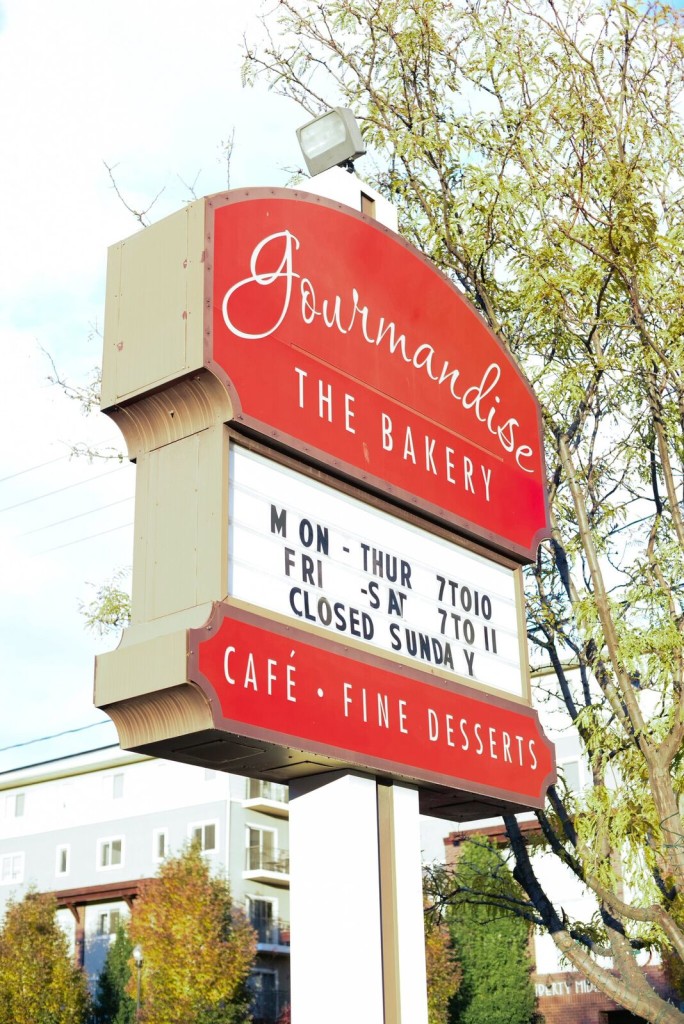 Cakes, cookies, and pastries – oh, my! It must be time for another sweet stop around here! (Or really just another day, since sweets = life).
IF you haven't been following along, I like to share a local Salt Lake City sugary must try location for locals or travelers alike. Because who doesn't need want a little more sugar in their life…?
To find out where I've been before, just search "sweet stops" on the side bar to see my previous reccomendations! They are always delicious and always sugar filled.
This month, I stopped by a local hot spot called Gourmandise. They are a fun little bakery that is open early and closes late, serving up some of the best pastries around.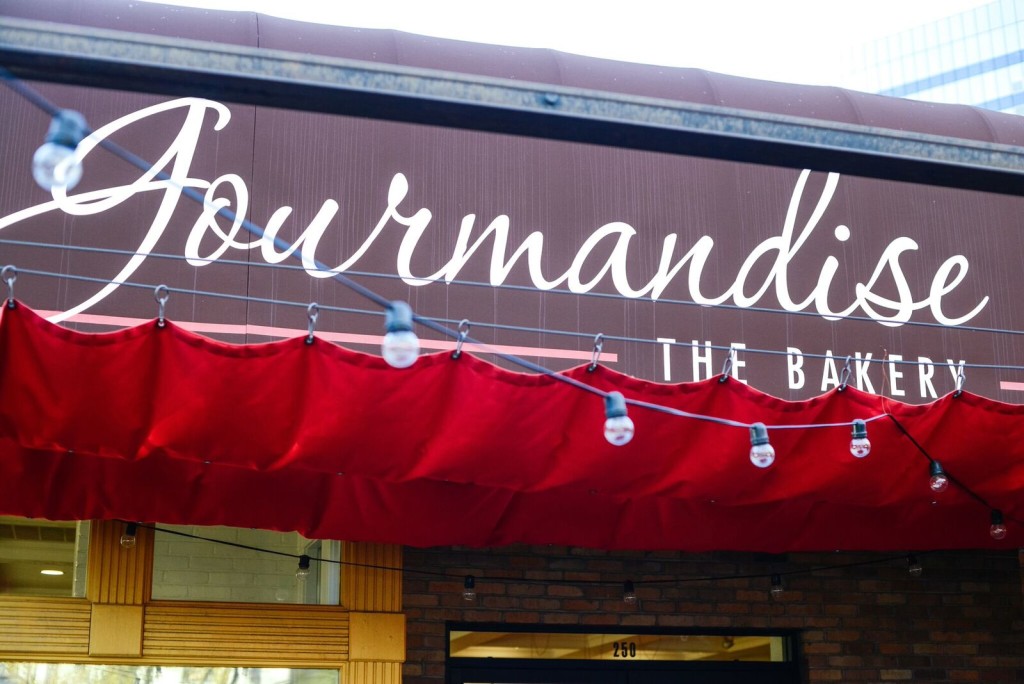 When you first walk in, you might be a bit overwhelmed by the wall to wall cases full of deliciousness. It's definitely hard to choose just one (or two, or three) tasty treats.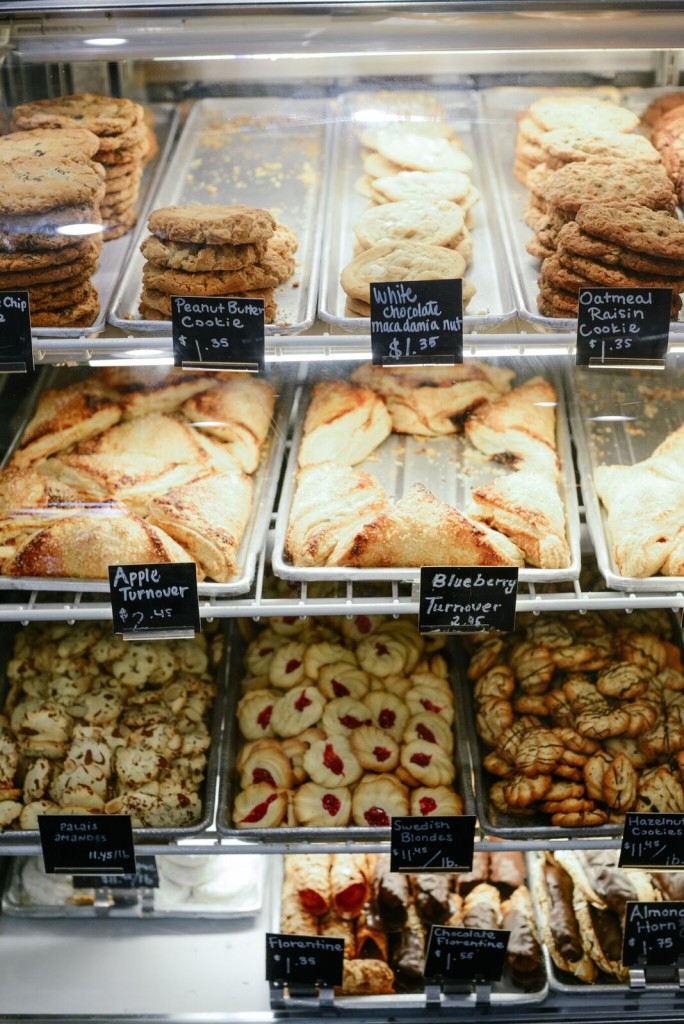 I opted for a few myself, because why choose? 😉
I settled on a giant chocolate dipped peanut butter cookie, a powdered sugar dusted strawberry shortcake puff, and a pretty little layered neapolitan. All of them were amazing. The cookie didn't even last before getting back into the car!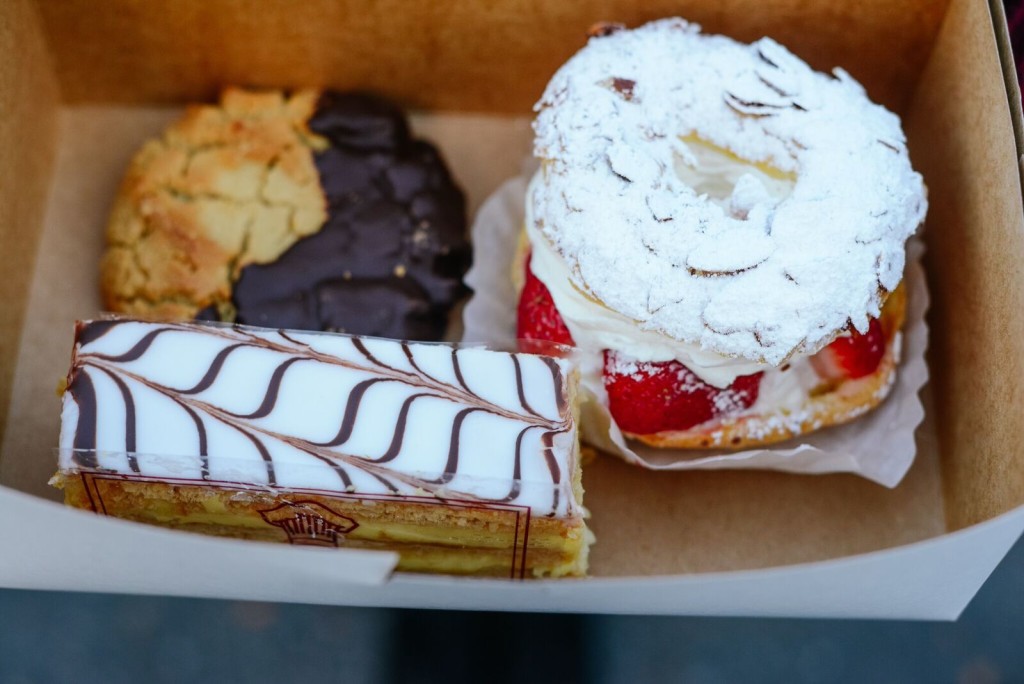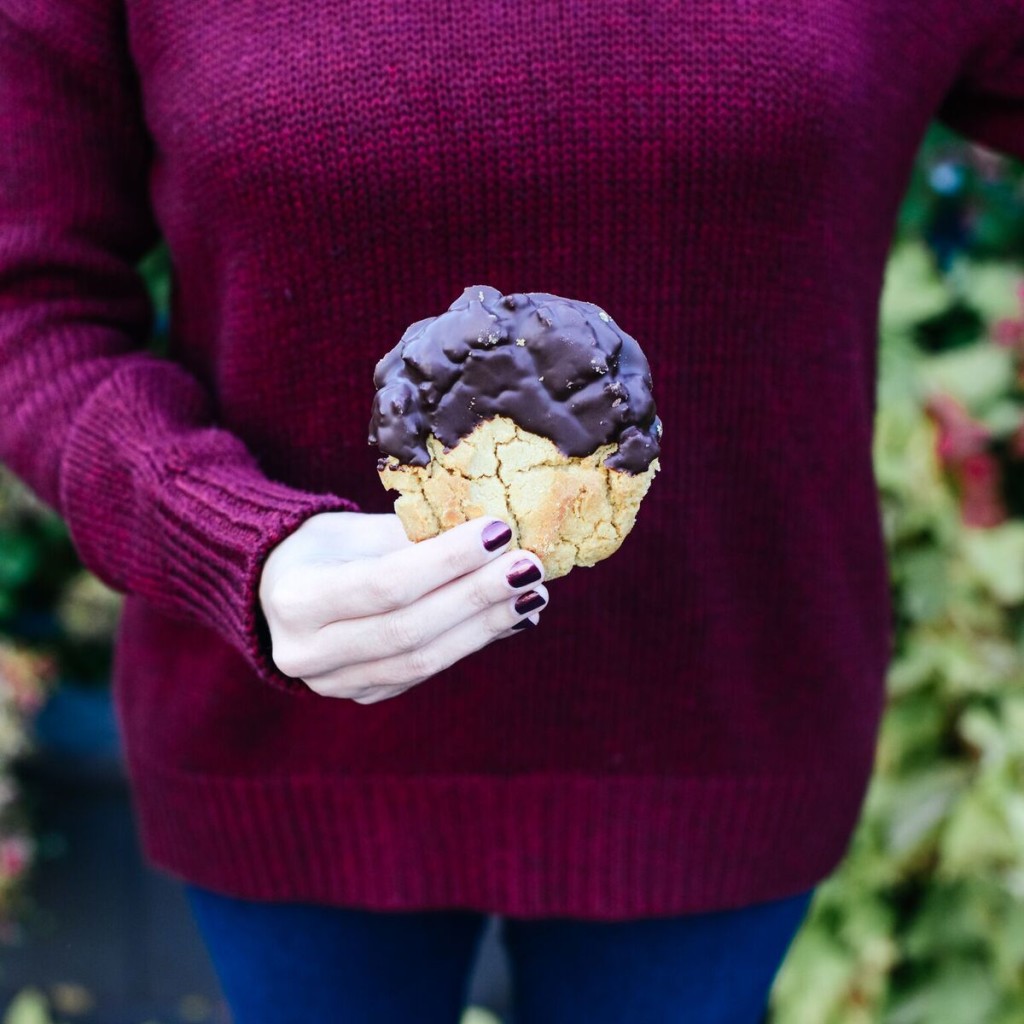 They have a staff of late night bakers stocking the shelves with freshly made bread and rolls for the full day of customers, but also stock more (including loaves of apple cinnamon bread that get snatched up before sunset!) that customers can take home to enjoy later.
One of the things I love about Gourmandise, is that their selections are constantly changing. They make sure to always have the classics on hand, but on any given day, you can walk in to find something new or a seasonal option available. Which just means I need to visit more often.
They are also open for lunch and dinner serving house made specialty sandwiches, salads, and soup, and also serve beer, wine, and have a great coffee selection available too.
Another huge plus…? They are open late! I don't know about you guys, but late night dessert and coffee cravings are a real thing and it's hard to find something to fill that void after 8pm when Starbucks closes their doors. Gourmadise gets that and is there to fulfill those late night needs. (Sounds kinda dirty, but don't get between me and my pastries! Ha.)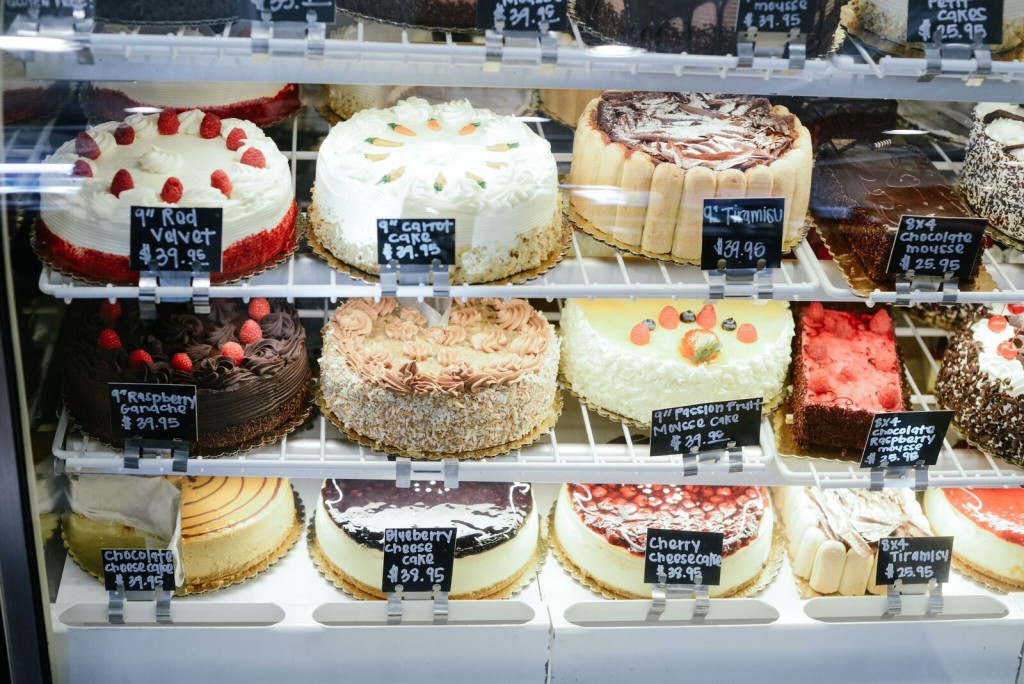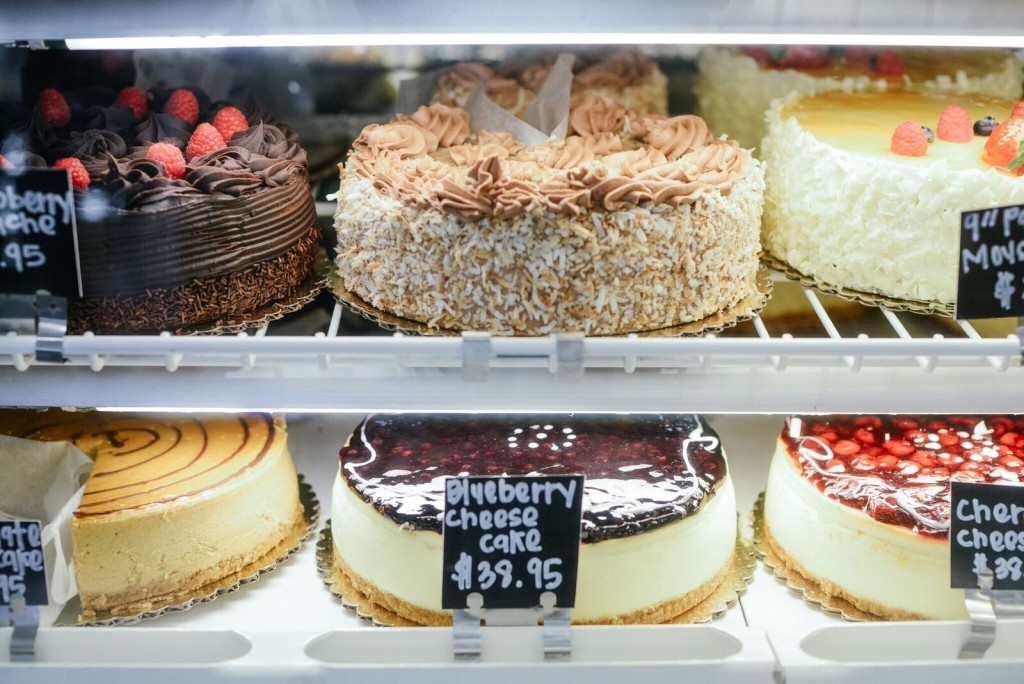 And if everyday pastries and desserts aren't enough, Gourmandise also has an entire case full of custom made cakes and cheesecakes too. You can try a slice or take a full cake home with you to celebrate a special occasion. Tell me that case isn't amazing!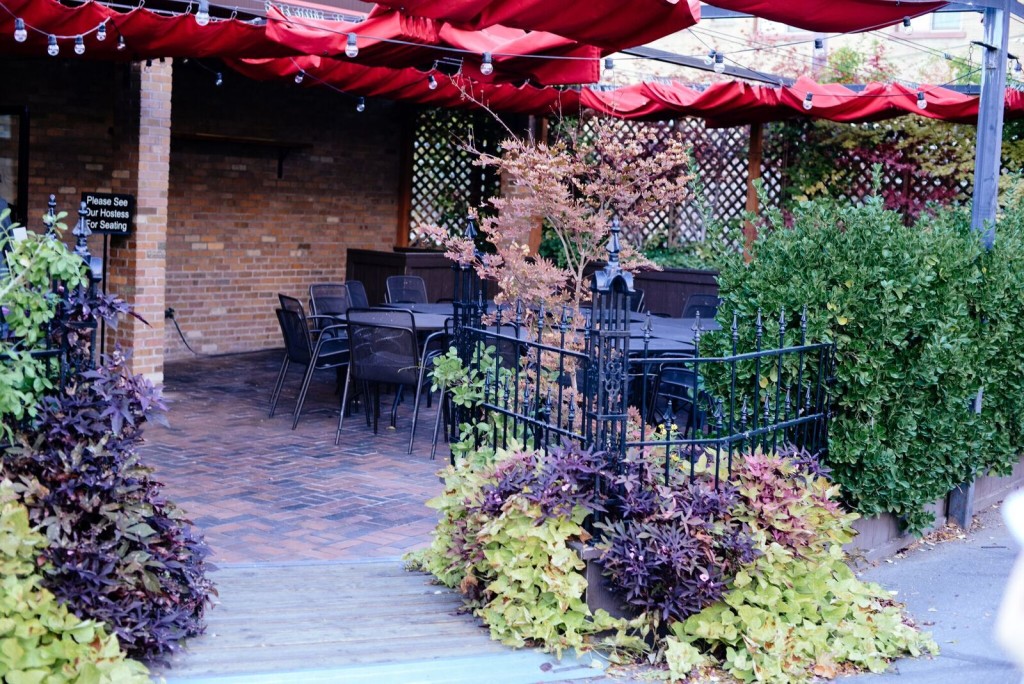 In the summer, you can usually find me spending my evenings perched out on their patio, under bistro lights, eating too much sugar with friends.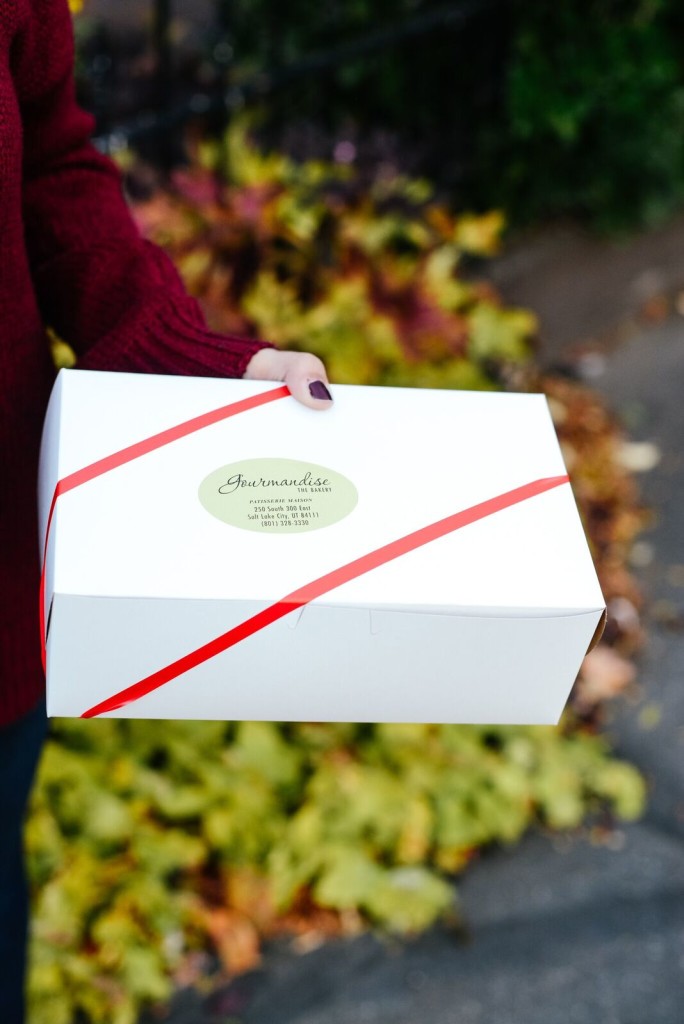 If you live in Utah, or are just passing through, plan to add Gourmadise to your must stop list and pick up your own little white box of goodness. You won't be disappointed!
Photography by Haley Nord Photography
Disclosure
Sponsored posts or gifted items will be fully disclosed, and any thoughts and opinions shared are always honest and my own. Some posts contain contextual affiliate links, from which I may receive a commission on sales should you use them to make a purchase. No matter what, everything you see on Let's Mingle is something I genuinely like and recommend.