OREO Cookie Ball Referee Pops
This shop has been compensated by Collective Bias, Inc. and its advertiser. All opinions are mine alone. #OREOCookieBalls #CollectiveBias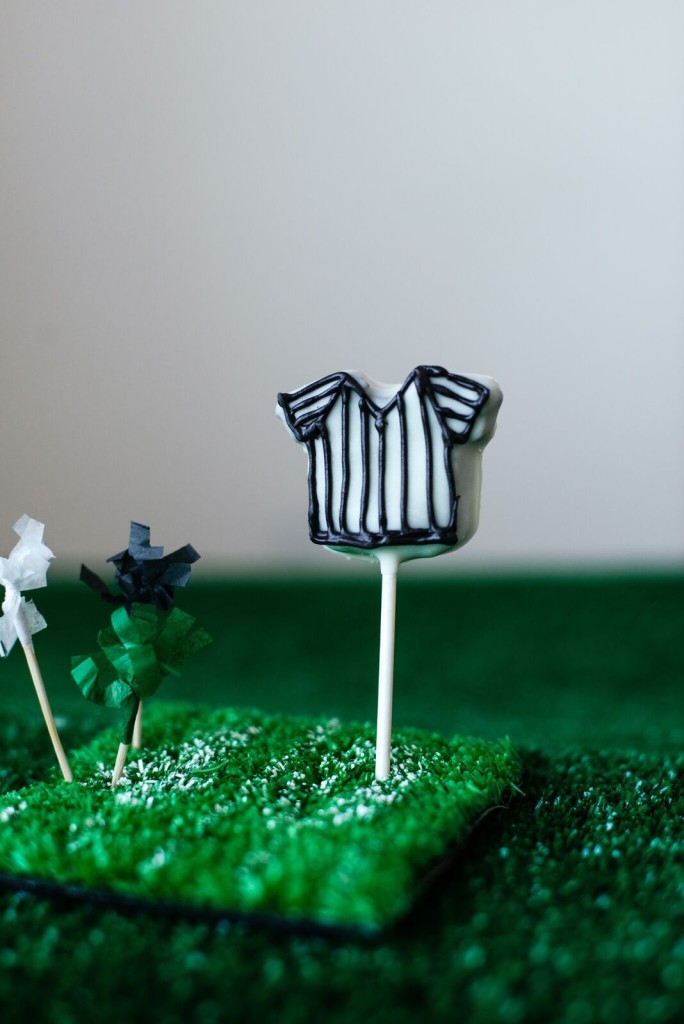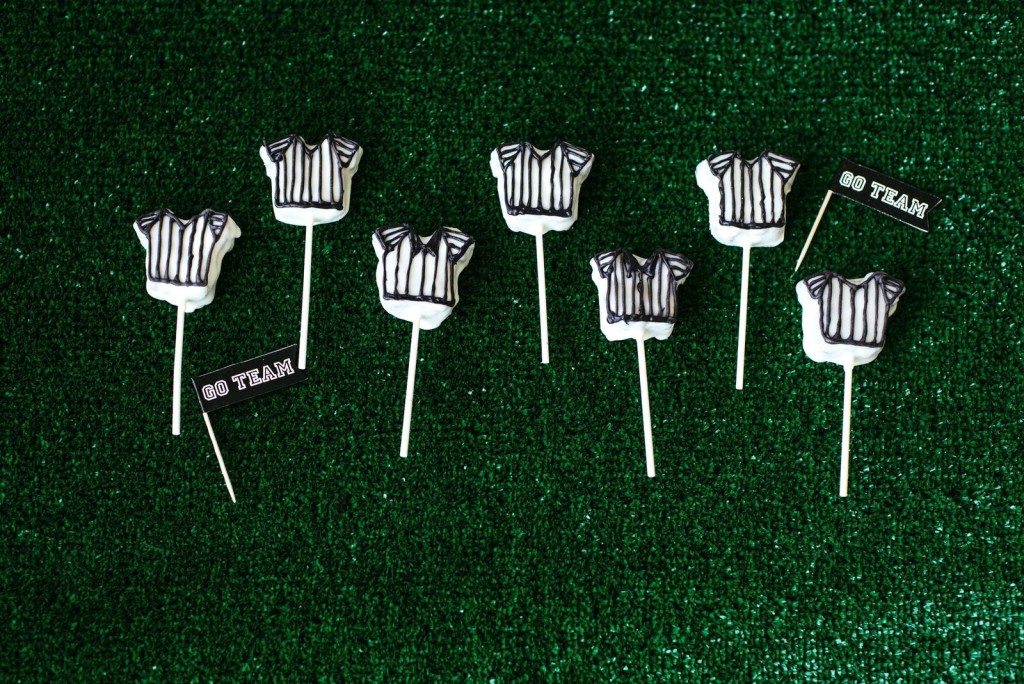 One of my favorites things about Fall is definitely football. My entire family crowds around the couch on Sundays, we eat lots of snacks, and lounge around in sweats and comfy clothes all day. (What's not to love about that?)
We all root for different teams, so there's a bit of competitive spirit going around too. 😉
With the holidays right around the corner, the big game will be here before you know it and I'm always on the hunt for new and fun ideas to celebrate.
Regardless of what team you or your family cheer for, you still need a few people to keep the crowd under control and make things fair, which is exactly what today's post is all about!
I'm making some adorable OREO Cookie Ball referee pops!
Even if they do happen to be super cute and not all that "manly", they are absolutely delicious, so you'll be able to win over even the most "manly" fans with them! 😉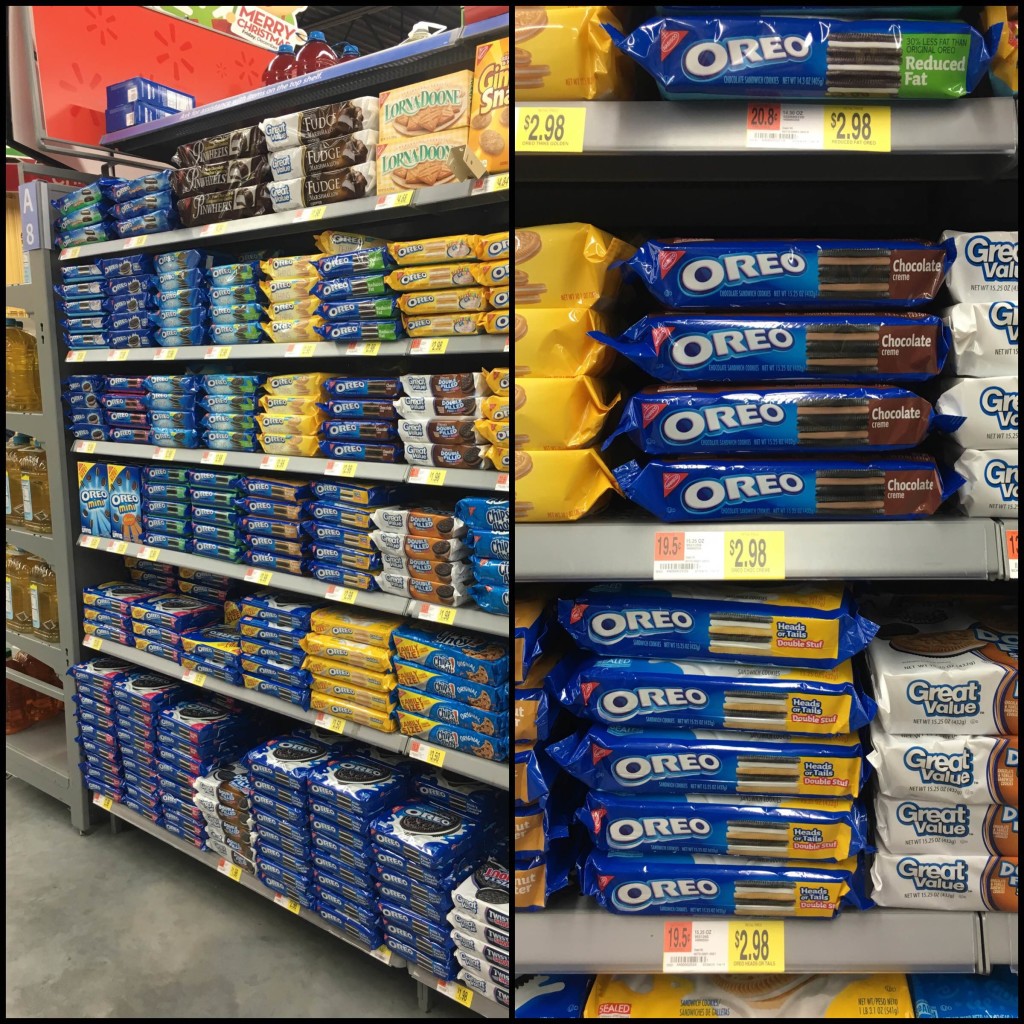 I stopped in to my local Walmart store to pickup the supplies and spent about an hour in the cookie aisle, because I couldn't decide on an OREO flavor. The great thing about the OREO cookie ball recipe is that you can use any flavor of OREO that you want! (I ended up picking chocolate, my fave!) Plus, the recipe is really easy to make! You'll be making these OREO cookie ball referee pops in no time!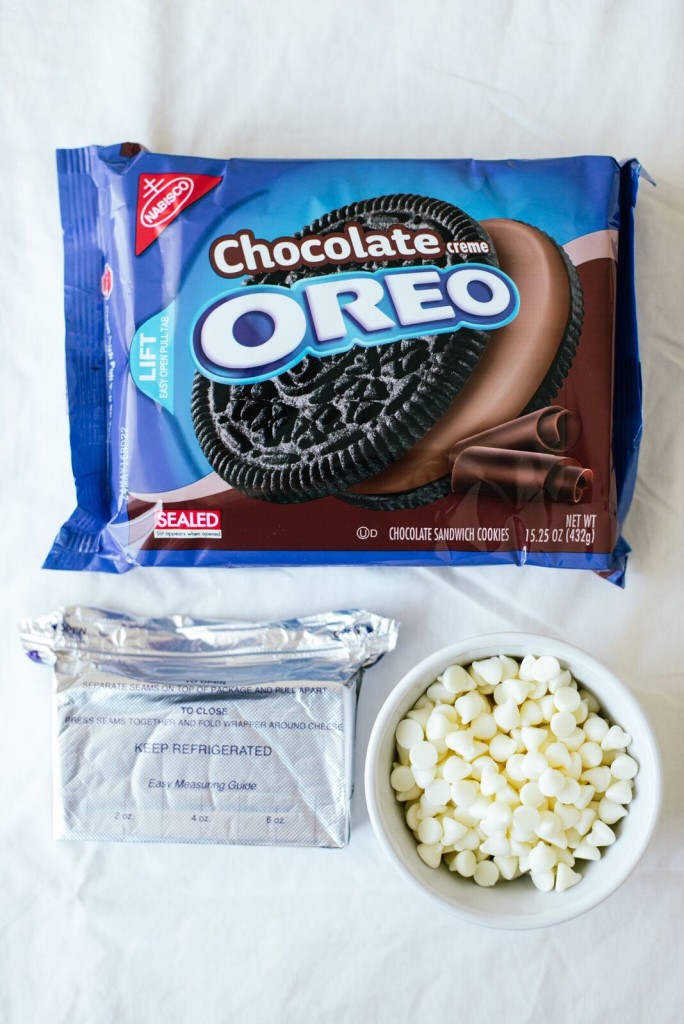 Here's what you'll need to make your own:
1 pkg (8 oz.) brick cream cheese, softened
36 OREO Cookies, finely crushed (about 3 cups)
4 pkg. (4 oz. each) semi-sweet baking chocolate, melted
Mini Onesie Cookie Cutter
Candy Pop Sticks
Black Candy Melts
#2 Frosting Piping Tip
Because we're making referee cookie ball pops and we want their jerseys to be white, I substituted the semi-sweet baking chocolate for white chocolate instead. I also used baking grade chocolate chips, since they tend to be a little bit faster and easier to melt!
First, mix your cream cheese and cookie crumbs until well blended. It will be a little bit sticky.
The traditional OREO cookie ball recipe asks you to shape your "dough" into 48 (1-inch) balls (which you could do if you wanted to make football helmets instead of jerseys!), but for the jerseys that we're making today, you'll actually roll your dough out onto a parchment lined cookie sheet, until you have it rolled out to about 1 inch thick. Freeze your dough sheet for 10 min, to make it less sticky when time to use the cookie cutter.
After the dough has chilled for a bit, pull it out of the freezer, and using your onesie cookie cutter, carefully cut out and remove your jersey shapes.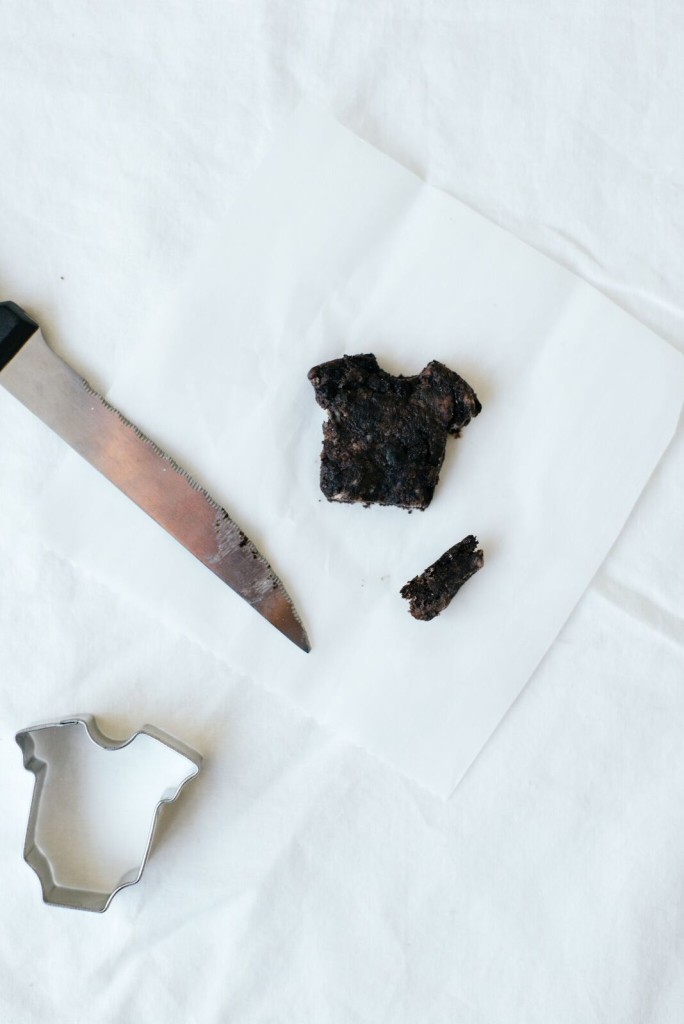 Using a knife, cut off the bottom portion of your cut out cookie pops, so that the bottom is flat and even all the way across.
Insert your stick into the bottom center of your pops. You can press and form your cookie pop around the stick if it feels less than secure.
Place back onto your parchment lined cookie sheet and pop them back into the freezer for another 10 minutes until chilled and firm again.
Next, melt your white baking chocolate according to the directions on the back of the package.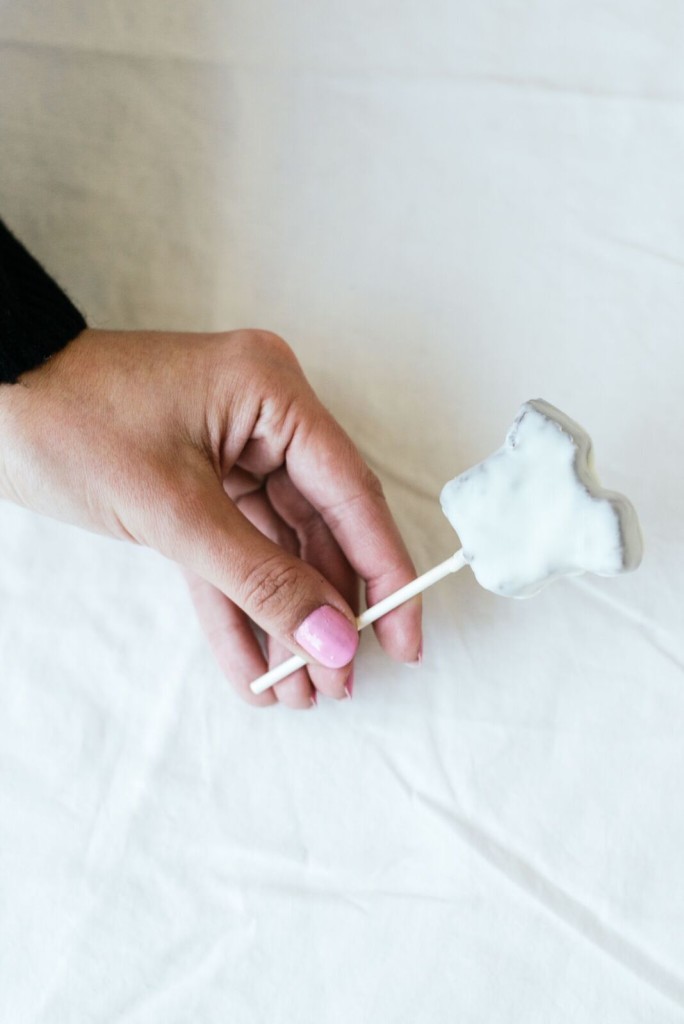 Dip your pops into the melted chocolate, being very careful not to have them fall off of the sticks. I also like to use a spoon to carefully pour the melted chocolate over the pops while I hold them. This prevents them from falling off into your chocolate! Once dipped, place them back onto your parchement paper in a single layer. Allow them to cool at room temperature until the chocolate has fully set.
Next up, it's time to decorate them! Melt your black candy melts according to the package directions. When melting your candy melts, it's actually better for it to still be a little bit firm before you begin to pipe it. So pull it out of the microwave earlier than you normally would.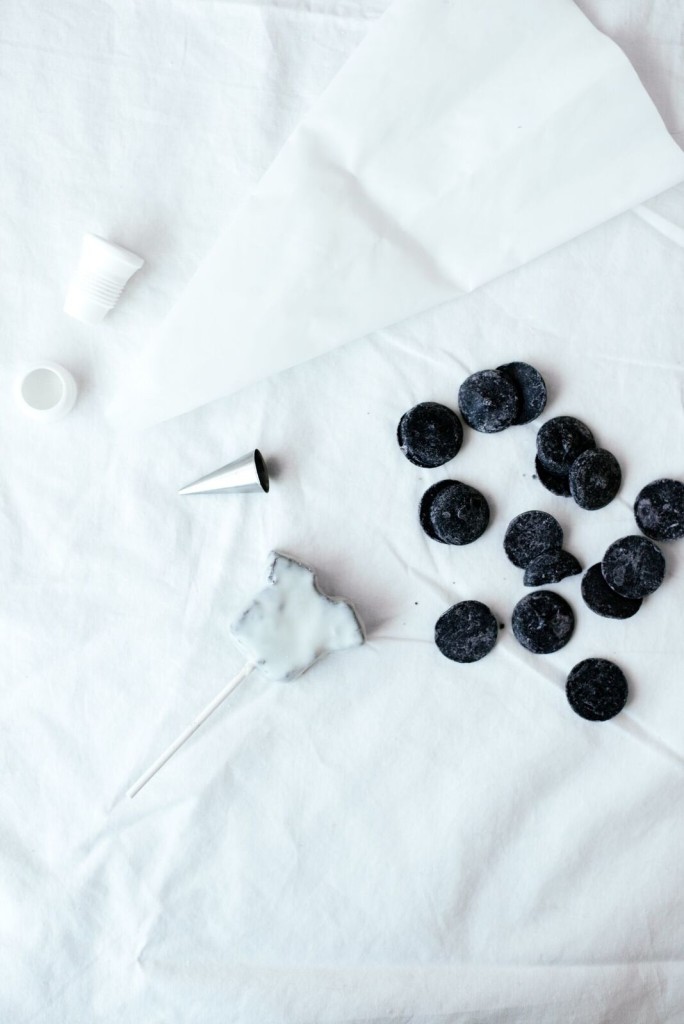 Using a piping bag (or a zip lock bag), and your #2 piping tip, slowly begin piping on outline all the way around your "jersey" shape. Once your outline is complete, create two diagonal lines to create the "sleeves" and then pipe the vertical lines down across the rest of the jersey, filling it in. Next, go back to your sleeves and pipe in the small lines to fill them in. If you like the look of a collar on your jerseys, you can add them to the top neckline, as another option too, by piping in little triangular lines and filling them with the black candy melts.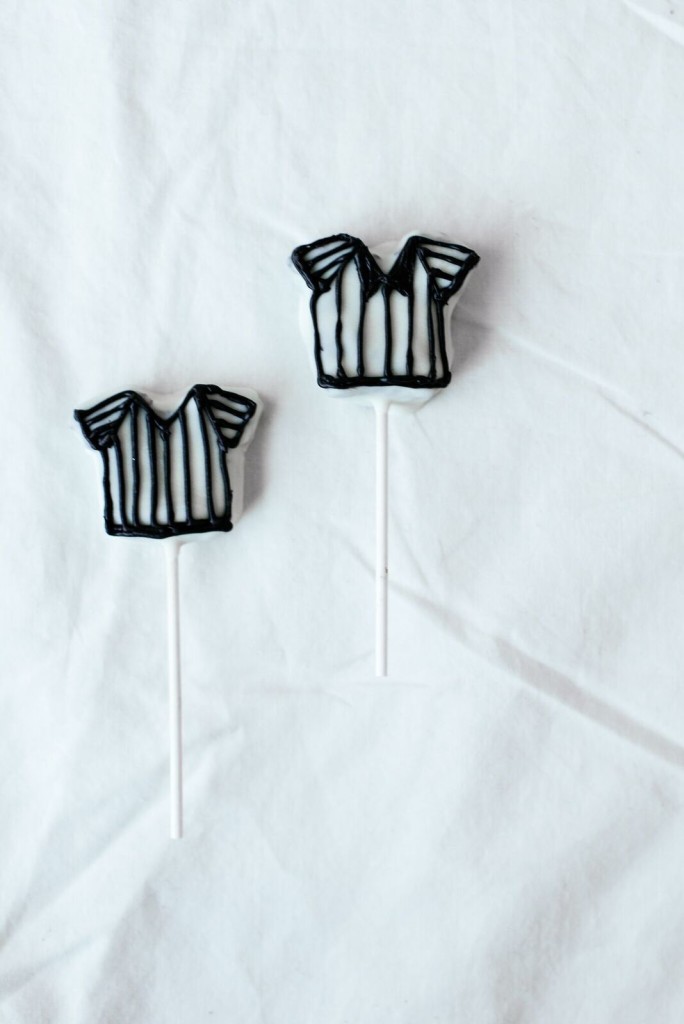 Once done piping the decorations onto all of your cookies, refrigerate them for 1 hour or until firm.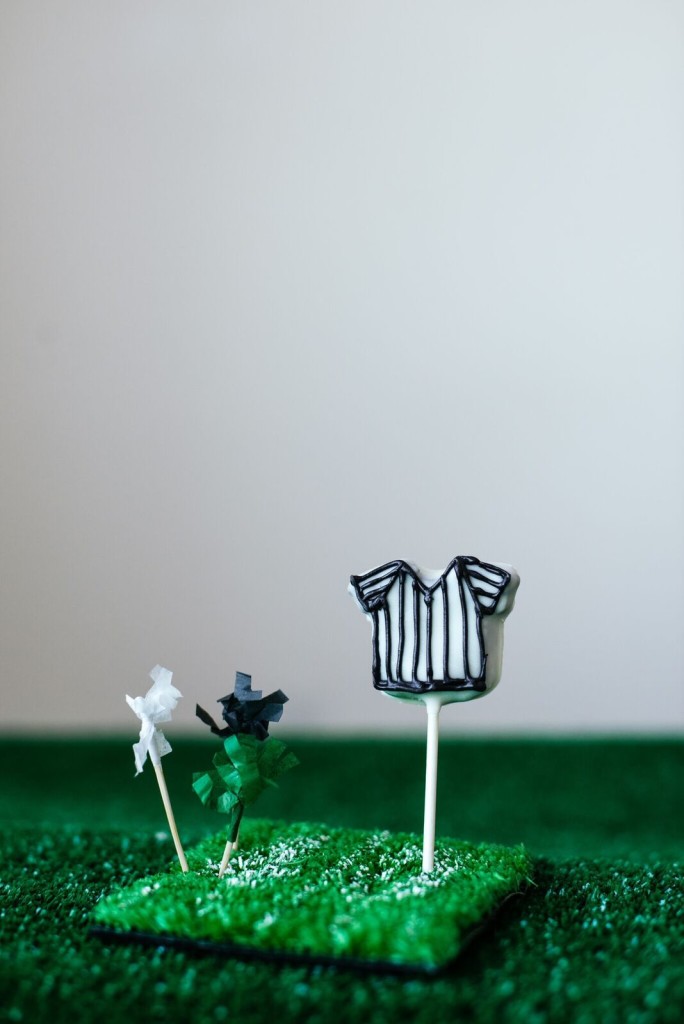 Share and enjoy!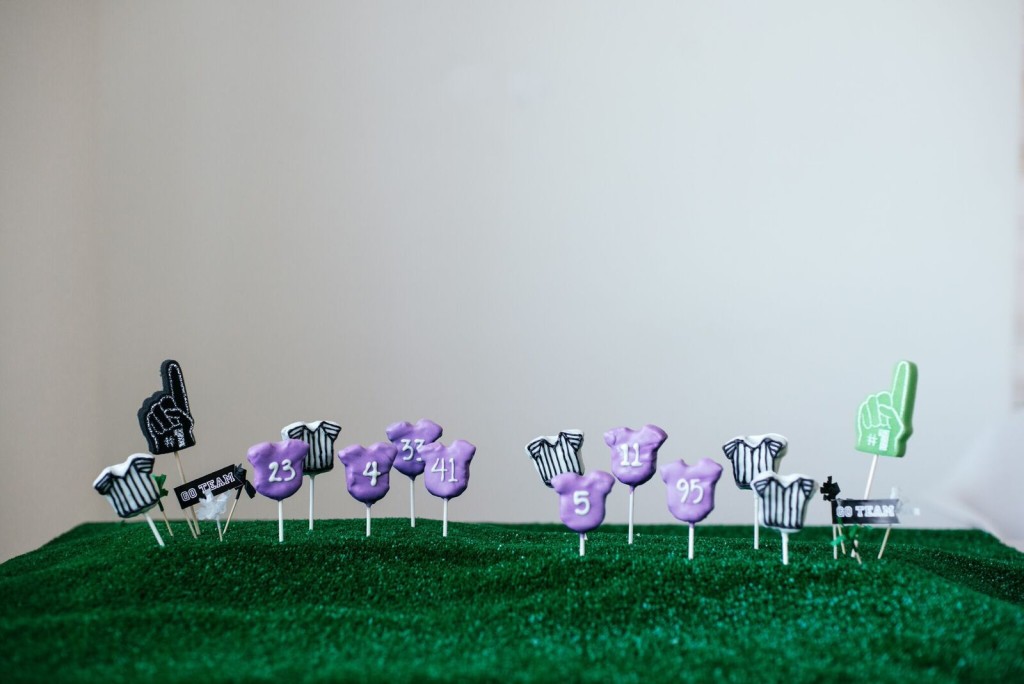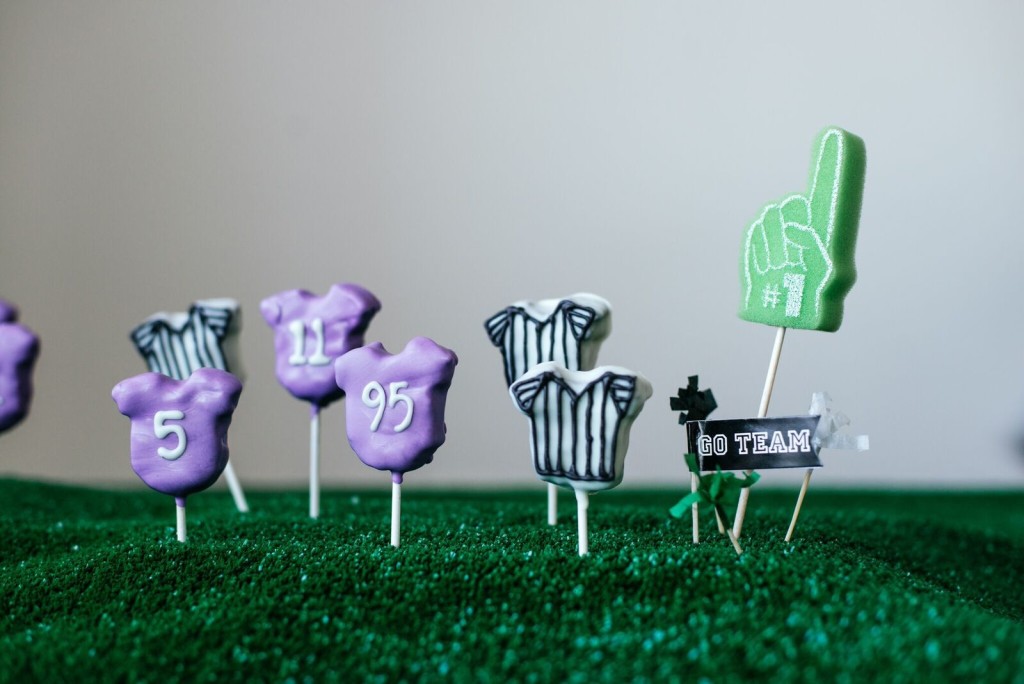 The referee pops are universal for either college or professional football, but you can easily swap out your chocolate and color it to represent your favorite teams too! Just use white baking chocolate to pipe on your favorite players numbers or logos too! You can also customize them for other sports as well! The options are endless.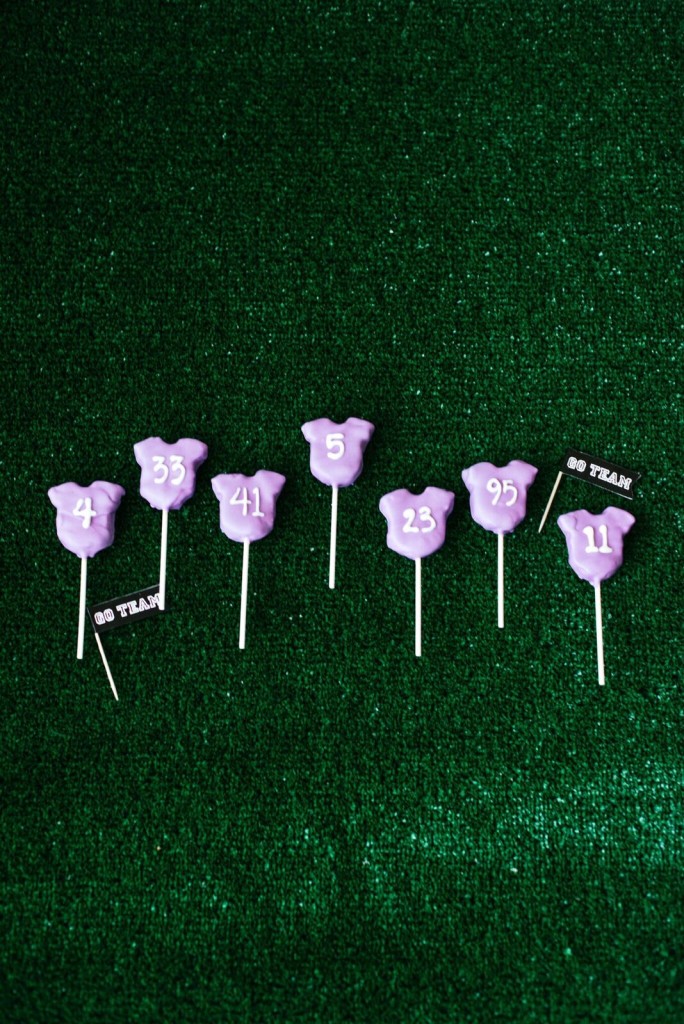 They are a fun project for an afternoon and will definitely get the fans into the game when eating these OREO cookie ball referee pops!
Check out more fun and easy OREO cookie ball recipes and decorating ideas on their site!
Photography by Haley Nord Photography
Disclosure
Sponsored posts or gifted items will be fully disclosed, and any thoughts and opinions shared are always honest and my own. Some posts contain contextual affiliate links, from which I may receive a commission on sales should you use them to make a purchase. No matter what, everything you see on Let's Mingle is something I genuinely like and recommend.