Glass Etched Pet Treat Jars
This shop has been compensated by Collective Bias, Inc. and its advertiser. All opinions are mine alone. #ClausAndPaws #CollectiveBias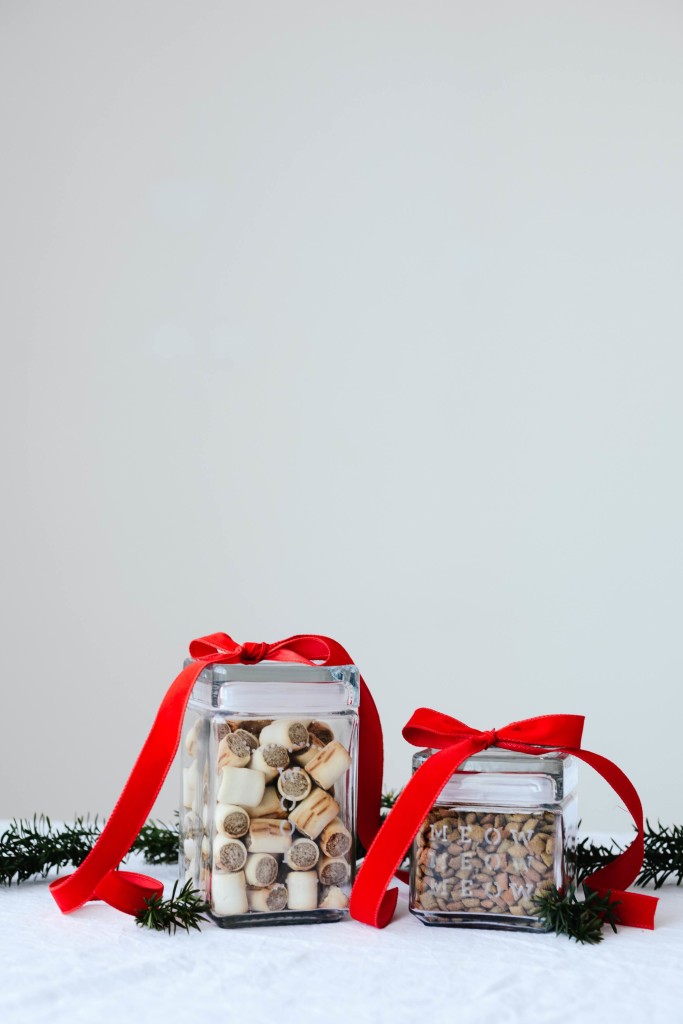 The holidays are definitely in full swing around our house right now and I am feverishly shopping, baking, and doing all things Christmas related to prep for December 25th. I'm crossing people off of the gift list and trying to keep it all straight from friends and family to neighbors and co-workers too.
Since me and the hubs don't have kids, I always include our pups on the gift giving list each year. (We have 3 pugs!) After all, they are like our kids anyways! I also try to include something special for each of my friends with pets too.
Today's post is a great way to gift the pet lovers or furry friends on your list. It's a simple DIY that people will actually use and it's really inexpensive to make too! Plus, there might be treats involved too…pet friendly treats, that is!
I'm sharing some glass etched pet treat jars that are fun to personalize and something you can make in an afternoon!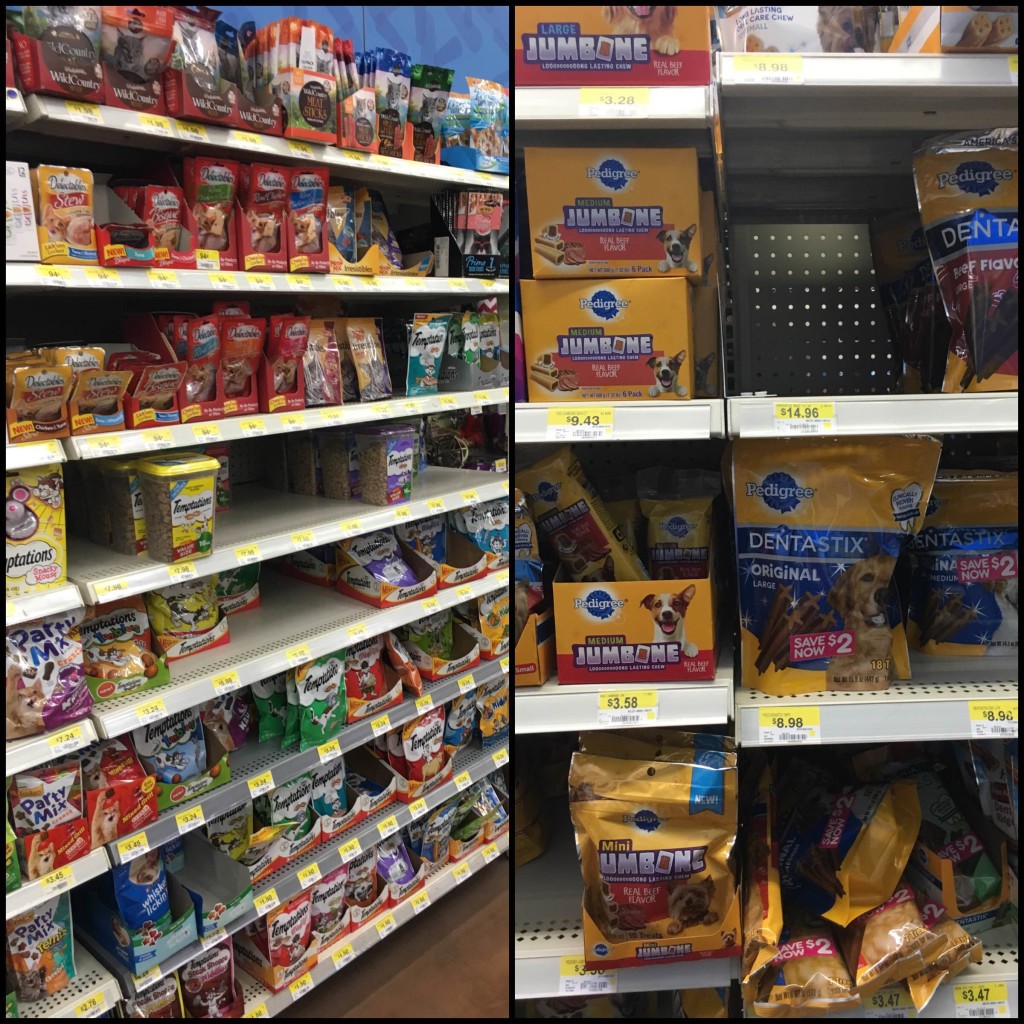 I picked up some inexpensive glass jars and some PEDIGREE® pet treats at my local Walmart store. I chose PEDIGREE® MarroBone™ dog treats because they are a great size for any breed of dog, including my pugs or my parents chihuahuas, and are a really great option for training too! I also knew that my co-worker would really love the TEMPTATIONS® cat treats for her two cats, so I picked those up too.  (I told you I was getting that gift list crossed off!)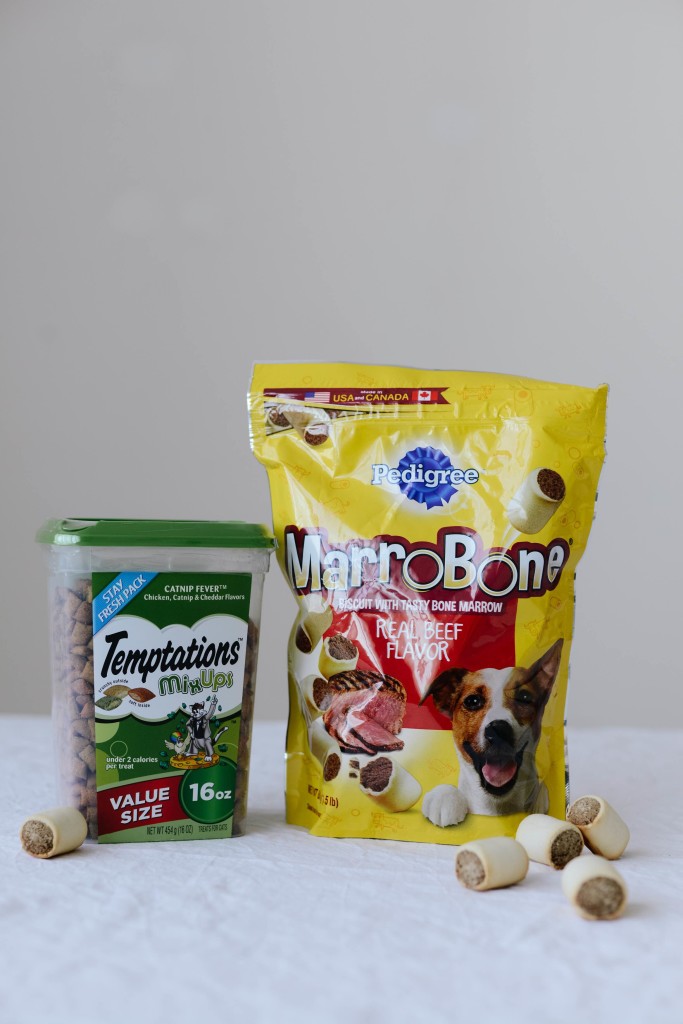 One of the great things about these glass etched pet treat jars, is that they are completely customizable! You can add a pet's name, nickname, or keep the design generic and simple too. It's a fun way to add a little personality to your gift, or your counter, if you choose to make them for your own pets this holiday season! They would also make great additions to a gift basket or a neighbor gift too!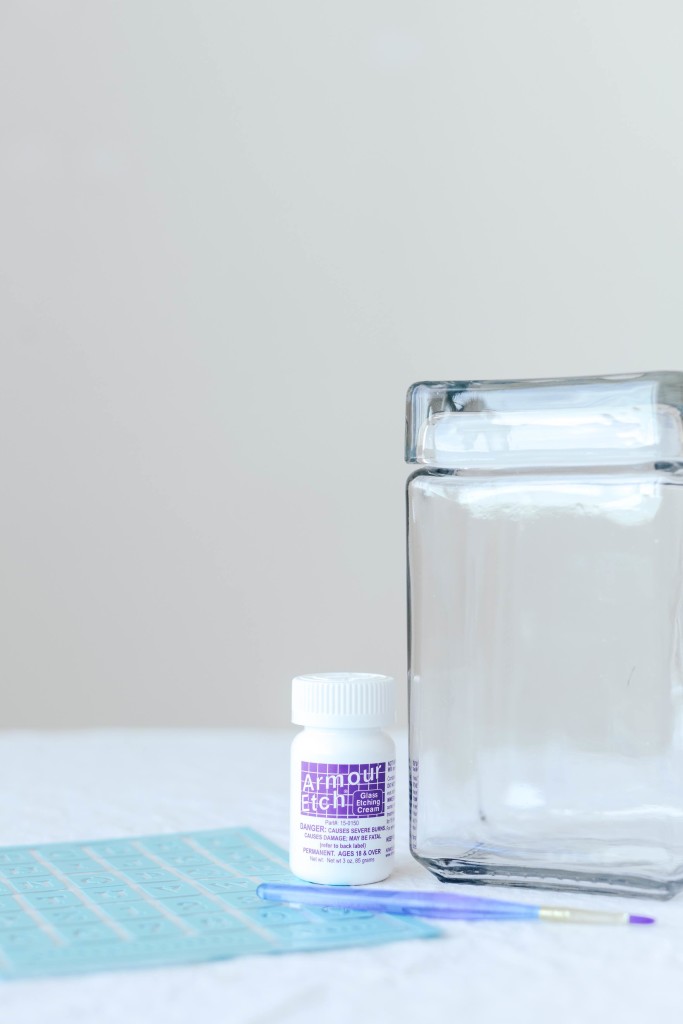 Here's what you'll need to make your own:
Glass Jar
Glass Etching Cream
Paintbrush
Stencils
Pet Treats – (I picked PEDIGREE® MarroBone™ dog treats and TEMPTATIONS® Treats for cats)
First, make sure that the surface of your glass jar is clean and dry before applying your stencils.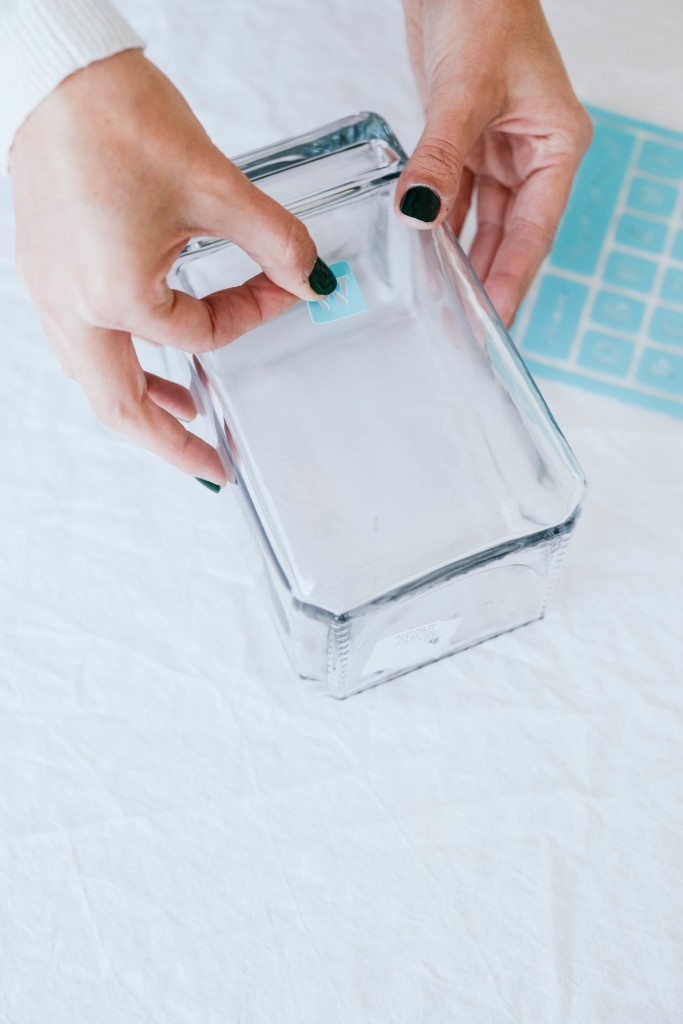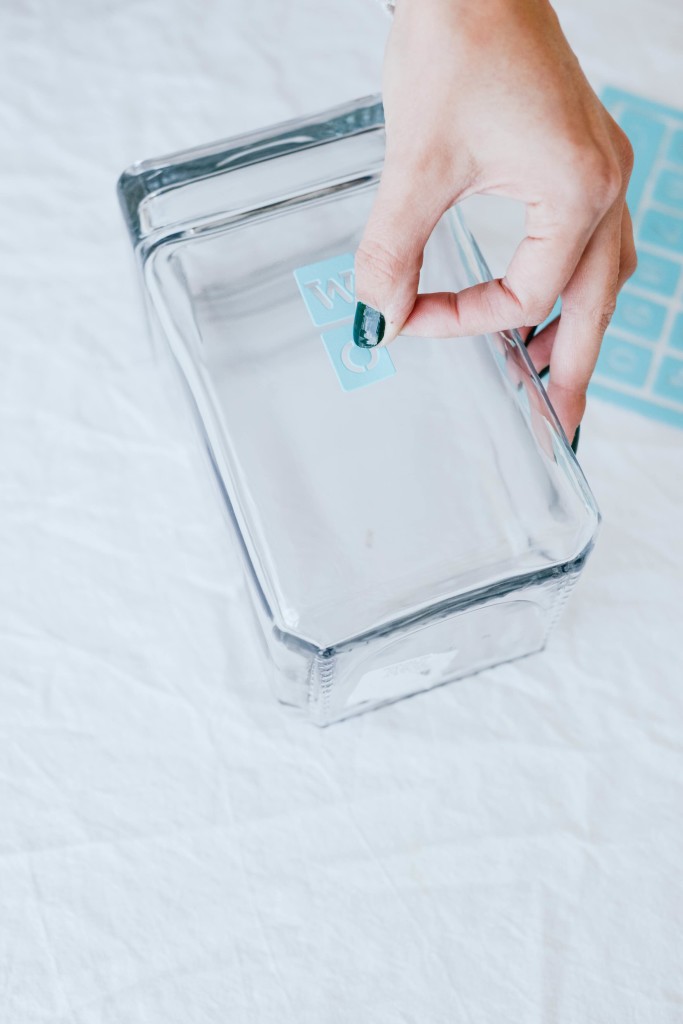 Affix your stencils to the surface of your glass jar. I used adhesvie stencils, because you don't have to worry about them moving or falling off while you are applying your cream.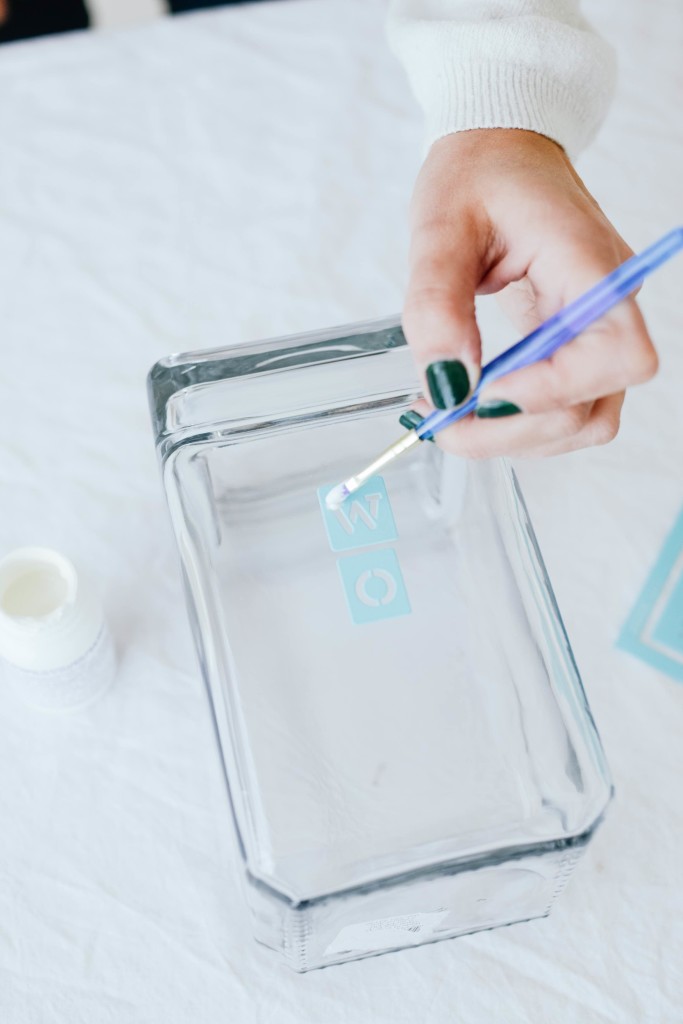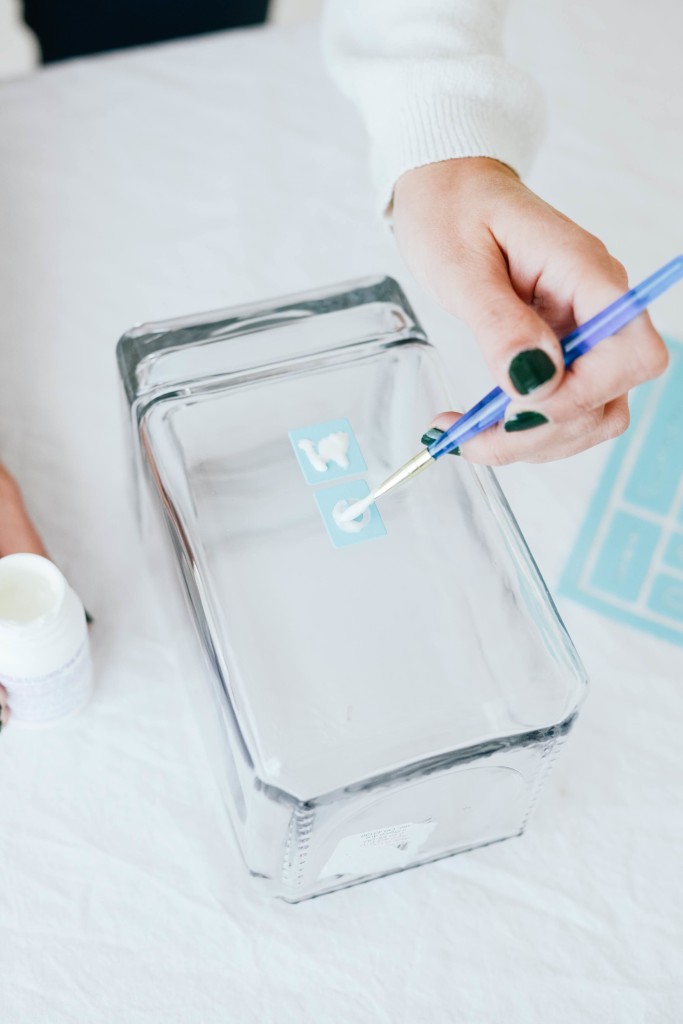 Once your stencils are placed, use a paintbrush to apply a generous coat of the glass etching cream to your stencil, making sure to stay within your stencil lines. If the etching cream runs out of your stencil, quickly remove the excess with a wet cloth.
Allow your etching cream to sit on the surface of your glass jar and in your stencil for 60 seconds. (I waited a few extra seconds).
After 60 seconds, rinse the etching cream off of your glass jar and stencil by rinsing it under a running tap of water. Don't rub the pattern, but rinse until all remnants of the thick etching cream are gone.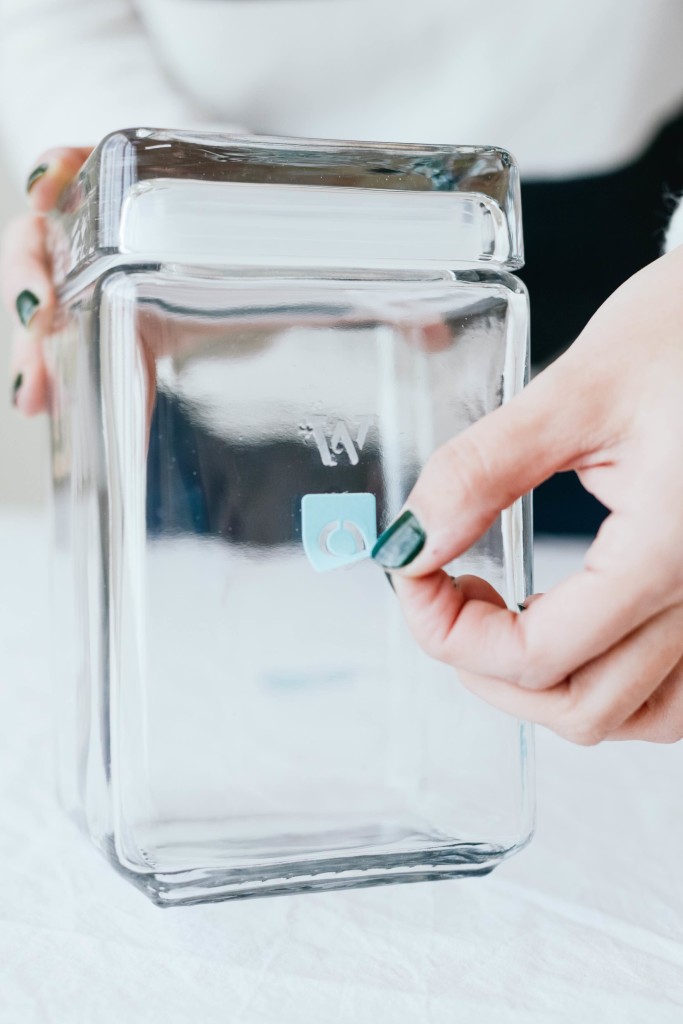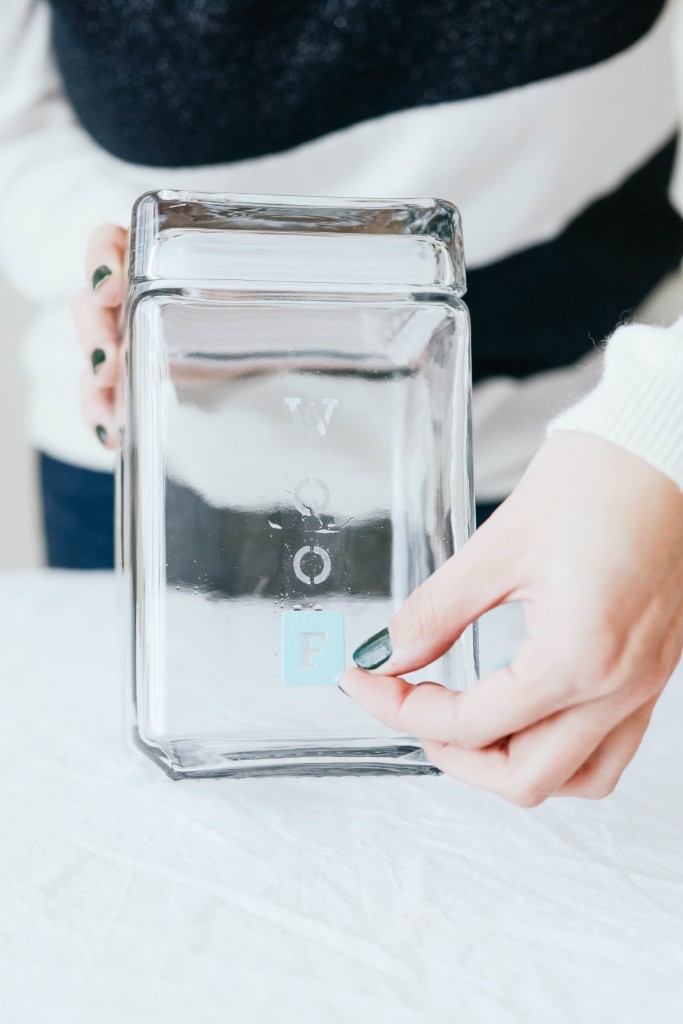 Remove your stencil, and allow your jar to dry completely. If you want to add additonal stenciled patterns or letters to your design, continue the process until finished, making sure not to rub your existing designs.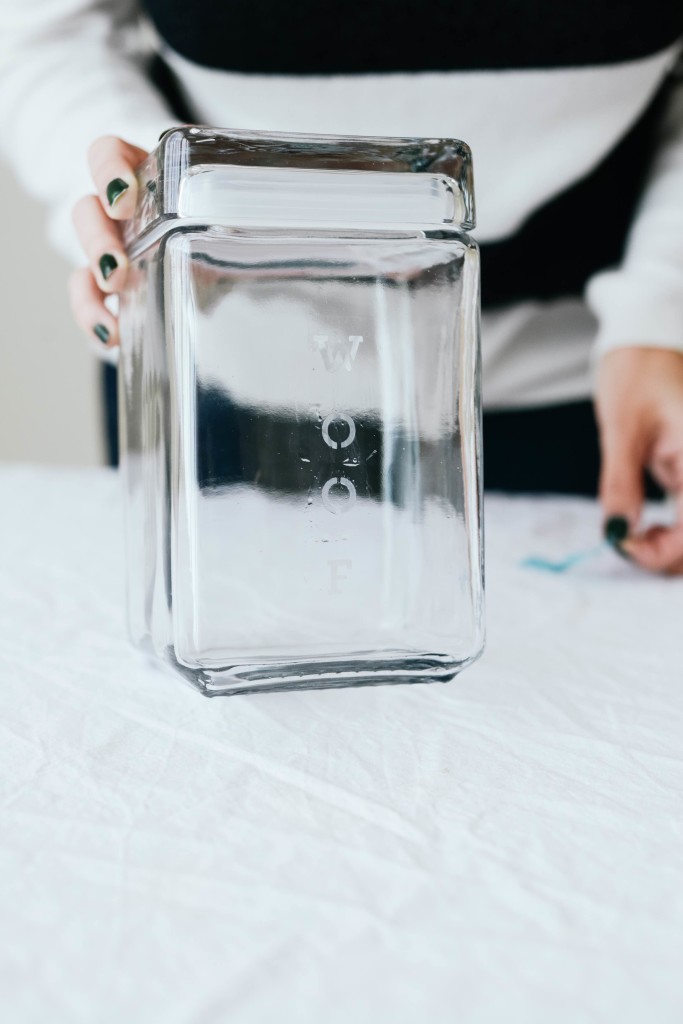 Allow the jar to dry completely before using.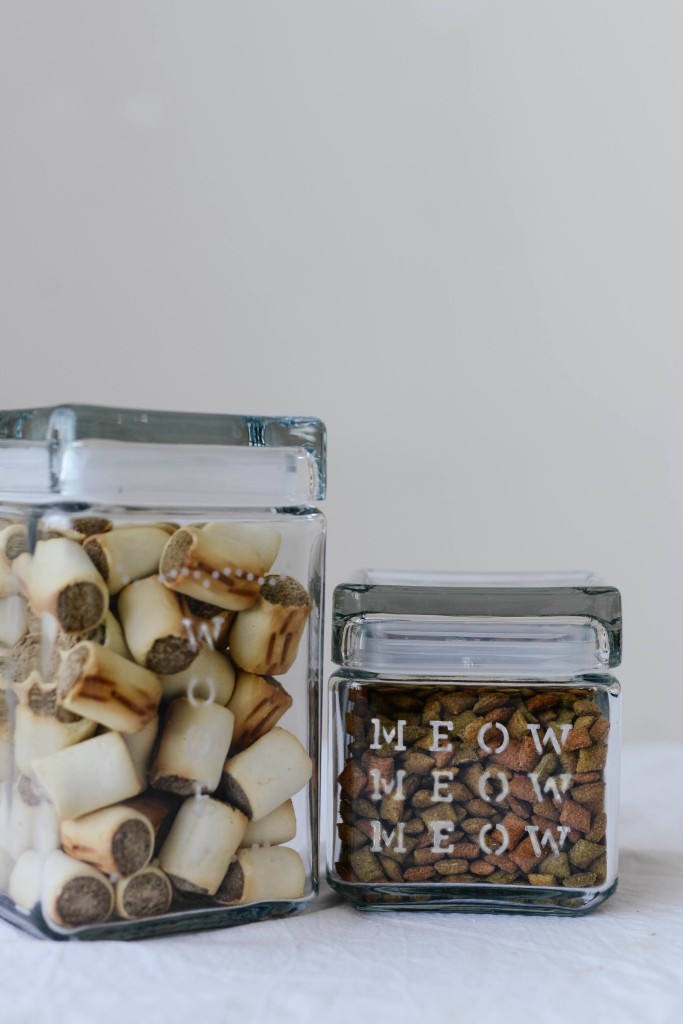 Once dry, your design will be light and opaque on the glass, but it will create a simple etched effect.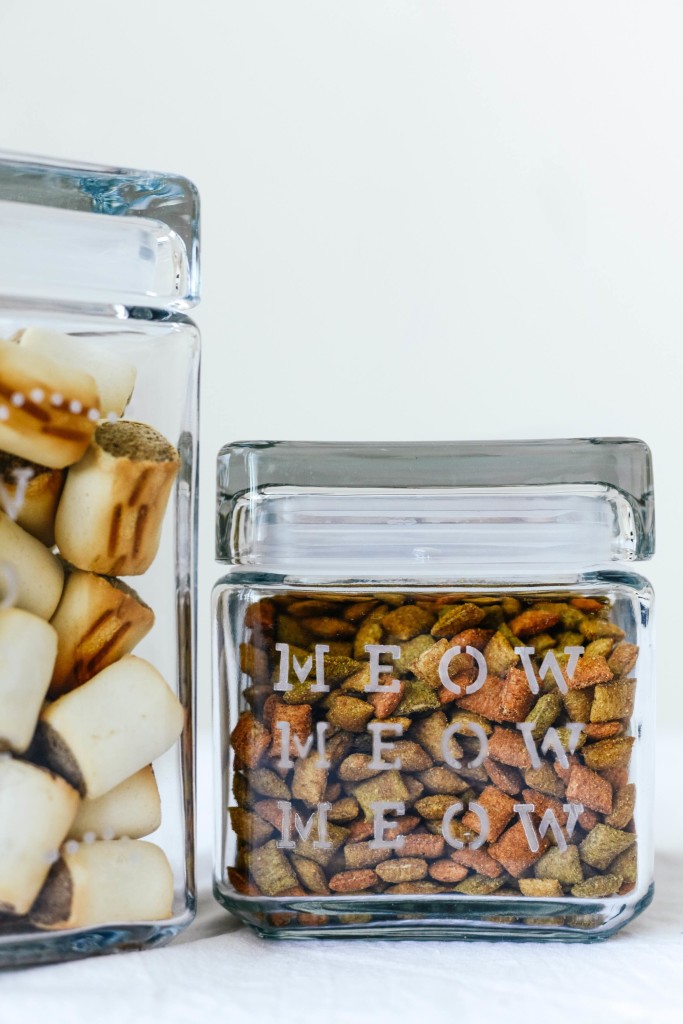 Fill with your favorite PEDIGREE® pet treats and gift to your furry loving friend this holiday season! I'm sure they'll be thrilled to receive one of these cute glass etched pet treat jars!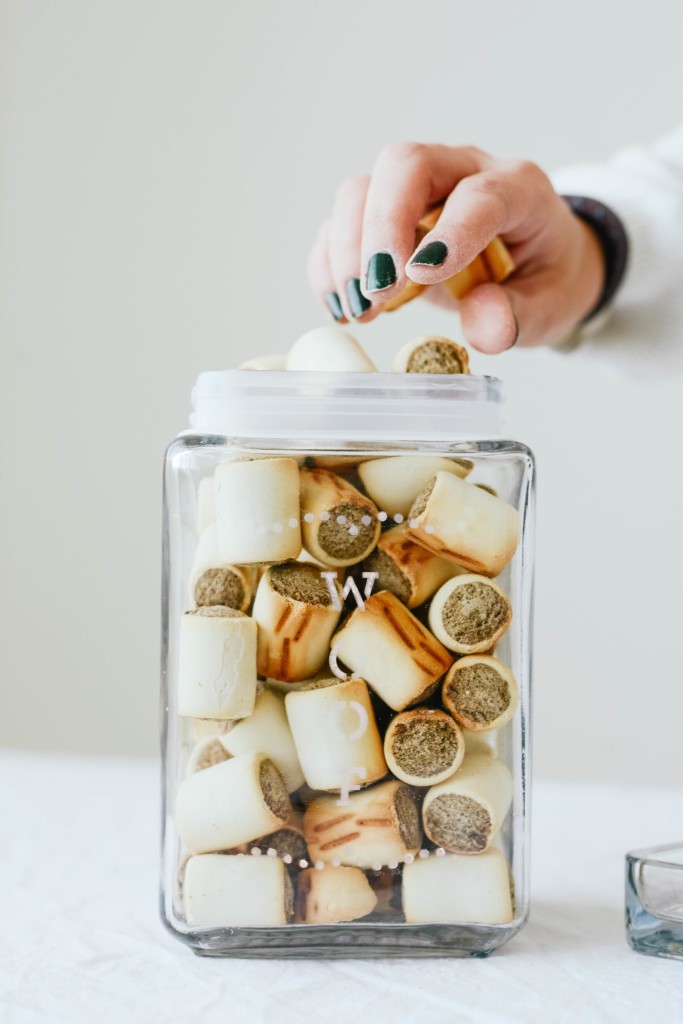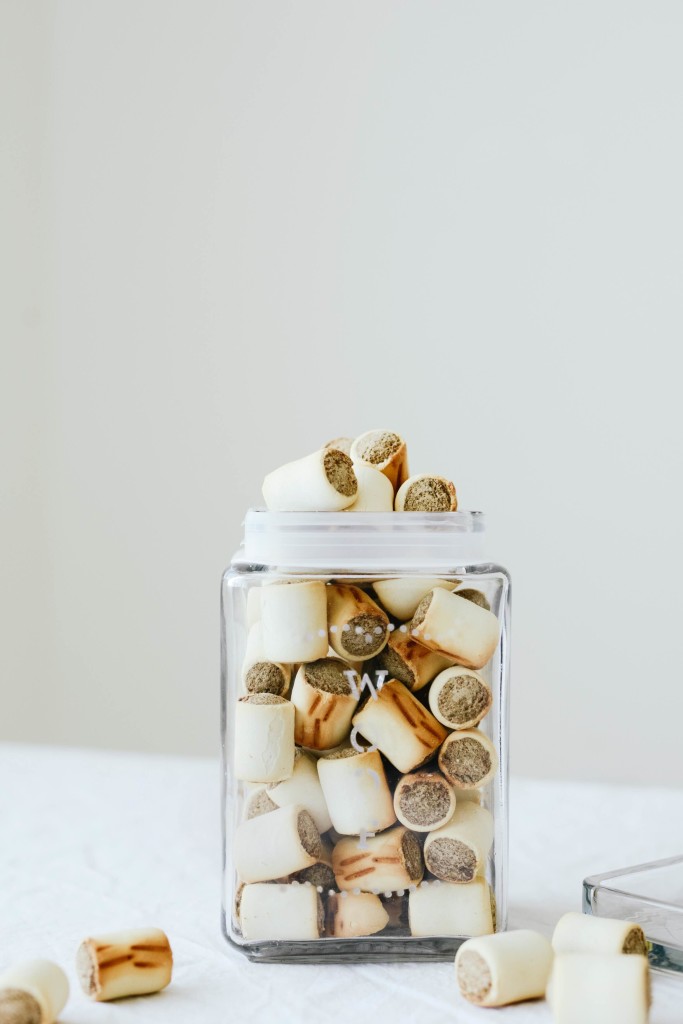 You can check out more fun pet gift ideas here! What are you guys planning to do for your furry friends this holiday?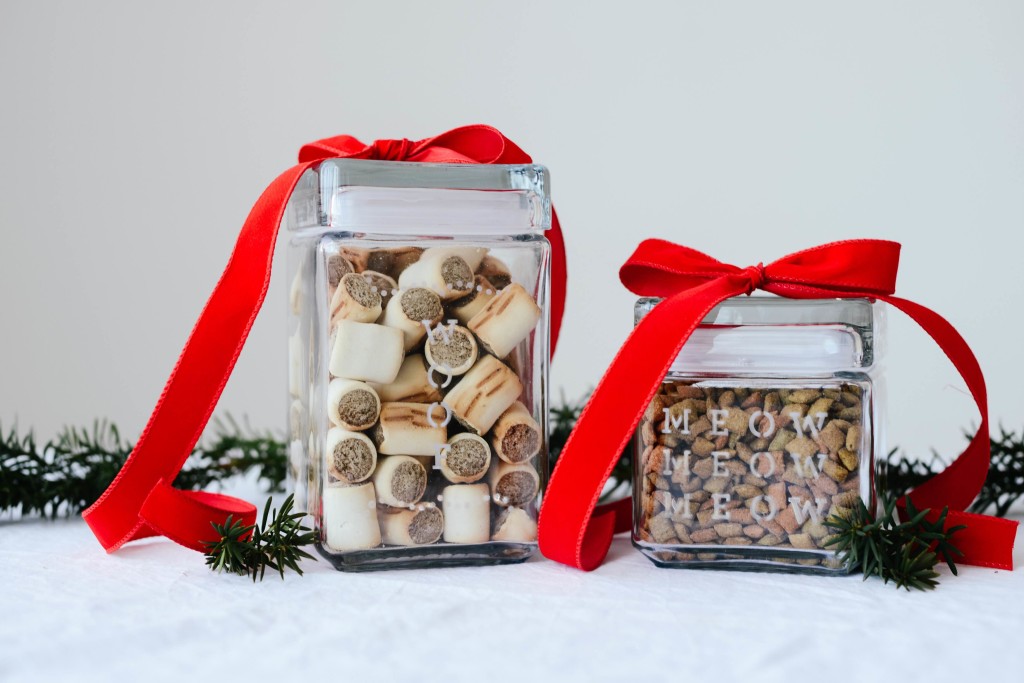 Photography by Haley Nord Photography
Disclosure
Sponsored posts or gifted items will be fully disclosed, and any thoughts and opinions shared are always honest and my own. Some posts contain contextual affiliate links, from which I may receive a commission on sales should you use them to make a purchase. No matter what, everything you see on Let's Mingle is something I genuinely like and recommend.