Easy Holiday Chair Wreaths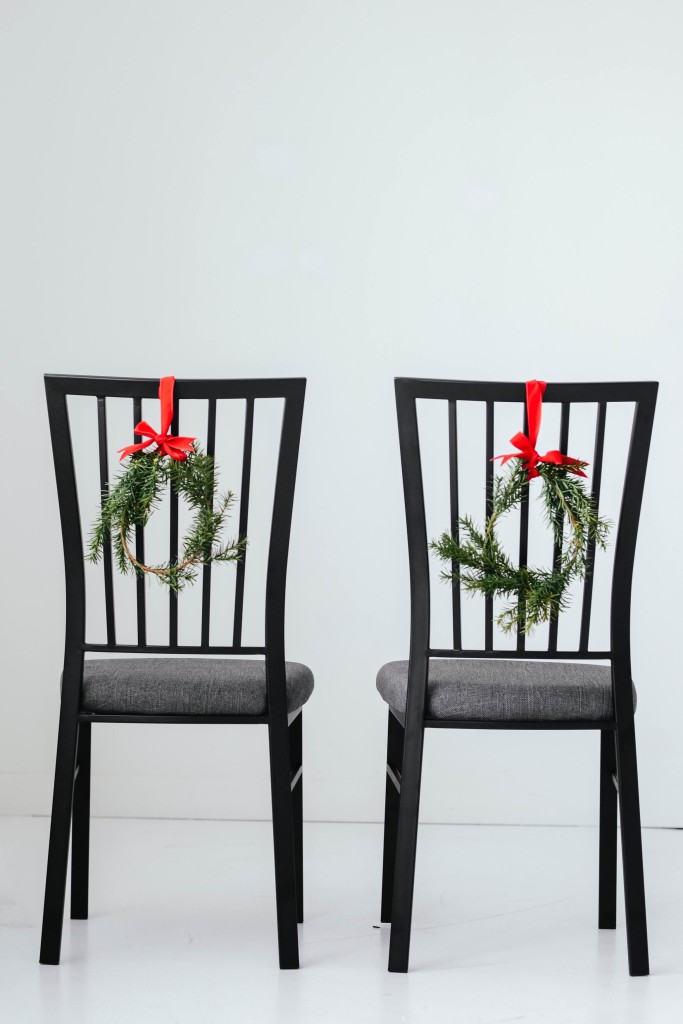 Is it just me, or does this week seem to be going by unusually fast? I'm consistently seem to be a day behind and I've been struggling with keeping track of which day I'm waking up to. I'm just going to blame my loss of sanity on the crazy schedules that I'm living in right now. Work schedules, blog schedules, and personal schedules all see to be all over this place this month with the busy holiday events that are taking place.
If you're living in temporary madness like me, it could be hard to put together details for your own little get together, but I'm sharing a super easy tutorial today that you can literally forget to do until the day you need to decorate. (It's that quick and easy!)
It's one thing to think about the decor for your home, or table, but there's an easy way you can bring a little bit of "festiveness" (is that even a word?) to your party chairs too!
These easy holiday chair wreaths are simple to make, only use a few supplies (3!) and you can find the greenery in your own backyard!
I am lucky enough to have some Yew bushes growing in my yard, which is what I used for these wreaths, but you can use any type of pliable greenery that you want. It just needs to be able to bend well. You could even use branches or berries too!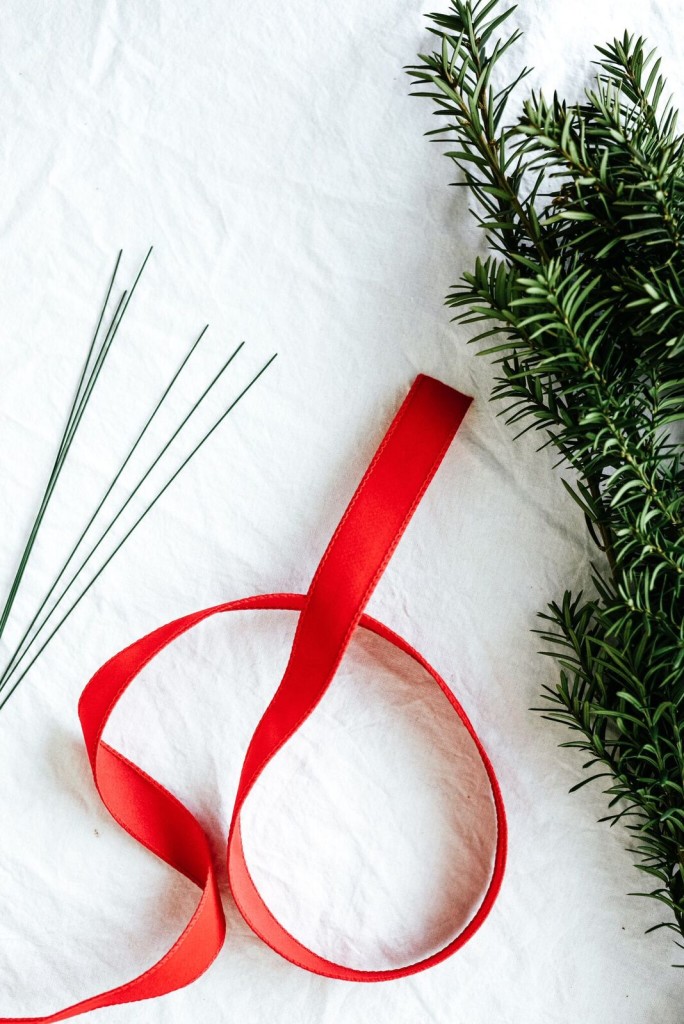 Here's what you'll need to make your own: 
Green Floral Wire
Greenery Branches
Red Ribbon
First, pick a type of greenery branch that you can bend well, without snapping. Cut the correct size, based on how large you want your wreaths to be.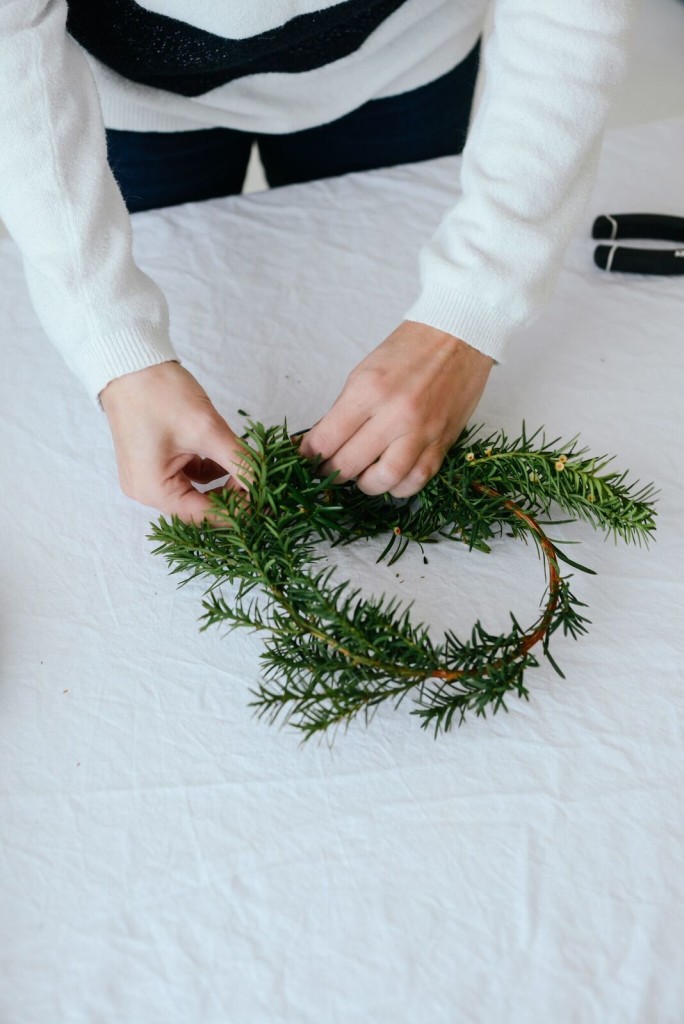 Form your branch into a circle, and using the green floral wire, wrap the two cut ends of your branches together, securing with the wire. I cut a bigger piece of wire than I need, to really secure the ends together well and overlap the wire.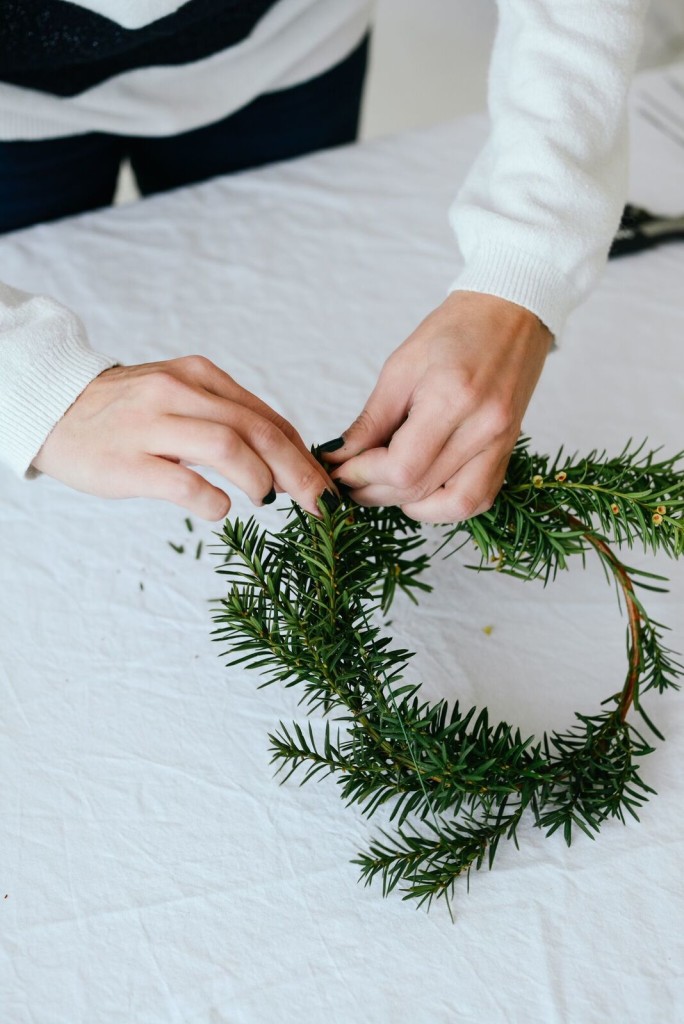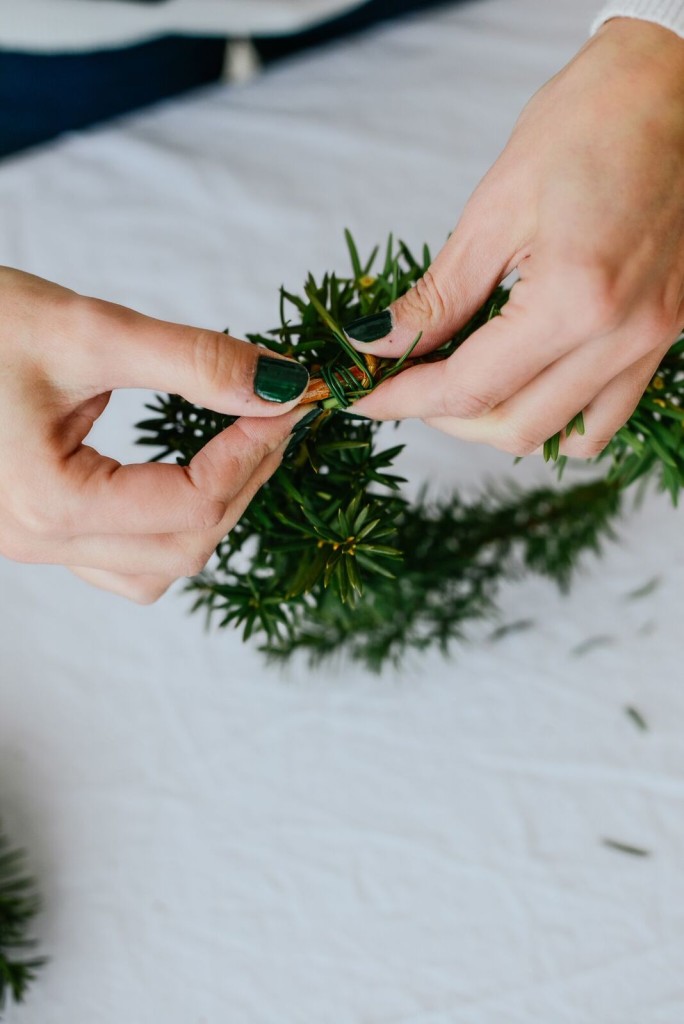 Use your red ribbon and tie it onto the top of your wreath. I like to tie mine onto the spot that I wrapped with the wire. It adds even more support to the branch ends that are wired together and also hides the wire!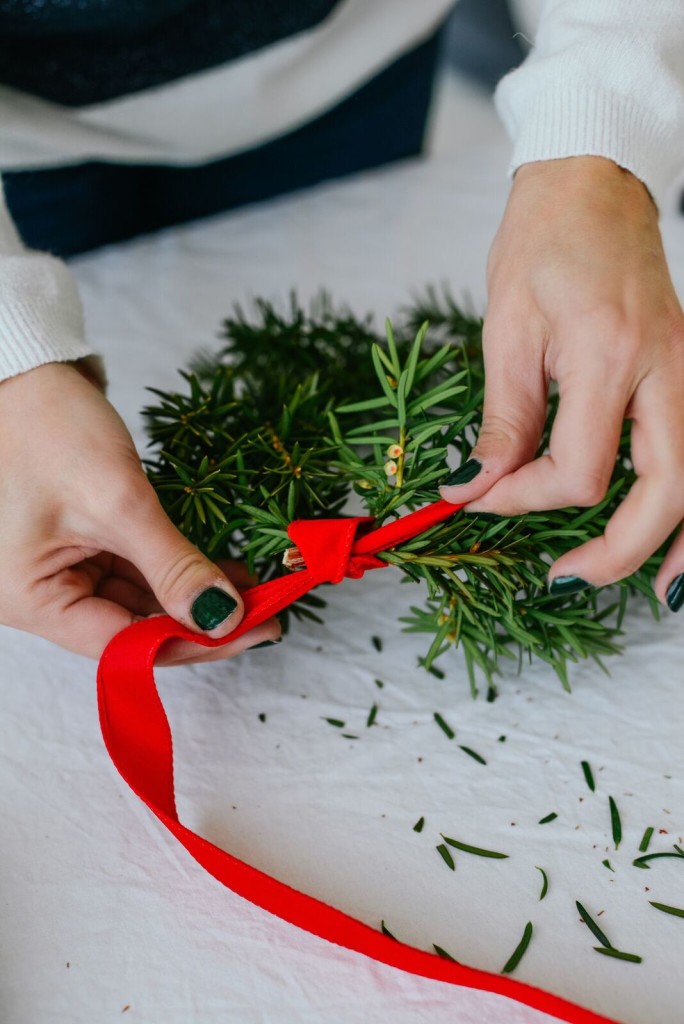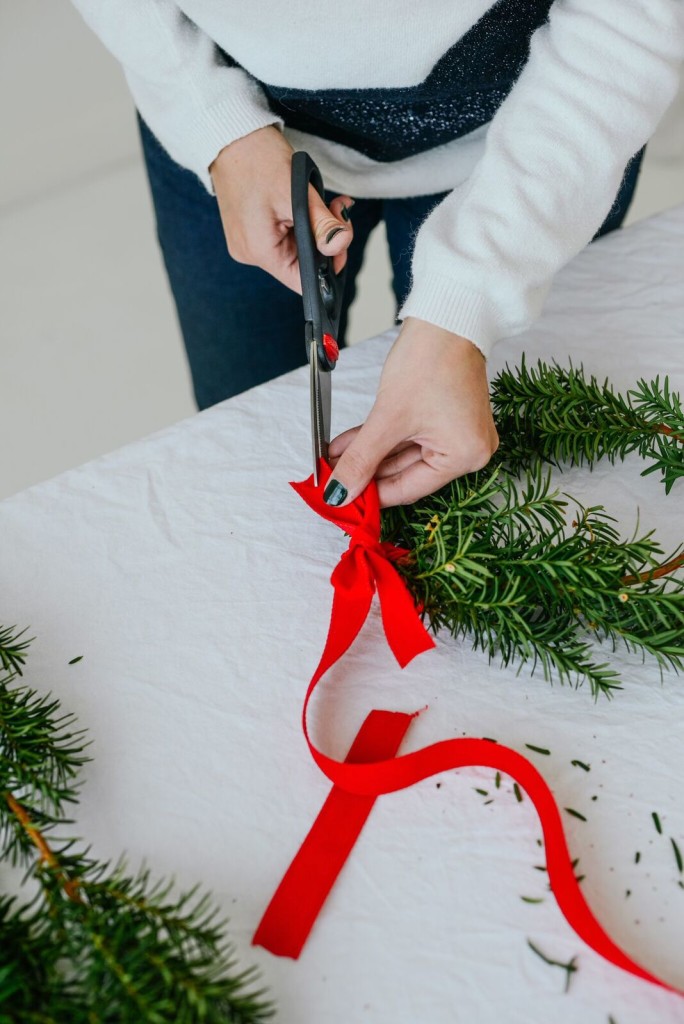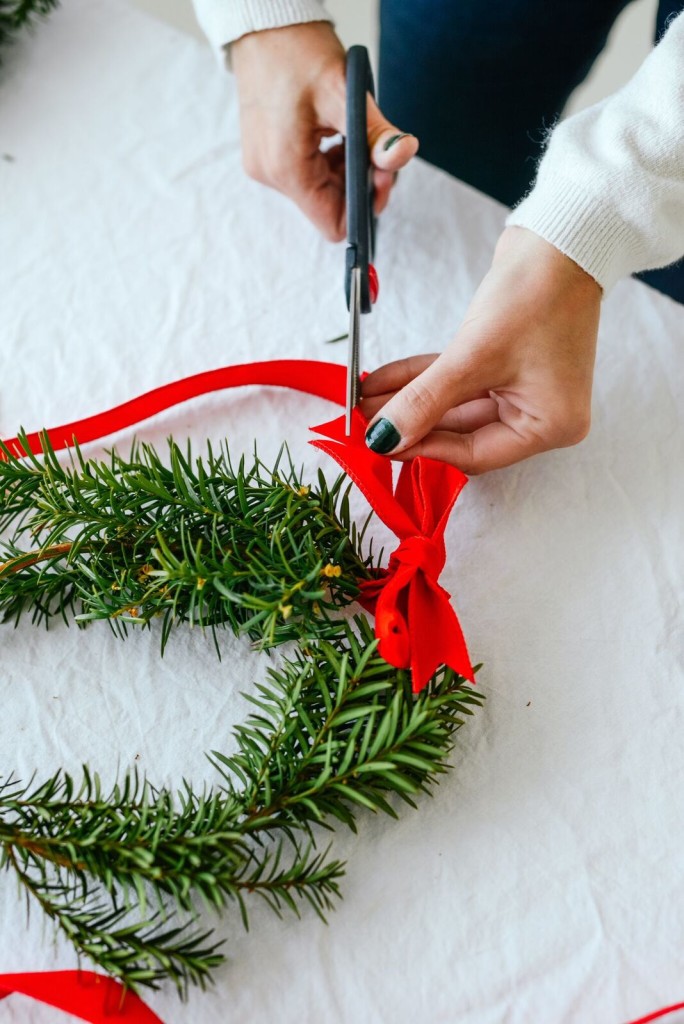 Add a simple red bow to the top of your wreath and then tie to the backs of your chairs.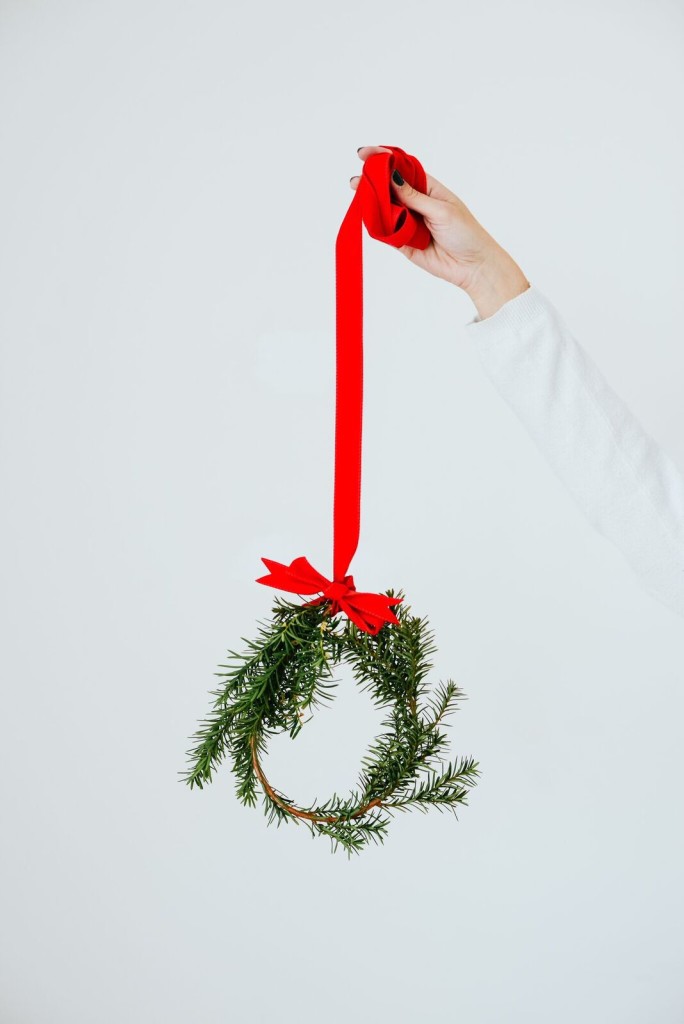 So easy, and really inexpensive, but such a natural and pretty holiday statement.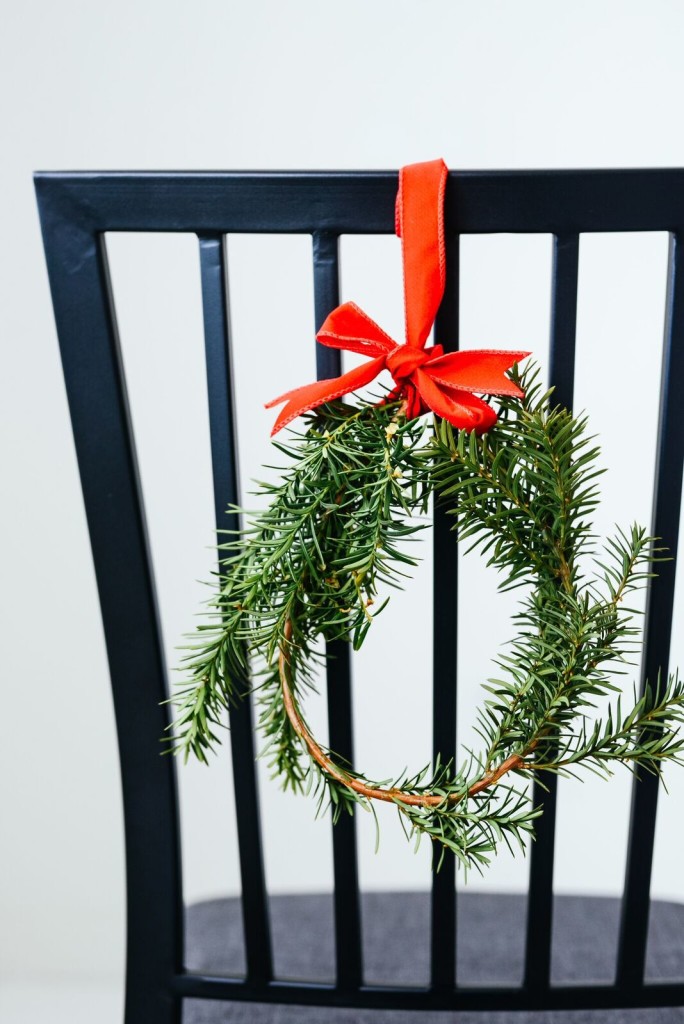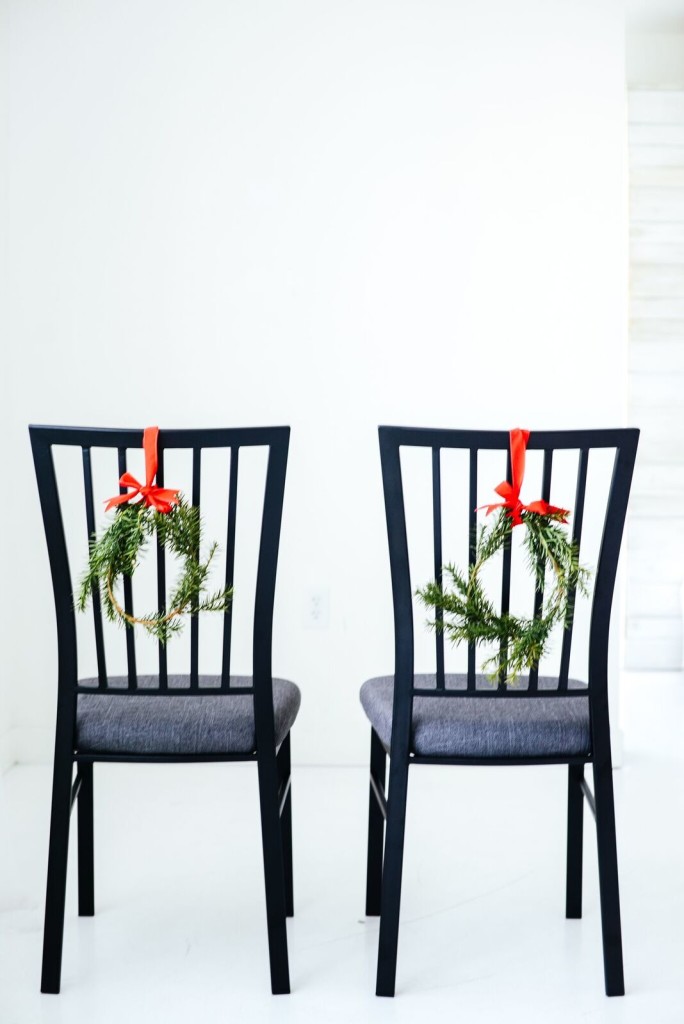 And, like I mentioned before, these easy holiday chair wreaths are quick enough to put together that you can totally forget to make until the day of your party! 😉
Photography by Haley Nord Photograhpy 
Disclosure
Sponsored posts or gifted items will be fully disclosed, and any thoughts and opinions shared are always honest and my own. Some posts contain contextual affiliate links, from which I may receive a commission on sales should you use them to make a purchase. No matter what, everything you see on Let's Mingle is something I genuinely like and recommend.