Neighbor Holiday Gift Idea: Chips and Beer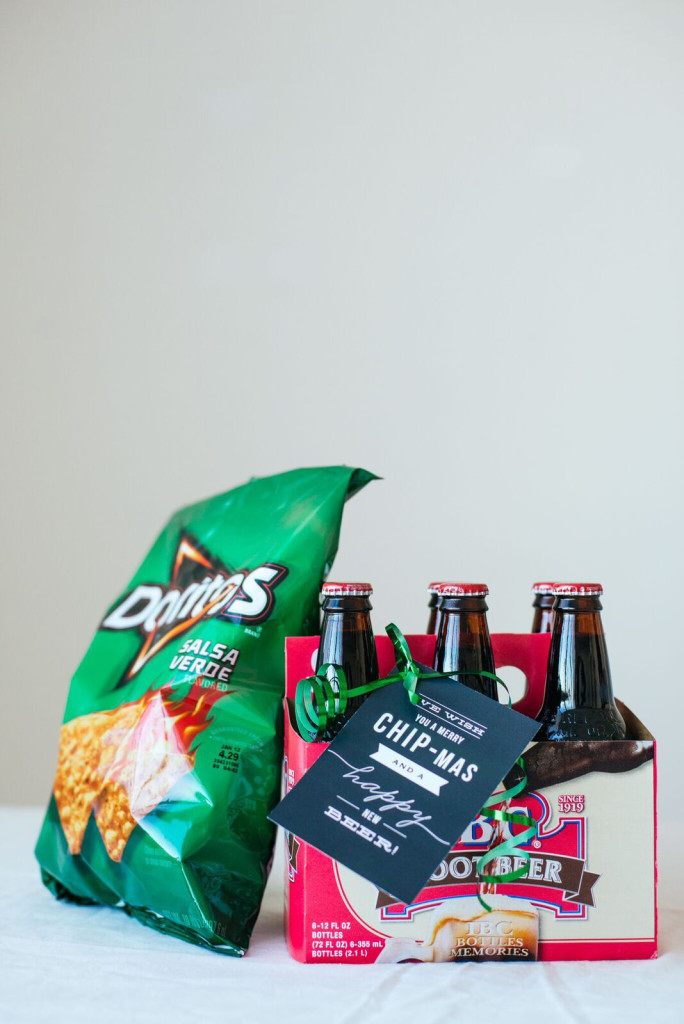 It's Friday! If you read up on yesterday's post, you'd know that it's a miracle that I even know what day today is, but here we are.
Fridays are already one of, if not the best, days of the week, but I'm totally about to make it that much better for you.
Gift lists can be daunting and one of the ones that I dread is the infamous "neighbor gift". Do you guys gift things to your neighbors?
I'm not sure if "punny" neighbor gifts are only a Utah thing or if they are popular across the country, but I'm always trying to come up with a smart and cheap gift idea that I can pull together quickly. (Mostly because I forget and do it at the last minute!) But, puns always become involved every year somehow. Go figure. I blame Utah.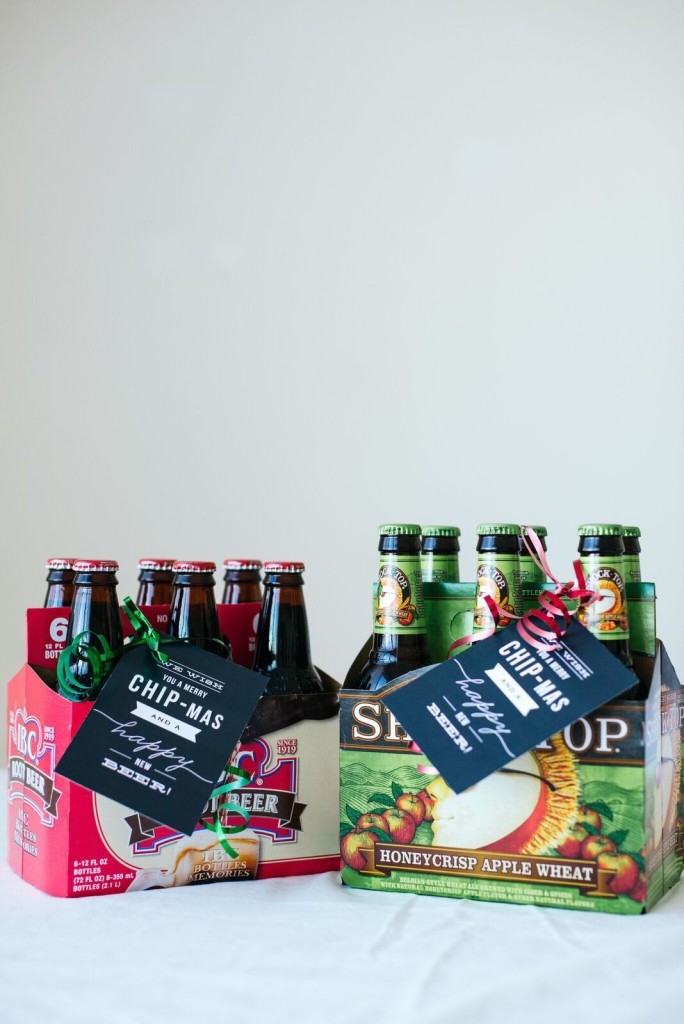 Today, I'm sharing just that…a fun, easy, and inexpensive DIY neighbor holiday gift idea that will have you thanking your lucky stars and your neighbors happy too!
If you have a printer and can grab two things at the grocery store, you'll be wishing your neighbors a "Merry CHIP-mas and a happy new BEER" in no time at all.
(No, Doritos, IBC, or  Shocktop didn't sponsor this post. I picked them for two reasons. One…red and green bags and red and green 6-pack carriers. (It's all about the details guys). And two…one of the hub's fave is Doritos, so that was a given. 😉 Feel free to pick any flavors/color combinations that you like most!)
I love this gift idea too, because it works for drinkers or non-drinkers and is still really cute regardless of which option you choose!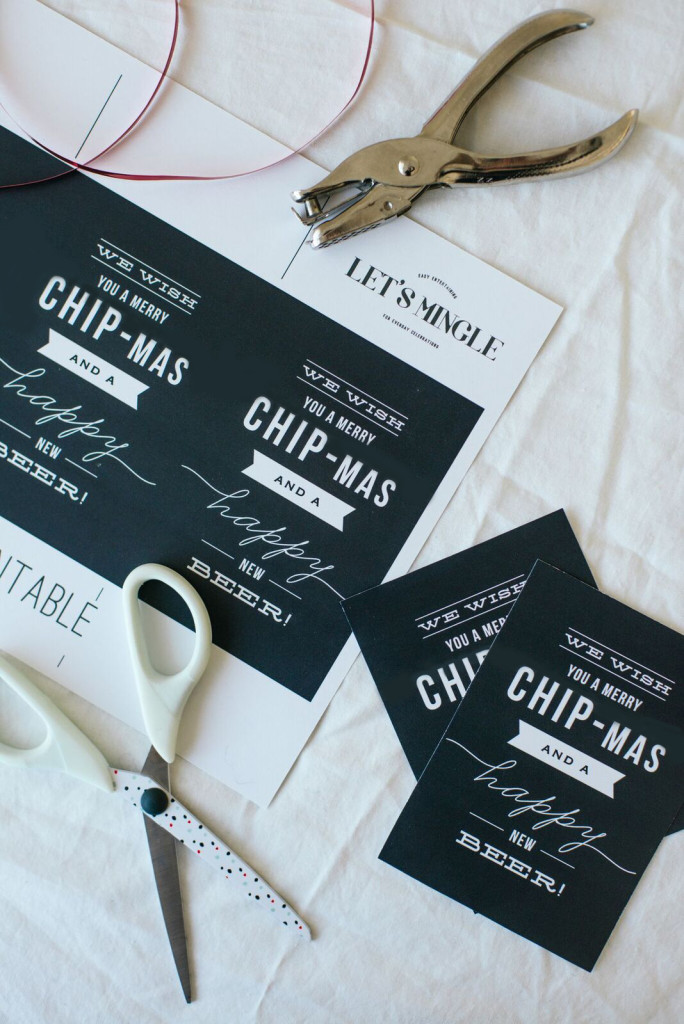 Here's what you'll need to make your own:
Printable Gift Tag File
Bag of Chips – Any Flavor
6-Pack of Either Root Beer or Your Favorite Beer
Ribbon
First, print and cut out your gift tags.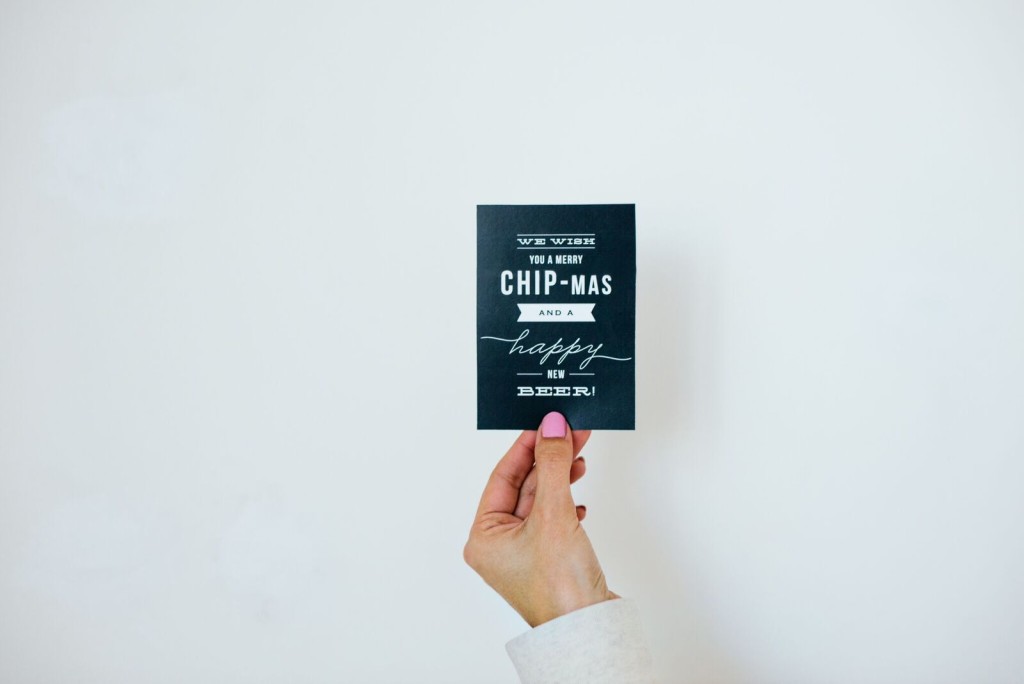 Use a hole punch to add a hole in the top corner of the tag.
Using ribbon, tie the tag around the handle of the 6-pack bottles carrier.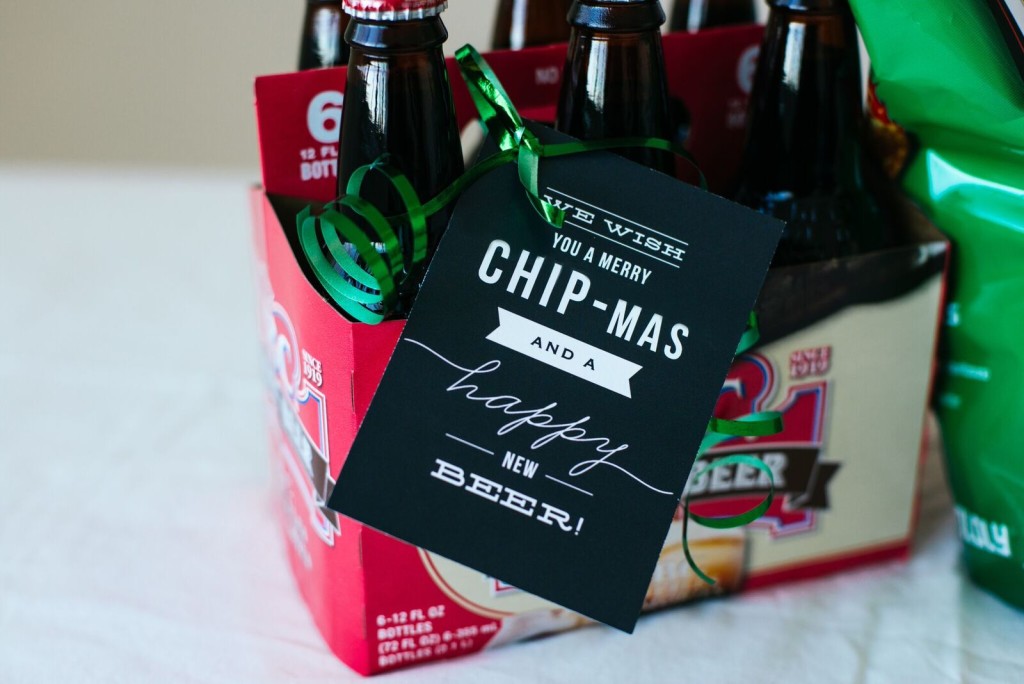 Curl the ribbon ends.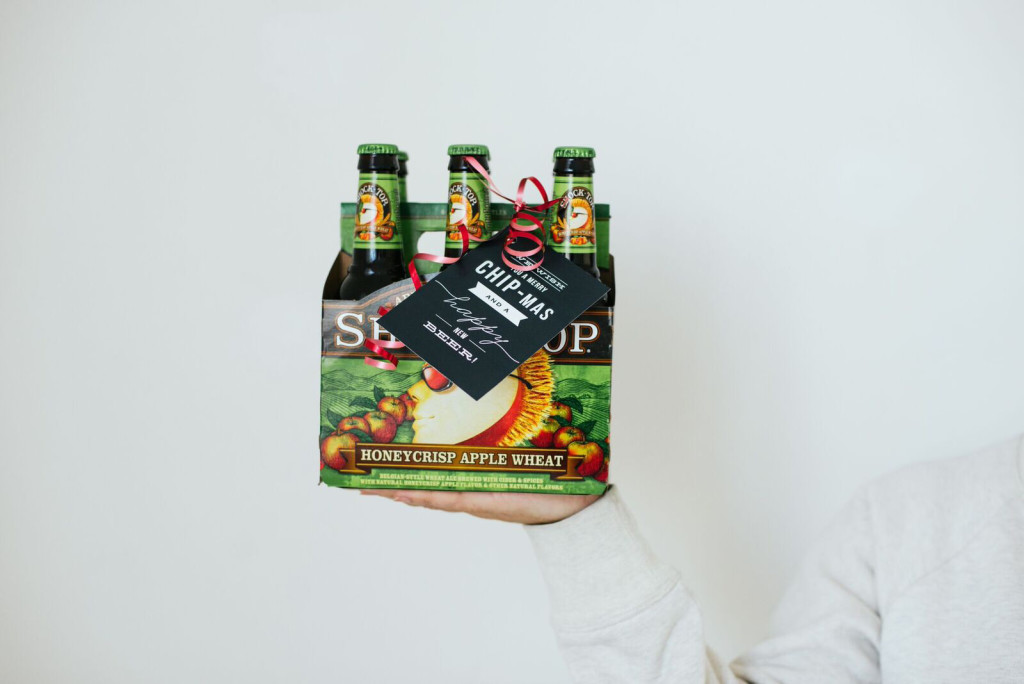 And there you have it…one easy, inexpensive, and fun DIY neighbor holiday gift idea! I told you guys it was easy and who wouldn't want chips and beer?! Win/win.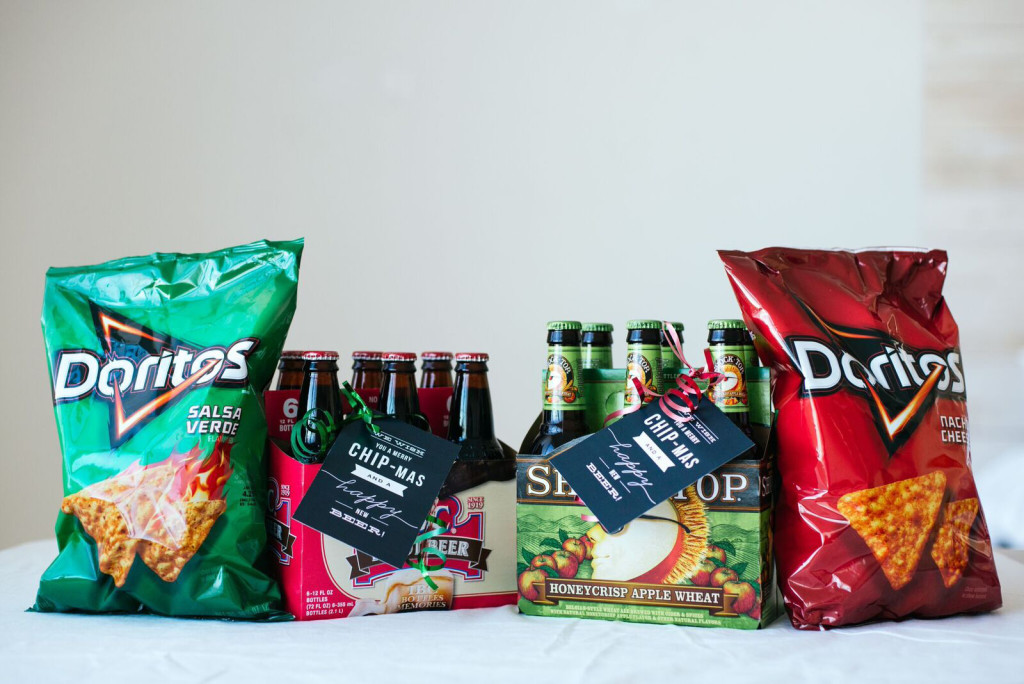 Photography by Haley Nord Photography
Disclosure
Sponsored posts or gifted items will be fully disclosed, and any thoughts and opinions shared are always honest and my own. Some posts contain contextual affiliate links, from which I may receive a commission on sales should you use them to make a purchase. No matter what, everything you see on Let's Mingle is something I genuinely like and recommend.