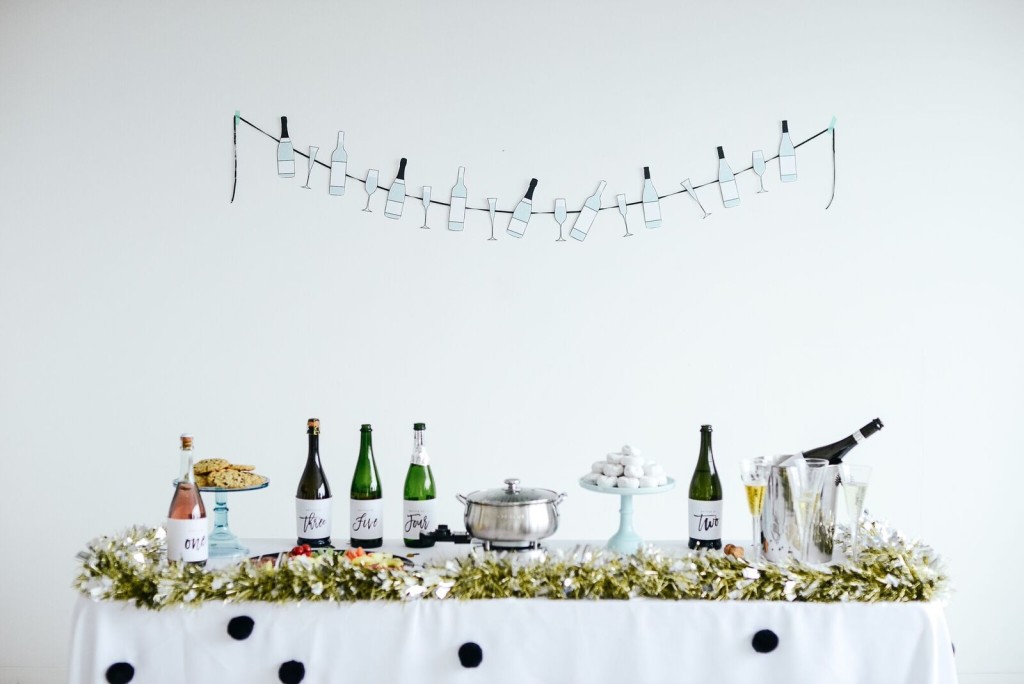 I know that wine is a big deal. BIG. But for some reason, I'm just not a huge wine drinker. Probably because I like my sips sweets, and I just haven't acquired the taste for the dry whites or the bold reds, but I can't really get into them. One thing I can get on board with…? Champagne!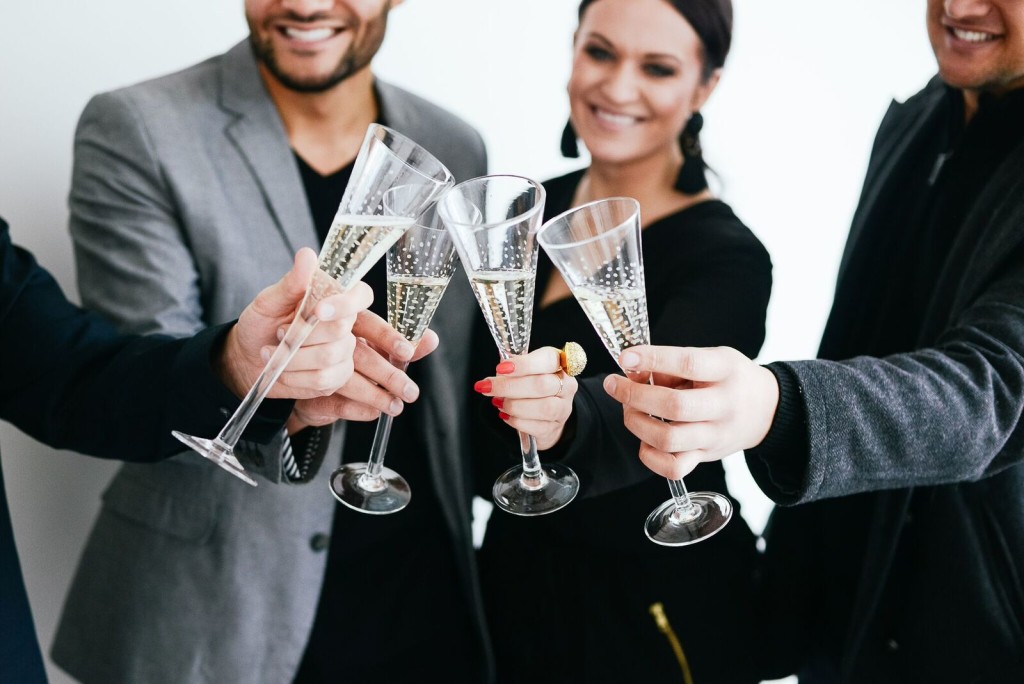 Not only does it feel special and celebratory when you drink it, but it pairs well with so many different juices and syrups to completely change the flavor. I'm a big fan. So when I started planning a little get together for New Years Eve, I wanted to put a fun spin on the traditional wine tasting party and change it up for someone who doesn't really love wine.
So what did I do…? I created a fun champagne tasting party instead!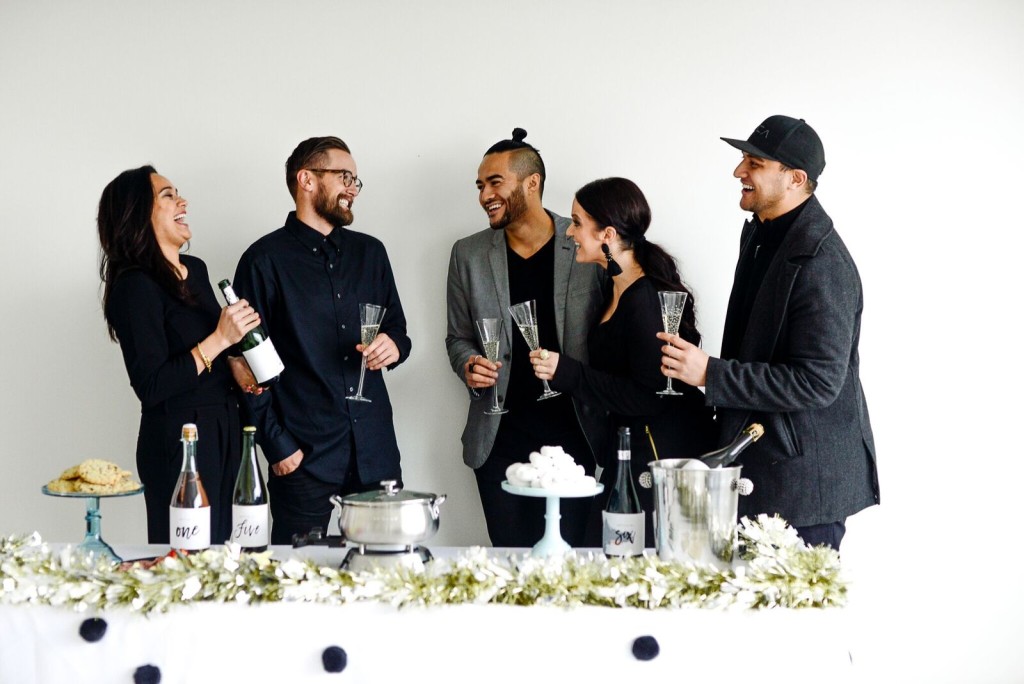 (And really, what's better than champagne to ring in the new year anyways?!)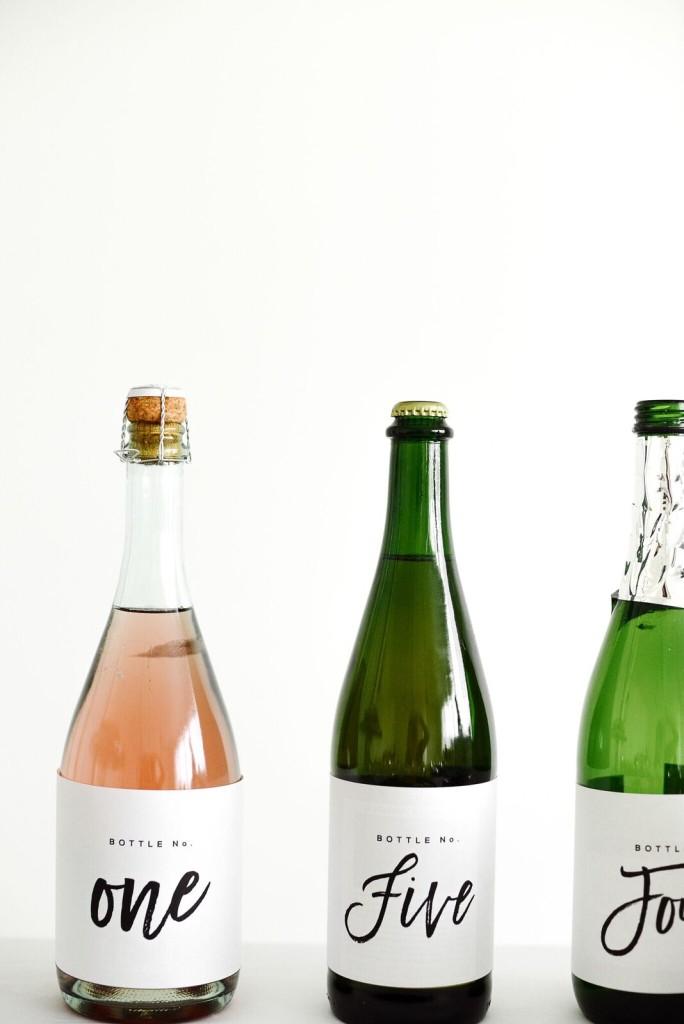 I'll be diving deeper into all of the DIY's, free printables, and recipes for the party throughout this week (because there are waaaay too many to put them all into one post!), plus sharing the fundamentals for hosting a champagne tasting party too, just in case you're a champers newbie or haven't thrown a tasting party before!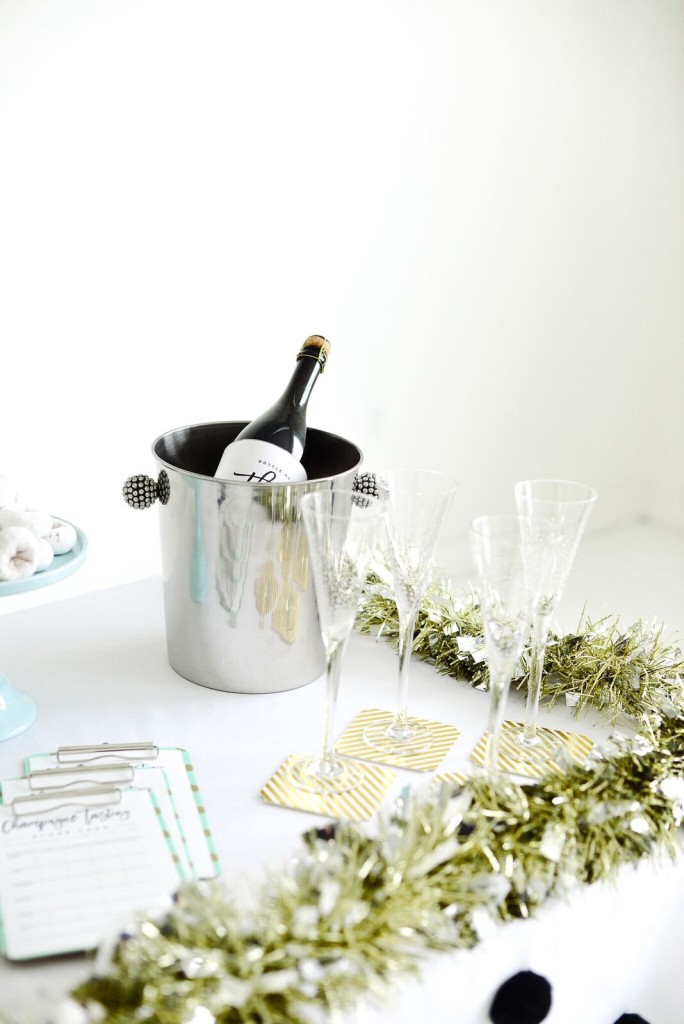 Champagne is actually a great alternative for a tasting. There are still similar things to look for in a great champagne, as with wine, and it's fun to test them out against each other for a party. I'll be sharing more about what to look for in a great champagne and how to judge them a little bit later this week.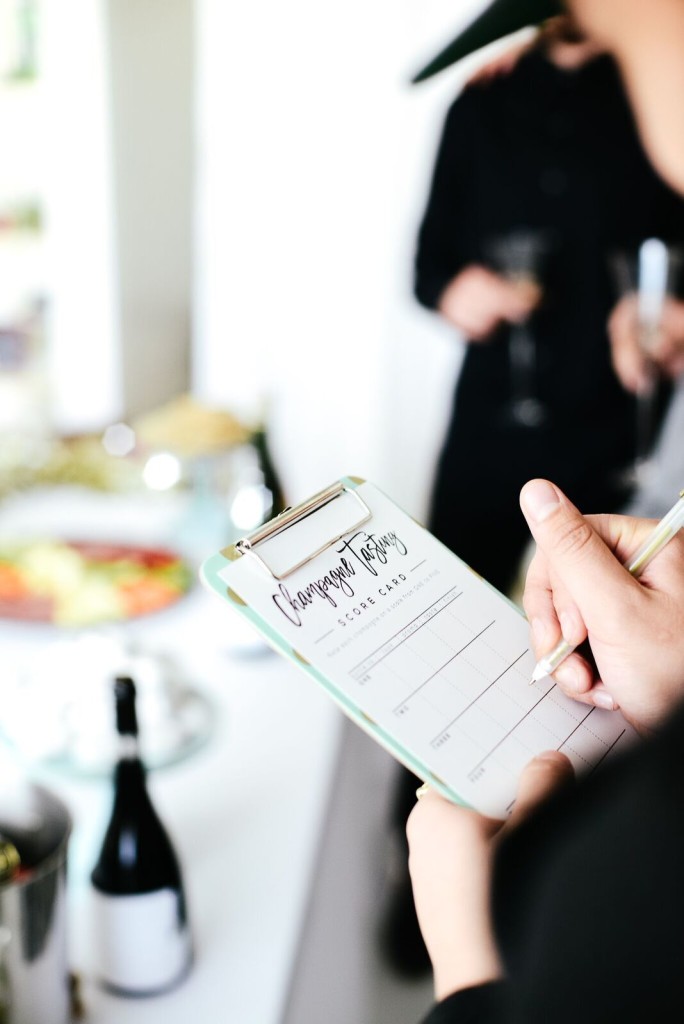 You can't have a champagne tasting party without some scorecards, right? I'll be sharing a free printable for score cards for your guests to rate each champagne they try, along with a tracking sheet so the host doesn't forget which bottle is which 😉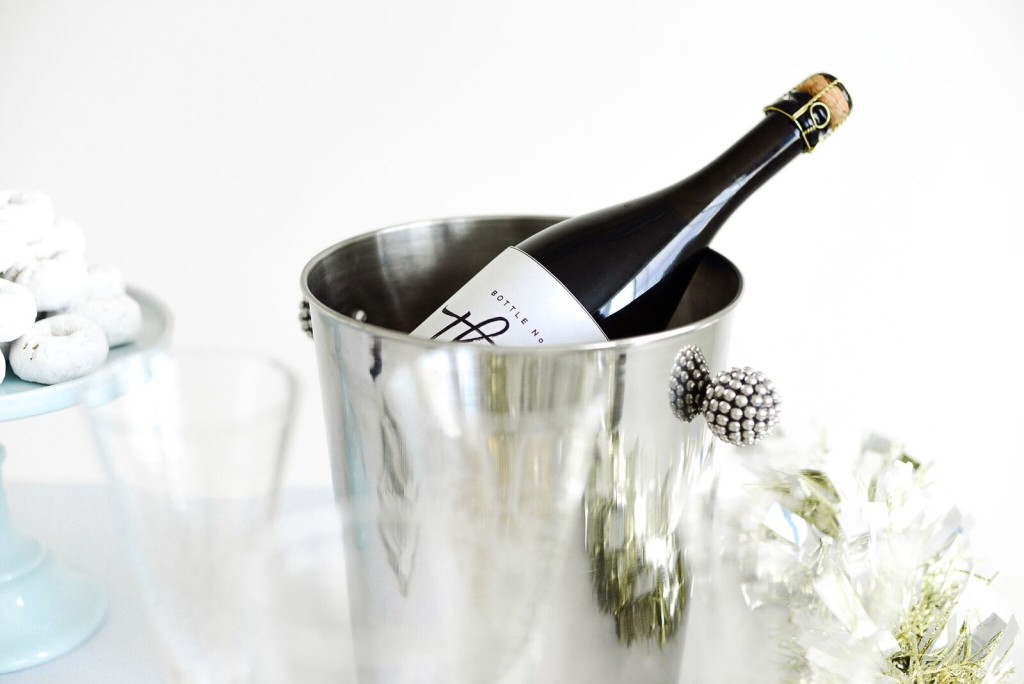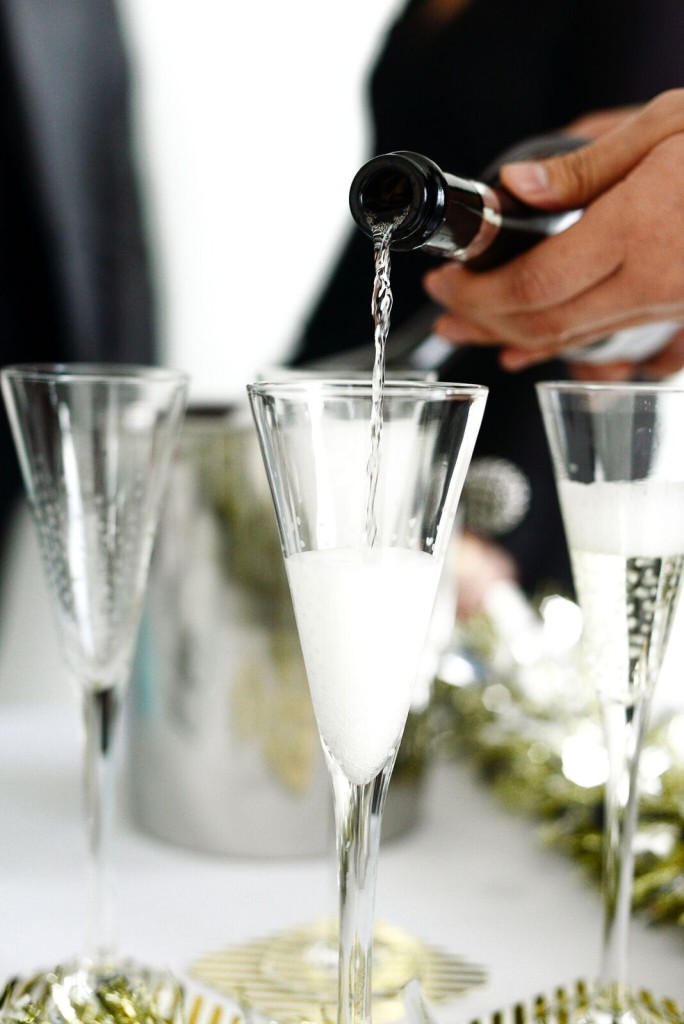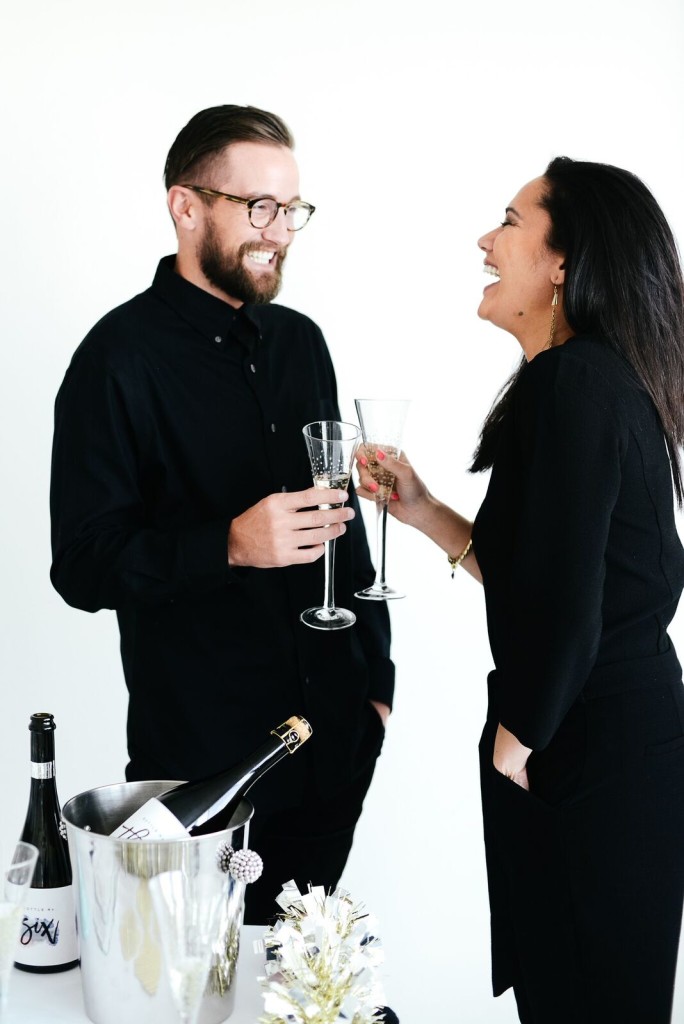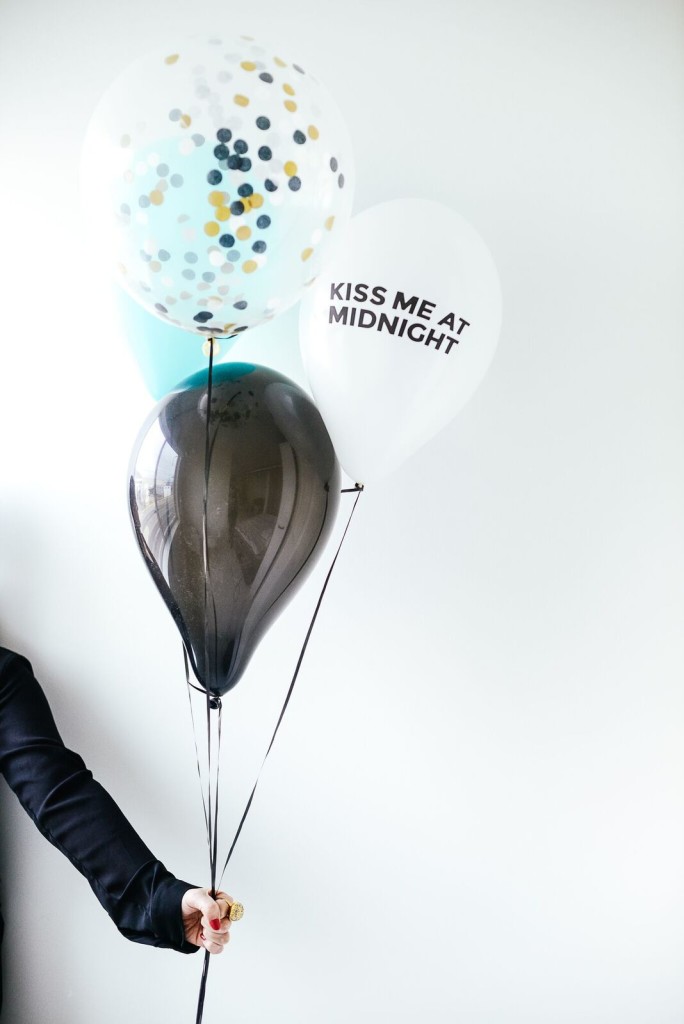 And how cute is the decor?! I chose to go with a mostly traditional color palette of black, white, and gold for New Year's, but threw in mint as an unexpected pop of color for a fun and bright spin on things. When planning a get-together, try to stick to a color scheme of about 3-4 colors to keep things complimentary and cohesive.
And less is more, depending on your space. Some festive balloons, a party banner, tinsel garland, and confetti (of, course!), can really liven up your space and doesn't require much time or energy to put together!
Stay tuned for a super cute (and easy!) printable champagne banner to decorate your party space, a pom pom tablecloth, and where to find those cute new years eve balloons too!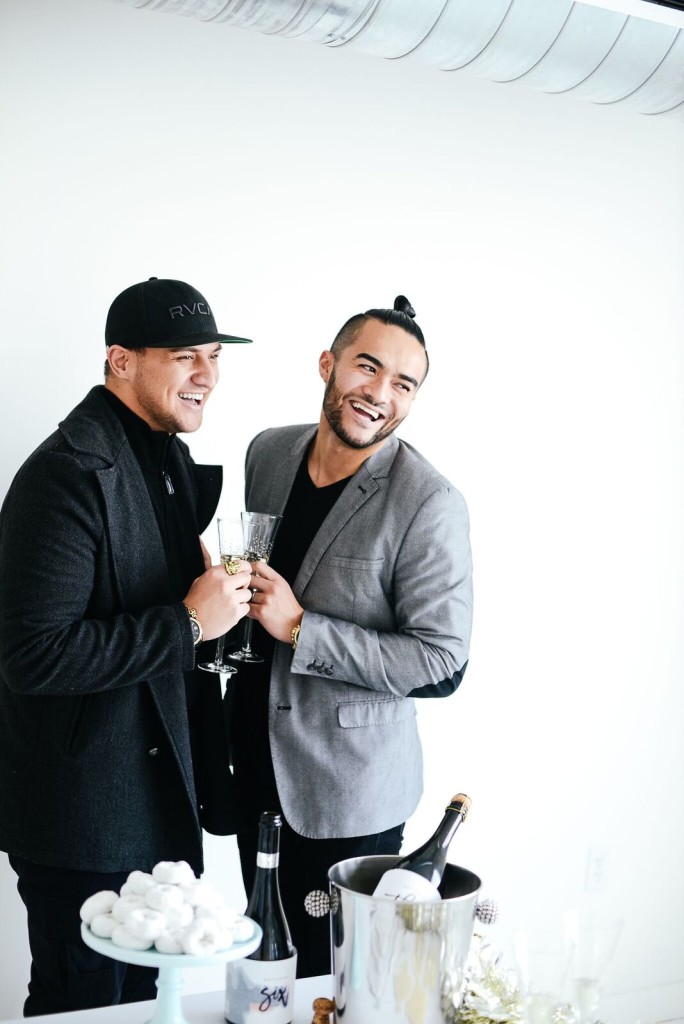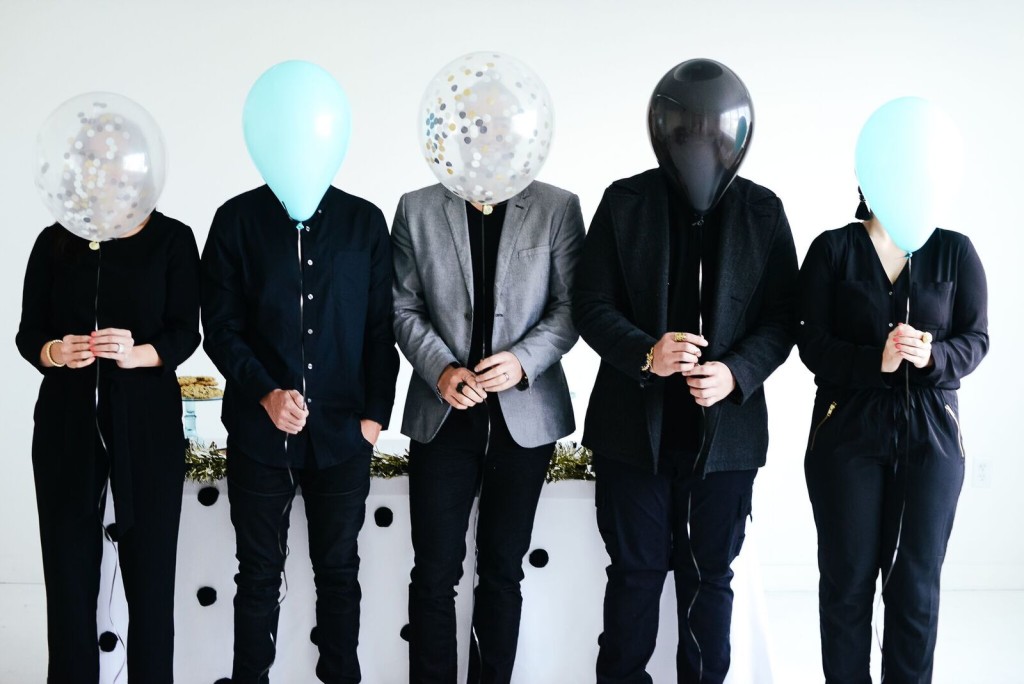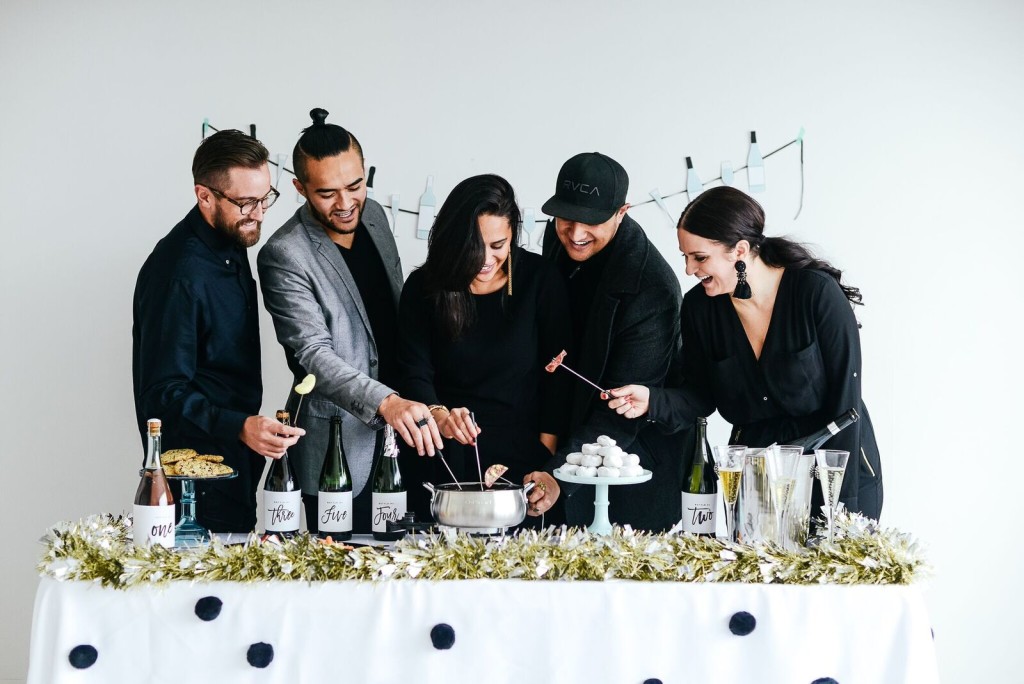 What's a party without food? I love the idea of serving a fondue for new years eve. It keeps people moving at your party and forces people to mingle. Plus you can serve a variety of savory or sweet fondues too! (Stay tuned later this week for a champagne and brie fonude recipe!)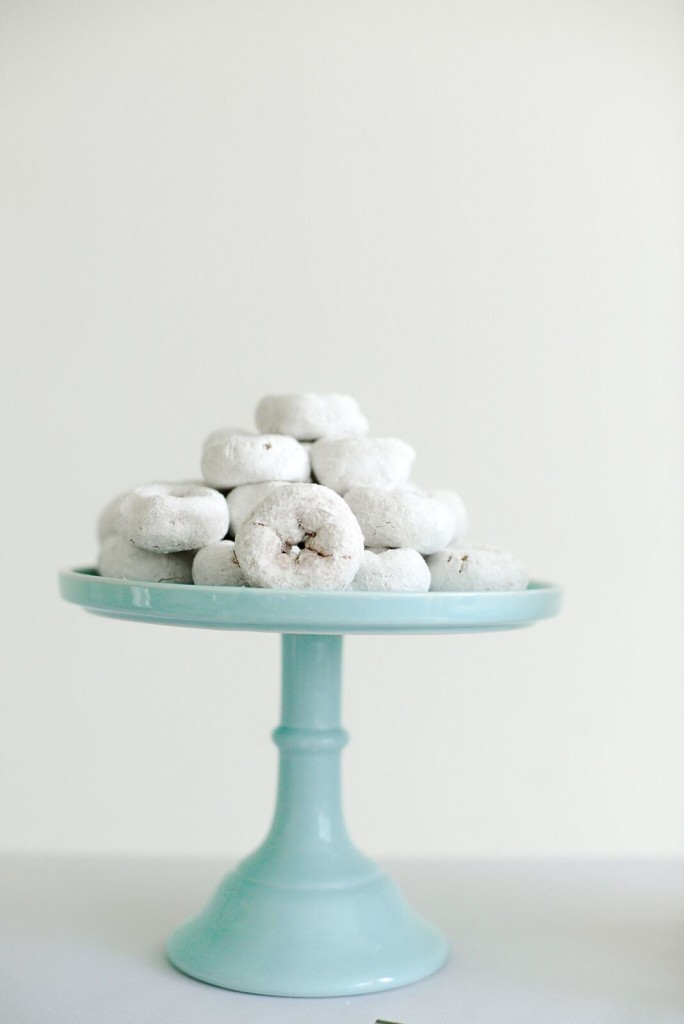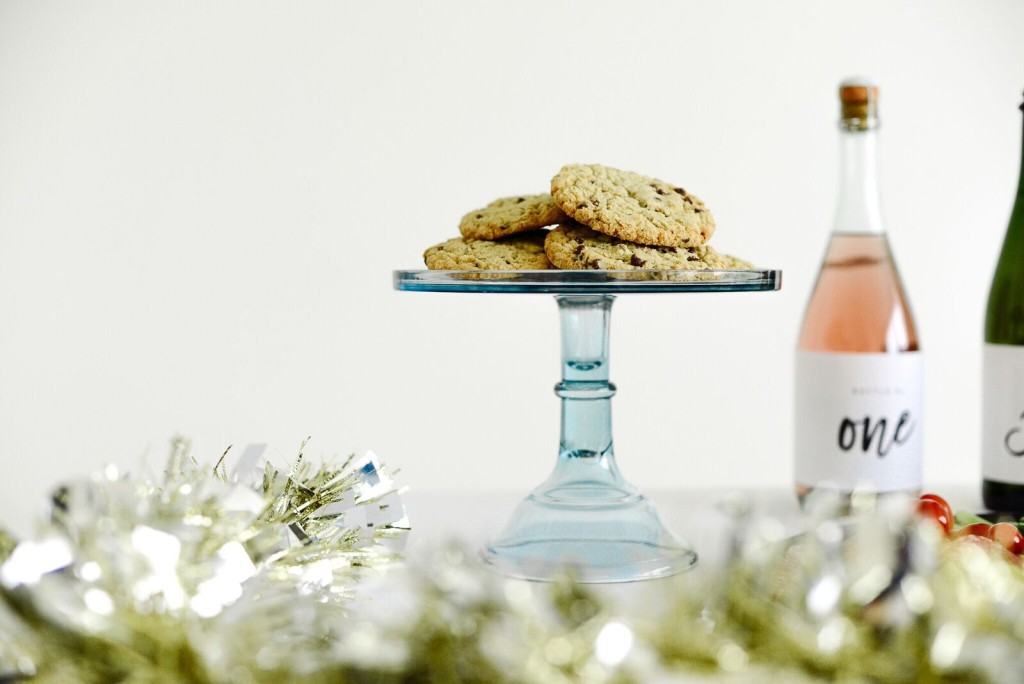 I also like to serve snacks that are easy to grab and go. And guess what…? Pre-made is ok! Cookies, donuts, or cupcakes are all cute options to serve on a dessert or food table and will save you LOTS of time in the kitchen. I am all about a home-made batch of chocolate chip cookies, but when you are hosting an event, there are so many other details to focus on, that store-bought or catered is totally justifiable to me! Put them on pretty cake stands or serving trays to match your color palette or to dress them up a bit.
Make sure to check out part two and part three of the party as well!
Photography by Haley Nord Photography
Disclosure
Sponsored posts or gifted items will be fully disclosed, and any thoughts and opinions shared are always honest and my own. Some posts contain contextual affiliate links, from which I may receive a commission on sales should you use them to make a purchase. No matter what, everything you see on Let's Mingle is something I genuinely like and recommend.