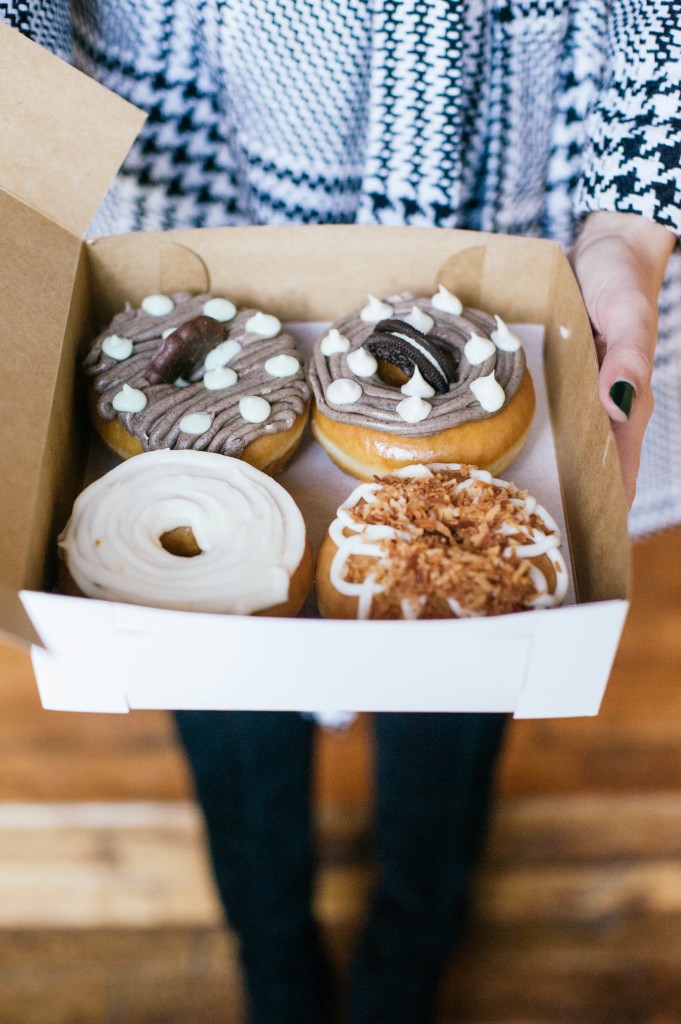 I've never met a donut I didn't like. Ok, maaaybe there might have been one in all of the years of my donut consumption, but my track record is pretty good.
And you know your donut obsession is bad when your friends send you text messages of new donut themed items they find while shopping so that you don't miss out.
Either way, I knew that for this month's sweet stop, a donut was in order. It's been long enough for other sweets to take the spotlight, but I'm bringing the donut back today.
If you're familiar with donuts in Utah, we definitely have some stand out winners. And Beyond Glaze is definitely one of them!
With a tagline of "So delicious, you'll hate the hole," you can get a general idea of how good these babies are going to be. And not just that, but they are actually pretty to look at too! These aren't your average smeared frosting kinda donuts, these donuts are decorated beautifully and have you second guessing if you actually want to eat them…but only for a second.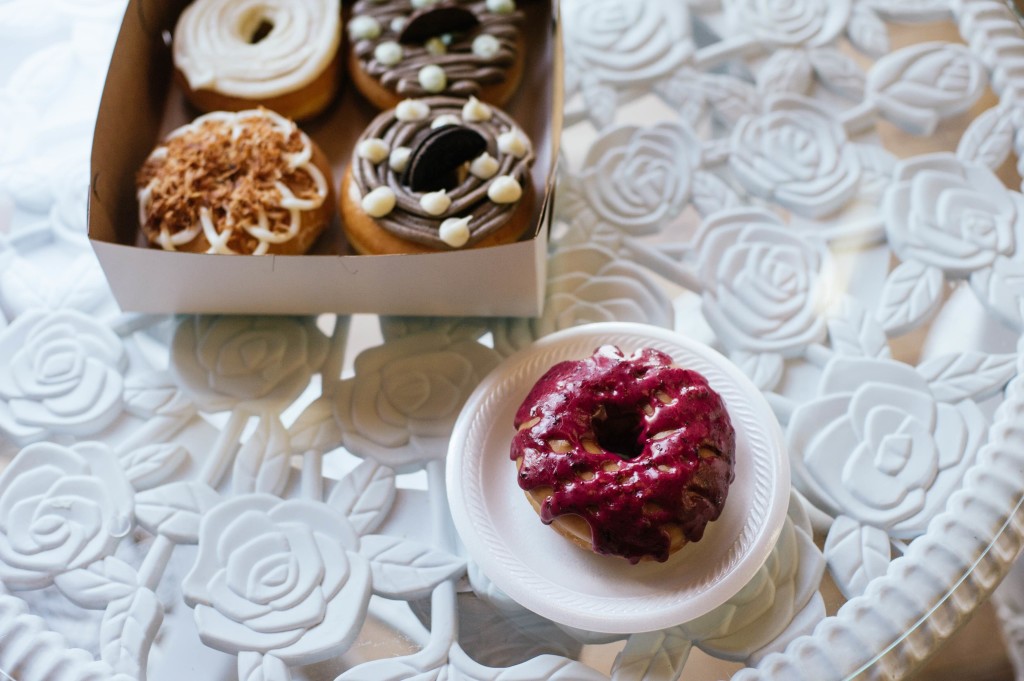 Beyond Glaze was created by a father and daughter team that wanted to celebrate a little more often. (My kinda people). They had the idea of transforming a beautifully decorated wedding or celebration cake into one that was a little more portable. A mini celebration that can create excitement just by looking at it and one that you can enjoy everyday! It's more than a donut…it's a symbol of celebration.
When you first glance at them, they seem like your typical glazed donut with some frosting on top. They can't be that good….right? Boy, could you be any more wrong!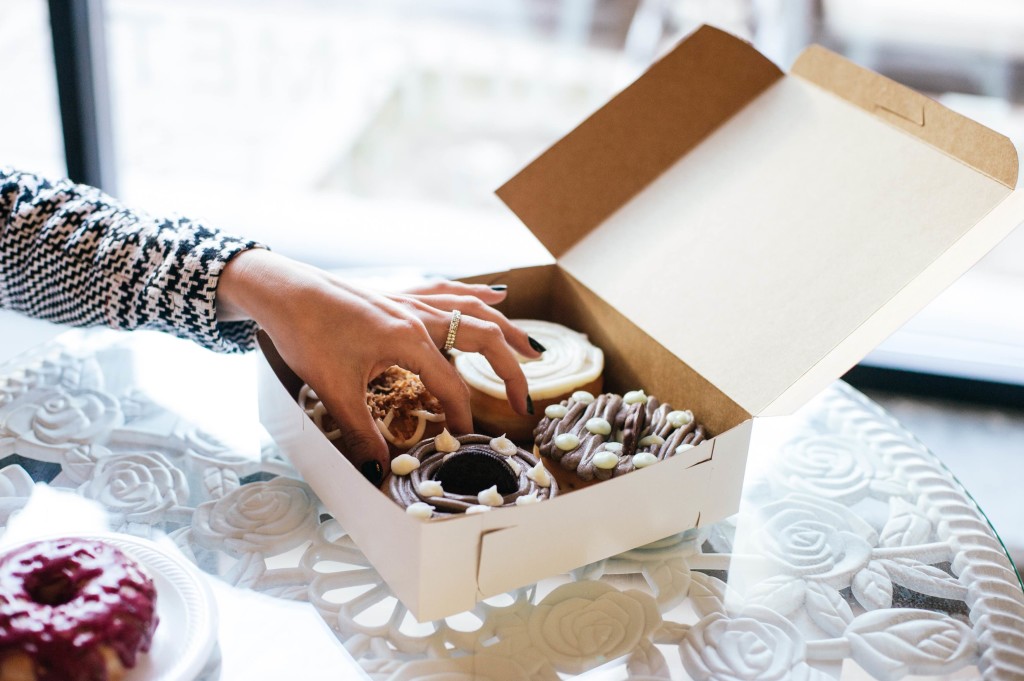 With flavors like key lime pie, peach cobbler, grasshopper, apple crisp, and banana cream pie, they really do transport you to donut lover's paradise. The peach cobbler (one of my favorites) really does make you think you're taking a bite of cobbler fresh from the oven. I don't know how they do it.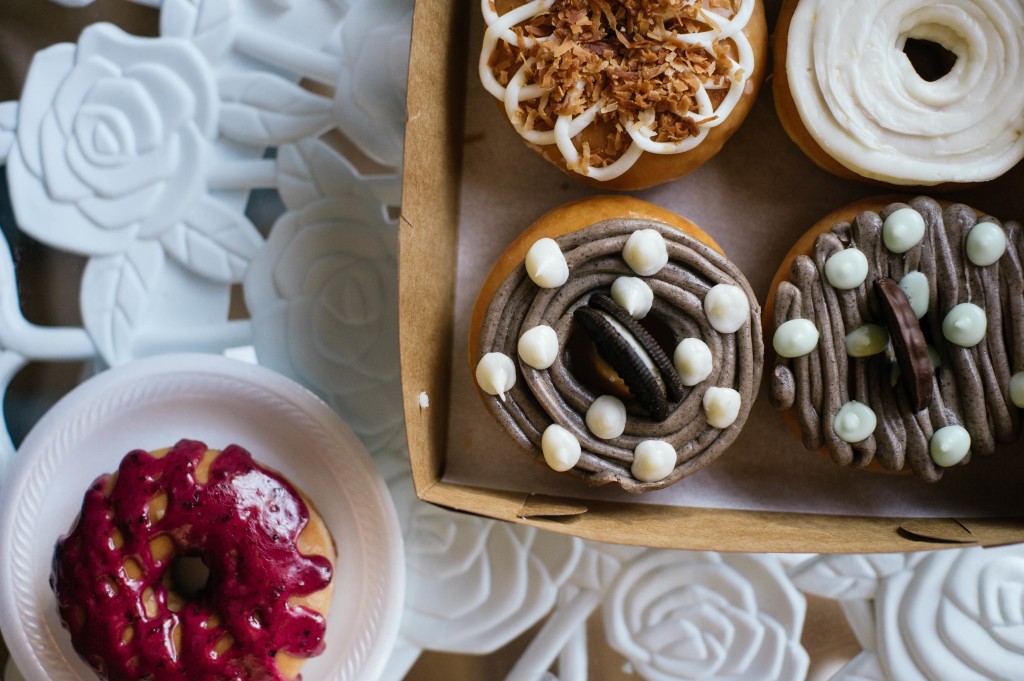 For this trip, I opted to sample a few different flavors…blueberry bliss, cookies and cream, grasshopper, coconut cream pie, and lemon cream. With hesitation, I did bring a few home to my husband.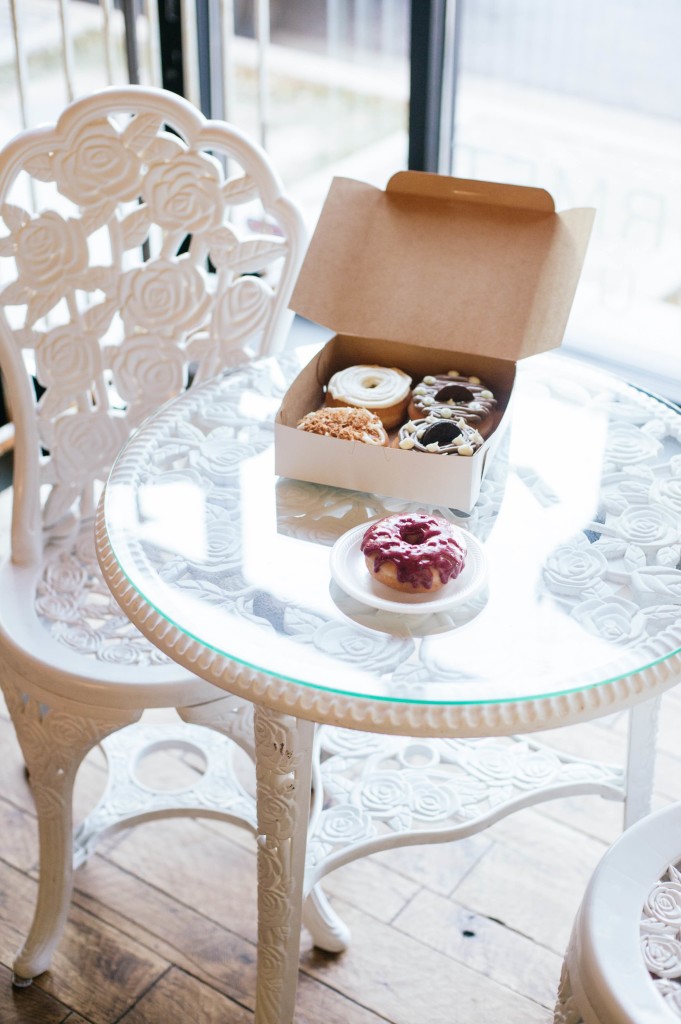 I really can't pick favorites because they were all delicious. Each donut has distinct and unique flavors and I'd recommend making a few different trips to sample as many as possible 😉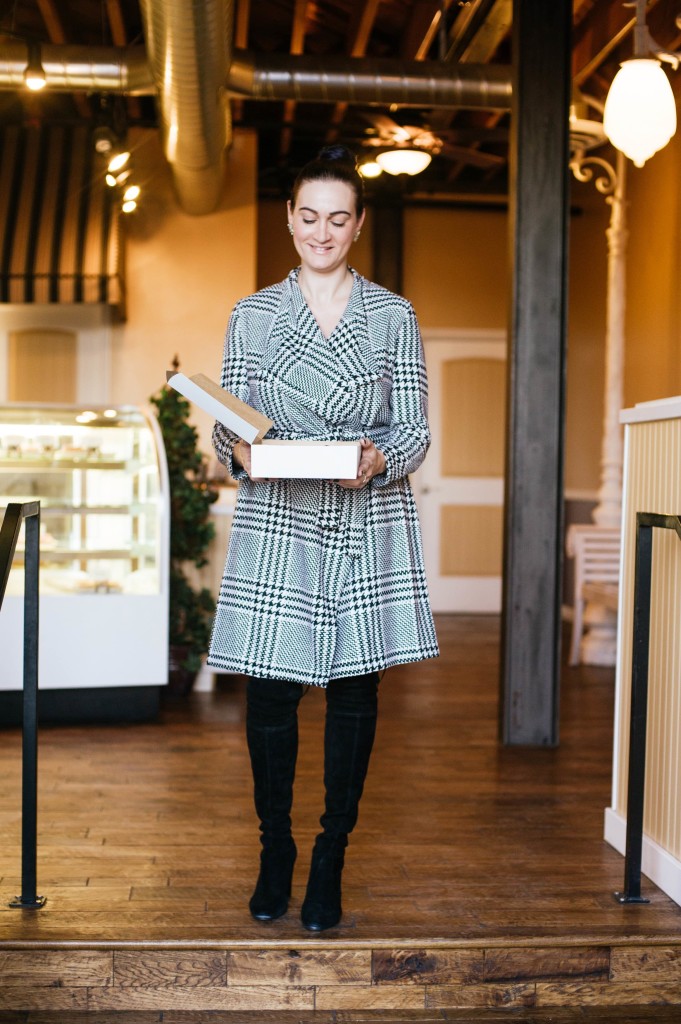 If you're looking for a sweet gift idea or a pick-me up, I'd definitely pop on in to Beyond Glaze and have some of these beauties packaged up to give. Or just pick some up to keep. Either way, it's worth the trip!
Photography by Haley Nord Photography
Disclosure
Sponsored posts or gifted items will be fully disclosed, and any thoughts and opinions shared are always honest and my own. Some posts contain contextual affiliate links, from which I may receive a commission on sales should you use them to make a purchase. No matter what, everything you see on Let's Mingle is something I genuinely like and recommend.