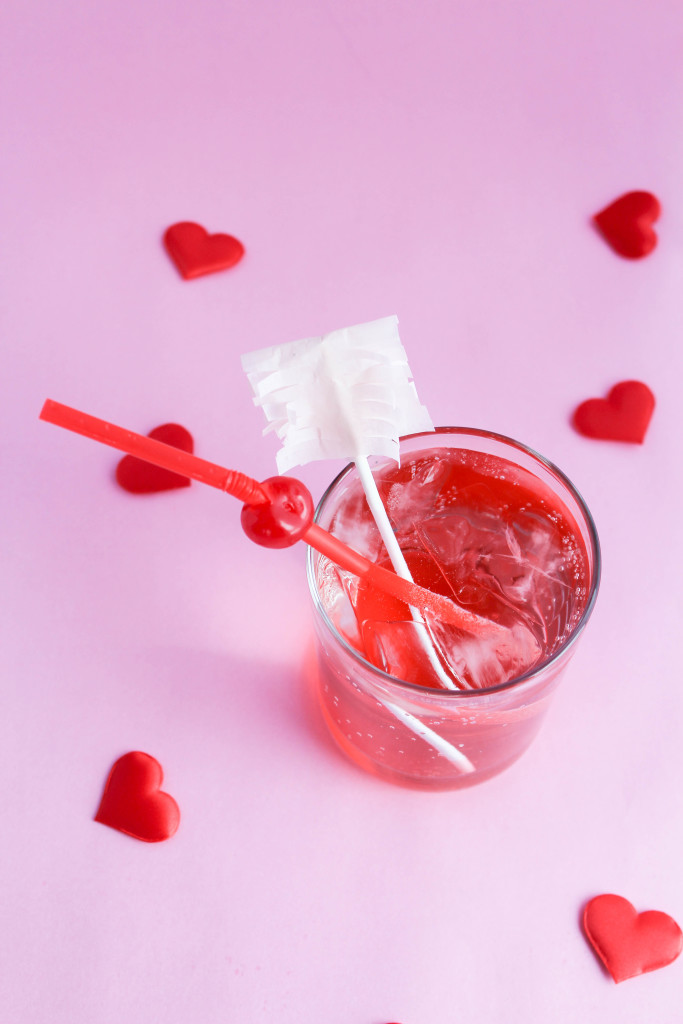 It might still be January (for a few more days), but love is definitely in the air! The floral shops are full of brightly colored pink and red bouquets, boxes of chocolates and candy hearts are lining the aisles at the grocery stores, and reservations at the top restaurants are already booking up. For me and the hubs, Valentine's day is the perfect night to spend in, ordering pizza, wearing sweats, and watching netflix. Does that make us old?
Whether you plan to spend Valentine's Day in or out this year, there are still some fun and simple ways you can celebrate the holiday without going broke or spending a lot of time planning.
Today's post is great for the kids, a fun v-day party, or even for adults who don't plan on drinking over the holidays. These non-alcoholic Cupid's Arrow Shirley Temples are easy to make, yummy, and too cute!