Birthday Calendar Printable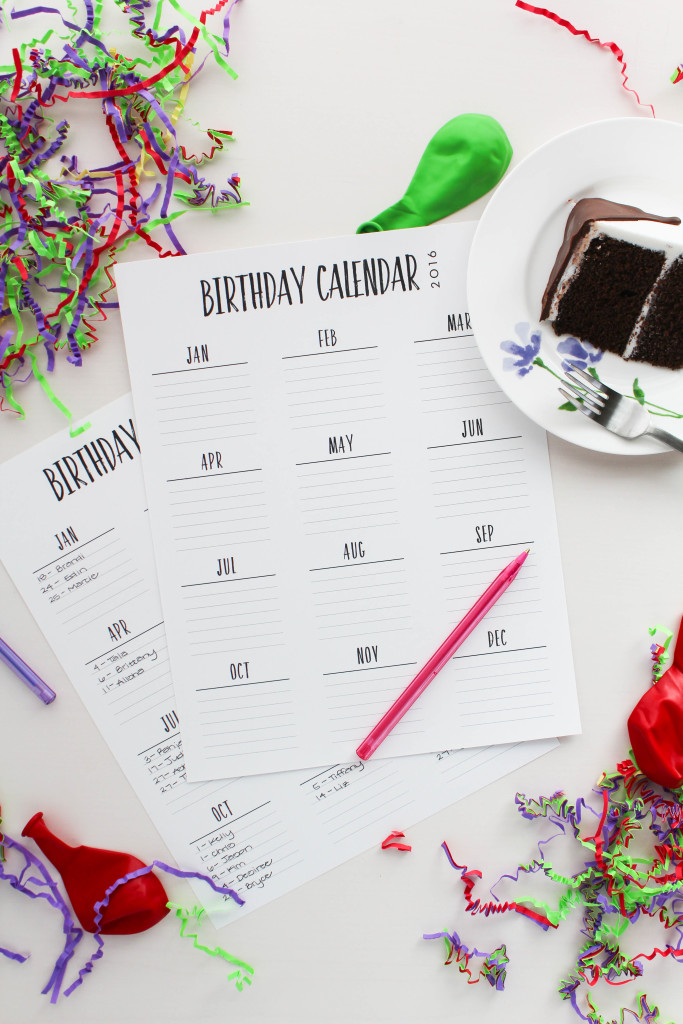 There are a lot of things I want to do in 2016 and a lot of goals I want to meet. Whether or not you are someone that sets "resolutions" or goals for a new year, I still think it's important to challenge yourself to try new things, break bad habits, or to make improvements to your daily lives, regardless of it being the beginning of a new year or not.
One of the things that I always try to do is to create little highlights in other people's days. It can be as simple as sending a little note or putting together a care package, just because, to send their way. I've found that it can really cheer someone up when they're having a bad day or when they just need a little pick me up. Plus, it couldn't be more simple to do!
This year, one of the ways I'm going to go this is to send a birthday card to my friends and family in the mail. Yes, the ACTUAL mail. Not a birthday message on Facebook, not a text message, an actual card that is sent by way of USPS. Crazy, right? (Yes, that is sarcasm at it's finest).
The days of sending sail mail are definitely behind us and I don't want to lose out on the highlights that an actual piece of mail can bring. When our mailboxes are usually stuffed with ads, bills, and catalogs, it's nice to get something else in the mail that you actually want to receive.
I've partnered up with Tiny Prints and we'd love to challenge you guys to do the same with the 'Birthday Card Initiative' this year for the people in your lives too!
It's definitely an easy thing to do and I'm making it even easier for you to track all of your upcoming birthdays with a free birthday calendar printable that you can download and print too!
The trickiest part of this challenge is to gather all of the addresses you'll need, if you don't already have them. But guess what….? You know that site you usually use to send your birthday greeting with…cough, cough, Facebook….you can use that to ask for addresses too! 😉
Print and fill out the birthday calendar printable file here, to help you keep track of upcoming birthdays, grab a book of stamps, a stack of birthday cards, and a pen and get to work!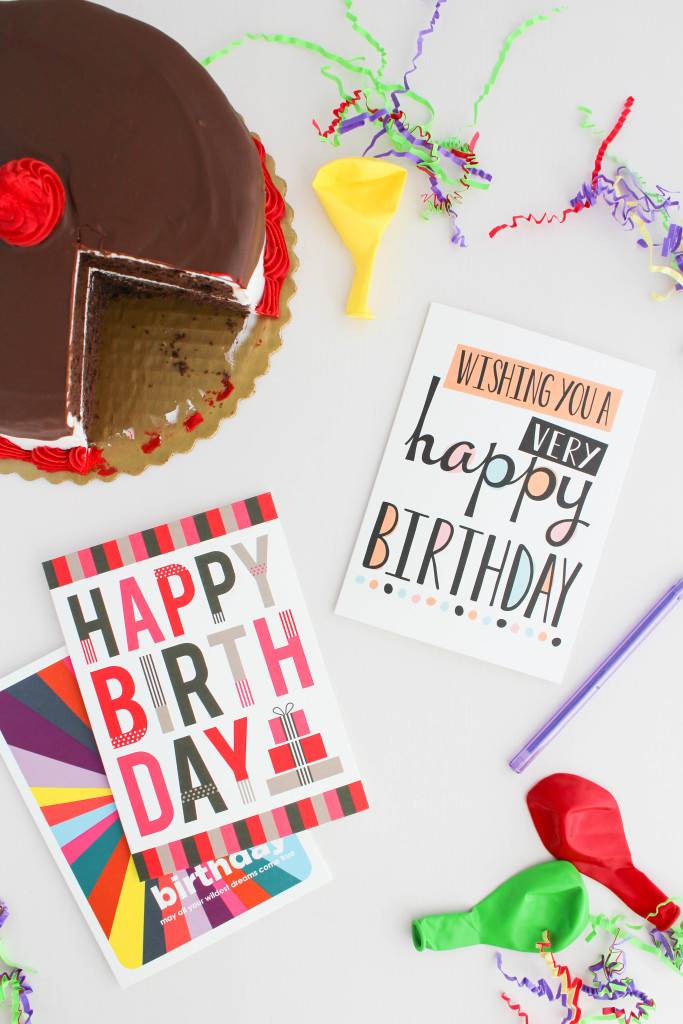 I picked up a few different birthday cards from Tiny Prints. I love the cards they offer because they come in packs of 10 (or more) and you can completely customize the insides of them! Or leave them blank to write your own notes or messages too. Plus, they are fun, bright, and what's better than a pop of color for a birthday?! They also come with matching envelopes too!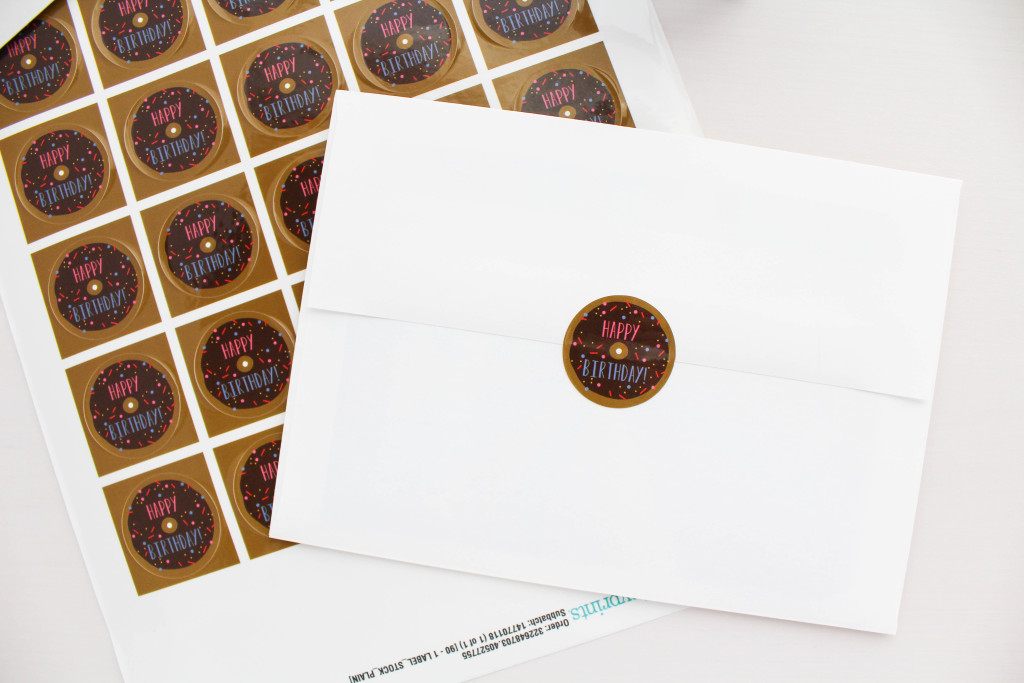 Tiny Prints also has gift tag stickers that you can customize with your own messages too. I went with donuts (of course) and added a "Happy Birthday!" message to them. I stuck them onto the backs of my envelopes to seal them up and to give the recipient a little sneak peak of what was inside.
My very favorite thing that you can get though has to be the customizable postage stamps. They offer a ton of different pre-made designs or you can upload your own pictures to use too. You can add messages or greetings on them too! Tell me these envelopes don't look adorable with these confetti stamps on them! (I picked out the 71 cent option since I have a lot of family in Canada, but they offer traditional postage too).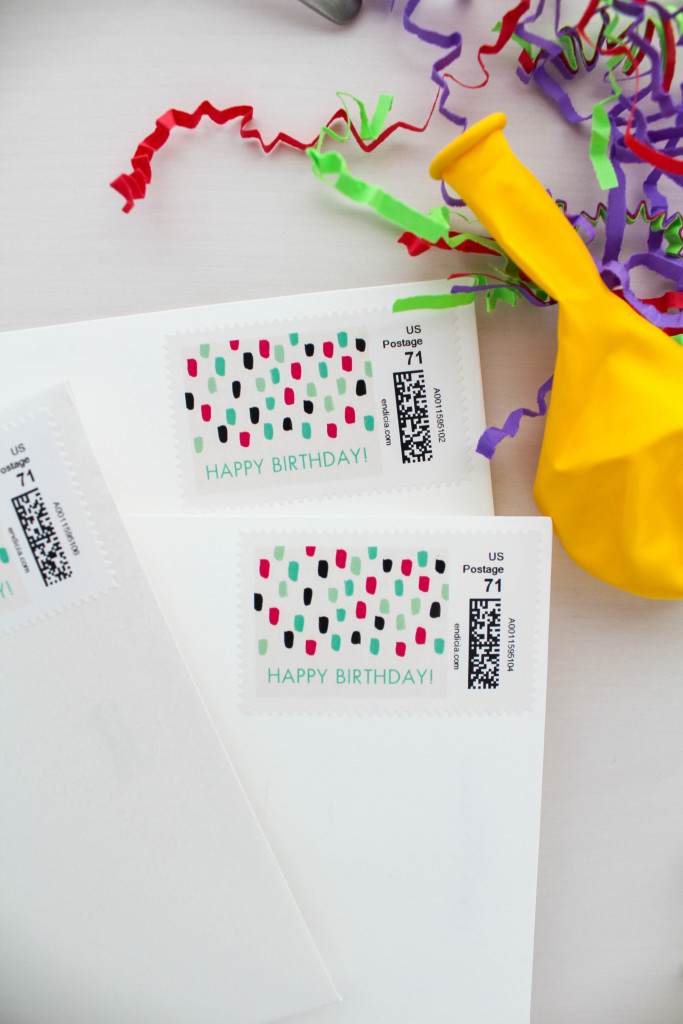 I also picked out a custom self-inking stamp to make addressing my envelopes even easier. Again, TONS of different options available and you can't beat the prices! I had trouble picking out just one design.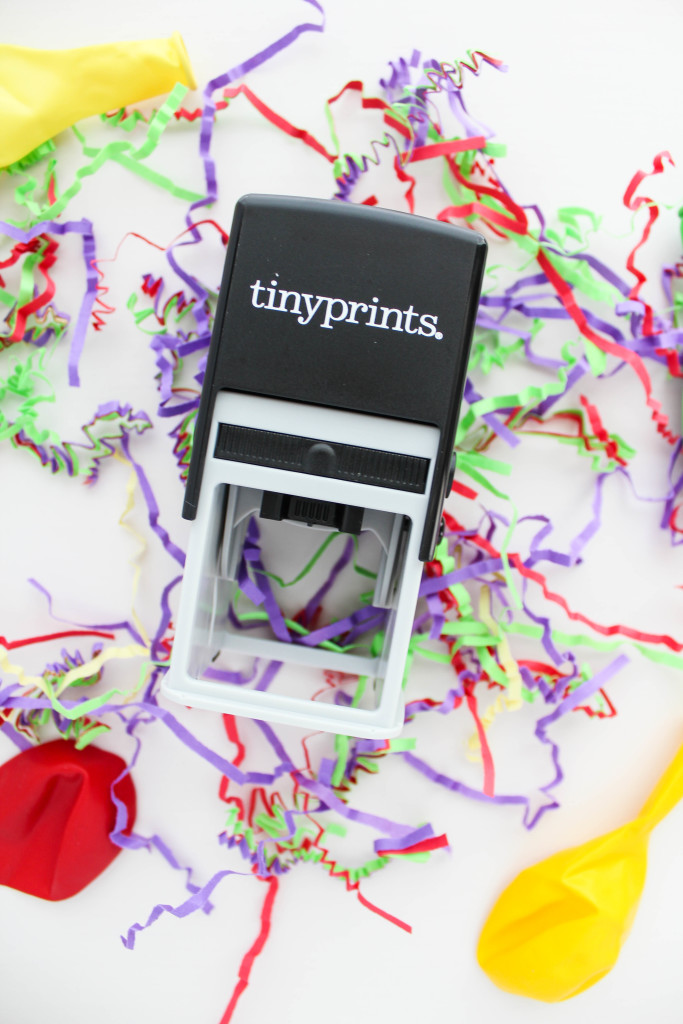 I'm planning to prep all of my cards a month at a time to help me stay on track and to make sure I don't forget anyone if a lazy night creeps up soon, which is totally will since Netflix released new shows.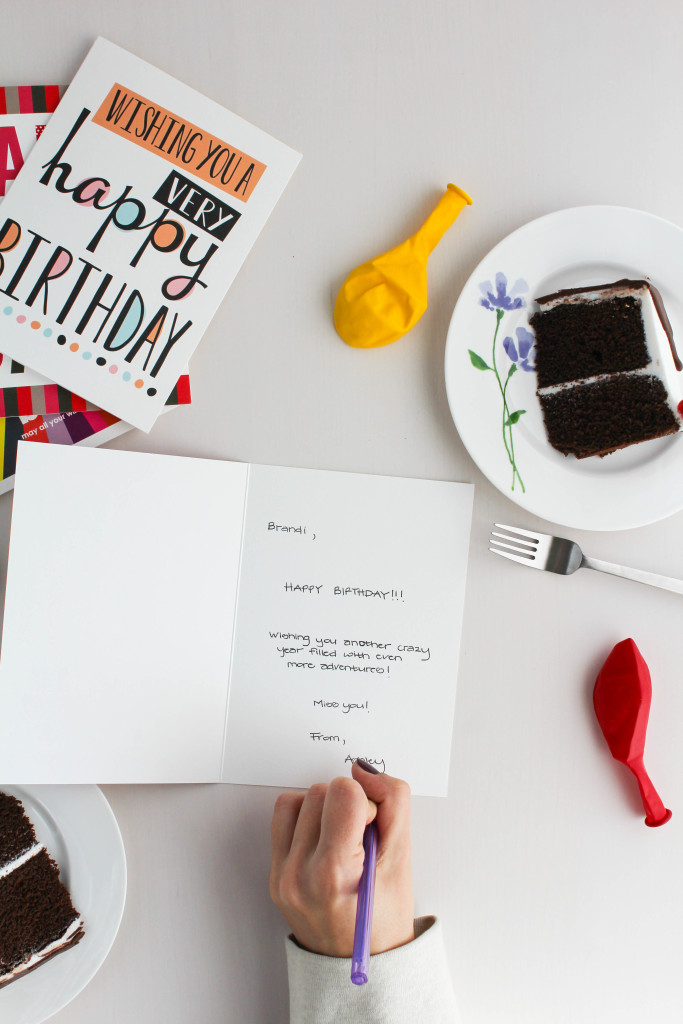 Putting a birthday card in the mail is simple to do and takes hardly any time to put together, but the meaning behind it goes a long way. Your friends and family will really appreciate the time and thought you put into mailing an actual card and make their birthday just a little more special too.
Disclosure
Sponsored posts or gifted items will be fully disclosed, and any thoughts and opinions shared are always honest and my own. Some posts contain contextual affiliate links, from which I may receive a commission on sales should you use them to make a purchase. No matter what, everything you see on Let's Mingle is something I genuinely like and recommend.