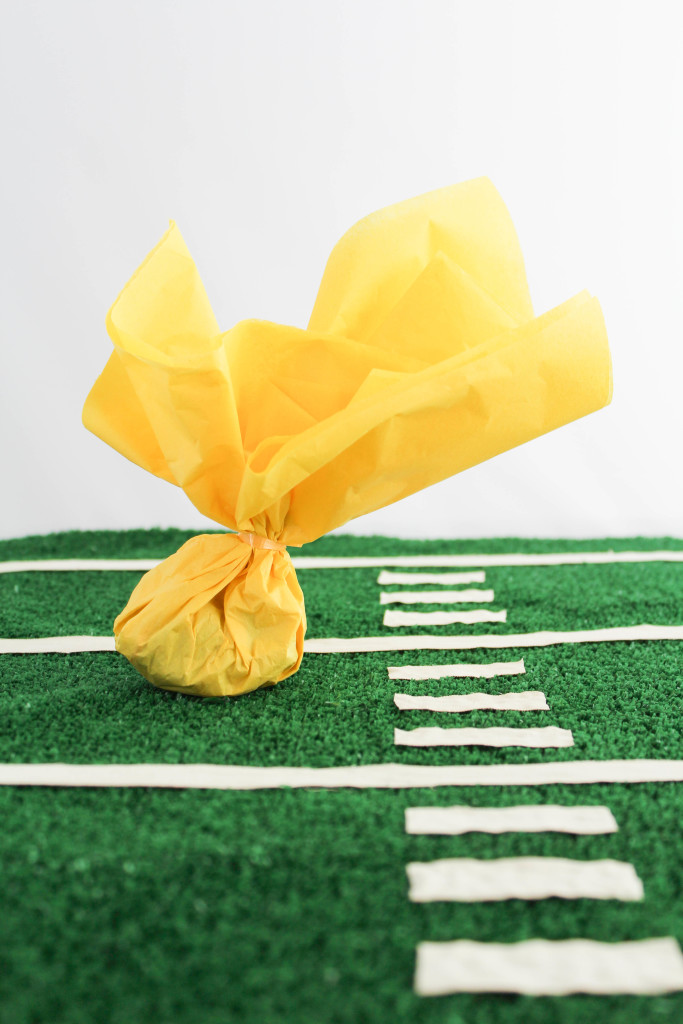 The big game is less than a month away and you might be one of the few that is still anxiously waiting to see if your favorite team will make it in or not. You might also be one of the few that isn't waiting for anything other than the delicious snacks and fun parties that comes along with game day. Whichever you happen to be, today's post is perfect for your football get together with friends in the next few weeks.
If you're hosting a party soon, thinking of all of the details can be daunting, but I'm here to help with fun and super easy penalty flag favors that are sure to appeal to the fans at your event and are also a breeze to put together!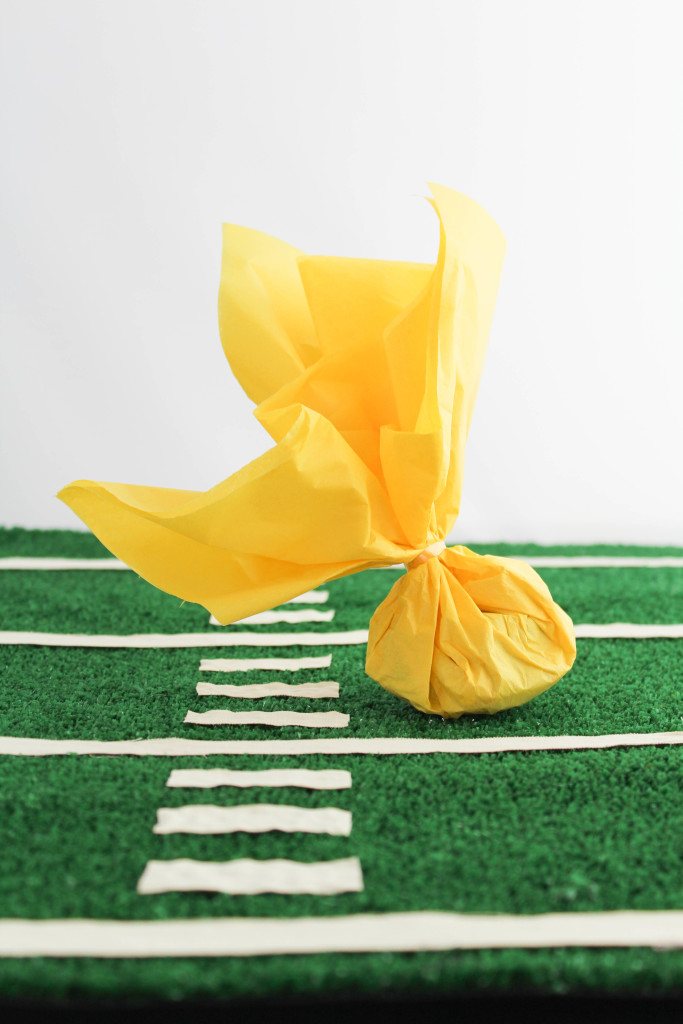 If you gather around the tv on Mondays, Thursdays, or Sundays, you know that penalty flags are a huge part of a football game. (Although we always hope they are thrown for the other team!) The referees are sometimes too generous with the amount of times these yellow guys get used, but either way, they make the perfect addition to a Superbowl gathering if you know how to use them!
With only a few supplies that you can find at your local store, you can make your own penalty flag favors!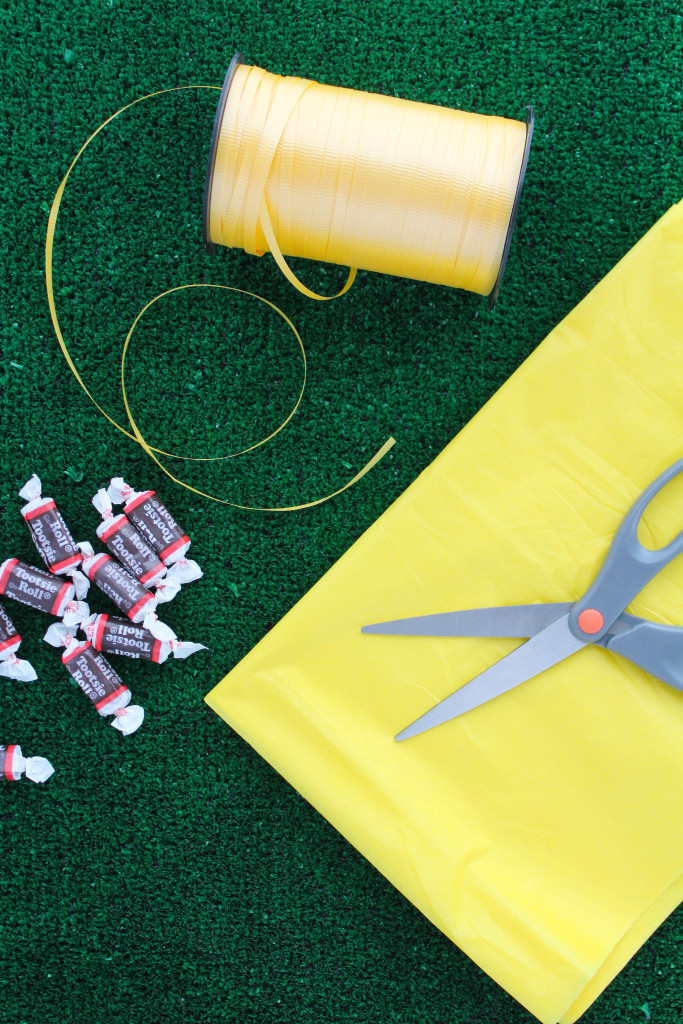 Here's what you'll need to make your own:
Yellow Tissue Paper
Yellow String, Twine, or Ribbon
Scissors
Candy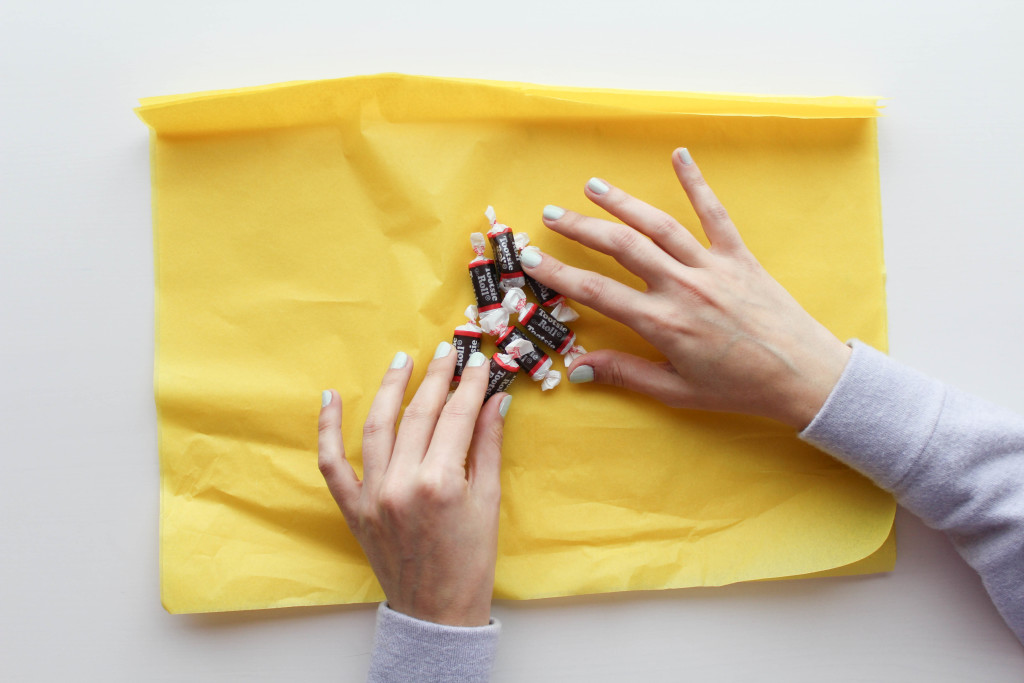 First, stack a few pieces of tissue paper on top of each other. We want the flags to be thick enough to hold some goodies and not tear. Cut your full tissue paper sheets in half so you have a smaller rectangle.
Fill the center with candy, treats, or other football related fun you find and want to use.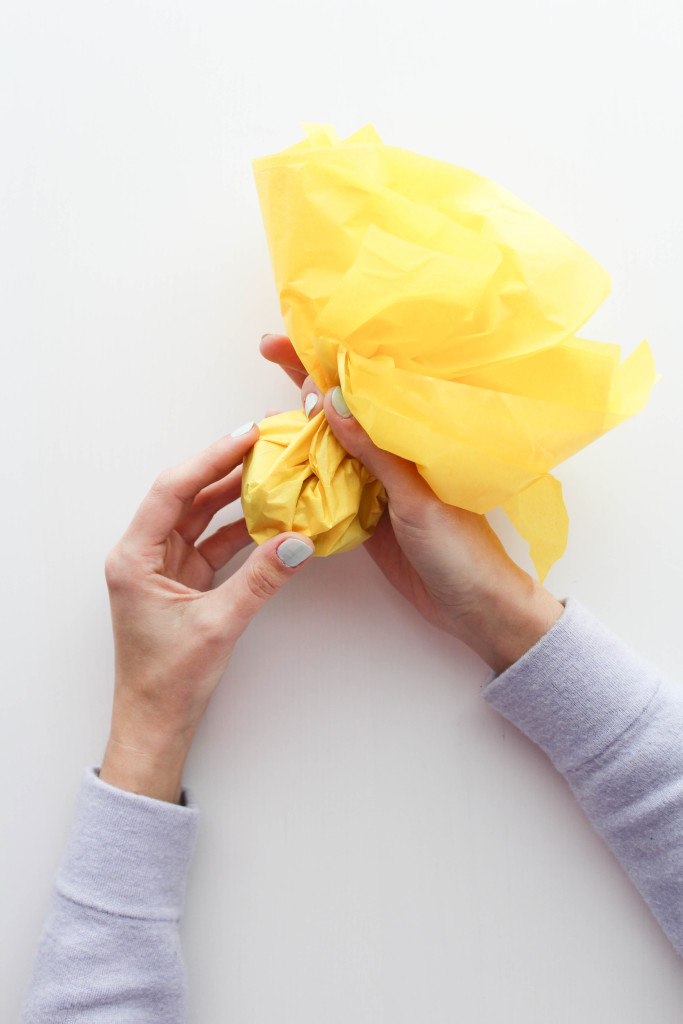 Once your center is filled, gather the tissue paper around the items in the middle of your rectangle and bunch them up towards the center to create the "flag".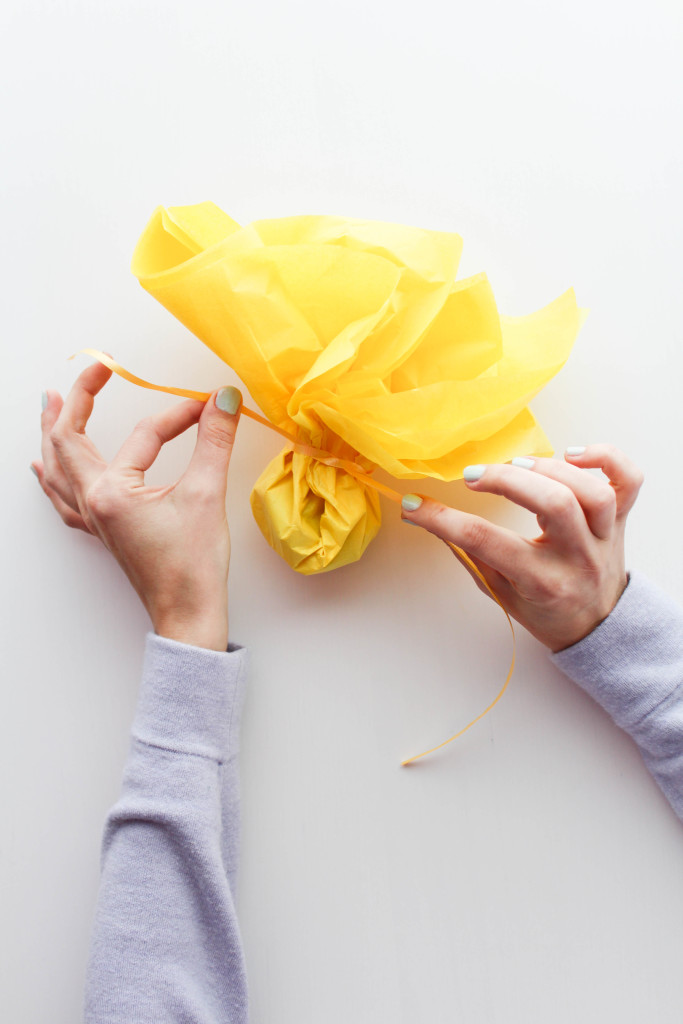 Using your yellow string, twine, or ribbon, tie off the flags in the center, right where you gathered the excess tissue.
Cut off the excess ribbon, once you have a secure tie.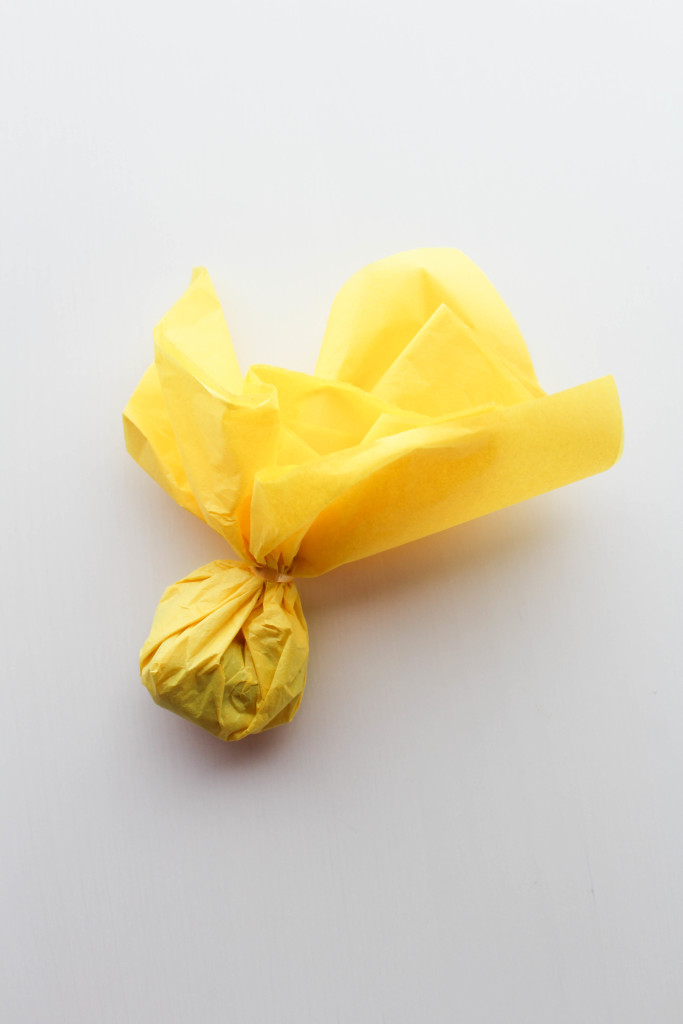 They might not look like much in a normal setting, but for a superbowl party, they make the grade!
It also doesn't hurt that these are so simple to put together either! 😉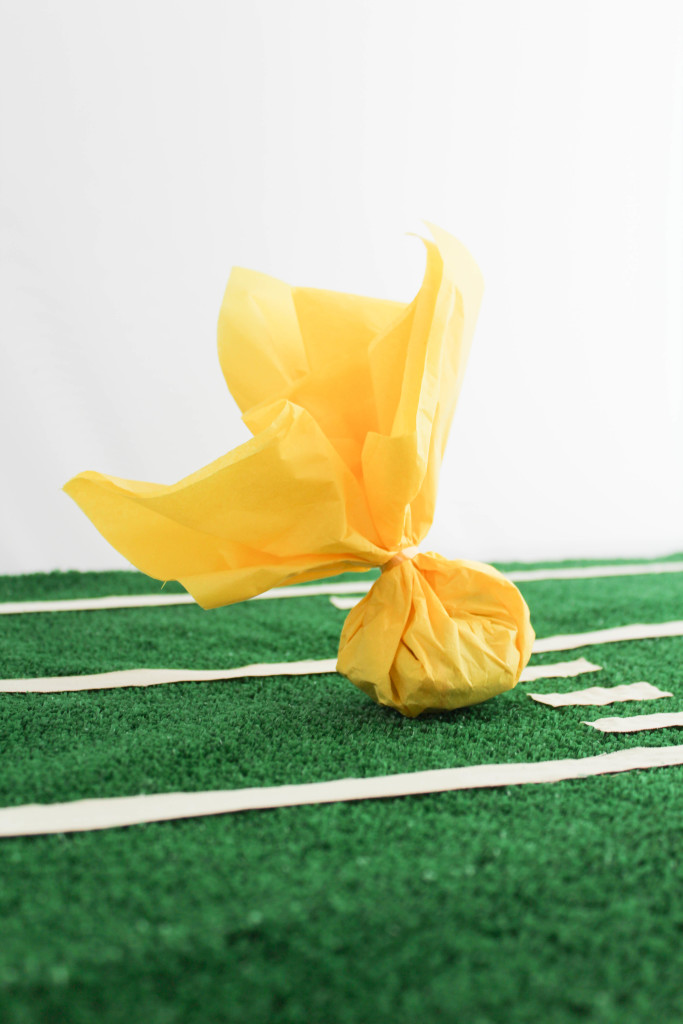 Display them on some astro turf or place them next to some referee treats for the full effect. You could also make some coach's challenge flags too, using red tissue paper instead.
They are fun, easy, and will make your Superbowl party score a major touchdown!
Disclosure
Sponsored posts or gifted items will be fully disclosed, and any thoughts and opinions shared are always honest and my own. Some posts contain contextual affiliate links, from which I may receive a commission on sales should you use them to make a purchase. No matter what, everything you see on Let's Mingle is something I genuinely like and recommend.