A delicious and easy to make red velvet ice cream filled with yummy chocolate chunks!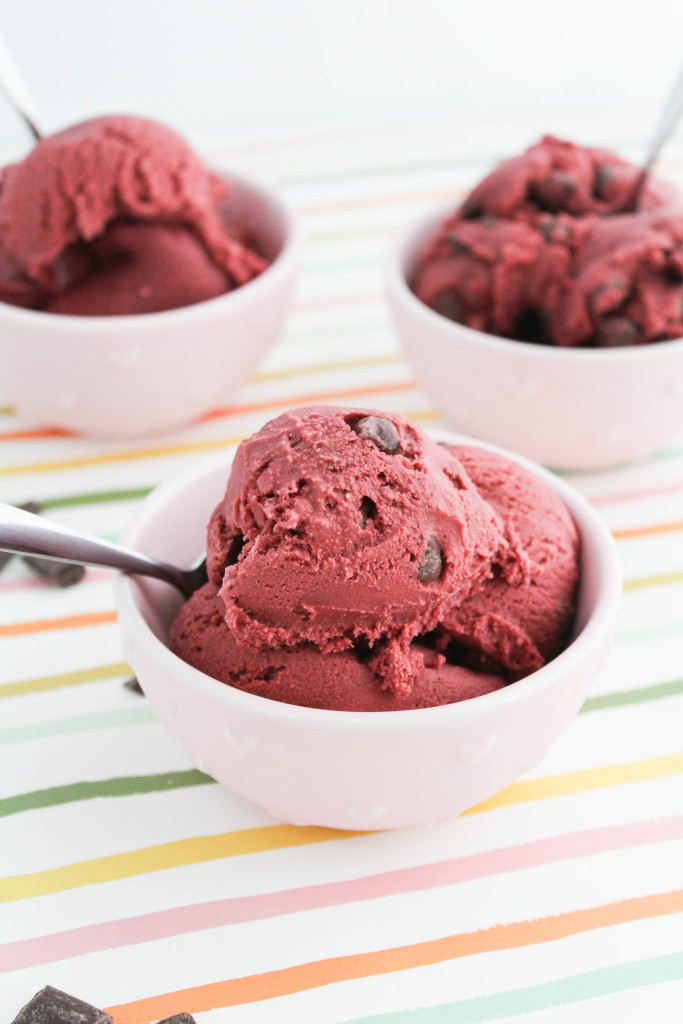 With Valentine's day right around the corner, I figured I'd share a love of my own with you guys…Red Velvet.
For those of you that might not know, red velvet is actually just chocolate flavors dyed with red food coloring. It can also be dyed using fresh beets, but if I have any excuse to use chocolate, you can bet that I'm going to go the chocolate route! And I can't just have a little bit of chocolate either…I'm adding as much as possible!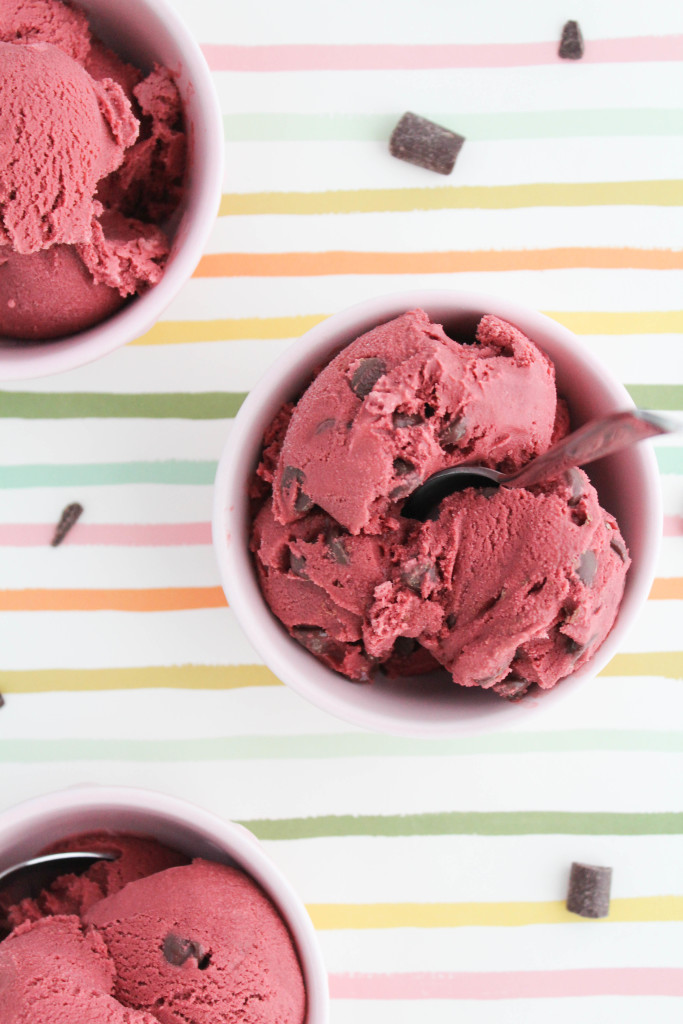 For this month's ice cream recipe, I'm making red velvet ice cream with chocolate chunks!
This ice cream is full of chocolate flavor and those little bites of chocolate chunks are the perfect sweet addition to this ice cream. The bright red color also happens to be perfect to serve to your sweetie or the gals in your life on Valentine's Day too!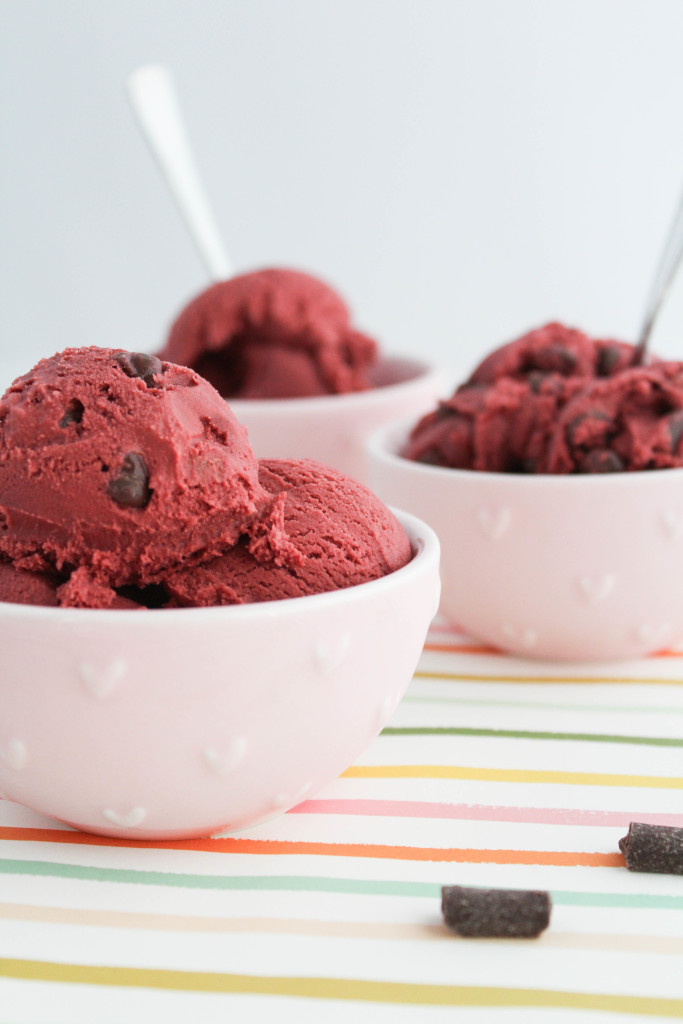 Here's what you'll need to make your own:
1/4 Cup Cocoa Powder
1 Cup Whole Milk
1 3/4 Cups Heavy Cream
1/4 Tsp. Salt
3/4 Cup Sugar
1 Tbsp. Red Food Coloring
3/4 Cup Chocolate Chips or Chocolate Chunks
In a bowl, mix together the sugar, cocoa powder, and salt.
Add the milk and heavy cream and mix together well. Add the food coloring and mix until well blended.
Cover and refrigerate for 3-4 hours or overnight if you have time. (I chilled mine overnight).
Once chilled well, mix into your ice cream maker, based on your specific brand's instructions.
During the last 5 minutes of churning, slowly add your chocolate chips or chunks to your ice cream machine.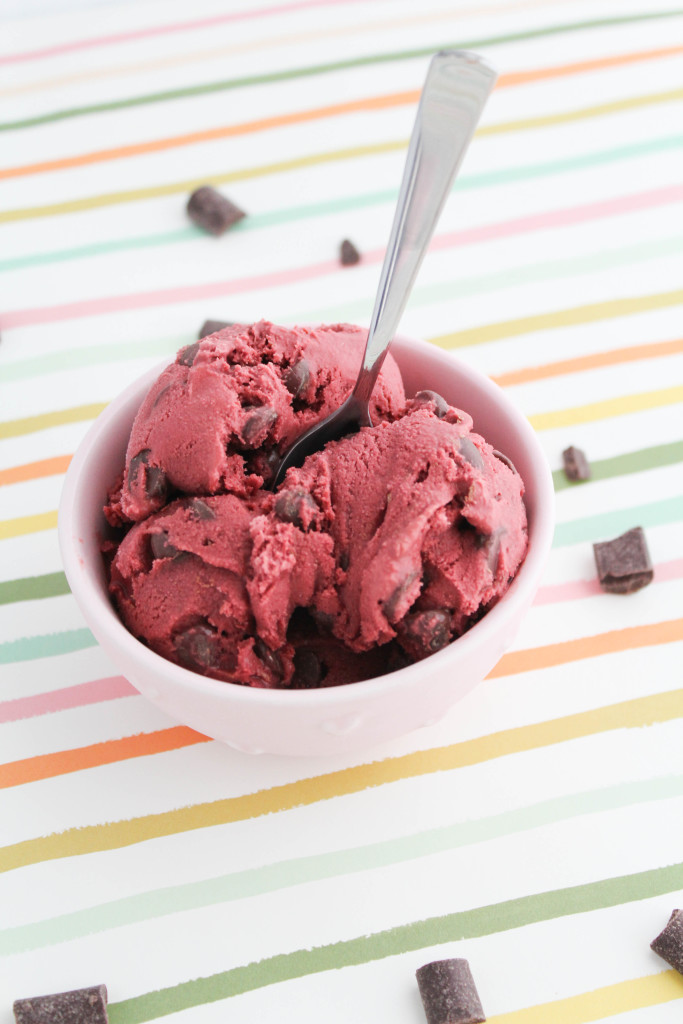 Freeze overnight.
Scoop and enjoy!
Red Velvet ice cream is delicious and soooo easy to make too! You can't go wrong with added chocolate chunks either 😉 And, don't worry. I won't judge you if you decide to hoard the whole batch and stash it in the back of your freezer either.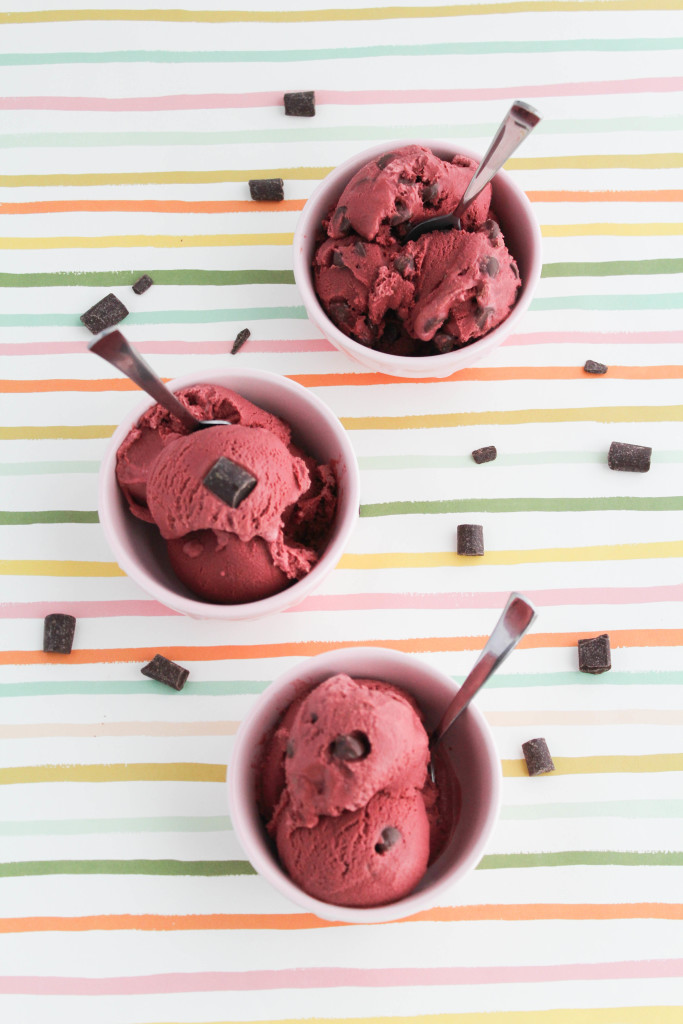 Disclosure
Sponsored posts or gifted items will be fully disclosed, and any thoughts and opinions shared are always honest and my own. Some posts contain contextual affiliate links, from which I may receive a commission on sales should you use them to make a purchase. No matter what, everything you see on Let's Mingle is something I genuinely like and recommend.