Using only two ingredients, ice cream and espresso, create the perfect after dinner treat. Check out this easy and delicious Affogato recipe!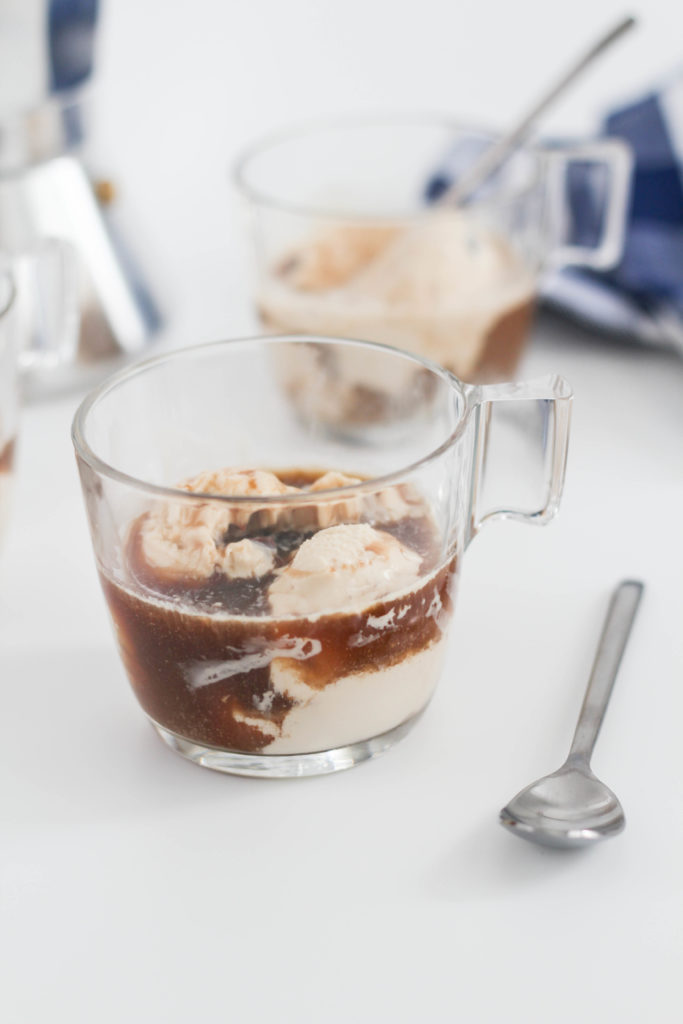 Winter usually includes a lot of hot cocoa, baked pies, warm crumbles, and gooey molten cakes. What it usually doesn't include is ice cream. I'm not sure about you guys, but I don't tend to discriminate when it comes to ice cream. Any time of day, any season, and usually even in any dessert too. With today's post, I figured that I'd marry the two together to make the idea of ice cream in January a little more tolerable for those of you that like to stick to cold weather dessert essentials. You know…ease you into the idea of cold weather ice cream. 😉  The perfect winter treat…? Affogato. And it just so happens that today, I'm sharing an easy Affogato recipe! (Seriously….I'm talking two ingredients. So, yes, super easy).
Have you heard of Affogato before? It's an espresso based drink (or dessert) that includes ice cream, espresso, and can even include multiple toppings depending on how crazy you want to get. It also happens to be the easiest dessert you've probably ever made. And it sounds fancy, so impressing your guests doesn't hurt either 😉
Here's what you'll need to make your own:
2 Scoops of Ice Cream
3 Tbsp. Espresso (or more, depending on how much espresso you like)
Toppings (Optional)
Affogato doesn't need much explaining, but I will share a few tips/tricks to make sure yours is delish.
First off, start with a chilled glass or mug. Since you'll be using hot espresso, you want to keep the ice cream lingering in the espresso as long as possible. You also want to use ice cream that's super cold too.
Brew fresh espresso using an espresso machine, a Moka pot (which is what I used), or even a french press. If you don't have any of those options, you can cheat a little bit and substitute some strong coffee instead! And don't make your espresso early. You want it to be hot and fresh!
I picked up my Moka pot at Homegoods. They've always had quite a few on hand any time I've been there and they are pretty inexpensive. (If you need a quick little tutorial on how to use a Moka pot, I love this one).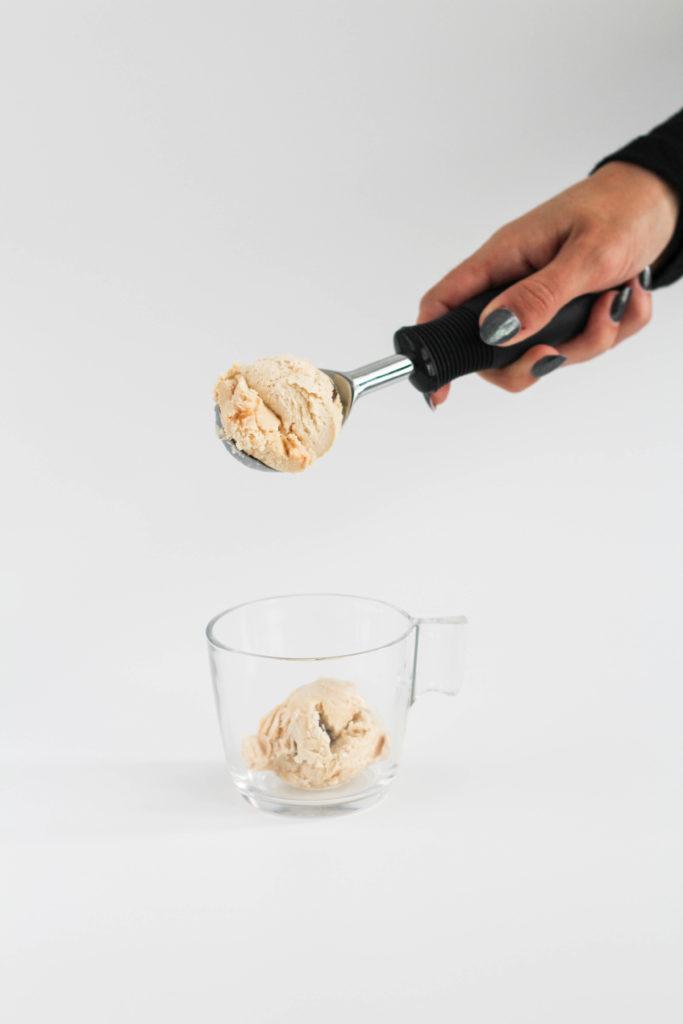 Scoop two large scoops of ice cream into your glass. The traditional approach is to use vanilla ice cream, but I'm definitely not traditional, so I picked sea salt caramel with chocolate chunks. Yum! Chocolate or even coffee flavored ice cream would also be a delicious choice!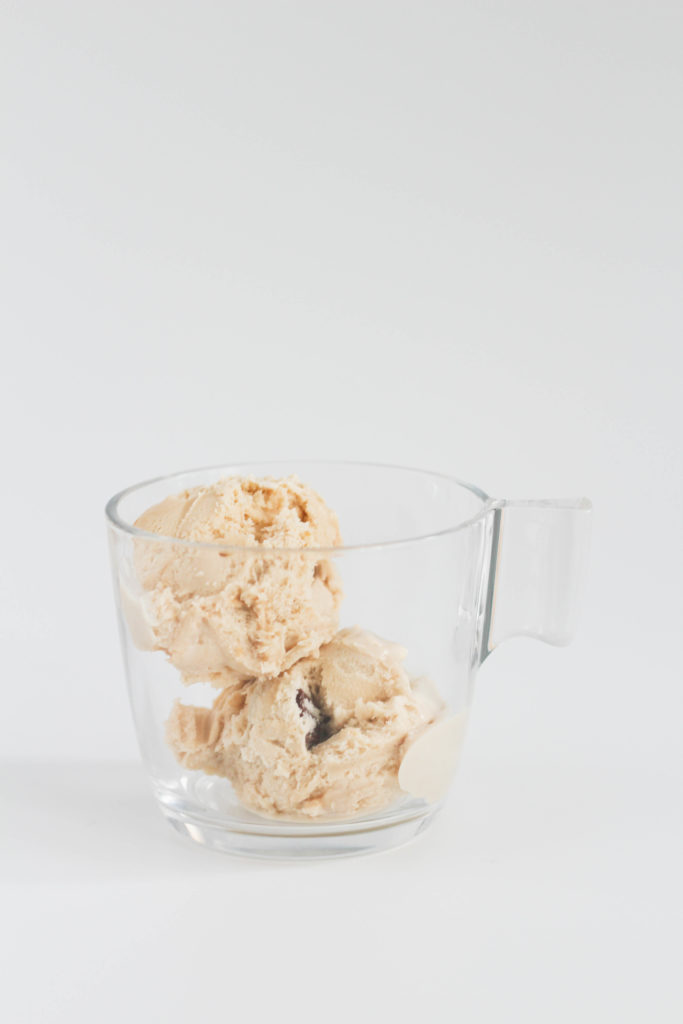 Once your scoops are placed in your chilled glass, pour your espresso over the ice cream.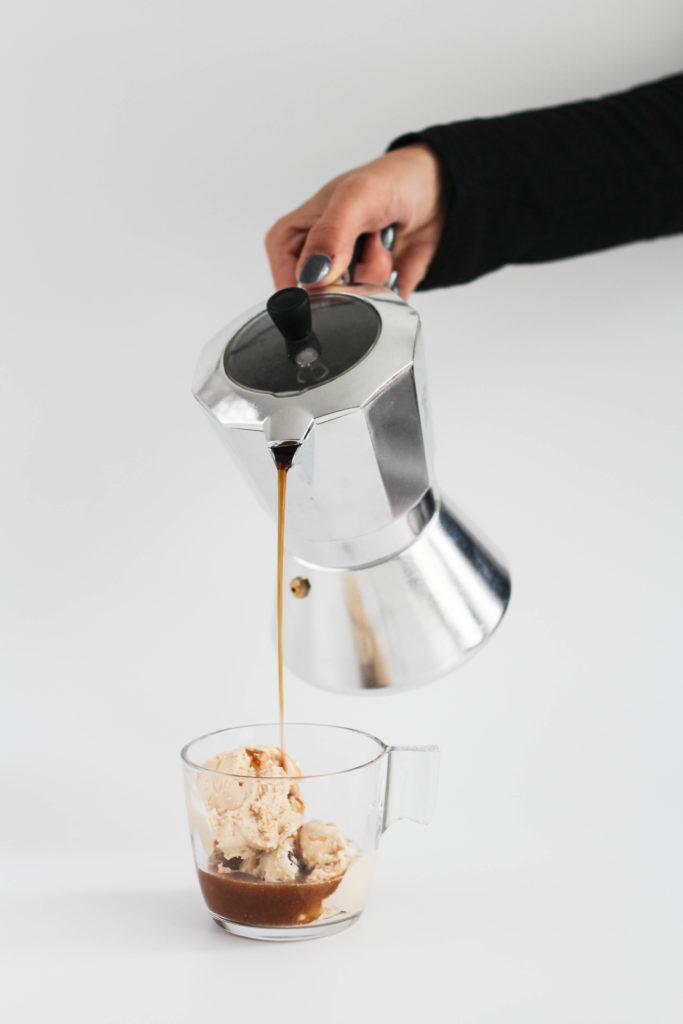 One shot of espresso per scoop is recommended, but if you really love espresso like me, you can drown your ice cream a little bit. The warm espresso melts the ice cream into a creamy and oh, so yummy cup of coffee deliciousness.
You can enjoy your affogato as is, or get creative and pair your ice cream flavors with toppings like biscotti (to dunk!), crushed cookies, chocolate or caramel syrups, or even bananas! You're only as limited as your taste buds and imagination.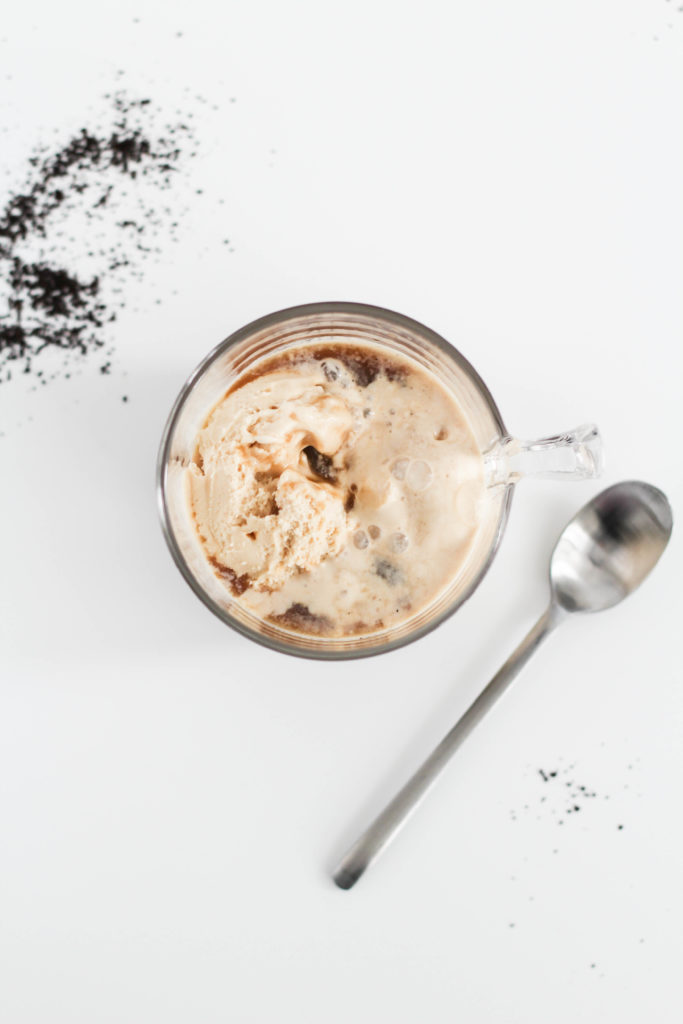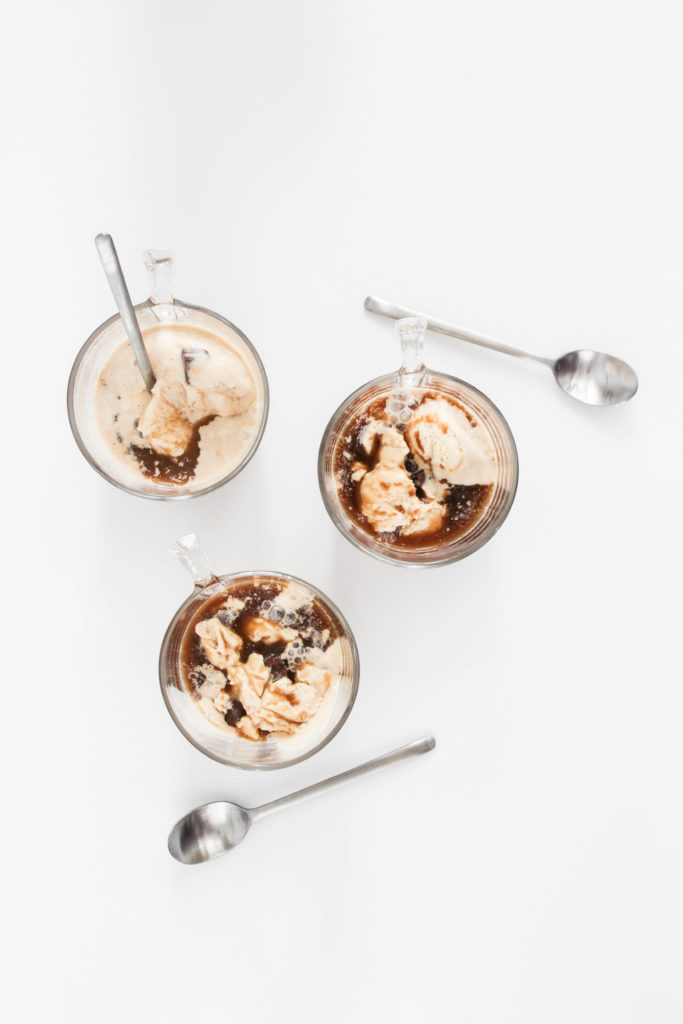 With only two ingredients, you have no excuse not to try this affogato recipe. It's the perfect after dinner treat and seriously, who doesn't love ice cream? Pair it with espresso and you've got yourself a home run. Enjoy!
Disclosure
Sponsored posts or gifted items will be fully disclosed, and any thoughts and opinions shared are always honest and my own. Some posts contain contextual affiliate links, from which I may receive a commission on sales should you use them to make a purchase. No matter what, everything you see on Let's Mingle is something I genuinely like and recommend.