Glazed Donut Bread Pudding with Vanilla Glaze
If you're anything like me, and find any excuse to eat dessert for breakfast, this recipe for glazed donut bread pudding is going to be your meal of choice!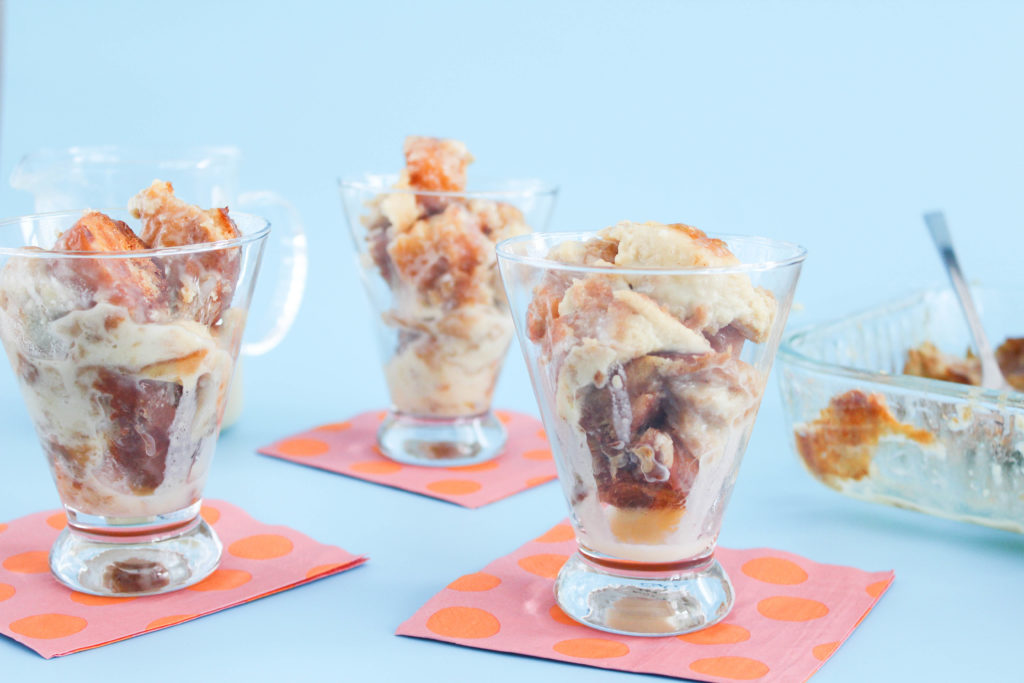 I must confess, I'm a donut freak. Any time, any place, any day, I'm always down for a donut. But a dozen…? Yep, (insert heart eyes emoji here) I'm definitely there. And that's exactly what today's post is all about. A dozen glorious glazed donuts! But not just your regular old glazed donuts. Oh, no. I'm transforming them into something even better, if that's even a possibility. I'm sharing the recipe for glazed donut bread pudding with vanilla glaze. Oh. Yeah. Baby.
The recipe is actually really easy to make, uses a handful of ingredients, most of which you probably already have in your kitchen, and will make you a star when you get invited to your next brunch get together (if it survives your household first, that is).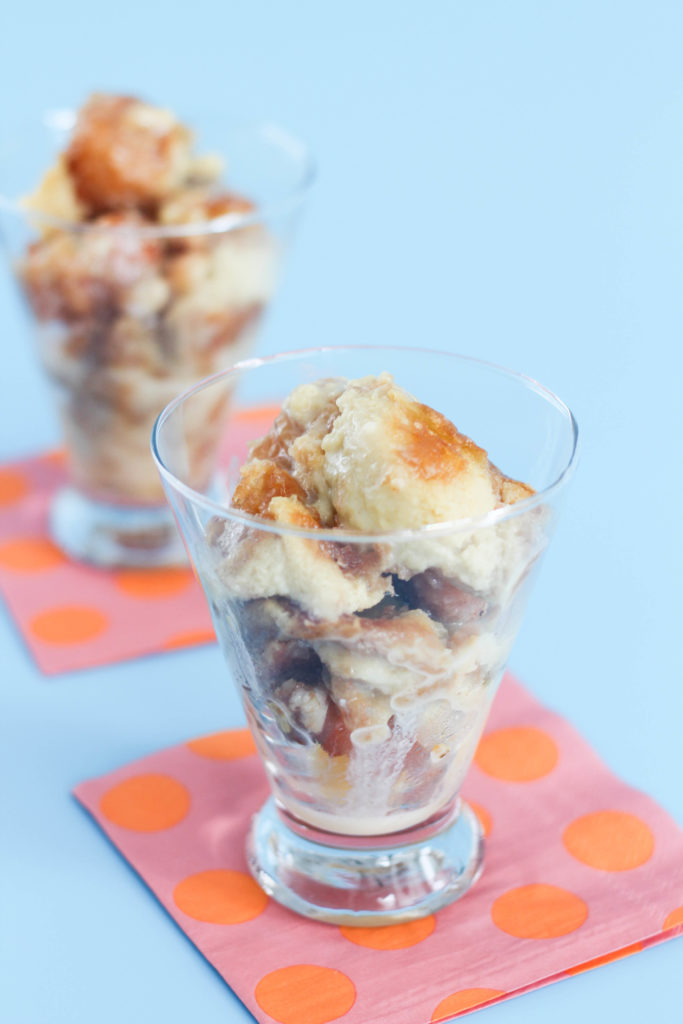 If you follow along with me on snapchat, you got to see the behind the scenes play by play of this recipe coming together. If not, first, follow along with me on snap (@letsmingleblog), and then check out the recipe below to make your own batch!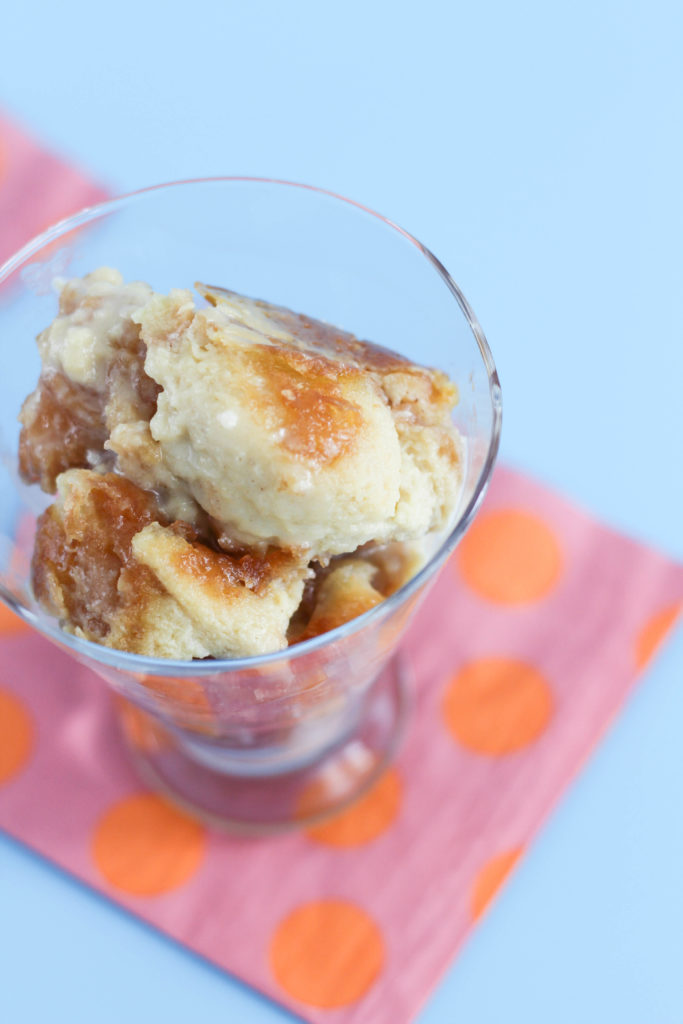 Here's what you'll need to make your own:
Bread Pudding
1 Dozen Glazed Donuts
3 Eggs
1 Cup Whole Milk
1 3/4 Cups Heavy Cream
3/4 Cups Brown Sugar
1/2 Tsp. Salt
1/2 Tsp. Vanilla
1/4 Tsp. Cinnamon
Grease a 9×13-inch baking pan. Cut each donut into about 6 pieces and place all of the pieces into the pan.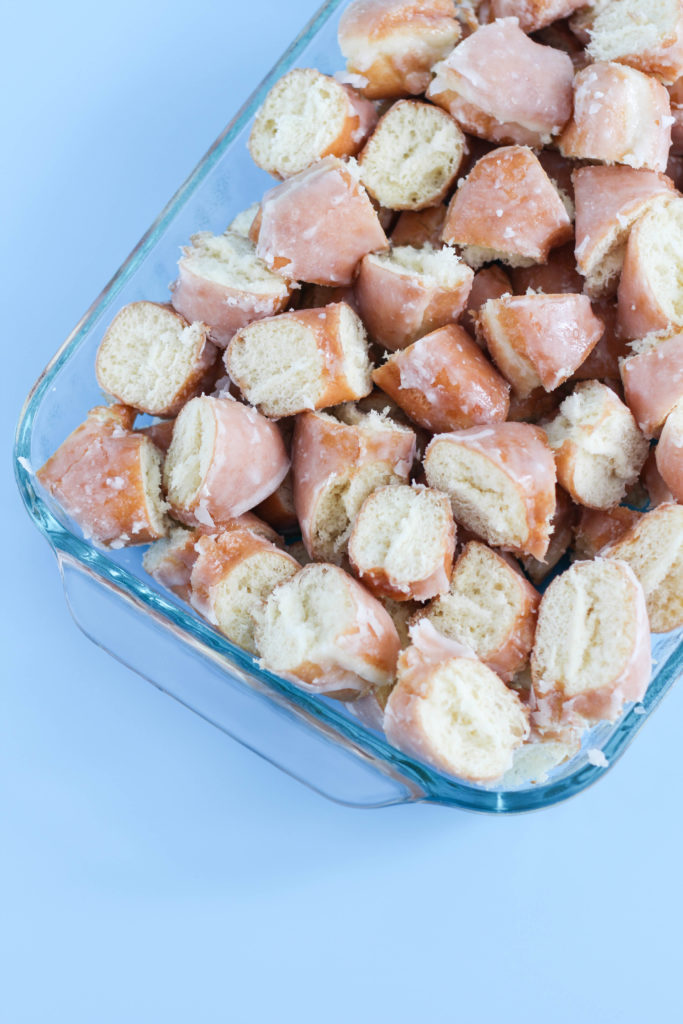 In a medium size bowl, mix your eggs, milk, sugar, cream, salt, vanilla, and cinnamon. Once mixed well, pour over the top of your cut donuts, trying to cover as much of them as you can. If needed, press the donuts into the liquid to help them absorb a little bit more.
Cover you baking pan, and refrigerate for 30 minutes, while waiting, pre heat your oven to 350 degrees.
Once the donuts are all chilled, uncover your baking dish and bake for 40 minutes.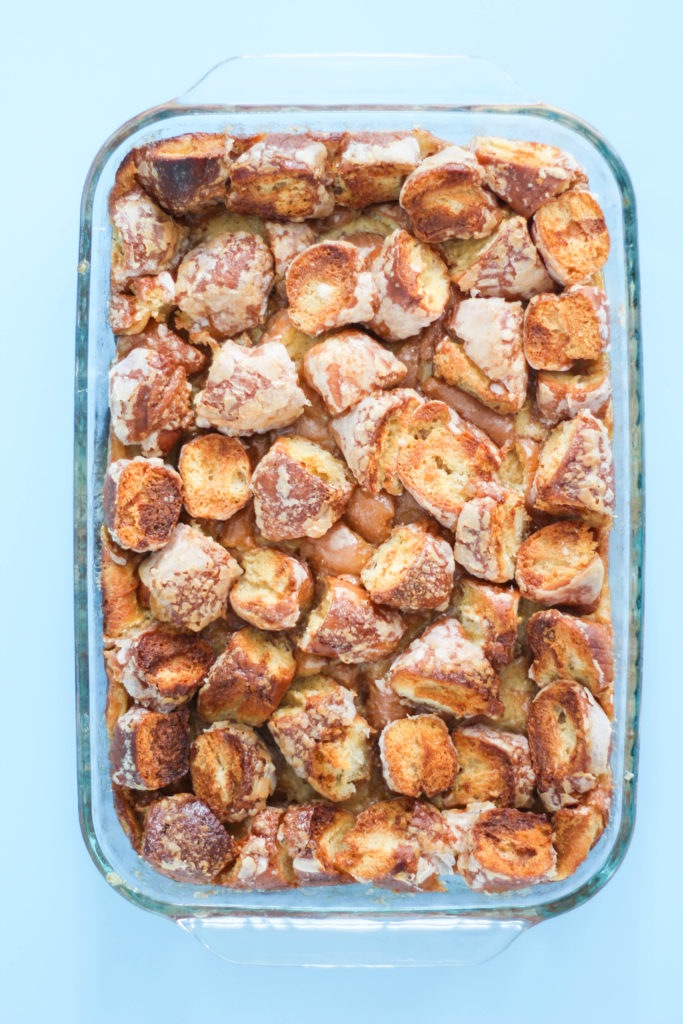 Those yummy donuts come out of the oven with a crispy top and a soft and chewy inside. Sooo good!
Serve the glazed donut bread pudding warm with a delicious vanilla glaze on top. Yum!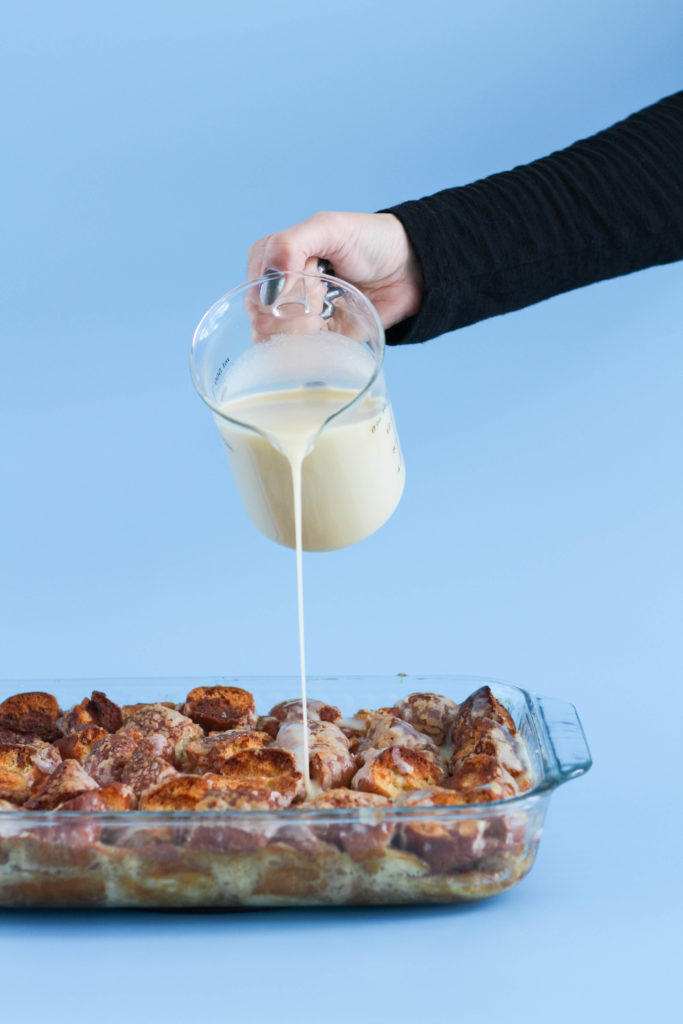 Vanilla Glaze
2/3 cups butter
3 Tablespoons flour
1 1/2 cups heavy cream
1/4 teaspoon salt
1 teaspoon vanilla
3/4 cups sugar
Melt your butter over low heat. Next, add the flour and cook for about 10 minutes, stirring continually. Add the salt, cream, and sugar and stir until the glaze becomes thicker. Remove from the heat and stir in the vanilla. The consistency will still be thin and a bit runny. Pour over your warm donut bread pudding. It makes the perfect gooey glaze to enjoy every delicious bite even more!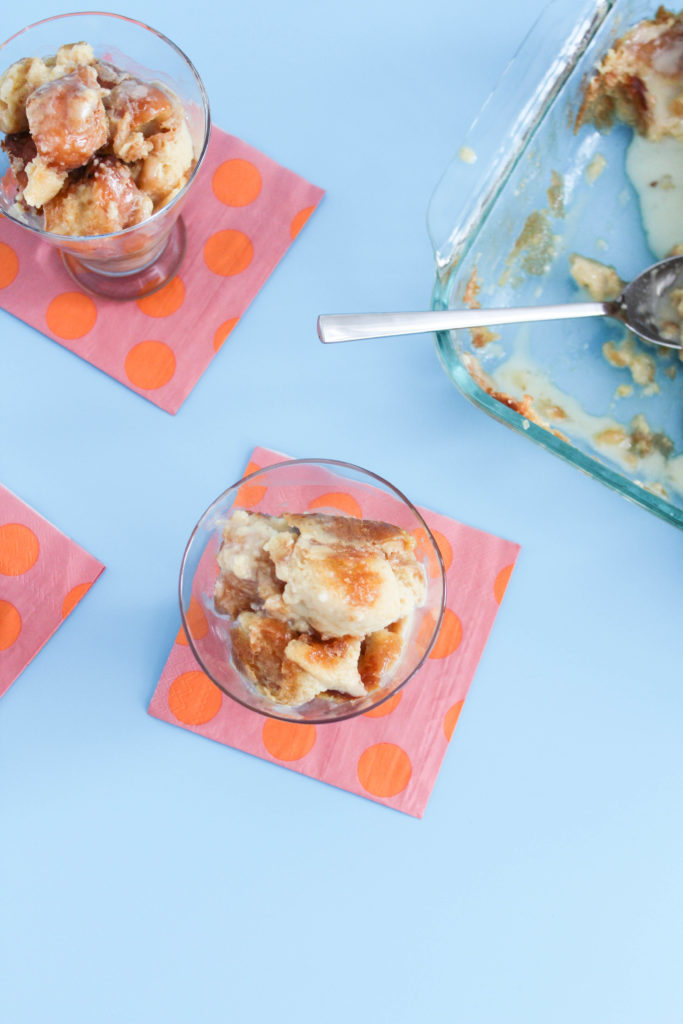 If you're anything like me and find any excuse to eat dessert for breakfast, this glazed donut bread pudding is definitely going to be your meal of choice. Enjoy all of the sugary sweetness!
Disclosure
Sponsored posts or gifted items will be fully disclosed, and any thoughts and opinions shared are always honest and my own. Some posts contain contextual affiliate links, from which I may receive a commission on sales should you use them to make a purchase. No matter what, everything you see on Let's Mingle is something I genuinely like and recommend.