This shop has been compensated by Collective Bias, Inc. and its advertiser. All opinions are mine alone. #TeaProudly #CollectiveBias
This queen cake recipe is perfect to pair with your Bigelow tea! Quick, easy, and delicious too! Check out the recipe and find out how to make them!
I'm definitely not a Winter kind of girl. It's not exactly my favorite season. I don't love the snow, the cold, the ice, the early nightfall, or the traffic (I could keep going, but I'll spare you guys), but one of the things I do love is getting into pajamas and comfy socks (those are a must!), sitting down to catch up on my latest Netflix obsession, and getting cozy with a cup of warm tea and a treat to go with it 😉  And what's better, for a treat to pair with your tea, than one of the original tea cakes that Queen Elizabeth herself indulged in?! Today, I'm sharing a queen cakes recipe that dates all the way back to the 18th century, and now you can make them too. Pretty neat!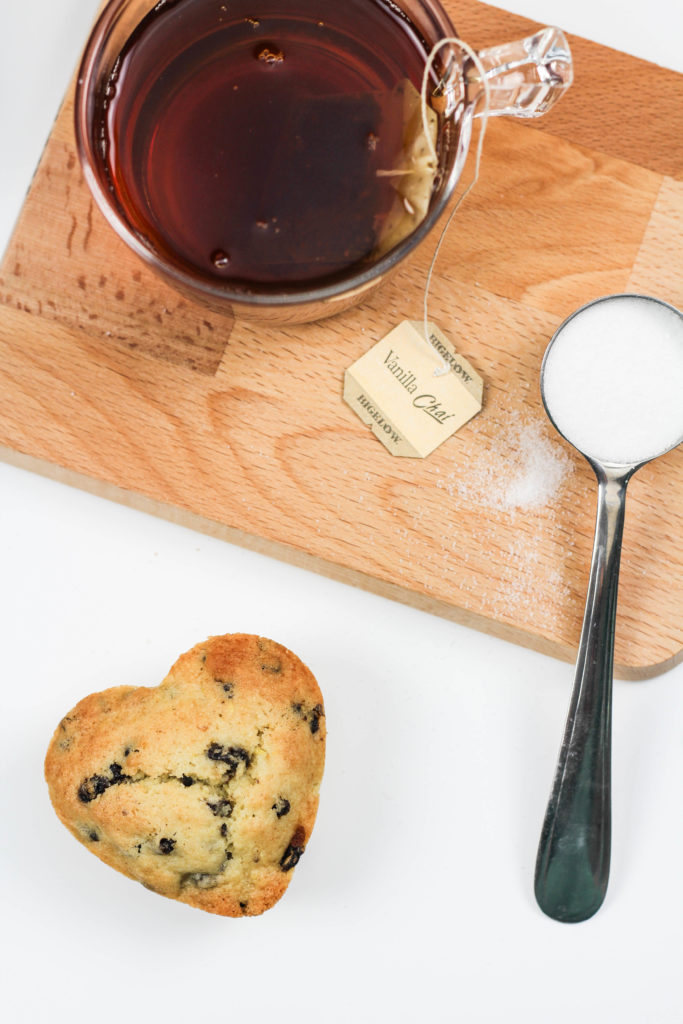 Did you guys know that January is Hot Tea Month? Tea is definitely a staple in my kitchen. I usually stock up on black and green tea, but I like to keep other varieties in stock for guests, like Vanilla Chai tea! Tea is usually how I like to end my night or start my mornings, so it's definitely important for me to make sure my cabinet is always stocked! One of my very favorites is Bigelow tea. They have so many options available and I love that you can always find your favorite flavors on store shelves. And, yes, you might be thinking that tea wouldn't exactly be your first choice, but tea is actually the second most consumed beverage next to water. That's more than 158 million people picking tea as their beverage of choice…crazy, right?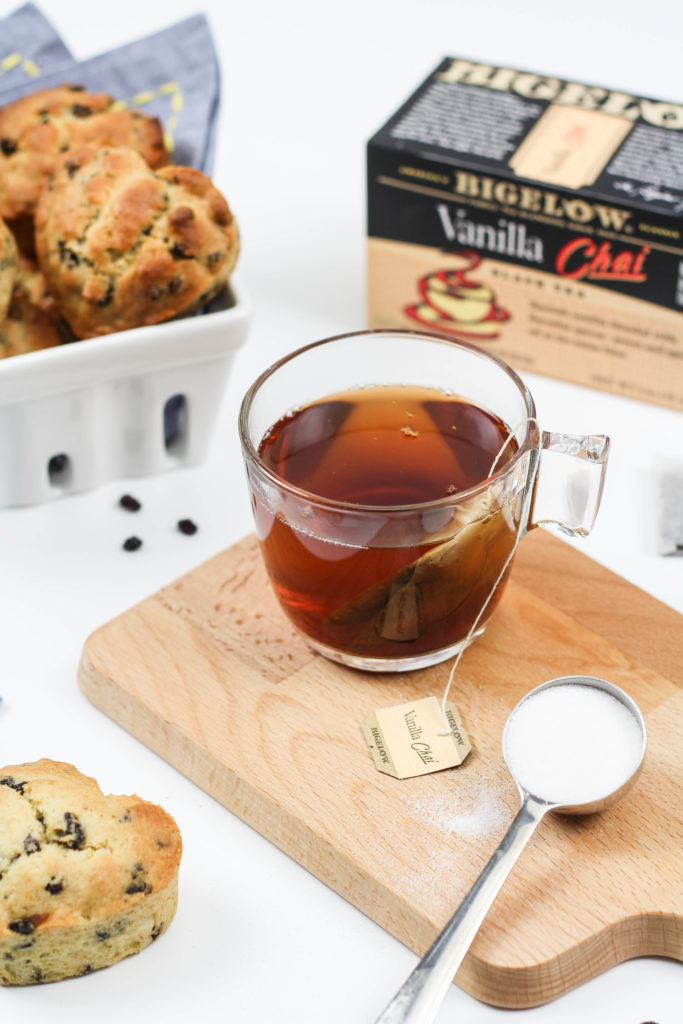 And if that doesn't convince you, I know that this Queen Cakes recipe will. You can definitely Tea Proudly with Bigelow and these heart shaped treats on your plate!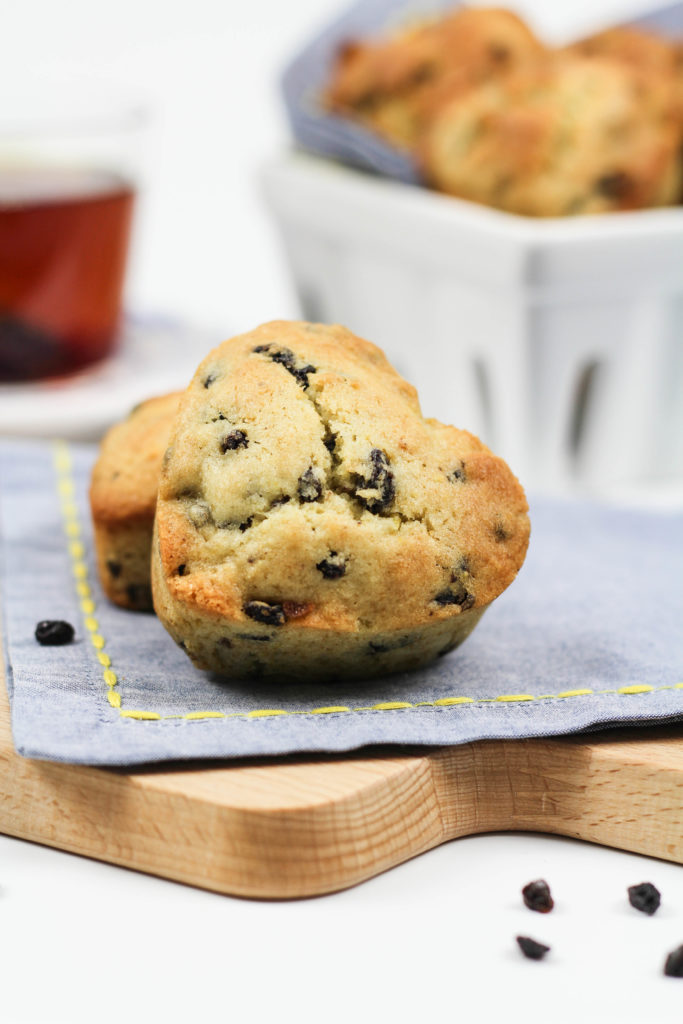 One thing you'll notice is that this recipe uses currants. Currants are similar to raisins. While raisins are sweet and grow on vines, currants are smaller, are tart, and grow on bushes! They are harder to find than raisins, but I found mine at my local health food store.
Here's what you'll need to make your own:
1/2 Cup Butter, Softened
2 Eggs
1 Tsp. Baking Powder
2/3 Cup Sugar
1 1/2 Cups Flour
1 Cup Dried Currants
Zest of One Lemon
Splash of Milk
Preheat your oven to 350 degrees. Grease your heart shaped pan or muffin tin.
Mix the butter and sugar together until it gets to a creamy consistency. Add the eggs in one at a time, mixing each of them well. Mix in the lemon zest and blend well. Stir in the currants.
In a separate bowl, mix the flour and baking powder together. Add the flour mixture, in sections, into the wet ingredients, mixing until completely combined. Add a splash of milk to your bowl to make it a bit smoother and easier to scoop.
Spoon into your greased heart pan, filling each heart about 2/3 of the way full. Bake for 20 minutes. Allow the cakes to cool for about 10 minutes before removing to cool completely.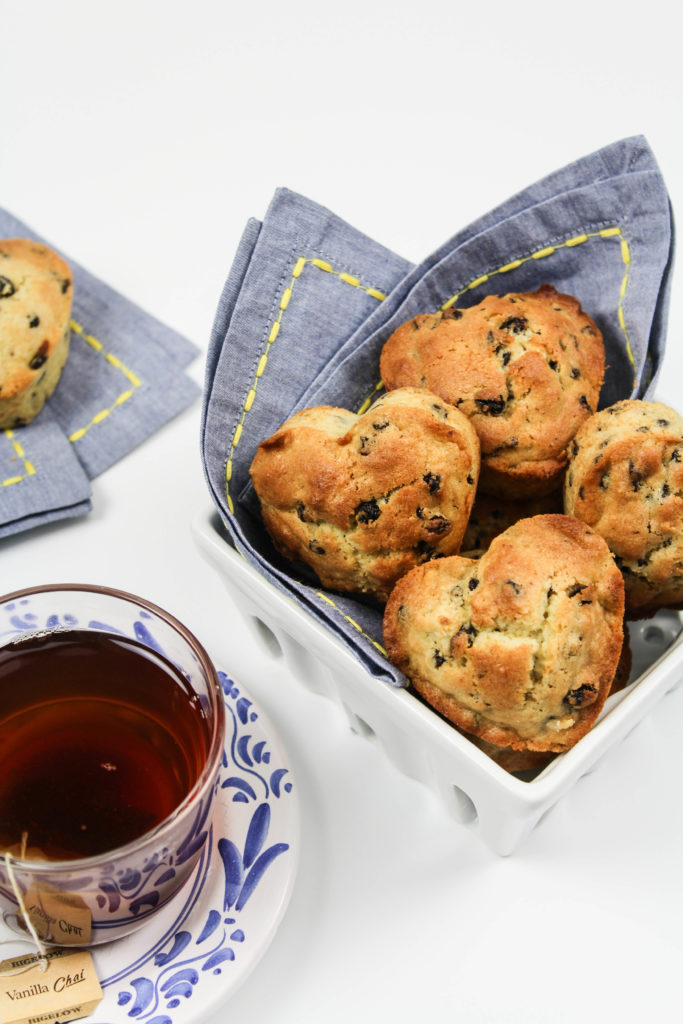 You can also dust these Queen Cakes with powdered sugar to top them off if you want to add a little bit more sweetness to them!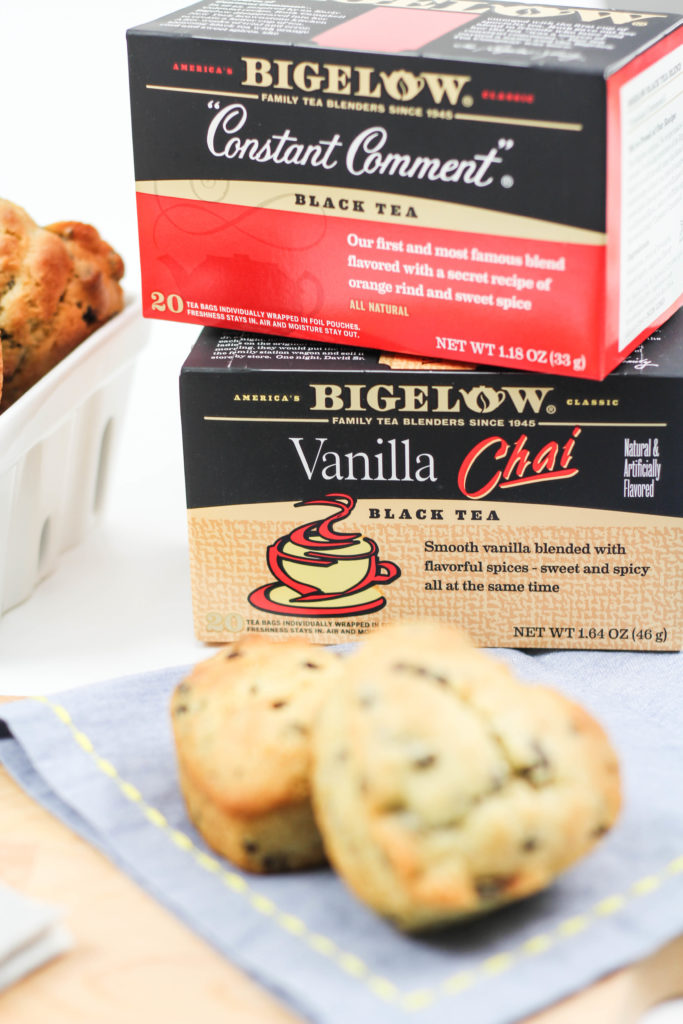 I picked up my Bigelow tea at my local Walmart store! It's easy to find and their shelves are always stocked with my faves!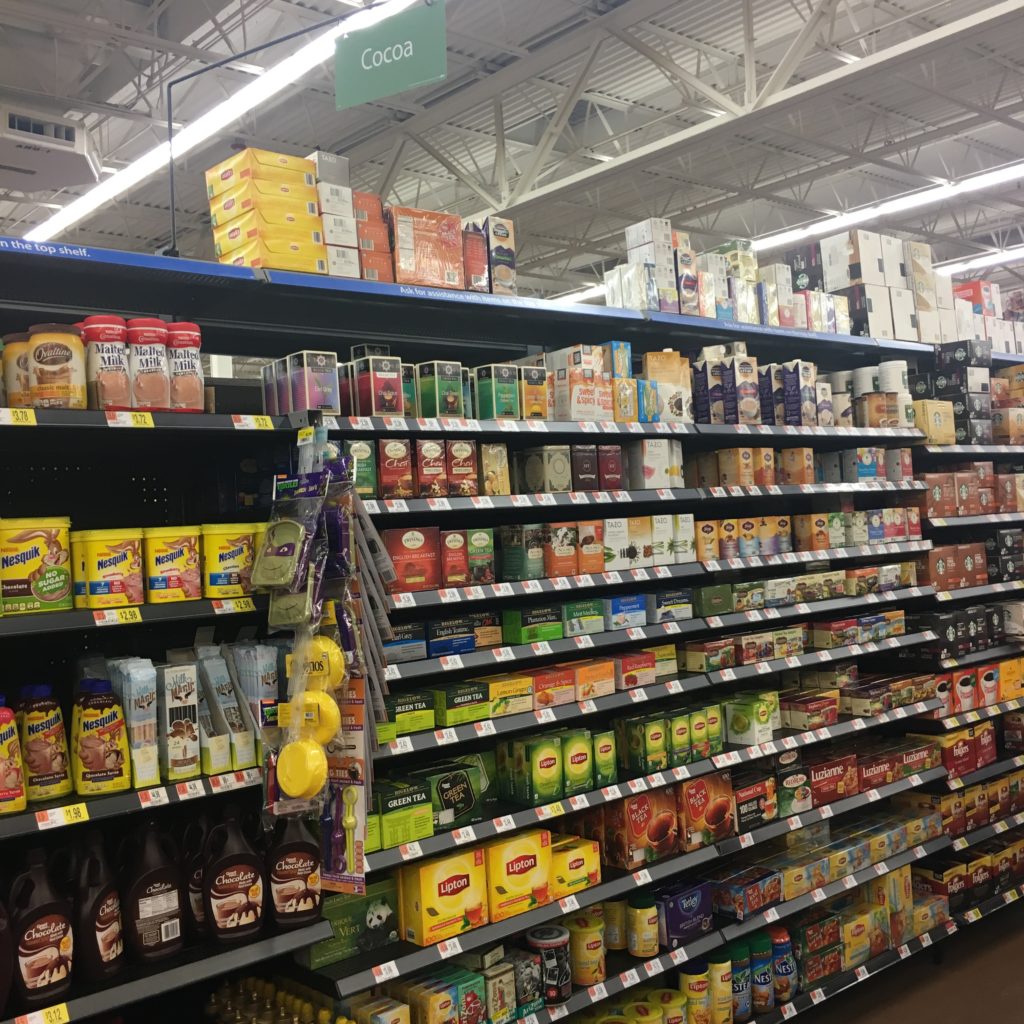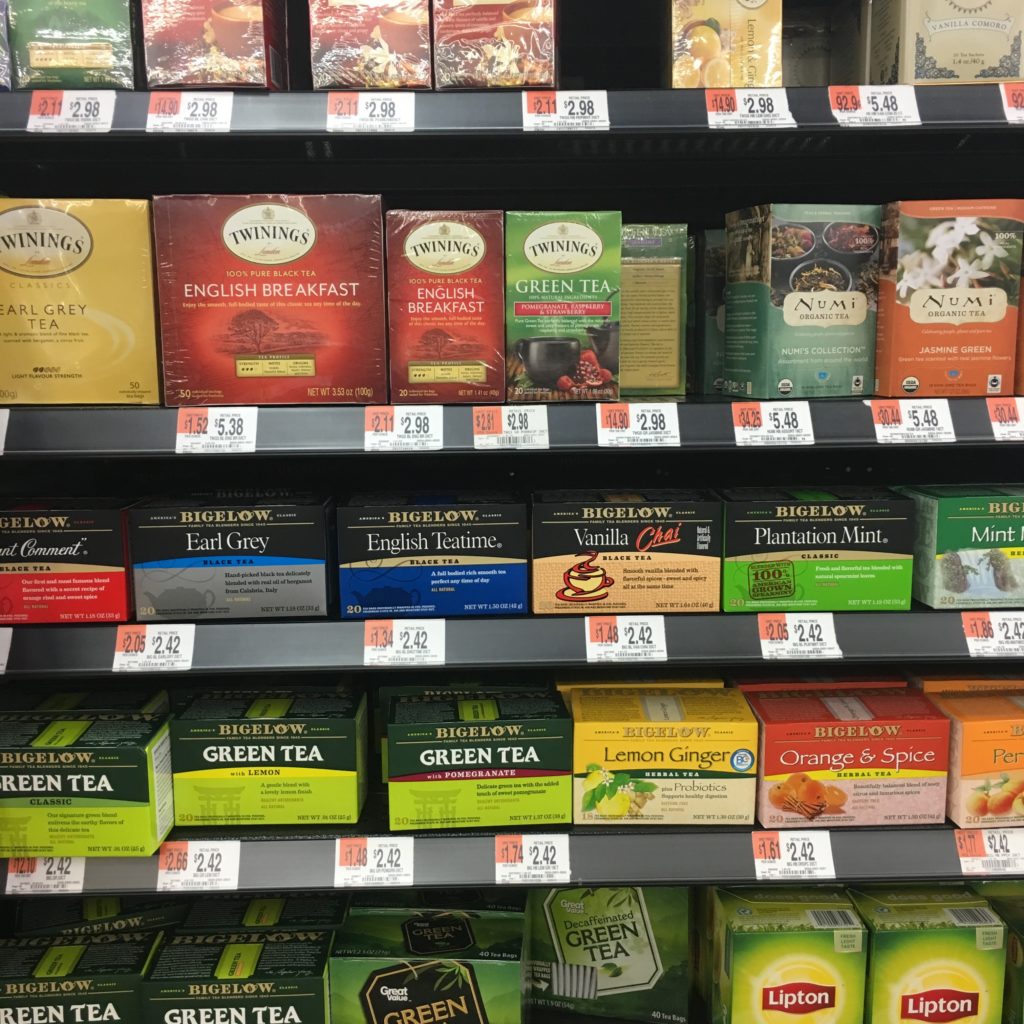 I love how simple this queen cakes recipe is, and that it uses basic and fresh ingredients, which makes it the perfect treat to pair with your cup of tea!
Celebrate your love of Bigelow Tea by entering the Ultimate Relaxation Getaway Sweepstakes! Good luck!
#TeaProudly Bigelow Sweepstakes
You can find out more below:
So, since I've shared my nightly tea plans with you guys, tell me, how do you Tea Proudly with Bigelow tea? I know there has to be some cozy, pj, netflix loving, tea drinkers out there too!
Disclosure
Sponsored posts or gifted items will be fully disclosed, and any thoughts and opinions shared are always honest and my own. Some posts contain contextual affiliate links, from which I may receive a commission on sales should you use them to make a purchase. No matter what, everything you see on Let's Mingle is something I genuinely like and recommend.