You only need 4 ingredients to create this baked goat cheese appetizer that's quick to make, delicious, and will wow your guests! Check out the easy recipe!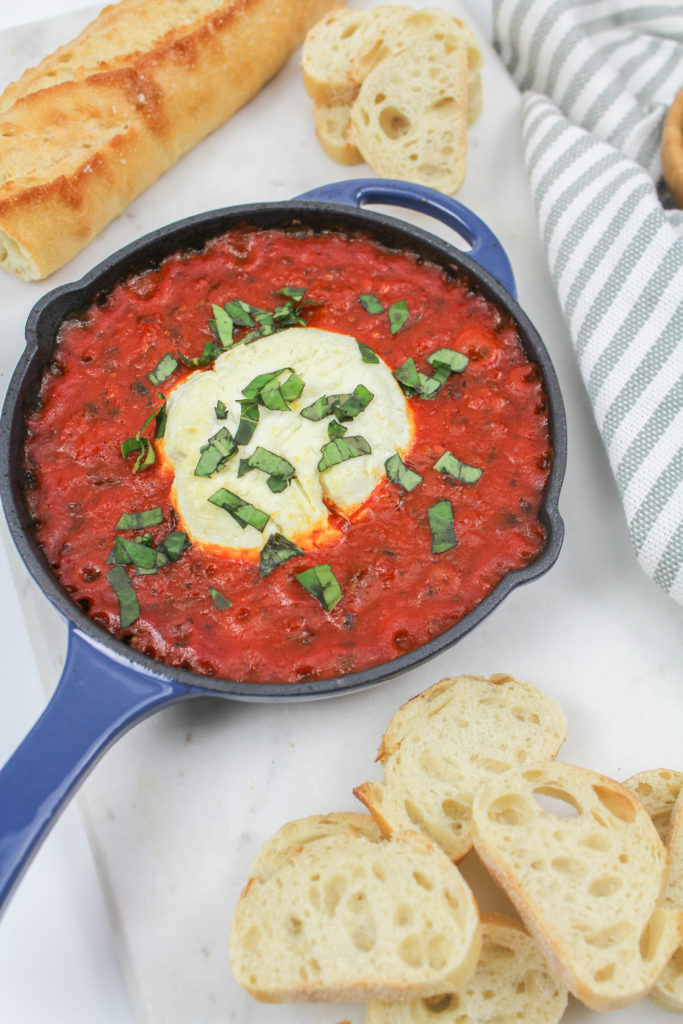 The Oscars are only a day away and, so far, I've prepped you with a delish and easy cocktail recipe, some DIY napkins that will wow, and yet we're still missing a little something…maybe a yummy appetizer? If you've ever been to Las Vegas and dined at Mon Ami Gabi, you might have noticed (or tried!) one of the apps on their menu…it's an addicting baked goat cheese appetizer that does not disappoint. At all. It's one of my very favorite things to indulge in while I'm there (besides the french toast), and it also happens to be something that would pair perfectly with an at-home Oscar's viewing party!
The recipe, although not from the chef at Mon Ami Gabi, is fairly simple to re-create and one that will impress your guests, with little to no effort by you. Keeping you out of the kitchen AND able to enjoy your guests and the Oscars…? Hosting win.