These DIY confetti napkins are so cute, so easy, and so cheap! Plus, you only need three things to make them! Forget spending money on custom napkins, make your own!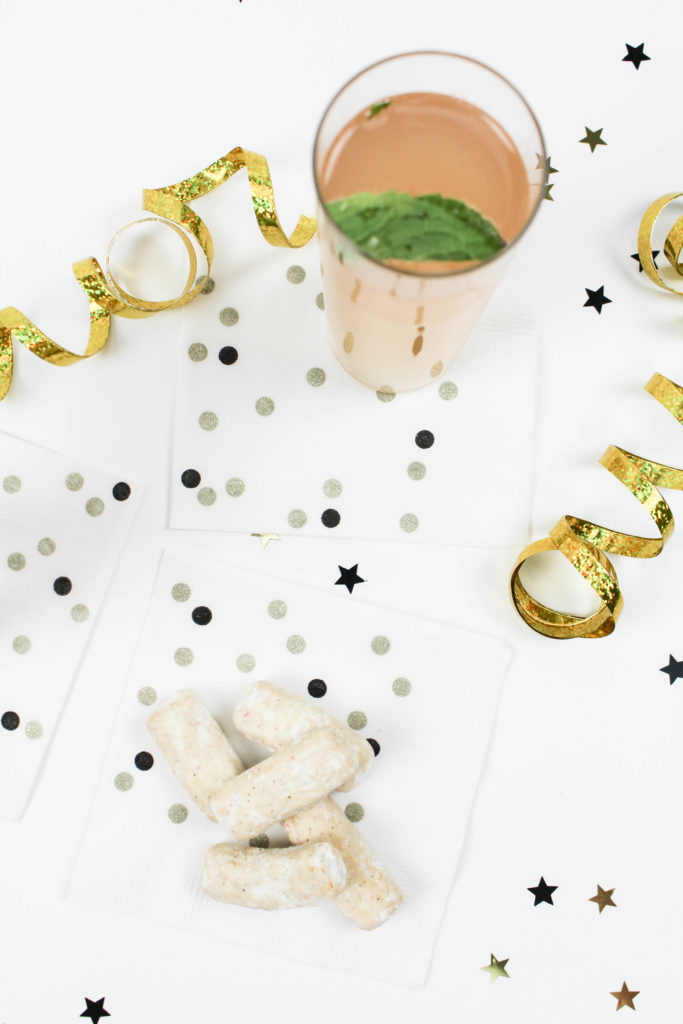 Yesterday I kicked off a week of all things "red carpet" with an easy cocktail for you to make and enjoy while watching the Oscars (or anytime…let's be honest), but you'll definitely need something just as good to use to set those cocktails on, right? Lucky for you, I'm sharing these DIY confetti napkins today, which are definitely Oscar worthy!
If you've hung out around here before, you know how much I love a simple DIY project. We don't all have time to slave over an intricate tutorial, as much as we'd like to, but that doesn't mean we don't still want to be able to create cute party and entertaining supplies and decor! That's where these napkins come in!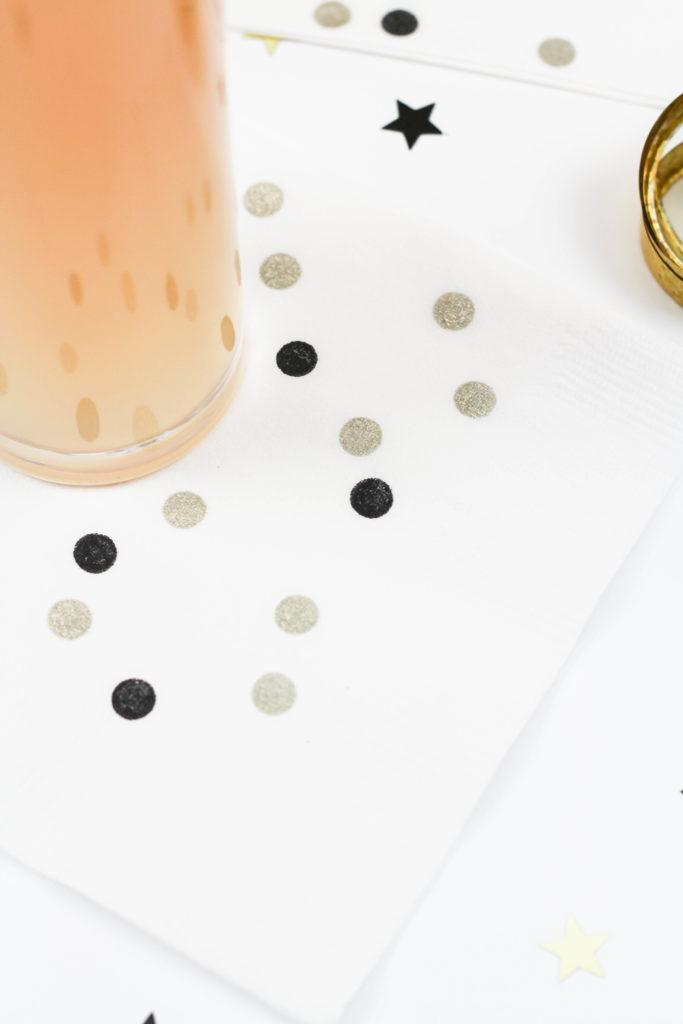 You only need 3 things to make them, they are soooo cute, AND take no time at all. No really, we're talking maybe 5 minutes. Even if your schedule is jam packed, you still have time to make these napkins! So, no excuses!
These DIY confetti napkins can also be used for different events too! Simply change out the colors to match your party theme or suit your event. (They'd make adorable birthday napkins!)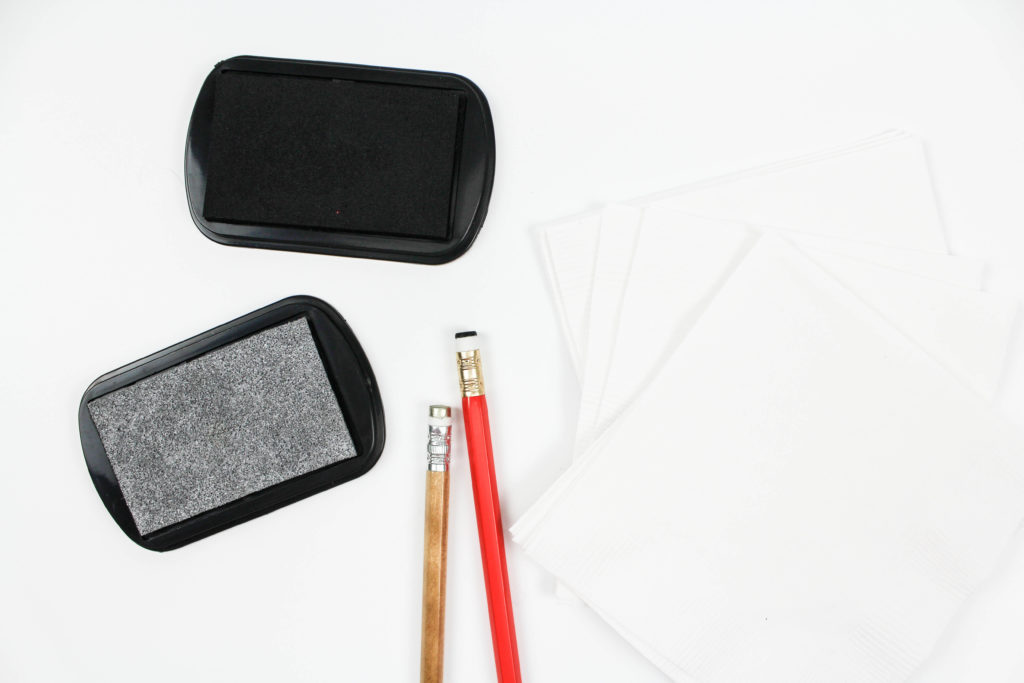 Here's what you'll need to make your own:
White Disposable Napkins
Pencils with Erasers
Ink Pads (I used black and gold)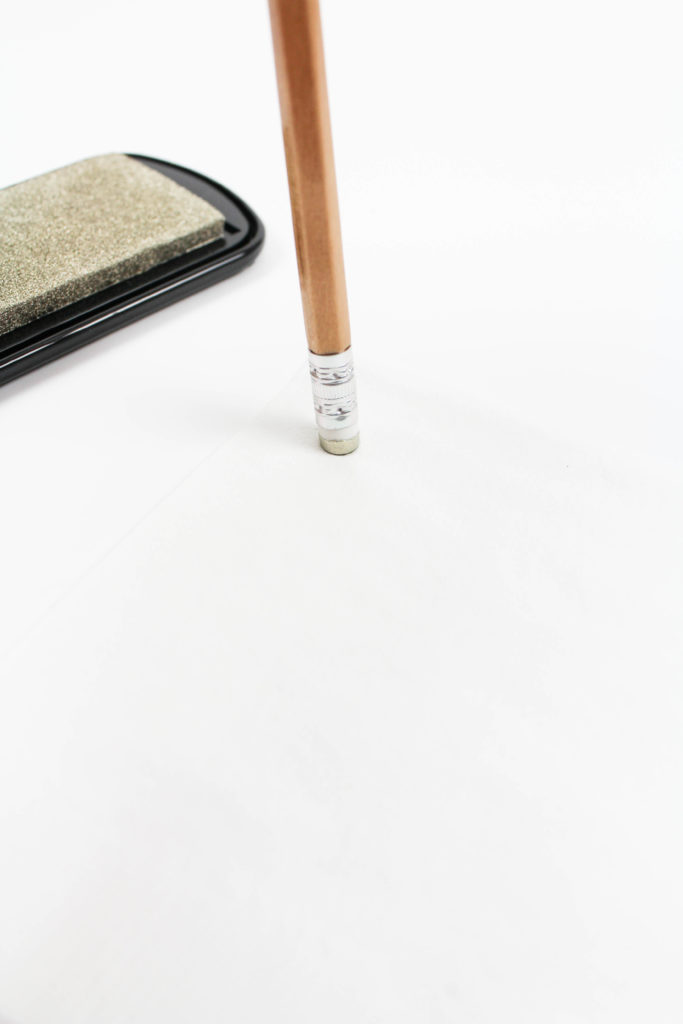 Set out your napkin on a flat surface. "Dip" the eraser end of your pencil onto your stamp pad to pick up the color. "Stamp" the eraser end onto your napkin.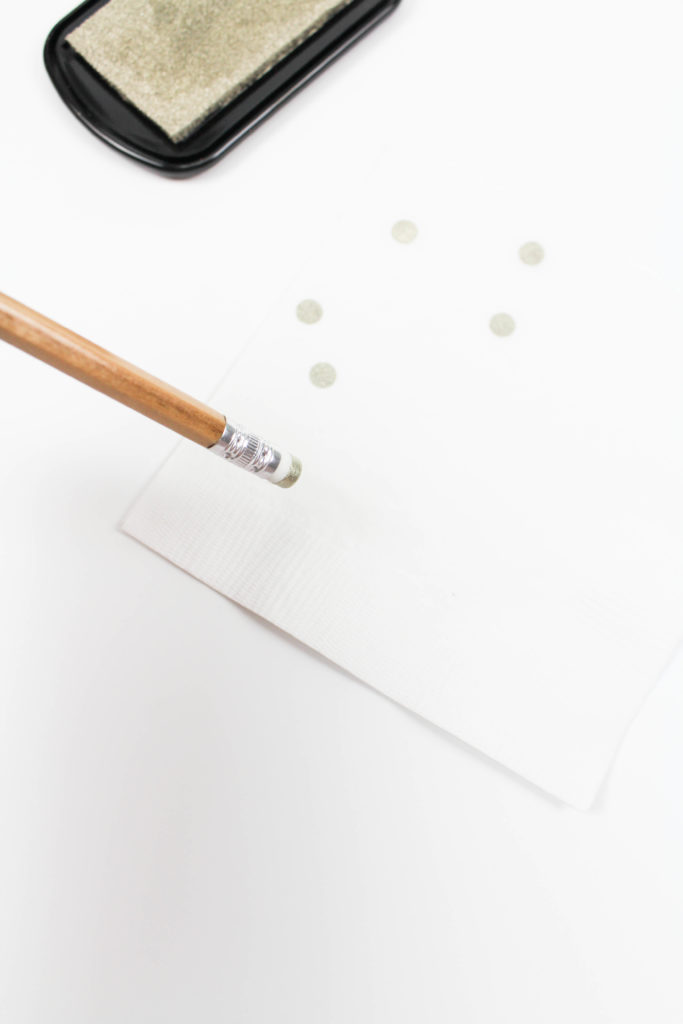 Repeat until you have filled your napkin with as many dots as you want in that color. Also, keep in mind that confetti is usually scattered around, so you don't need to worry about things looking even or balanced as you're stamping. Just have fun!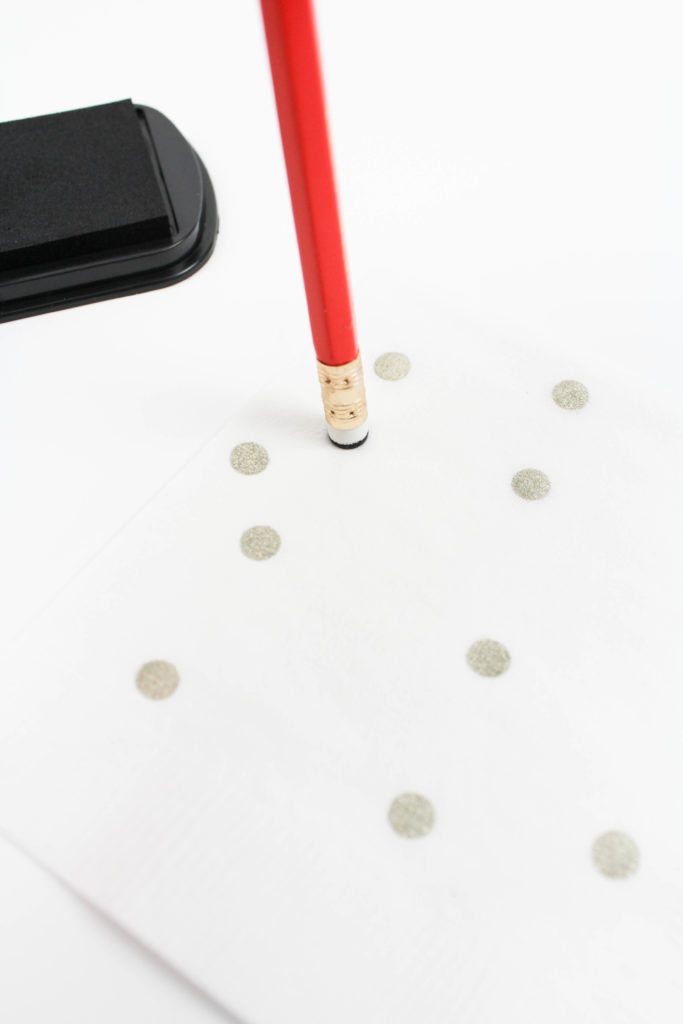 Repeat the process again, this time using a new pencil (with a clean eraser) and dip into your second color. Press the eraser onto the napkin. Fill in any empty spots on your pattern with the second color.
(With darker colored inks, you may need to dap the same spot twice to really get a deep color).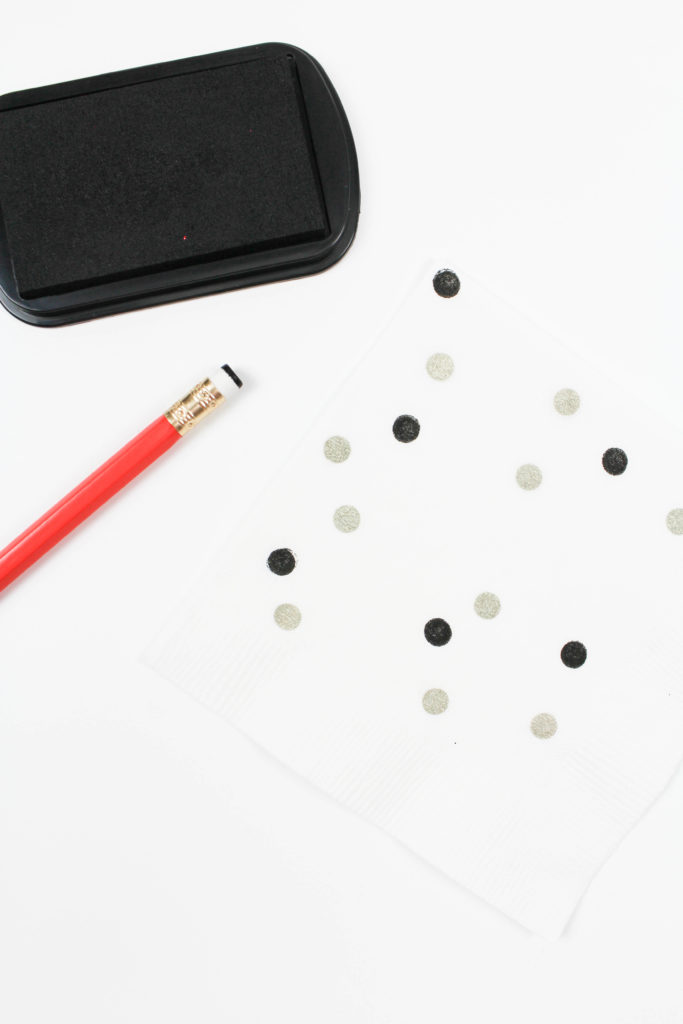 Keep dabbing until you have reached a "confetti" pattern that you're happy with.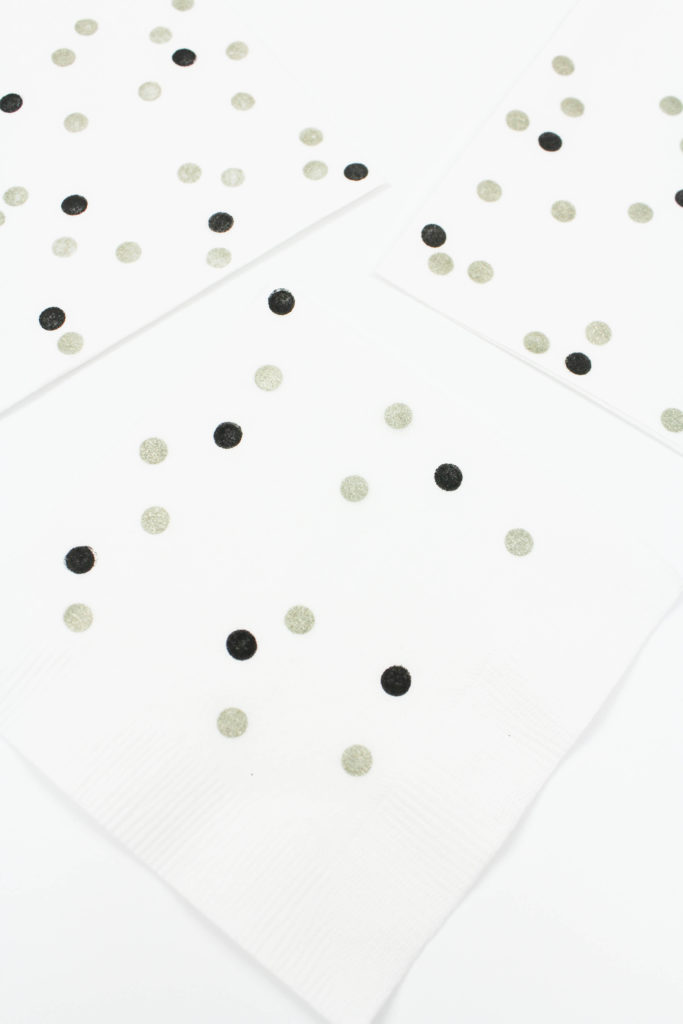 Allow the napkins to dry overnight before use. This will prevent them from bleeding or running if they get wet! If you don't give them enough time to dry before using, they will run if wet, so be a little bit patient with them!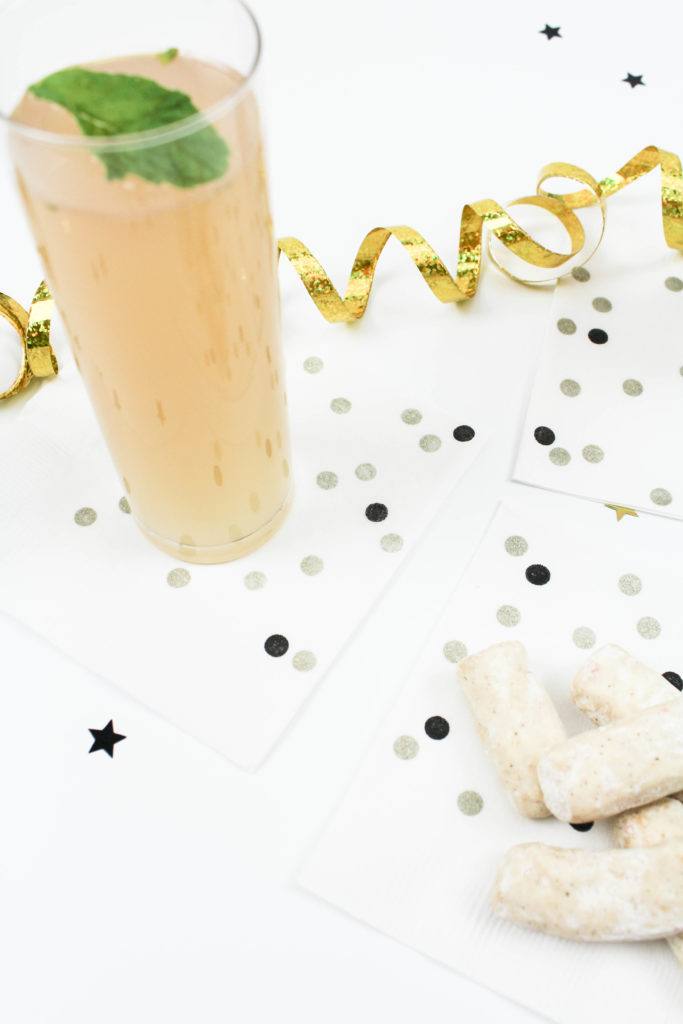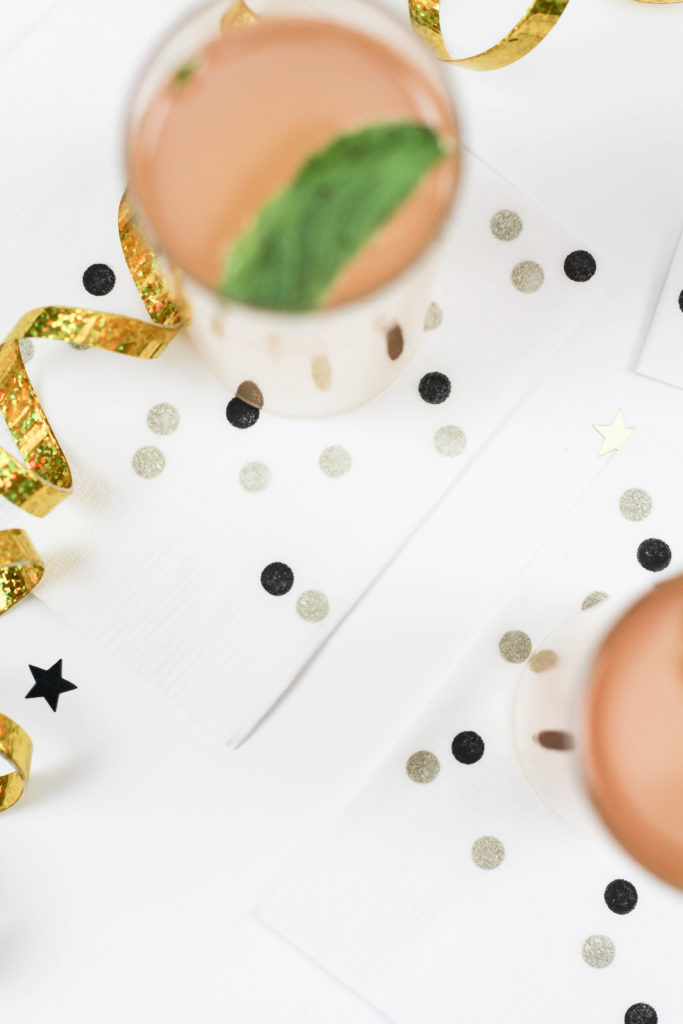 These DIY confetti napkins are so cute, so easy, and so cheap! Forget spending money on custom napkins, just make your own!
Disclosure
Sponsored posts or gifted items will be fully disclosed, and any thoughts and opinions shared are always honest and my own. Some posts contain contextual affiliate links, from which I may receive a commission on sales should you use them to make a purchase. No matter what, everything you see on Let's Mingle is something I genuinely like and recommend.