Have some fun at Easter this year with these awesome old school hip hop Easter eggs. So easy to make and just try not to get these songs stuck in your head!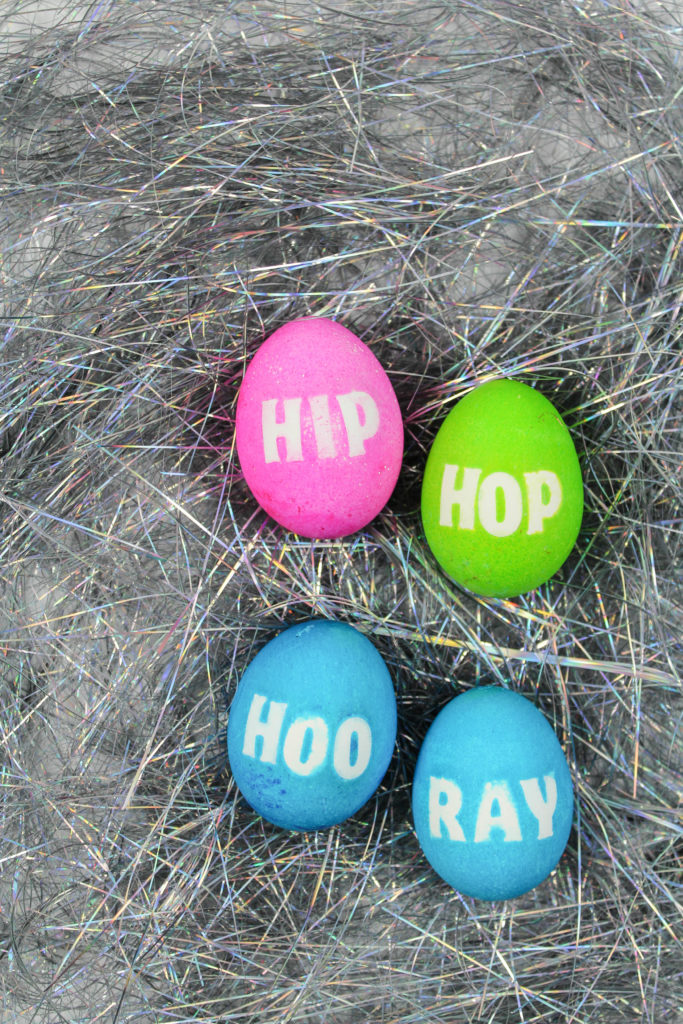 Before I jump in, let me issue a warning. As you continue reading through this post, please be advised that you may get hip hop songs stuck in your head and will probably be singing them all day long. Let's Mingle is not responsible for this reaction. Well…maybe a little bit. But, hey, at least I warned you.
Hip, Hop, Hooray…Hey…Ho…Hey…Ho…Hey…Ho…Hey…Ho…
There's just something about an old school hip hop song. Puffy, 2 Pac, Snoop Dogg…I know we all have a soft spot for the classics. We know (almost) all of the words and when they come up on our Spotify playlists or on the radio, we sing them at the top of our lungs and everyone jams along with us. They are house party playlist staples and they'll never truly go out of style.
Naturally, with Easter coming up soon, I took the opportunity to turn a few of my faves into some Easter egg fun. Because, how could I not with some of these lyrics?