DIY St. Patricks Day Rainbow Cupcake Toppers
These DIY St. Patricks Day Rainbow Cupcake Toppers are quick and easy to make, and the perfect touch to add to your treats for St. Patricks Day! Plus, they don't require any serious crafting skills, so no excuses guys!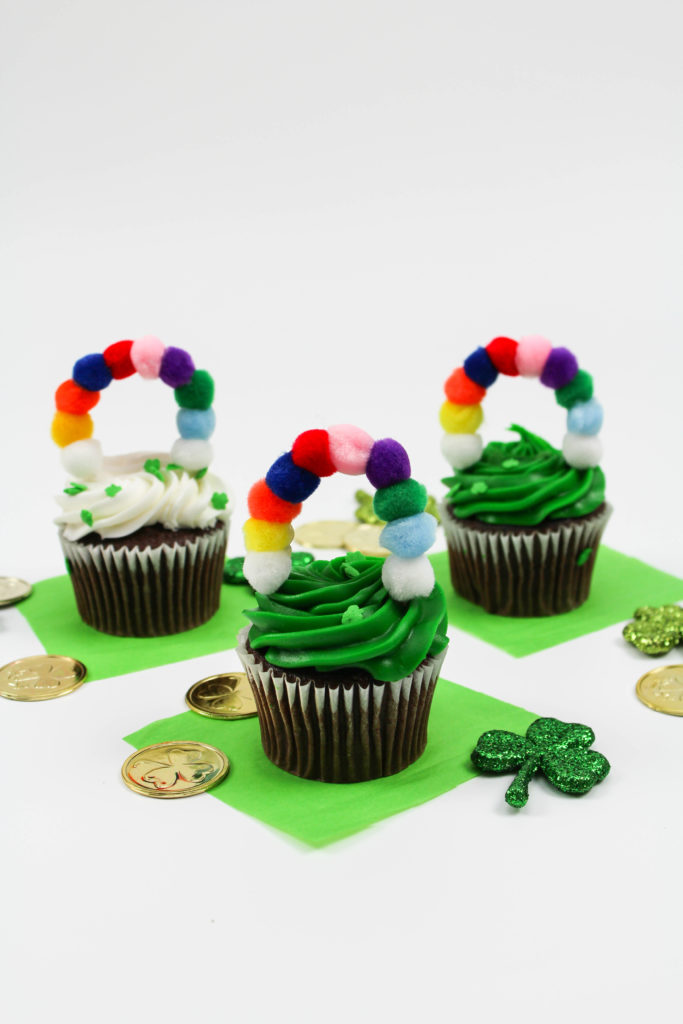 If you haven't figured it out by now, I'm a sucker for a good holiday, so there are not many that I'm willing to let pass by without celebrating. St.Patricks Day is one of those holidays that just seems to sneak up on me though. It's not a big one that every single store reminds us of 6 months before it's actually here, but it's still a fun one to celebrate. (Plus, St. Patricks Day has green beer. How is that a bad thing?!) Either way, I'm always on the hunt for fun and easy projects that pack a punch and help to make a holiday that much better. Enter today's DIY! Pom poms radiate fun, in my opinion, so of course, these DIY St. Patricks Day rainbow cupcake toppers are a win in my book!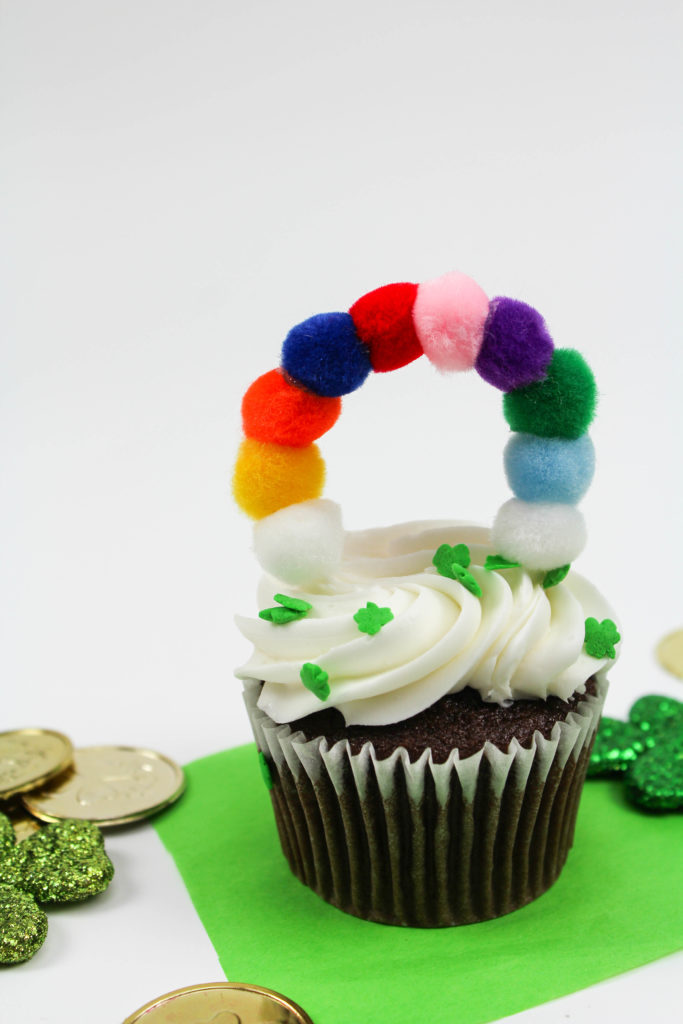 They also only require a few supplies, and you don't really need any serious crafting skills to pull them off either. Just a little help from your trusty glue gun!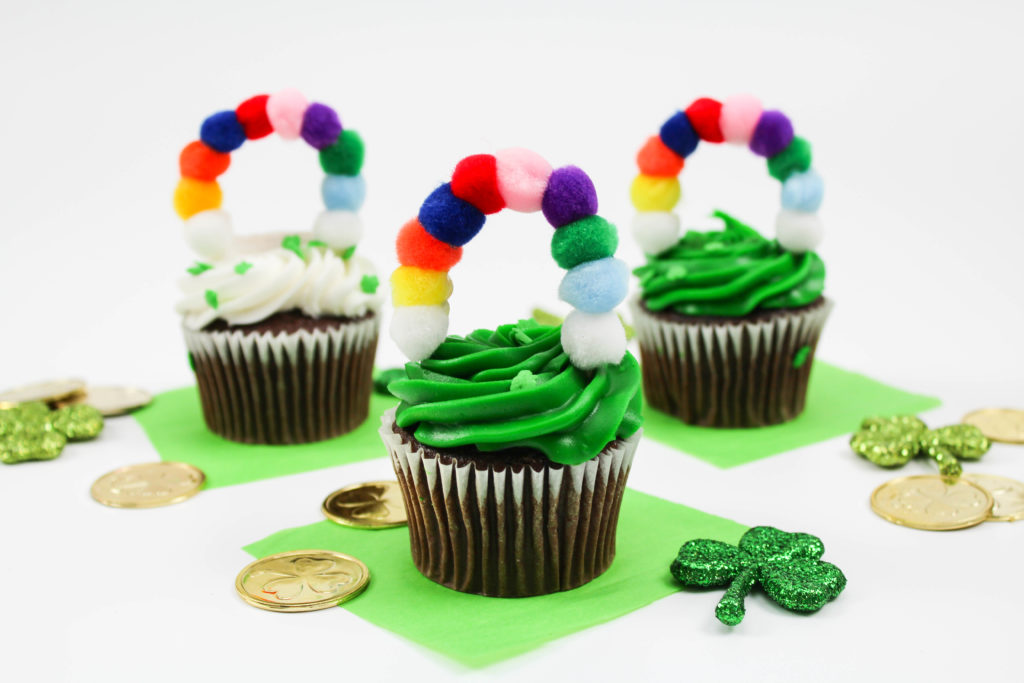 Each topper only takes about 5 minutes to put together too! So you can whip up a bunch for a fun classroom party, birthday treat, St. Patricks Day get together, or just to enjoy for yourself!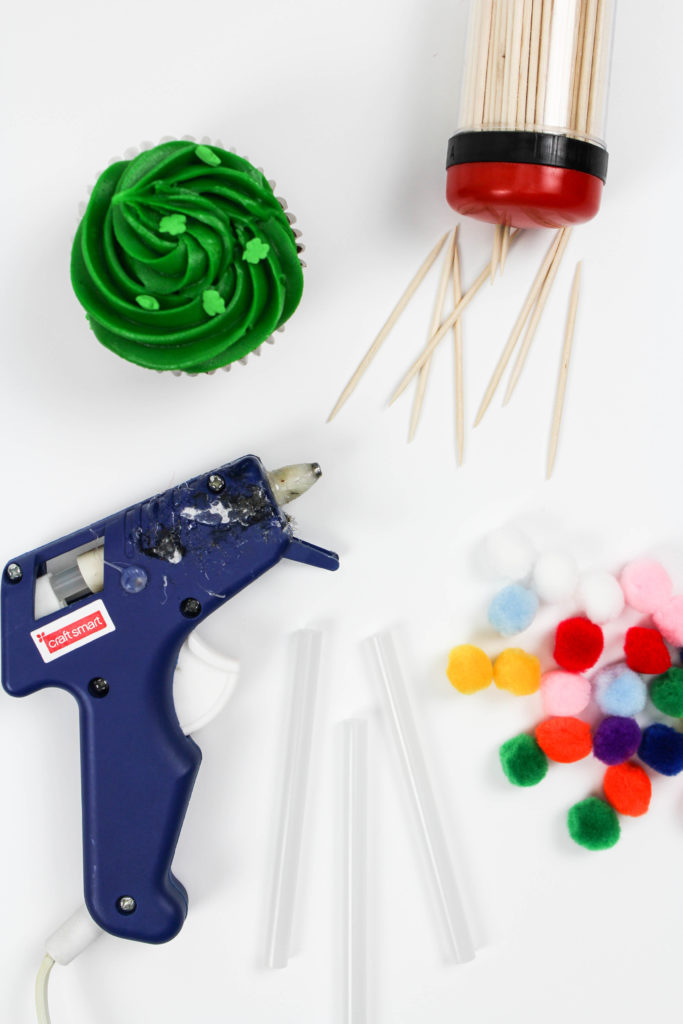 Here's what you'll need to make your own:
Glue gun and glue sticks
Pom Poms – Assorted Colors
Toothpicks
Cupcakes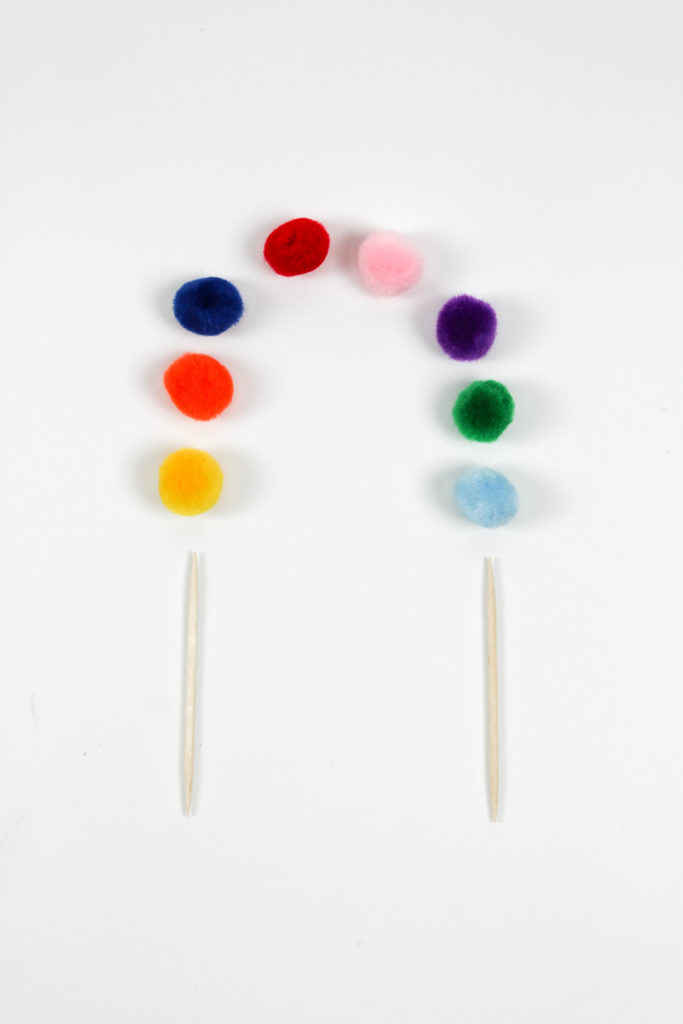 First, plug in your glue gun and allow it to heat up.
Next, start laying out your pom poms in the order that you're going to want them to be in your finished "rainbow".
The toothpicks will be the "feet" that keep your topper in place in your cupcake, so using your glue gun, begin gluing your first pom pom to the front and top of one of your toothpicks.
Next, glue your next pom pom color onto the top of your first pom pom.
Repeat the process, gluing each pom pom onto the previous one, and bending them slightly as you go around, to create a half circle, or a rainbow shape.
When you get to the last pom pom, attach it to your other toothpick, again to the front and top. This will now secure your entire strand to the first toothpick.
Once all of your pom poms are attached to the toothpicks, add one white pom pom to the bottom of the first pom pom on either side. These will be your "clouds".
Make sure you don't have any glue strands sticking to your toppers before inserting them into your cupcakes.
Then just pop the toothpicks into the top of your cupcakes and serve!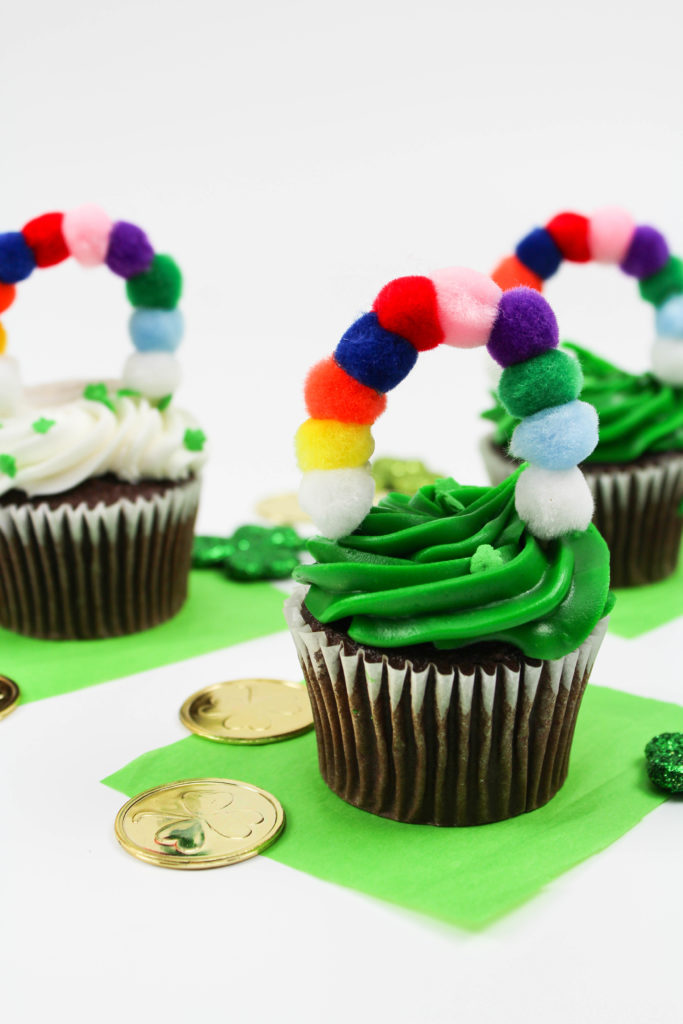 These DIY St. Patricks Day rainbow cupcake toppers are definitely an easy project, but super cute! And equally as fun too!
Disclosure
Sponsored posts or gifted items will be fully disclosed, and any thoughts and opinions shared are always honest and my own. Some posts contain contextual affiliate links, from which I may receive a commission on sales should you use them to make a purchase. No matter what, everything you see on Let's Mingle is something I genuinely like and recommend.