Birthday Cake Hot Chocolate Recipe
This birthday cake hot chocolate is easy to make, delicious, and there are sprinkles involved. Find out how to make your own batch for an upcoming birthday!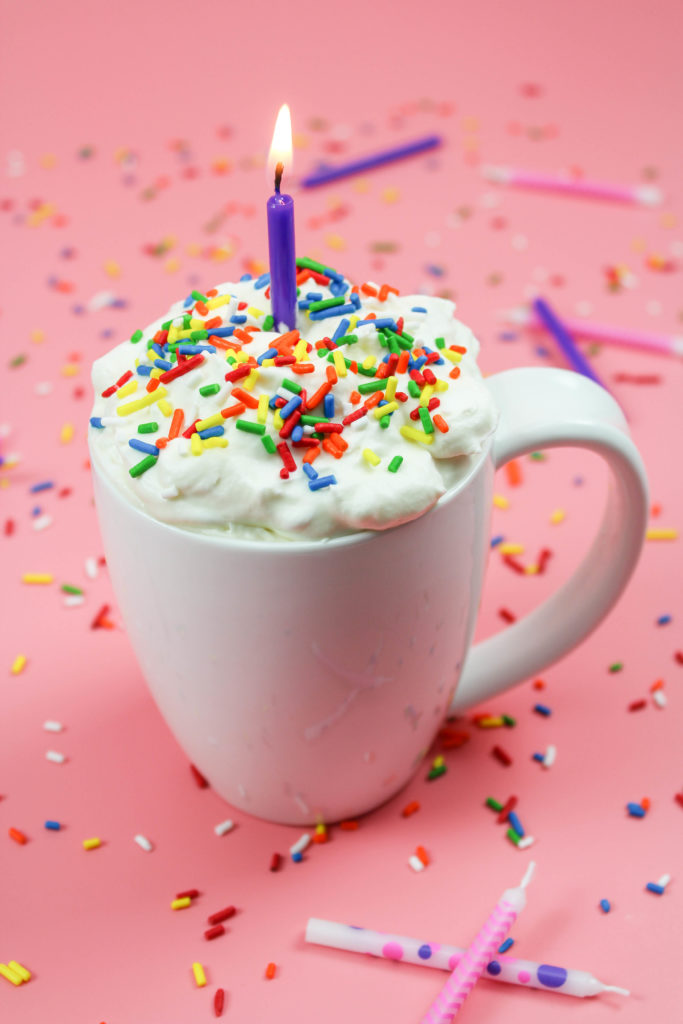 March is one of my favorite months. I may be a little bit biased, since my birthday takes place in March, but to me it signifies a fresh start. Spring is starting to peek it's little head out of the snow filled clouds, bulbs are starting to shoot up out of the ground, and yes, I turn another year older wiser.  As I get older, I dread some things, but I've actually learned to appreciate each and every new year that hits me. And so far, the 30's have been the best yet. (I might change my tune when I hit 40. I'll keep you guys posted). This year, I was lucky enough to celebrate surrounded by friends, but there is one thing that I can think of that would have made my birthday that much better…Birthday cake hot chocolate!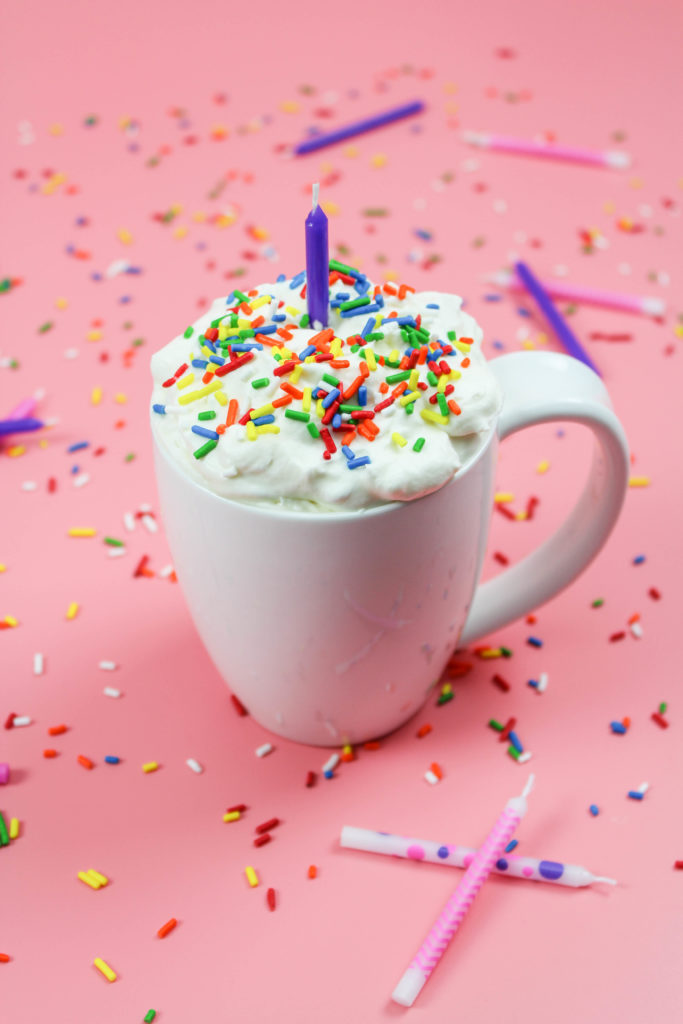 Yep, you read right. Birthday. Cake. Hot. Chocolate.
And, yes, I promise it tastes just as delicious as it sounds. I taste-tested it for you. Multiple times.
It's creamy, white chocolaty, and even has a buttery-cakey flavor too. (Made a few words up just then…go with it). Plus, it's topped with marshmallow whipped cream and sprinkles, which you can never have enough of, in my opinion.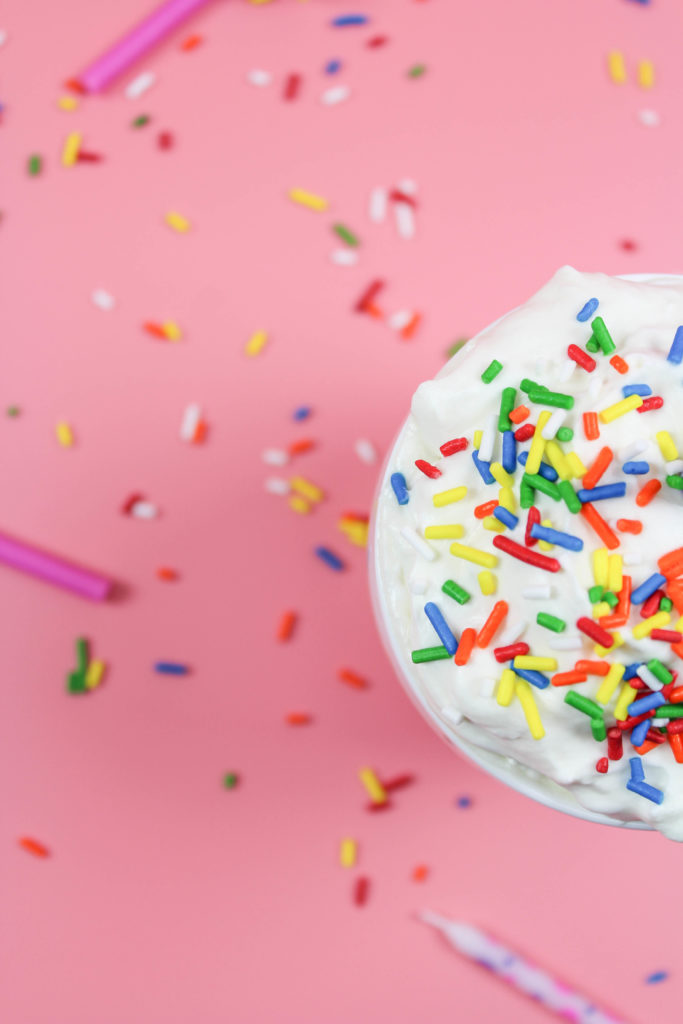 Here's what you'll need to make your own:
3 Cups Whole Milk
1/2 Cup Dry Funfetti Cake Mix
1/2 Cup Chopped White Baking Chocolate
1 – 1/2 Tsp. Vanilla Extract
1 Jar (7 oz.) Marshmallow Cream
1 Cup Heavy Whipping Cream
Sprinkles
Bring the milk to a simmer in a medium sized pot over medium-low heat.
Whisk in the dry cake mix until it is fully dissolved.
Add the white chocolate and whisk until completely melted.
Remove from the heat and whisk in 1/2 teaspoon of vanilla extract. (The other teaspoon of vanilla will be used in that yummy whipped cream!)
Mix well and set aside.
In a stand mixer or using a hand mixer, beat the heavy whipping cream on high speed. Continue beating until soft peaks have formed.
Add in the marshmallow cream and the remaining teaspoon of vanilla and continue to whip on high speed, until well blended and a stiffer peak has formed.
Pour the hot chocolate into mugs and top with the marshmallow whipped cream.
Add some sprinkles on top (the more the better!) for a festive touch!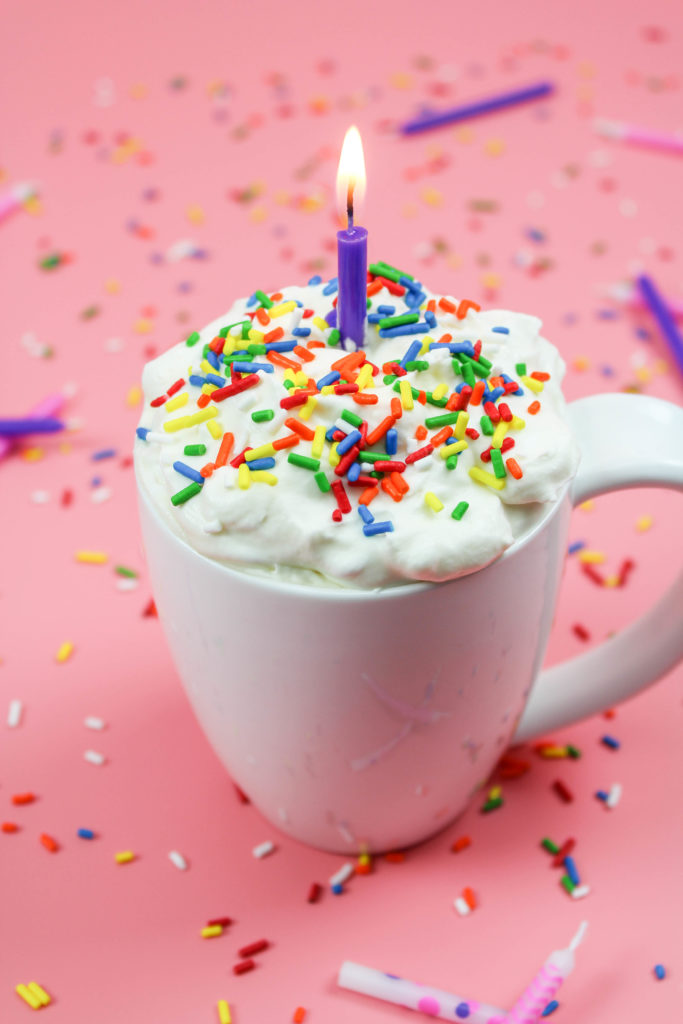 The recipe is easy to make and, let's be honest, doesn't homemade hot chocolate just sound so much more impressive?
I love the idea of this birthday cake hot chocolate being served as an annual birthday tradition too! I don't think any kid (or adult) would turn this down!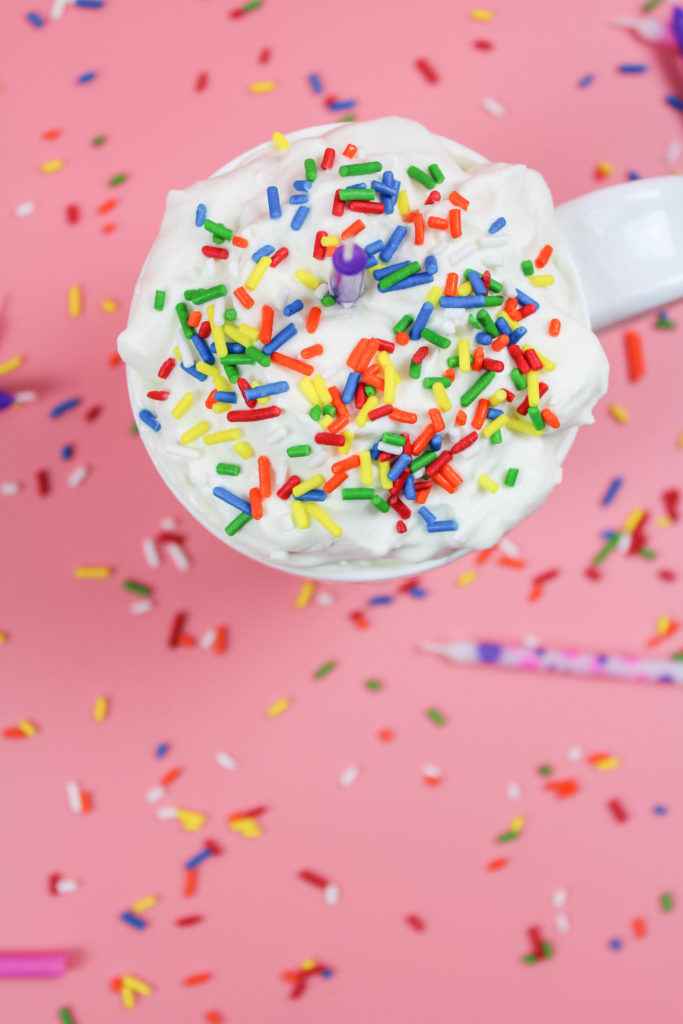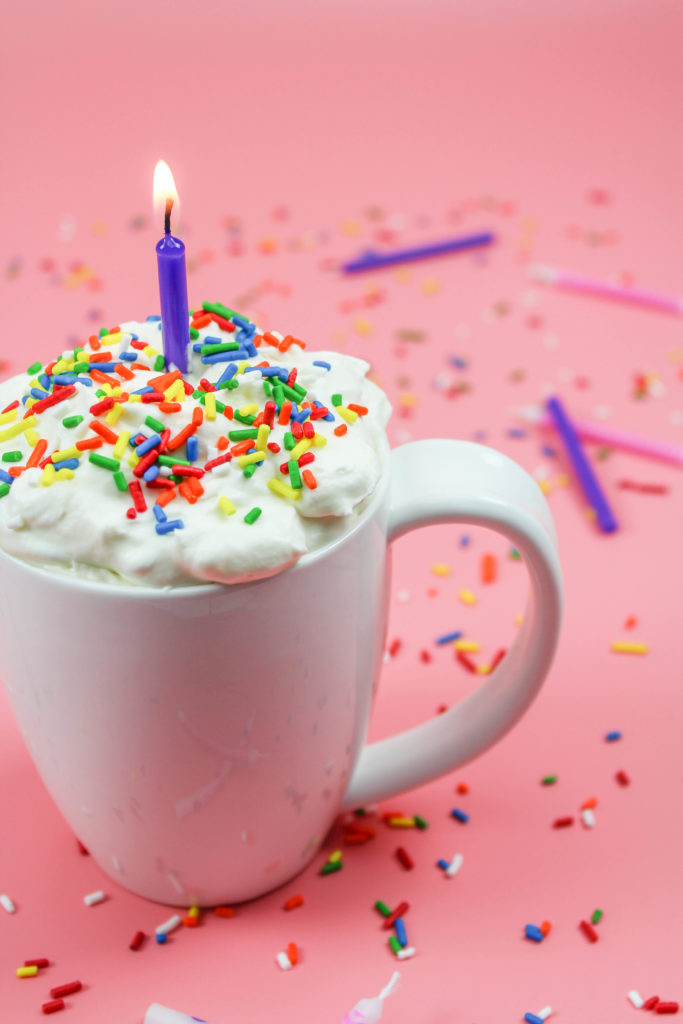 Don't have a birthday coming up…? Who cares. Make it anyway…but maybe leave off the candle for good measure. 😉
Disclosure
Sponsored posts or gifted items will be fully disclosed, and any thoughts and opinions shared are always honest and my own. Some posts contain contextual affiliate links, from which I may receive a commission on sales should you use them to make a purchase. No matter what, everything you see on Let's Mingle is something I genuinely like and recommend.