Pear and avocados are the star of the show for this delicious pear guacamole recipe that's perfect to serve for Cinco de Mayo this year!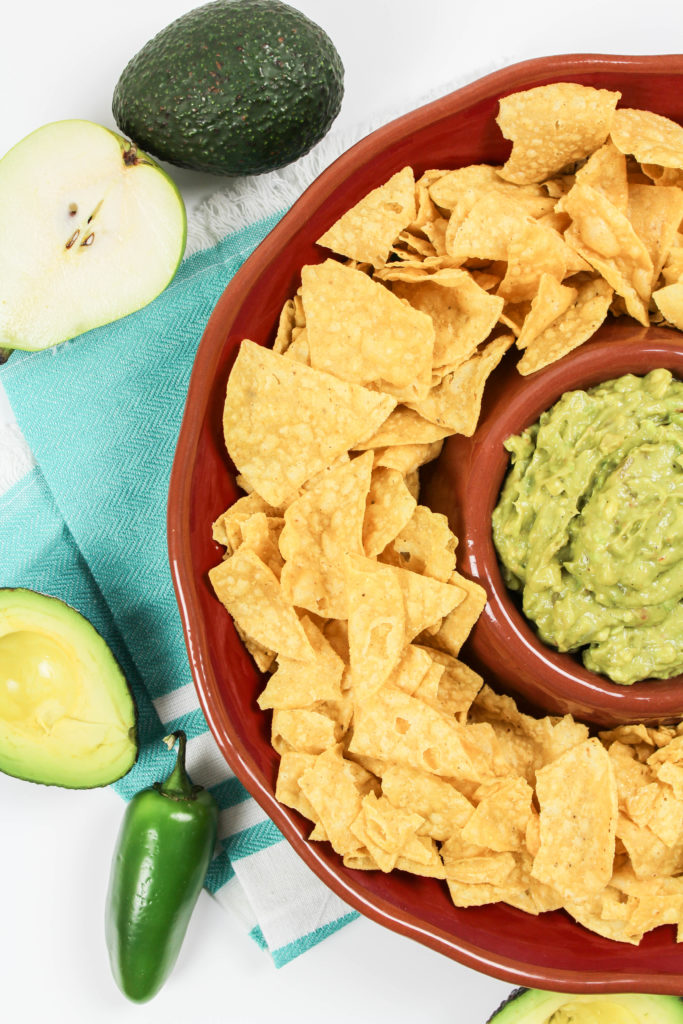 Mexican food is all about guacamole for me. (And a good guacamole at that). Yes, beer, sangria, and mimosas are equally as important, but there's just something about chips and guac. That's why I can clearly remember two years ago, when my friend Crystal brought the most amazing pear guacamole over to a friends house for Cinco de Mayo. Yes, I said pear. Pear IN guacamole. (Trust me guys…it's amazing). I don't know why I didn't think about that combo sooner. So, of course, I begged her for the recipe. But, alas, she made it on the fly and couldn't remember the recipe off of the top of her head. Regardless, I did my best to recreate this yummy pear guacamole recipe for you guys, because it was just too good not to try to make again.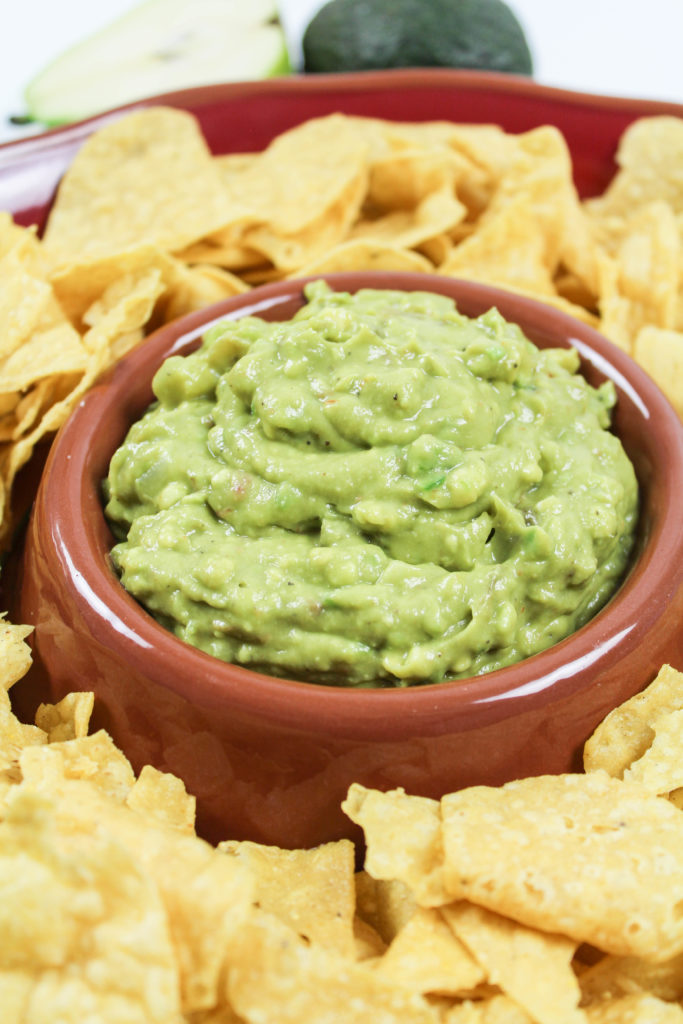 It's a really easy recipe to make and I love the crisp pear you get in random bites. Surprisingly, the pear flavor combines really well with all of the other ingredients. If you would have asked me before trying this combo, I probably would have scoffed at it. But I was WRONG. So, regardless, definitely give it a shot at least once!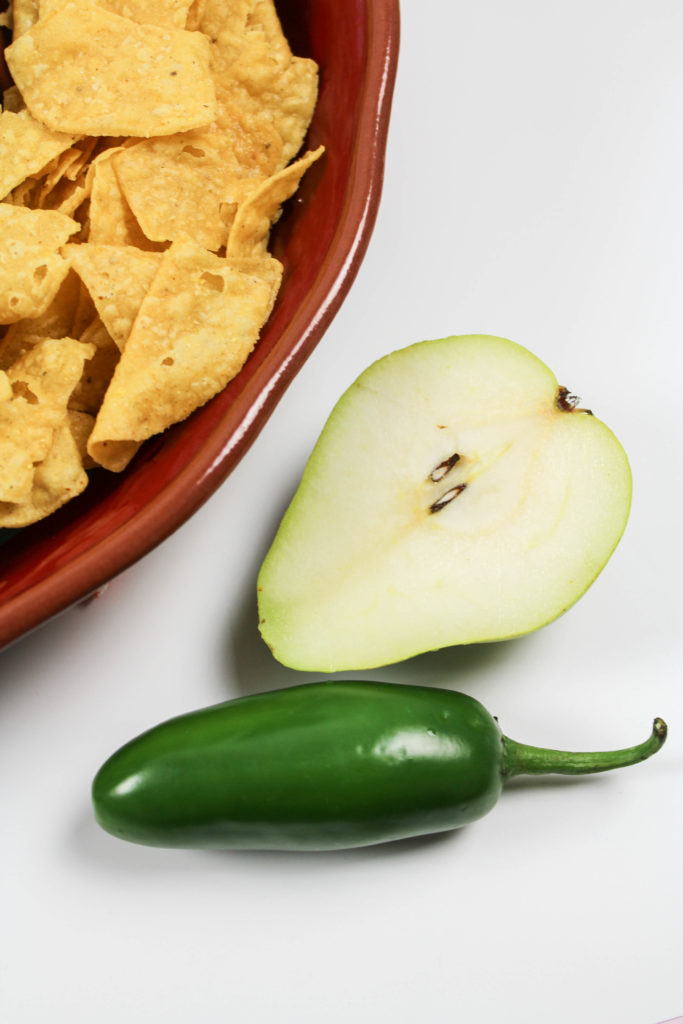 Here's what you'll need to make your own:
1/4 Cup Diced Pear, Sautéed
3 Medium Avocados
1/2 Tsp. Salt
1/4 Tsp. Pepper
1 1/4 Tbsp. Diced Jalapeno
1 Tbsp. Lemon Juice
1/4 Cup Salsa (Heaping)
1 Glove Garlic, Minced
Begin by sauteing the diced pear and a little bit of water in a pan over medium heat until slightly brown. Set aside.
In a medium bowl, mash the three avocados until well blended. Combine the salt, pepper, diced jalapeños, salsa and garlic in with the mashed avocados. Stir well.
Add lemon juice and cooked pears. Combine.
Serve with chips and enjoy!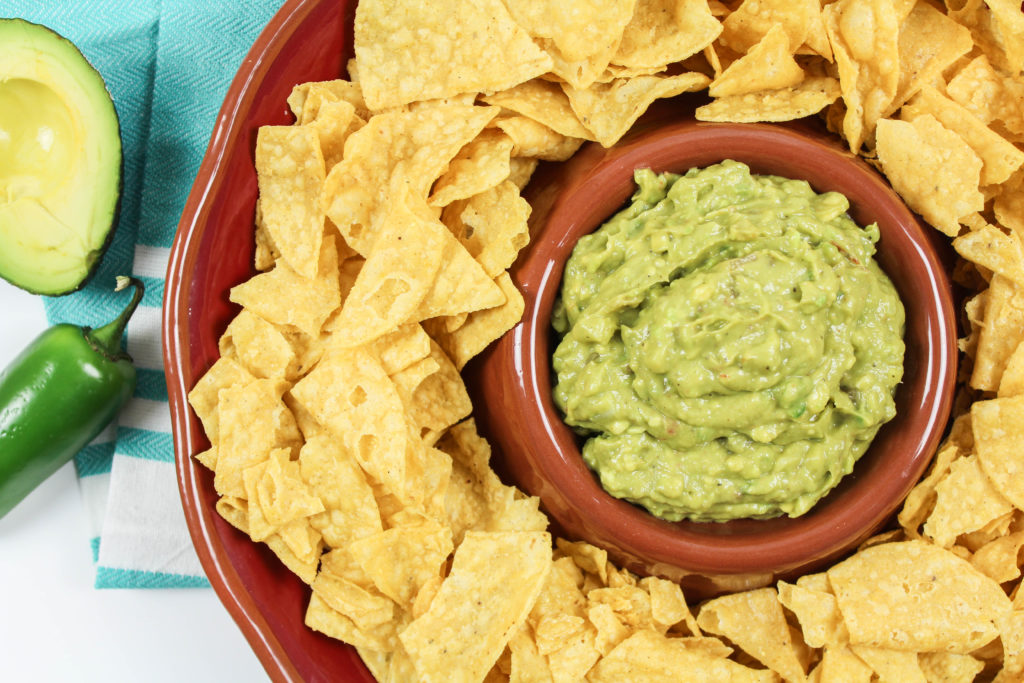 If you like your guacamole spicy, substitute the jalapeños in the recipe for Serrano peppers instead. (Or add them in addition to the jalapeños!)
This pear guacamole recipe might just have you re-thinking adding other fruit into your future guacamole recipes too!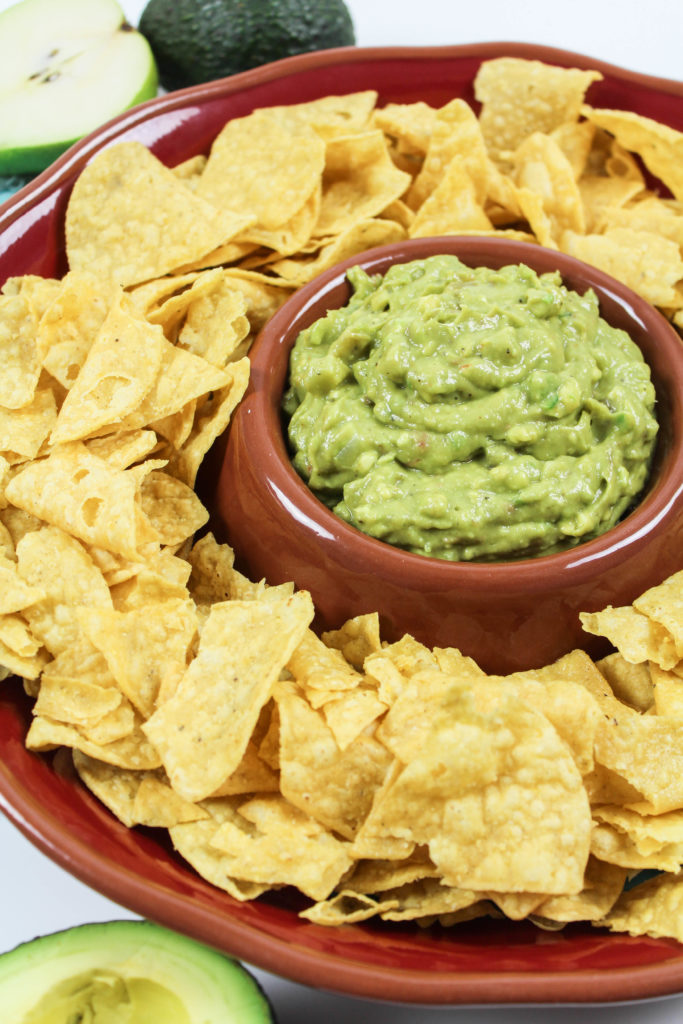 watch the latest
Blood Orange Gin and Tonic Recipe
Valentine's Day Passion Cocktail
My Favorite T-shirt bras!
Recipe for Grapefruit Rosemary Mules
Our Charlotte Build - The Land!
Disclosure
Sponsored posts or gifted items will be fully disclosed, and any thoughts and opinions shared are always honest and my own. Some posts contain contextual affiliate links, from which I may receive a commission on sales should you use them to make a purchase. No matter what, everything you see on Let's Mingle is something I genuinely like and recommend.